Ramstein opens with strong efforts against Bitburg
---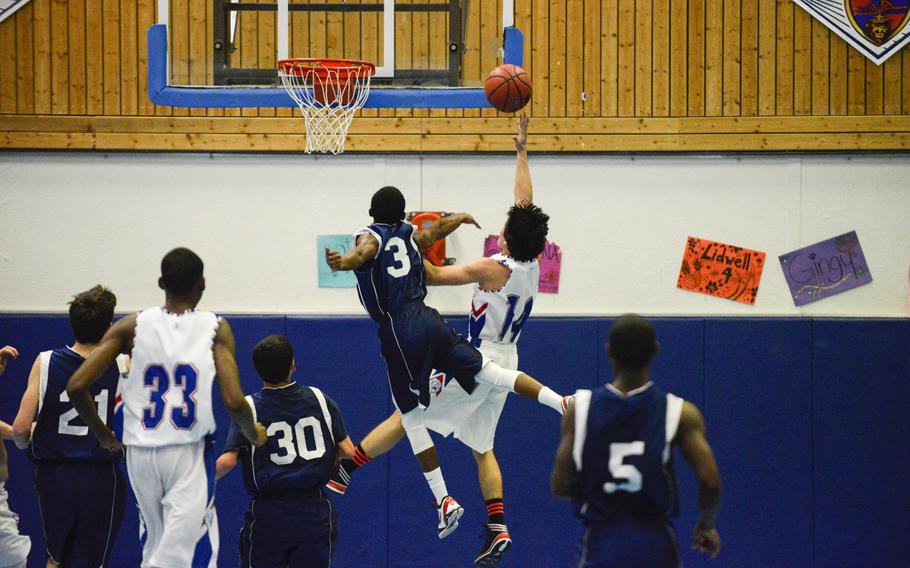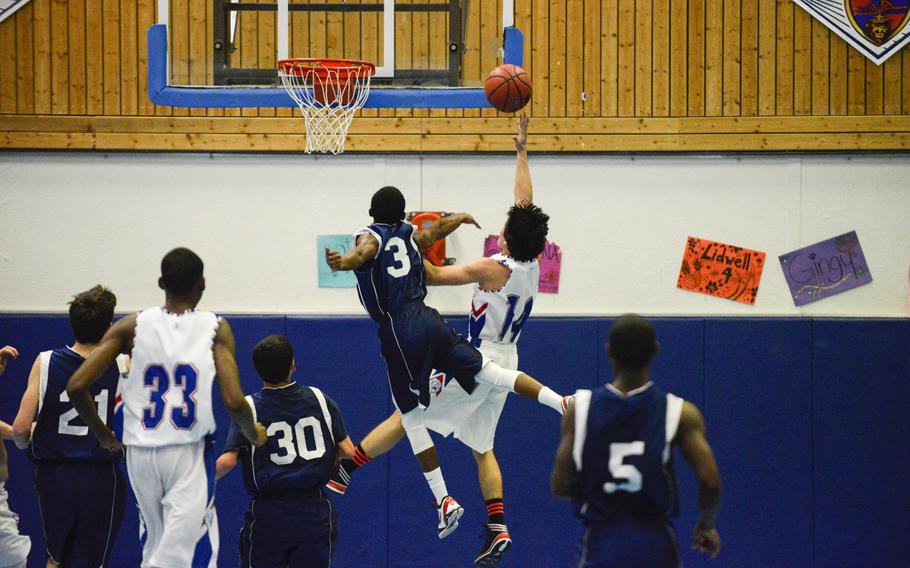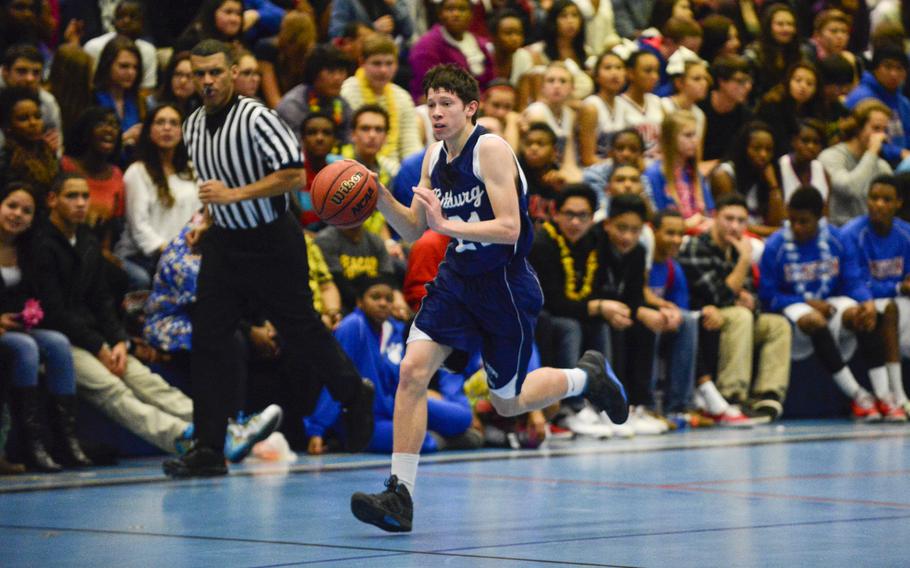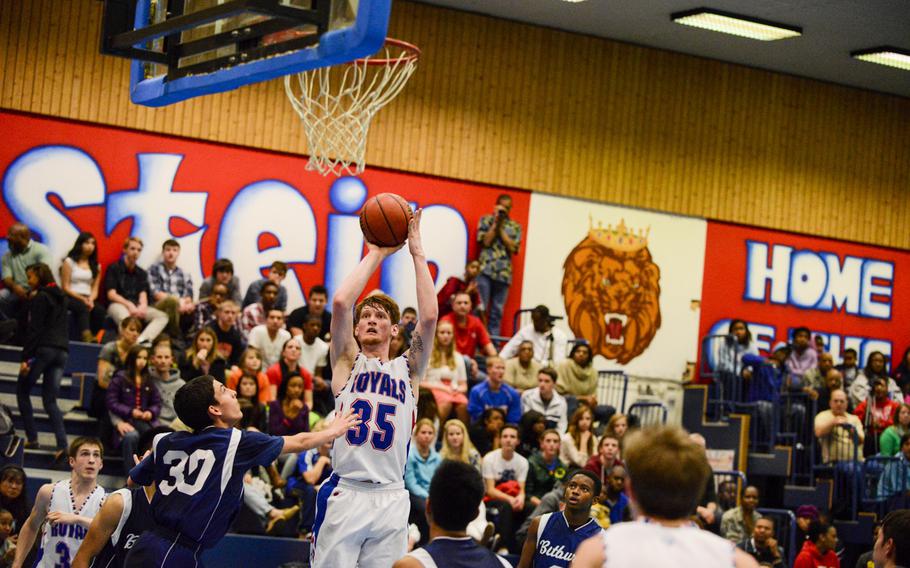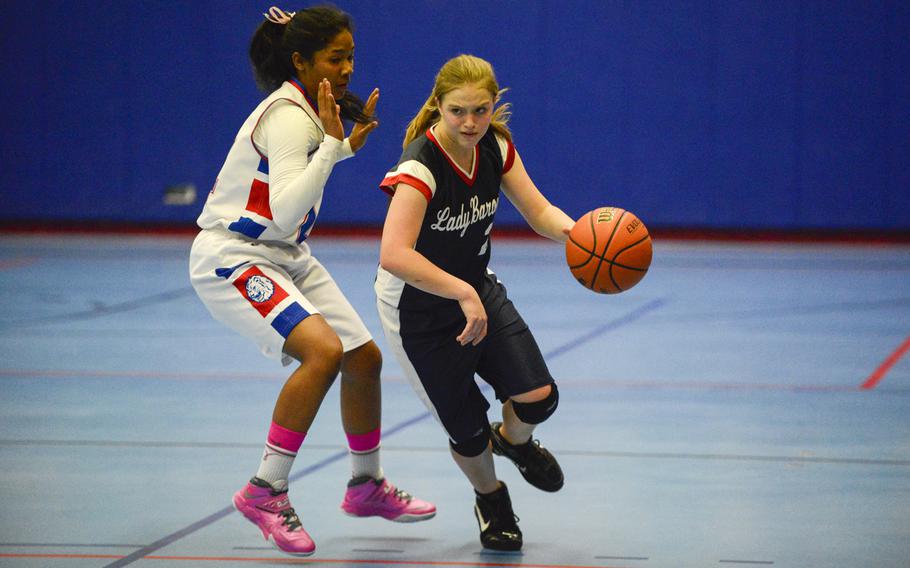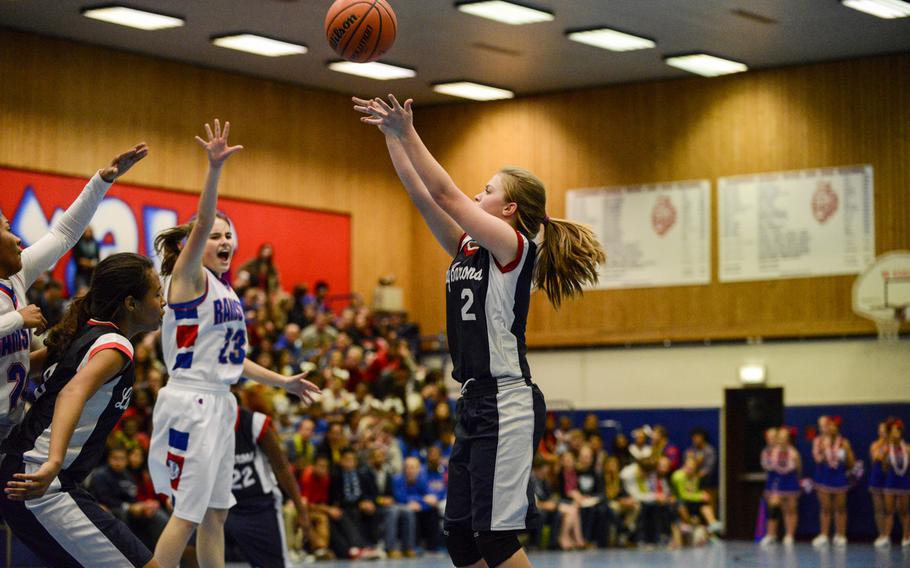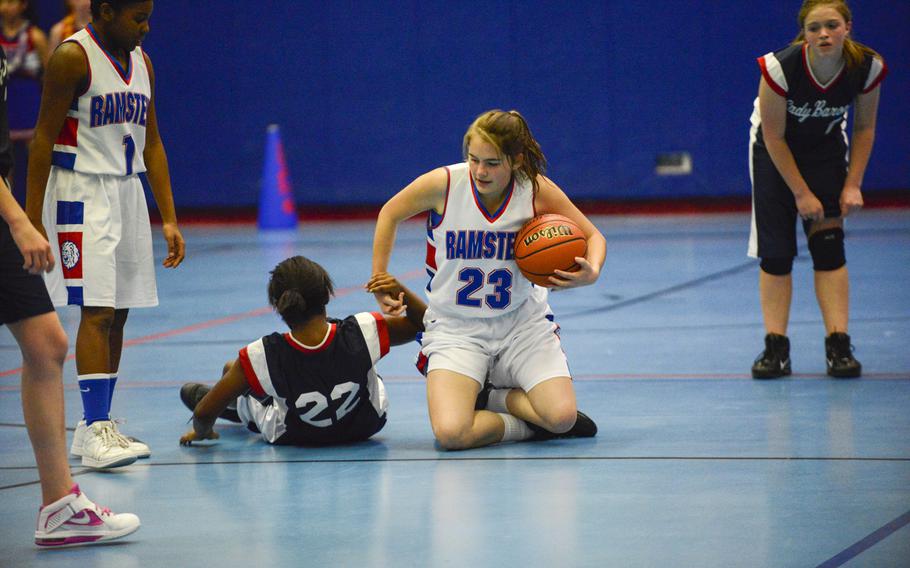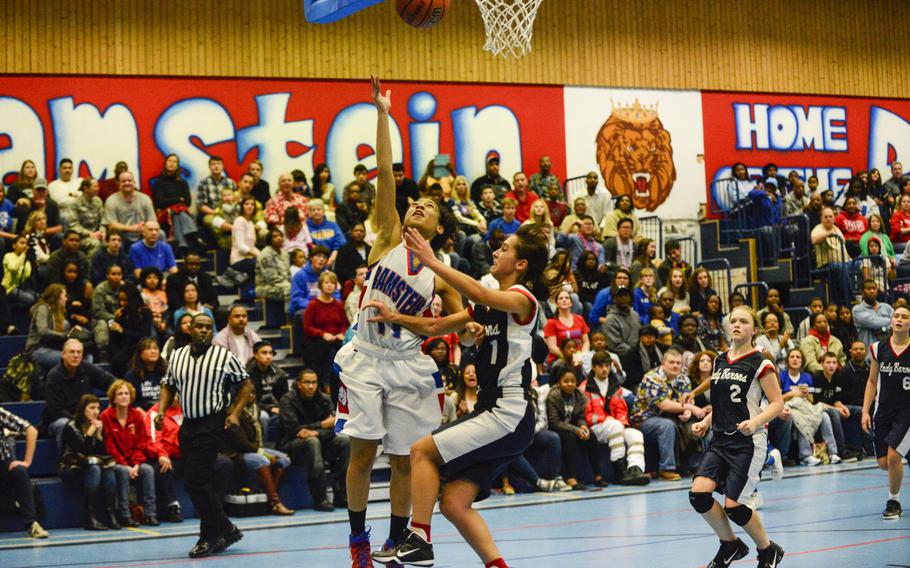 RAMSTEIN AIR BASE, Germany -- The opening weekend of DODDS-Europe basketball found the Ramstein Royals in midseason form in a thorough boys and girls hoops sweep of Bitburg. The girls cruised 58-23 Friday night, while the boys won 59-8.
The Royal girls deployed a remarkably balanced attack in building a 14-1 first-quarter lead that easily held up for the duration.
Lindsey Breton posted an impressive 18-point, 12-rebound double-double. Rezana Todman joined her in double figures with 12 points. Center Katherine Enyeart paired eight points with a game-high 15 rebounds. Point guard Desiree Palacios orchestrated the attack with a game-best six assists. D'Myia Thornton sparked a smothering defense with nine steals.
The rout was a fine start to the Ramstein coaching tenure of Lin Hairstone, who coached Bitburg for two decades before making the switch to Ramstein this season.
"It was difficult," Hairstone said of facing the program he led to a Division II championship last year. "But you coach to win."
The Ramstein boys tapped their own source of motivation Friday. After falling to Patch in last year's Division I European championship game, returning forward Drew Tevebaugh said he and the Royals plan on sustaining postseason intensity throughout the winter in hopes of earning another title shot.
"We play every game as if it's the championship game this year," Tevebaugh said.
Friday's regular-season opener was the product of a confidence-boosting set of preseason workouts, Tevebaugh added.
"We're doing real good as a team right now," said Tevebaugh, who led all scorers with 16 points and added six rebounds. "It's good to translate it into a game."
Lee Debose scored 13 points, Trey Bailey added eight points and seven rebounds and Jesse Gray pulled down a game-high 11 rebounds for Ramstein.
The Barons get another shot at Ramstein on Saturday as the Royals visit Bitburg for a rematch doubleheader.
Twitter: @broomestripes
---
---
---
---