Ramstein looking like softball royalty
---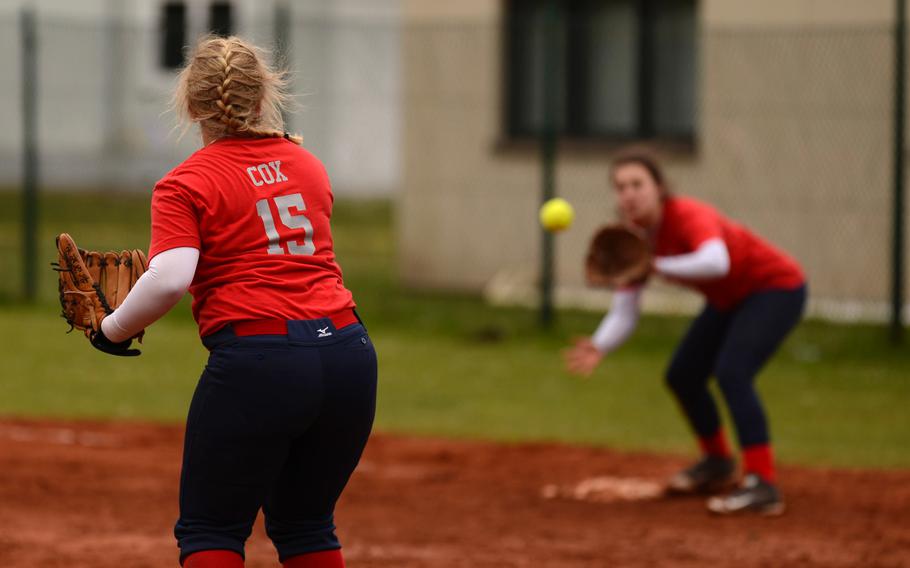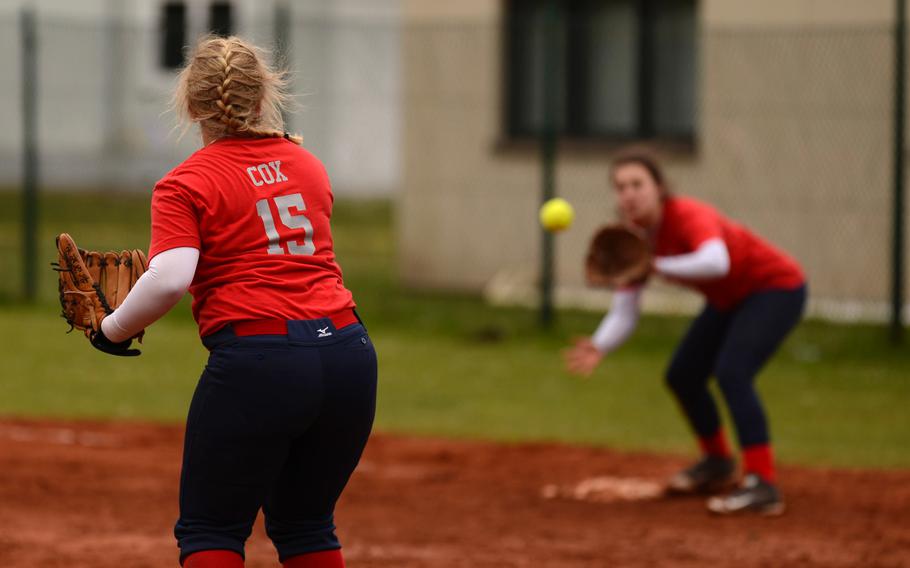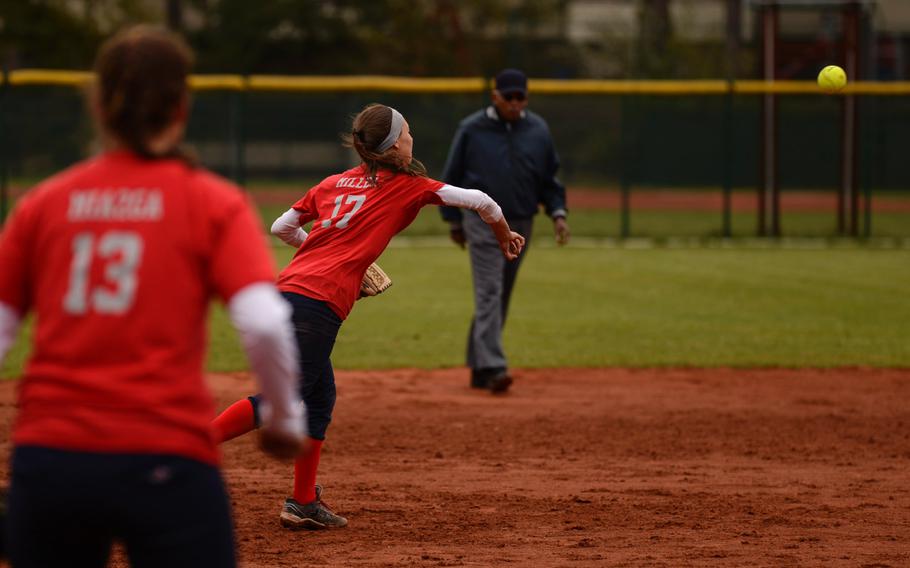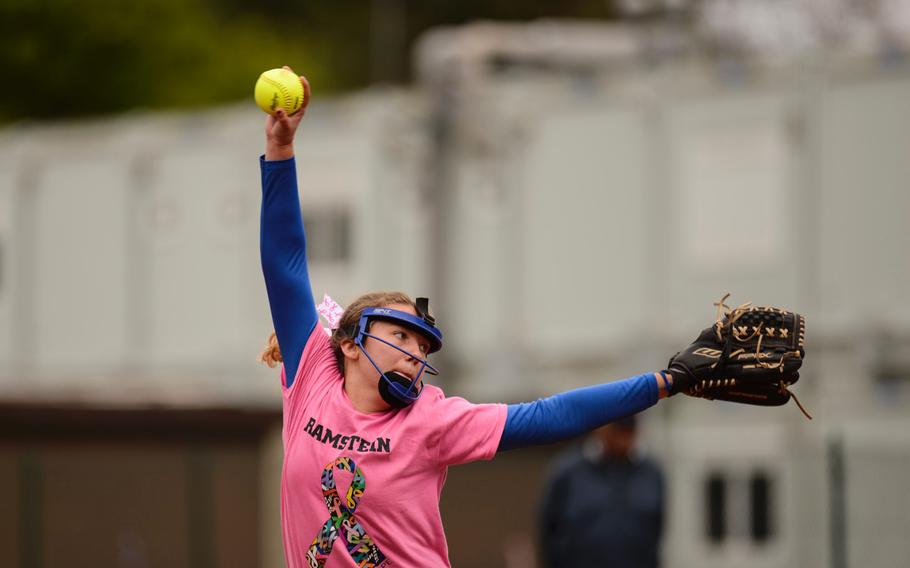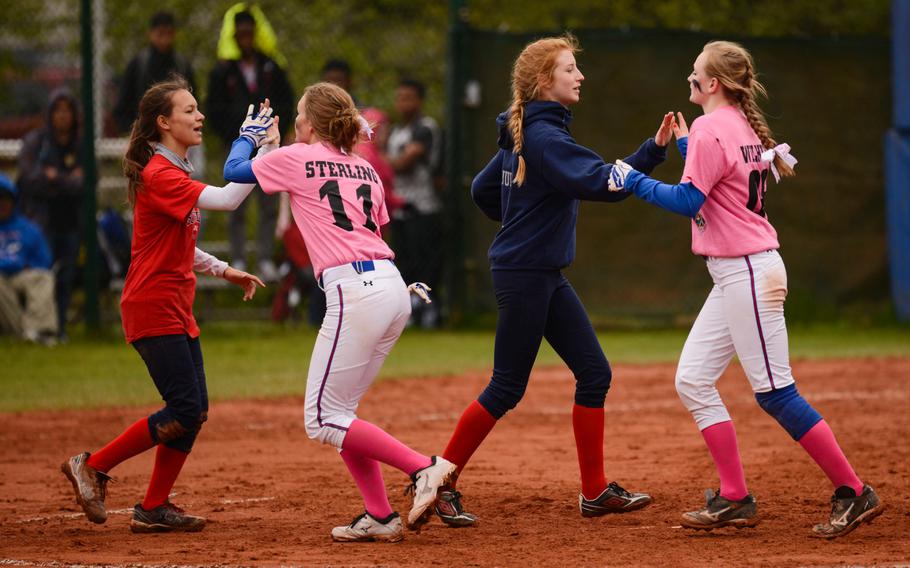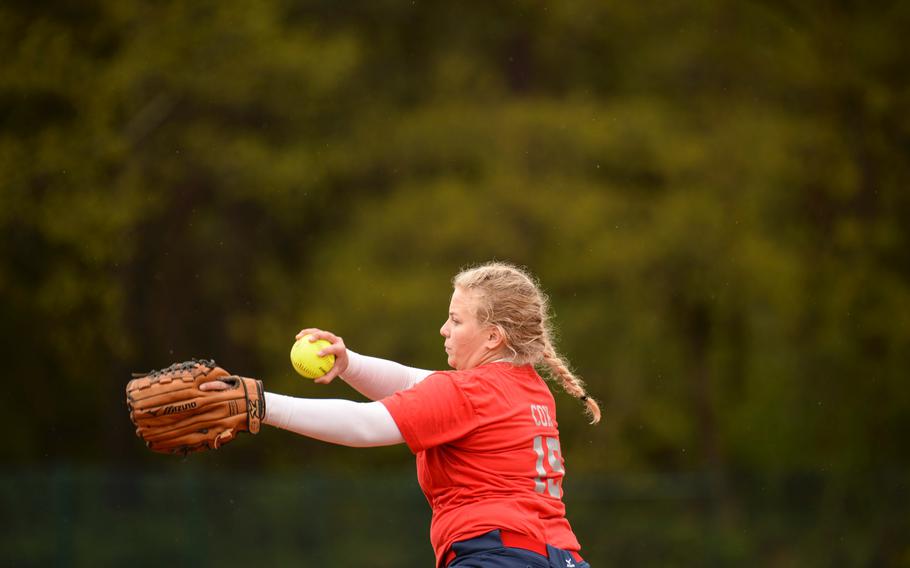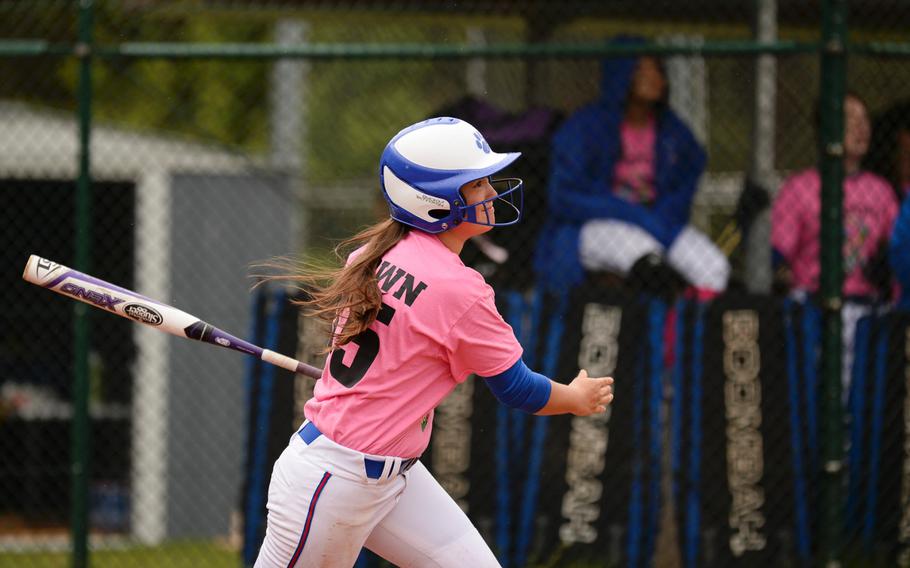 RAMSTEN AIR BASE, Germany -- The sky was gray and cloudy Friday afternoon at Ramstein.
The scoreboard, however, couldn't have been more clear.
The host Ramstein Royals claimed two unequivocal victories over the Lakenheath Lancers in a battle of the last remaining unbeaten teams in DODDS-Europe Division I softball. Ramstein won the opener 20-0 and the nightcap 18-1.
Ramstein's opening mercy-rule win came in the middle of the third inning after the Royals batted around and around and the Lancers went down scoreless three times. The next game was equally lopsided.
Though the Royals are loaded with underclassmen and new players, they've quickly developed the kind of chemistry needed to make a run at the Division I title later this month.
"This year we've definitely come together as more of a family," sophomore catcher and team captain Kristina Poe said. "I think that has a lot to do with how we're playing."
With so much roster turnover, sophomores like Poe and Sierra Nelson have been asked to step up as leaders after helping last year's team to the European title game, which the Royals lost to Patch. But the pair's youth hasn't stopped them from filling those roles.
"It's a really young team," Nelson said. "There's definitely been a lot of learning, including myself."
The fruits of their efforts were on display Friday. Nelson went 3-for-4 with three RBI in the opener, while Poe went 3-for-3 with four RBI in the game, providing two of the more productive bats in an order that is stacked with them. Sarah Wilhite led the second-game barrage with four RBI.
It took time for the offense to reach the level it sustained Friday. Earlier in the spring, the Royals were held to single-digit runs in four straight games, though they emerged with two wins apiece over Kaiserslautern and Vilseck.
"At first we were a little rusty with our batting," Nelson said. "But as you can tell by today's game, we've really improved and we've grown."
Ramstein was equally effective in the other half of innings. First-game pitching winner Brittany Crown, second-game winner Abby Walker and a solid Royal defense held the Lancers to just seven hits over the two games.
With a sparkling 10-0 record, including an 8-0 mark against Division I opponents, the Royals are now heavy favorites to win the fast-approaching European tournament, which they'll host May 21-23. After taking Saturday off, the Royals will look to complete an undefeated regular season over the next two Saturdays against defending champion Patch and SHAPE, respectively.
The Lancers will look to break even on their weekend swing through Germany when they visit Kaiserslautern on Saturday.
Twitter: @broomestripes
---
---
---
---