DI girls semifinals
Ramstein is Stuttgart's last hurdle for unbeaten season
---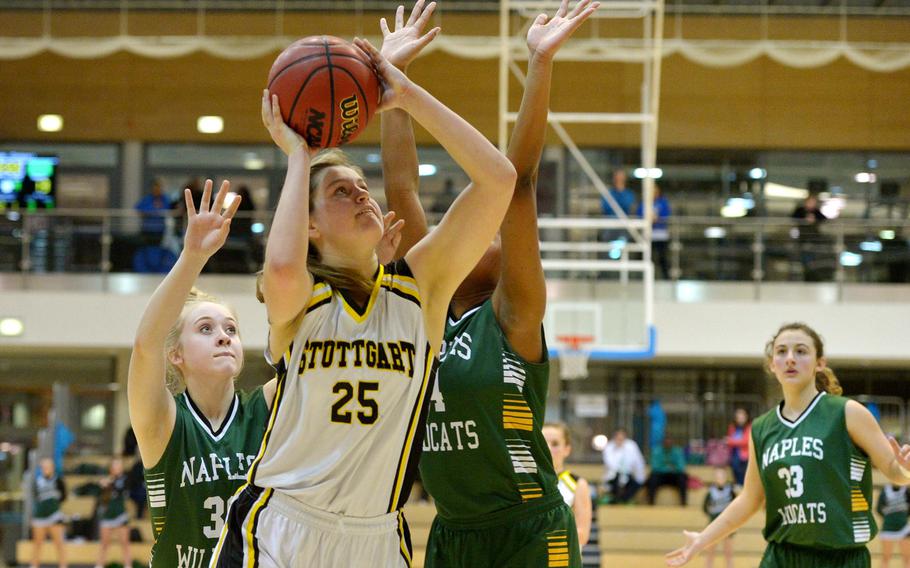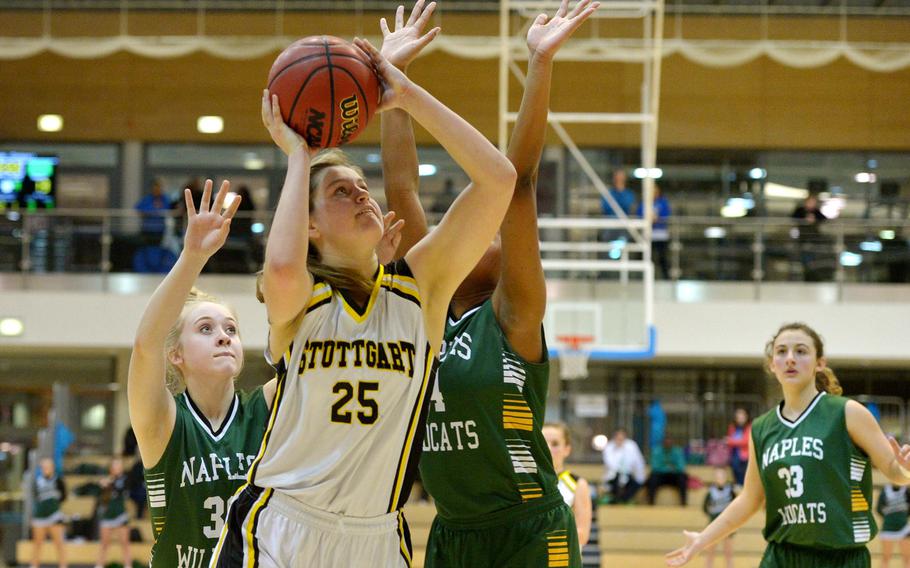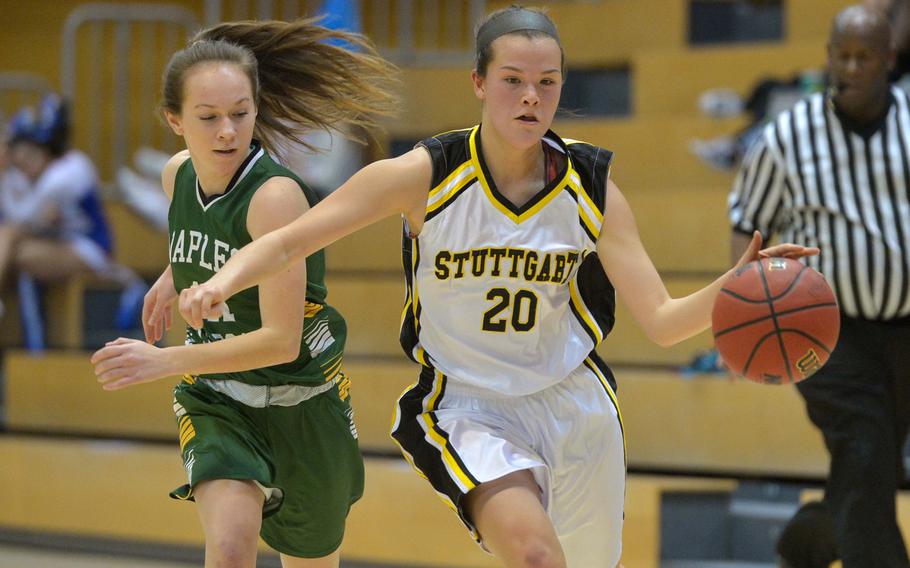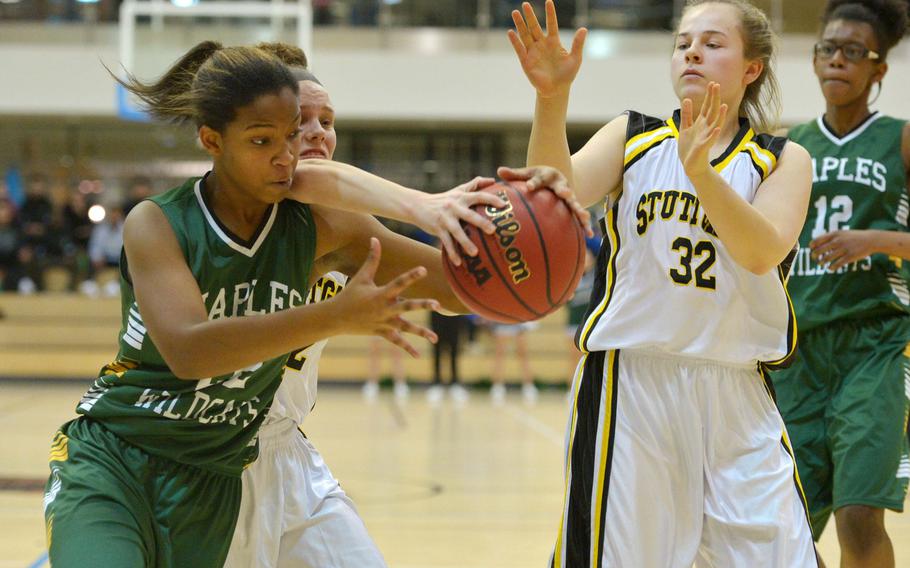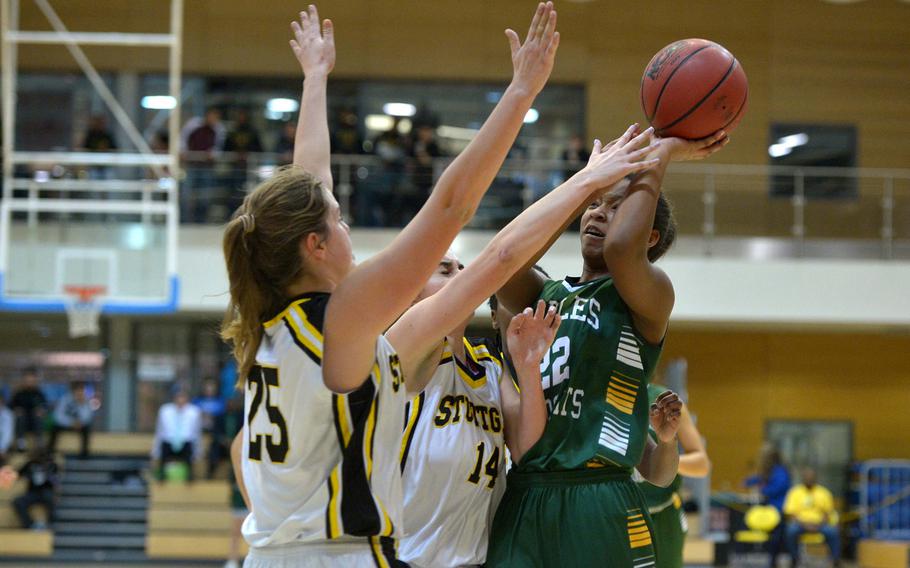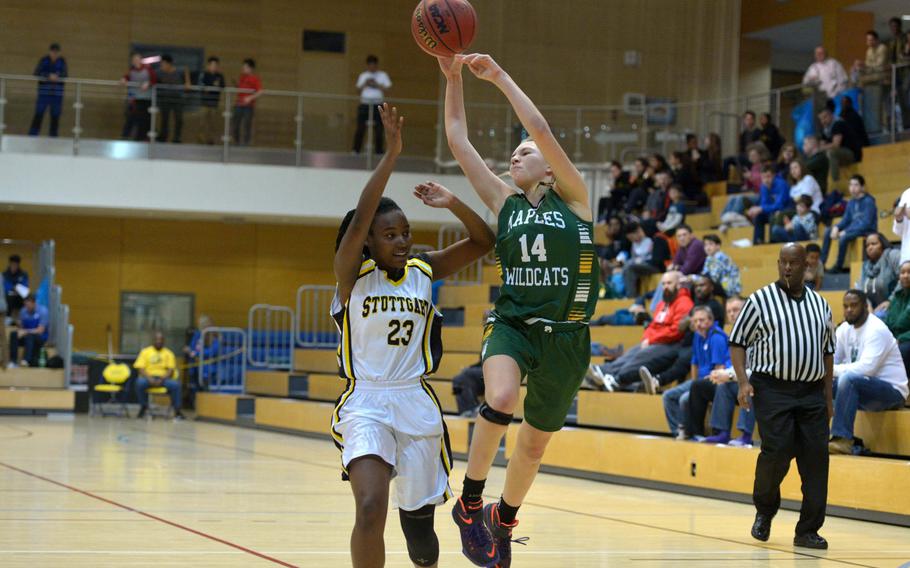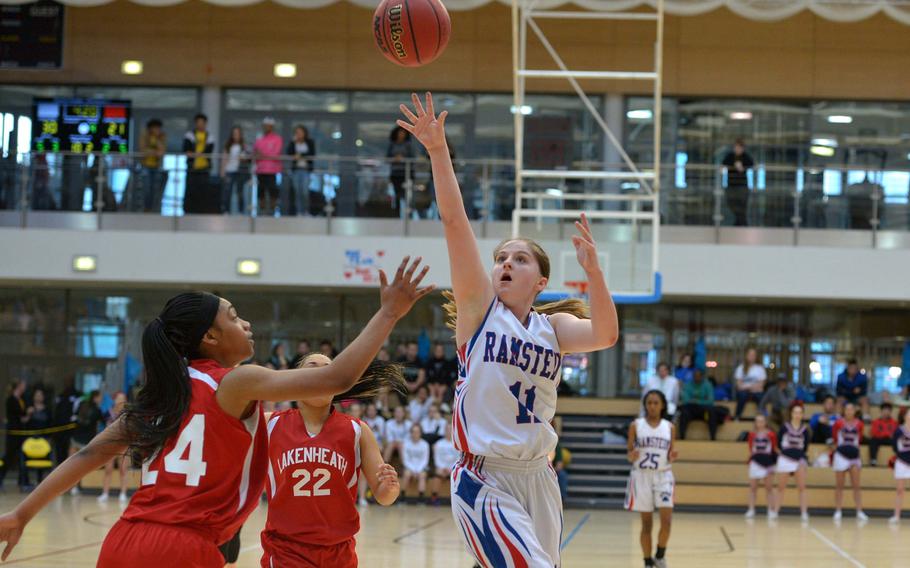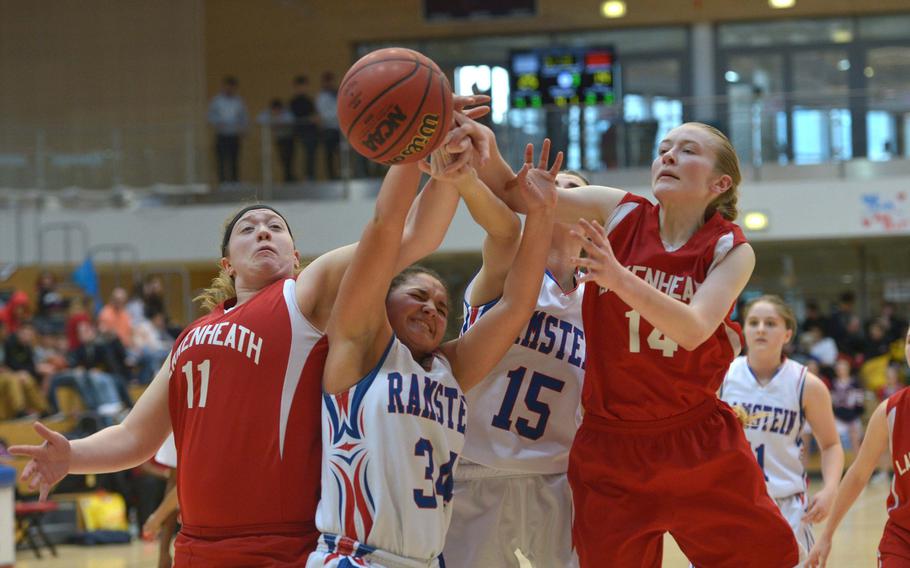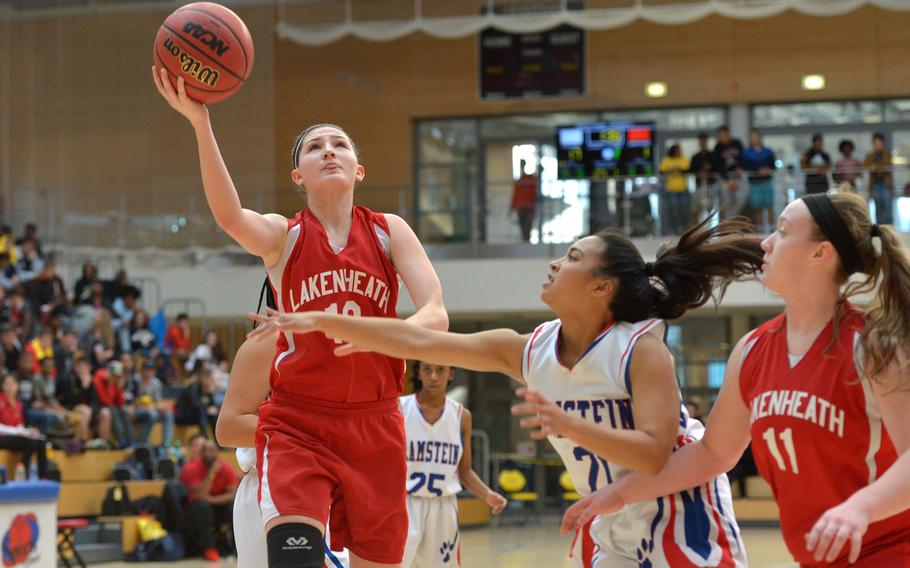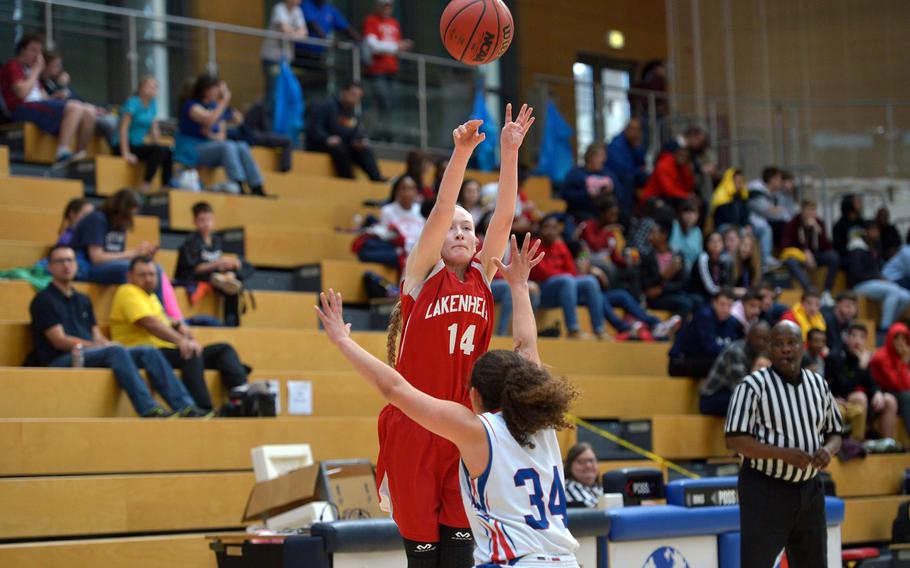 WIESBADEN, Germany — Defending champions Ramstein and Stuttgart advanced to the DODEA-Europe Division I finals Friday with wins in the semifinals.
The two teams met in January this year, with Stuttgart coming out on top 25-15 at Ramstein. The championship game is Saturday at 6 p.m.
Ramstein 31, Lakenheath 28: Lancer guard Asha Snipes' desperation three-pointer fell just short as time expired.
Trailing 19-5 at halftime, Lakenheath made adjustments on defense and was able to slowly crawl its way back into the game as a depleted Ramstein squad tired.
Junior guard Yhari Dupree of Ramstein led all scorers with 11 points, and Royals forward Elizabeth Noel added seven.
Lakenheath's Amanda Stacy and Lyric Arce each had seven points in a losing cause, and forward Reese Estus was everywhere on defense as the Lancers looked to get back into the game in the second half.
"We were struggling (in the second half)," Ramstein coach Nathan Brewster said. "We're wiped because we've had injuries, we don't have a deep bench right now. Credit to Lakenheath, they had a good second half and made good adjustments, really caused trouble for us."
According to Snipes, that change was to use more man-to-man defense.
"Changing to man and communicating more on defense, I think it put more pressure on the ball and caused turnovers," she said. "It's not a good feeling (losing), but I feel like walking away I did my best, I tried 110 percent."
Ramstein's captain Ashley Mateo, injured Wednesday, was a limited participant, playing a few scoreless minutes, but said she is optimistic she can come back for the championship game against Stuttgart Saturday.
"I believe I'll be able to play," she said. For that game, Mateo said her team will need to "keep our head in the game, play as hard as we've been playing all season, and play as a team."
Stuttgart 43, Naples 13: An unbelievable second-half performance saw Stuttgart advance, as the Panthers dominated the last two quarters to the tune of a 31-1 score.
In a tight first half, Naples and Stuttgart were deadlocked at 12.
"After the first half we realized that we really needed to pick up our defense," Stuttgart senior Garcelle Sampson said. "We didn't give up, we didn't want to lose this game."
Part of that defense included switching to a 1-3-1 zone defense, something Sampson said they've rarely used this season.
"We had a little secret weapon and pulled it out," she said.
Junior center Allyson Taylor led all Panther scorers with 18 points, ably assisted by senior forward Meaghan Ambelang, who had 13. Naples, which seemed devoid of ideas on offense after the halftime break, were led by Mia Rawlins and Jada Williamson, who each scored four.
Sampson said Ramstein's defensive pressure will be a test for her team to overcome in the final.
"Their press will be a big challenge," she said. "That was the main problem we had but we were able to make up for it on defense."
As a senior not planning to play basketball in college, Sampson is looking forward to her final game.
"I'm just so hungry to win, I want to win so bad," she said. "I want to end my career with a bang."
---
---
---
---