D-I baseball final
Ramstein adds another jewel onto crown
---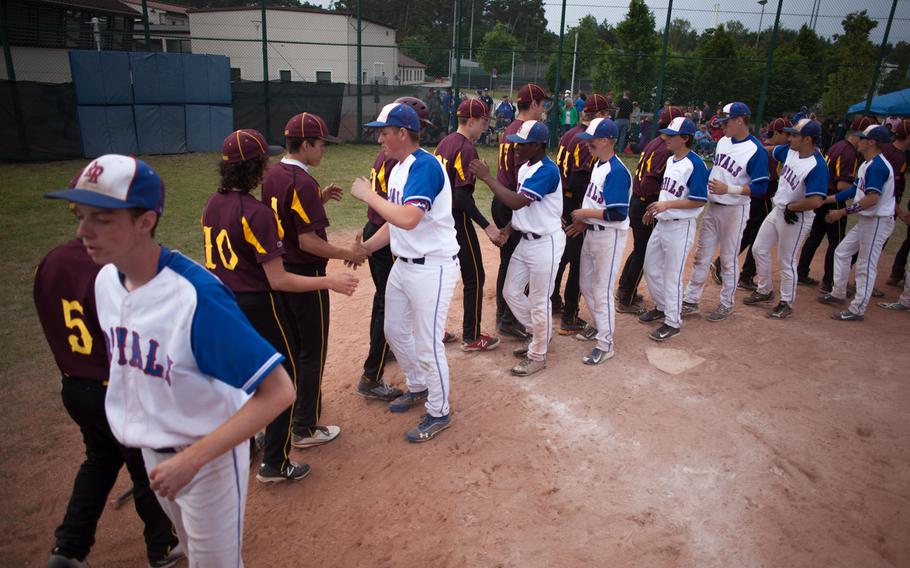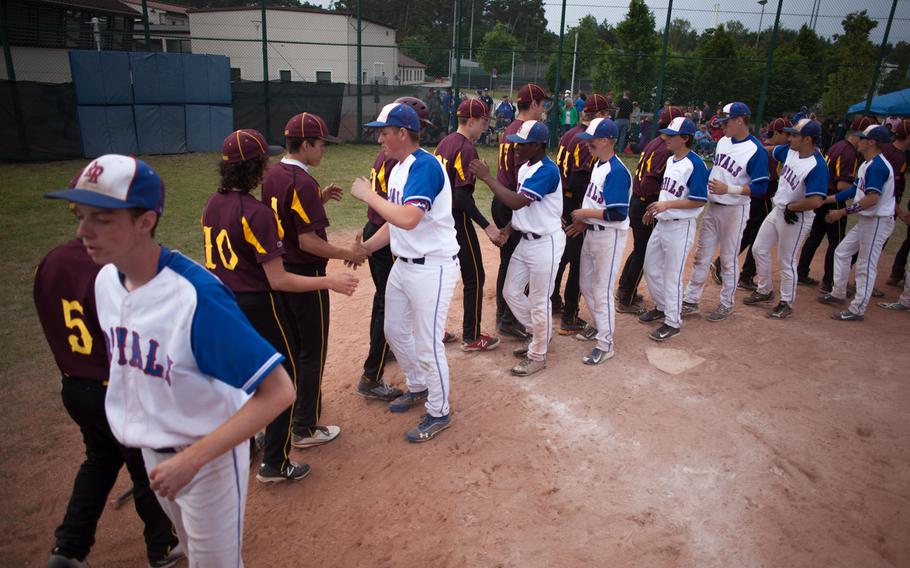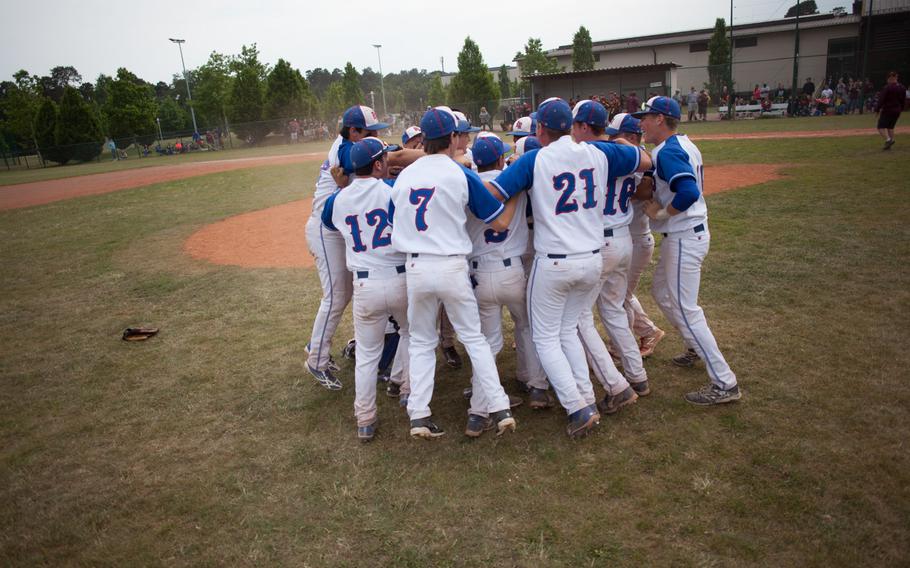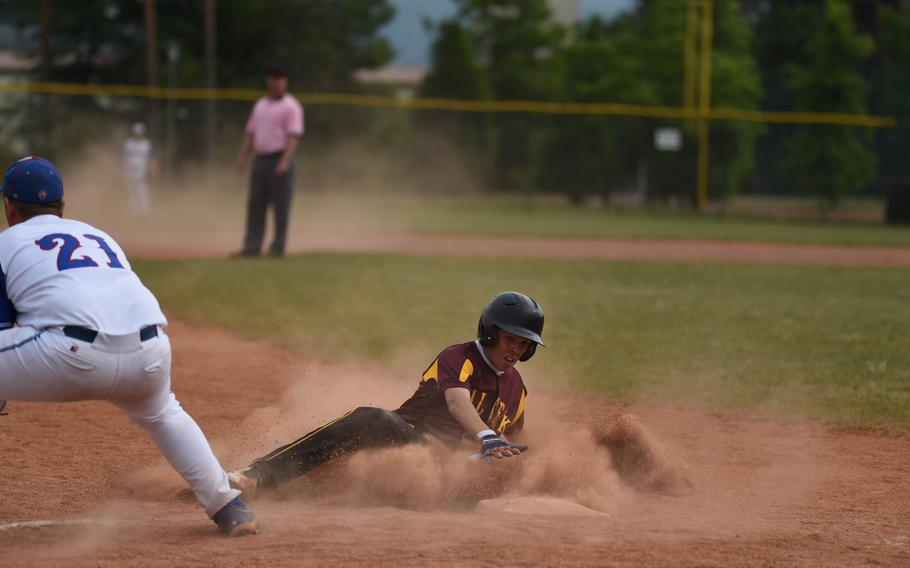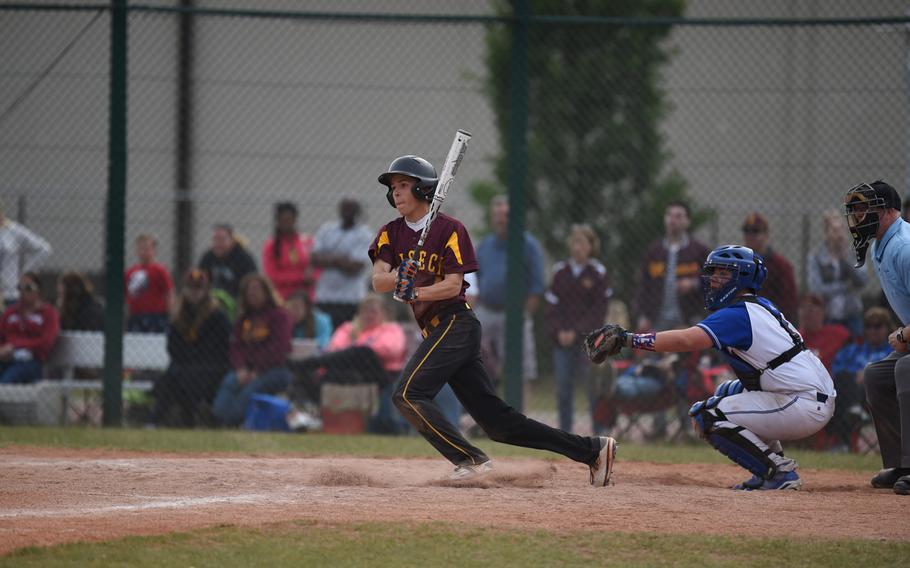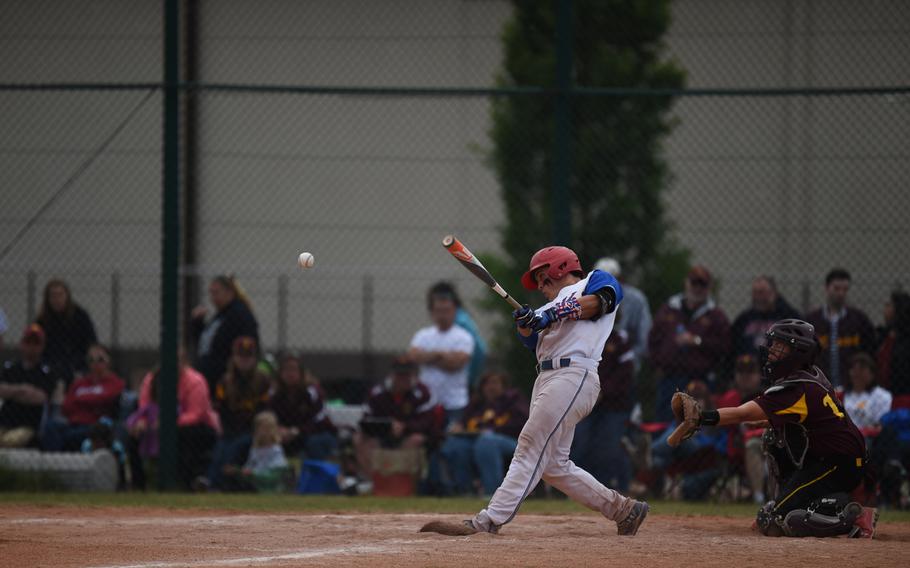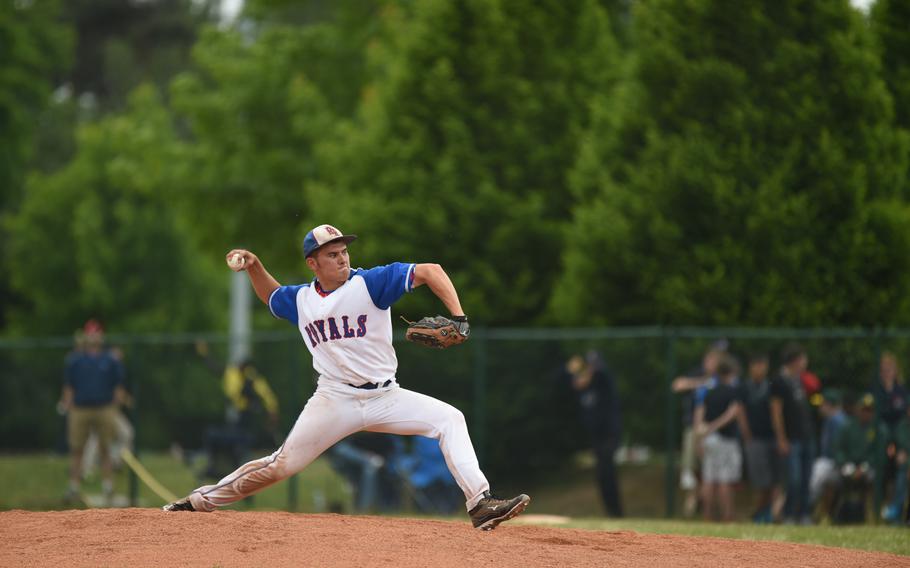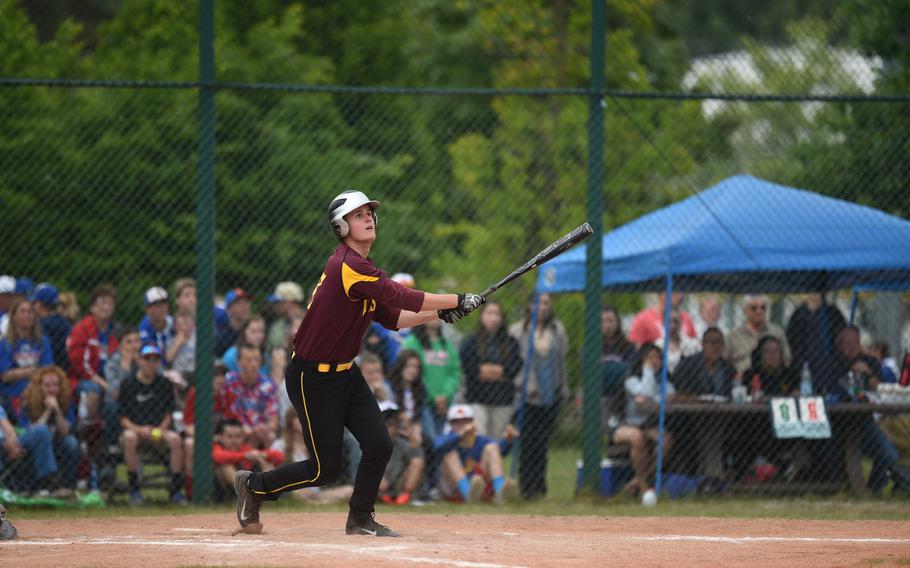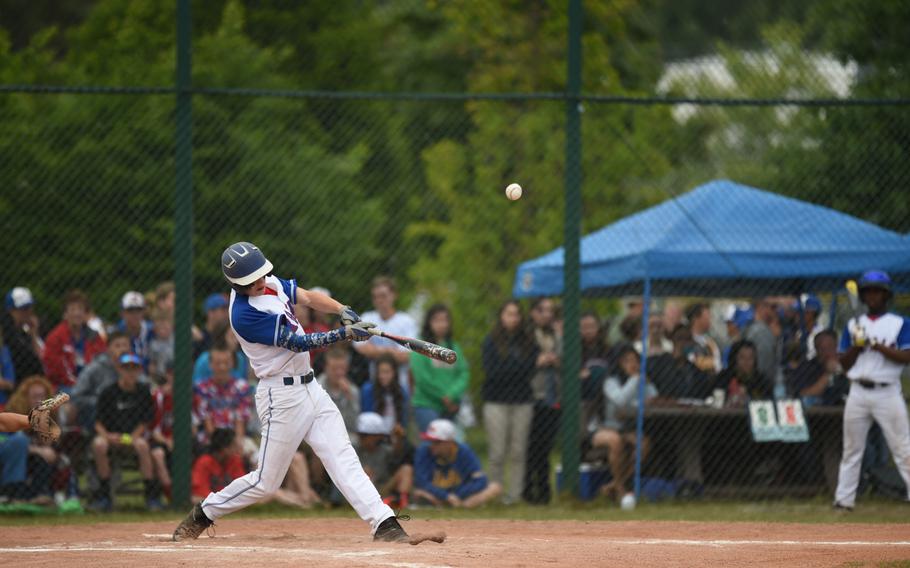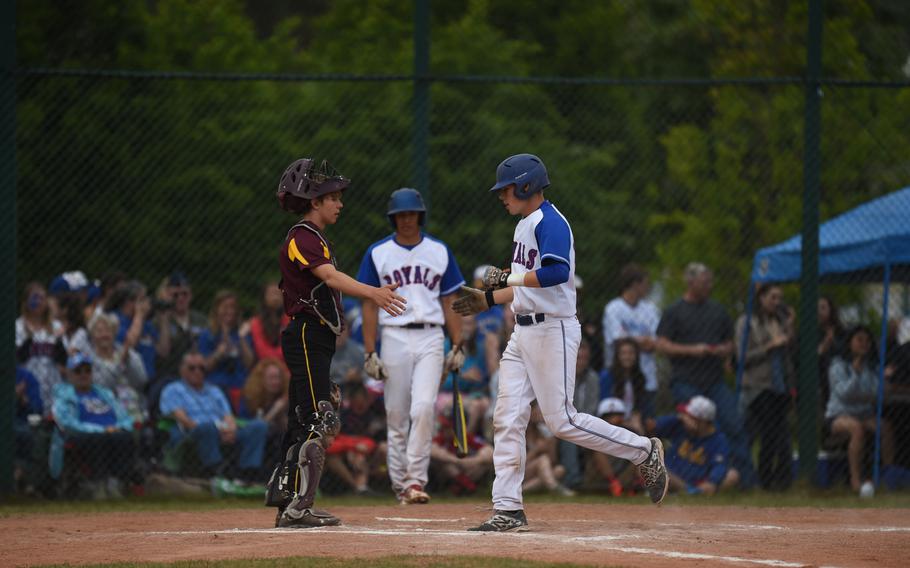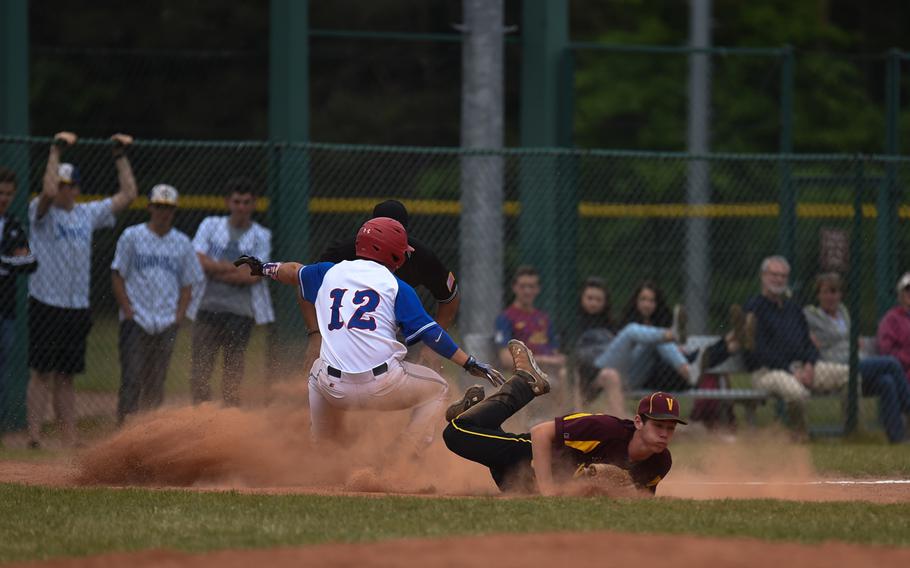 RAMSTEIN AIR BASE, Germany -- Plenty of new storylines played out in the 2015 DODDS-Europe Division I baseball season.
A twist ending wasn't among them.
The Ramstein Royals blasted the Vilseck Falcons 27-1 on Saturday to claim their third consecutive title and reassert their dominance on the DODDS-Europe diamond. The Royals beat archrival Patch 12-4 in a morning semifinal to set up the title-game romp.
As dominant as the Royals were Saturday, and throughout an undefeated season, coach Tom Yost said another title was far from certain when the spring began.
"They've really come together. Hard work has been a part of what they do," Yost said as his players celebrated nearby with friends and family. "Every time they step in between the white lines they get better.
"I'm very proud of those young men right there."
Yost said the team's "camaraderie" carried it along with their obvious talents.
"It's not a baseball team, it's a baseball family," Yost said.
The title game was settled almost immediately as Woody Woodruff and Stan Hurley launched first-inning home runs for the homestanding Royals.
"We really wanted to get our bats going early so we could put some runs on the board," said Woodruff, who hit two home runs on the day. "We really wanted to come out and just show everyone what we're all about."
Though it crowned a familiar champion, the title game was a new look for DODDS-Europe baseball. Prior to Saturday, Ramstein and Patch had played in every Division I title game since its inception in 2009.
It was the Panthers that missed their appointment this spring. Patch fell to Kaiserslautern 5-4 in a pool play thriller Friday evening, sending Patch into a Saturday morning semifinal with undefeated overall top seed Ramstein. While the Royals handled the Panthers, Vilseck ousted Kaiserslautern 7-4 to earn its shot at the Royals.
But the Falcons were outclassed quickly in a title game that wasn't nearly as competitive as the teams' Thursday pool play encounter, a 9-5 Ramstein win that was ultimately the Royals' closest call of the entire tournament.
Vilseck coach David Nelson said the arduous road to get to the title game prevented his team from winning it when it got there. The Falcons used primary pitchers Kurt Hall and Brad Patterson extensively to survive pool play and the Saturday morning semifinal.
"We knew that if we got here, pitching would be an issue," Nelson said. "It was a good ride."
Frustrating as it was, Vilseck's title-game berth may have helped blaze a trail for future contenders not clad in Ramstein or Patch uniforms. Yost said the Royals, who expect to lose all but a handful of Saturday's title-winning players, will be wary of all potential contenders.
"You never know what's going to happen," Yost said. "It's up for grabs every year."
Twitter: @broomestripes
---
---
---
---