Raiders start off spring with a soccer sweep
---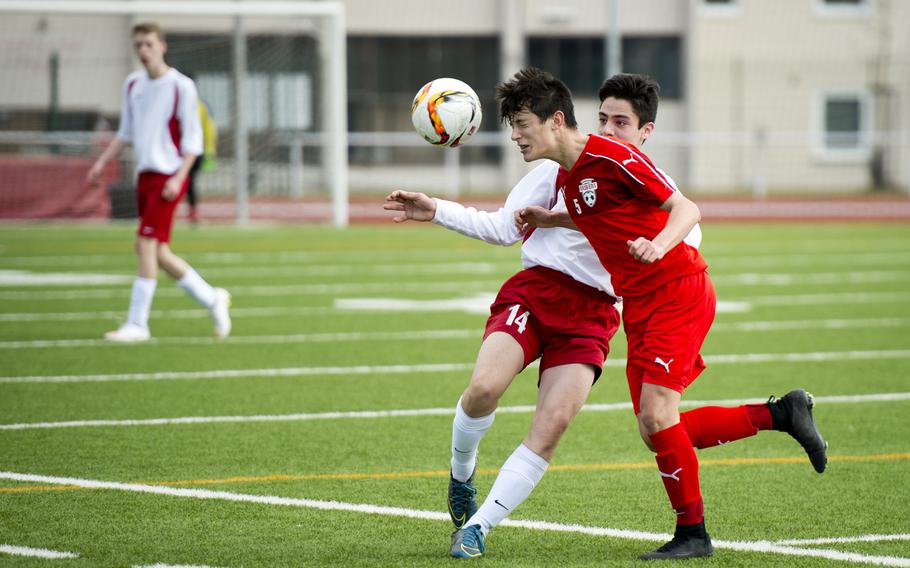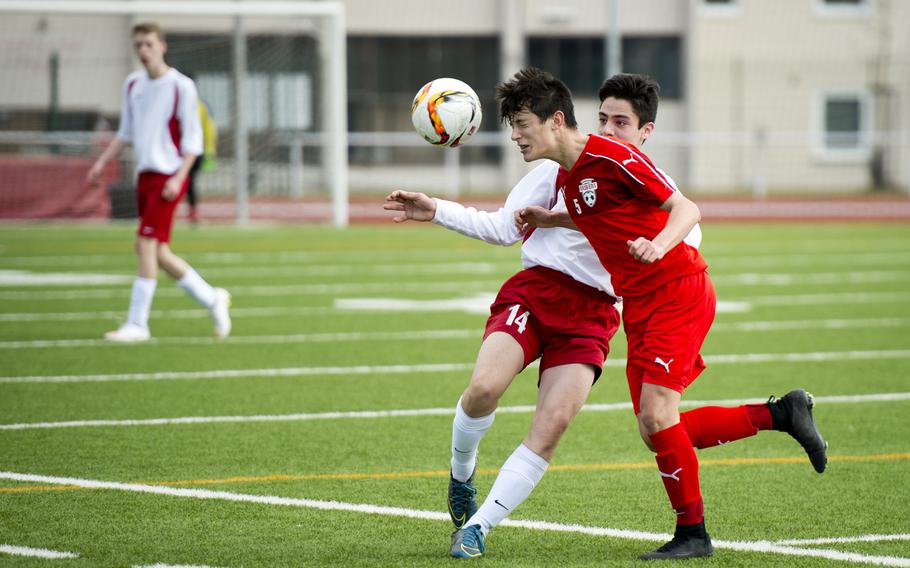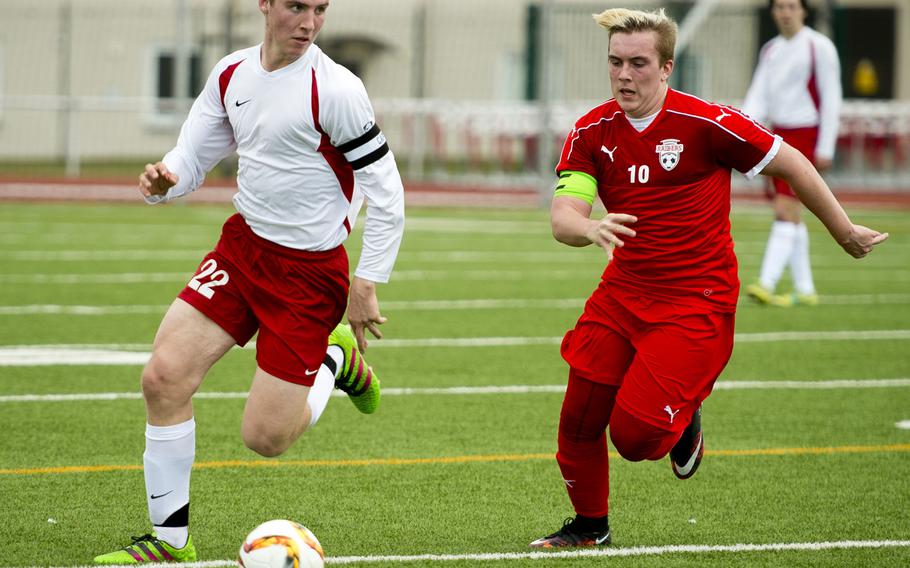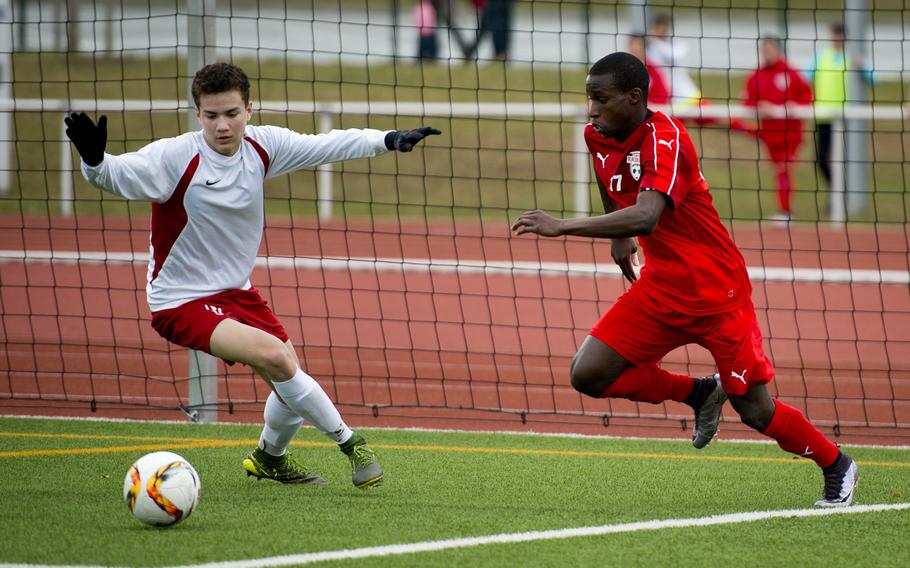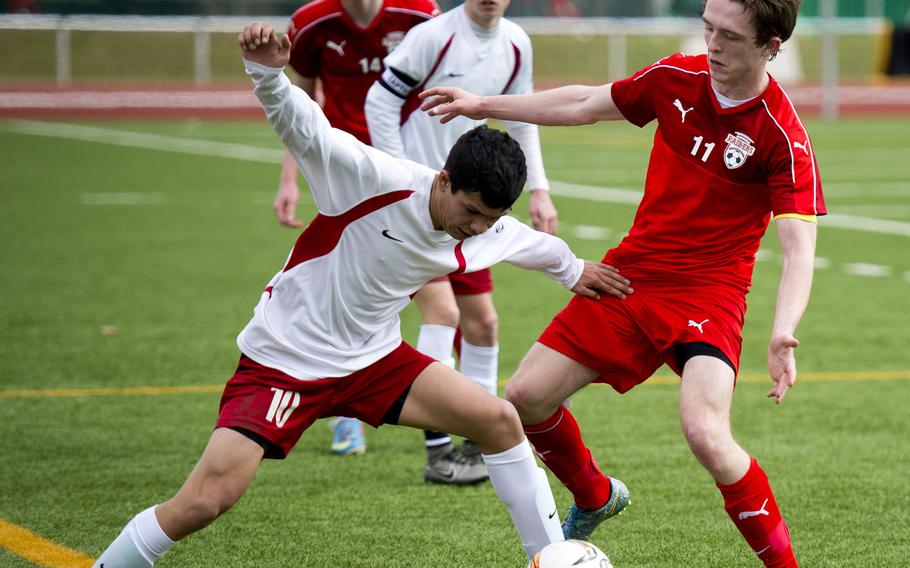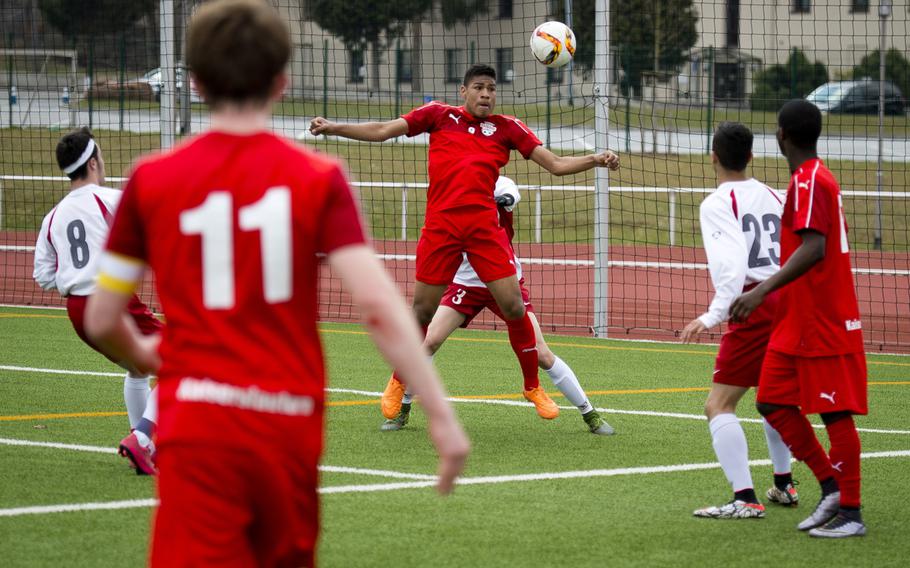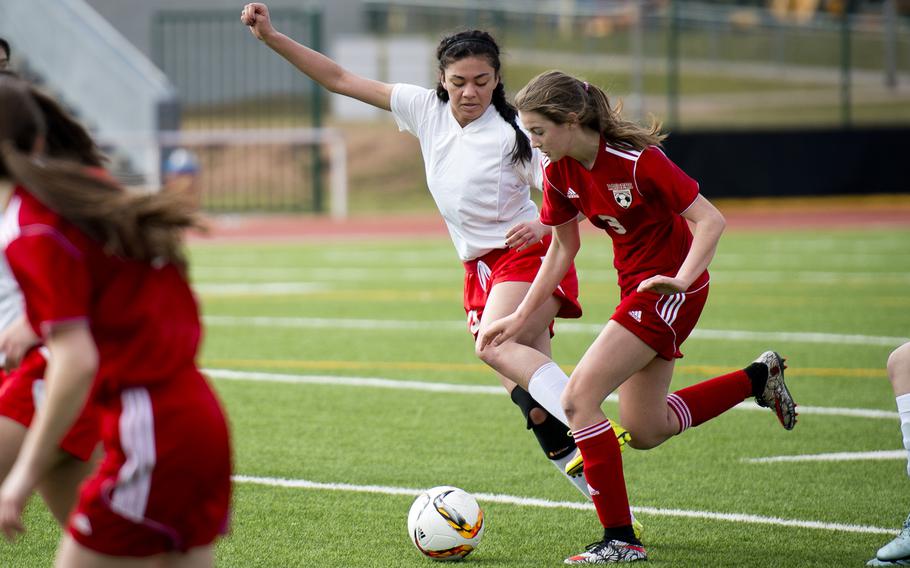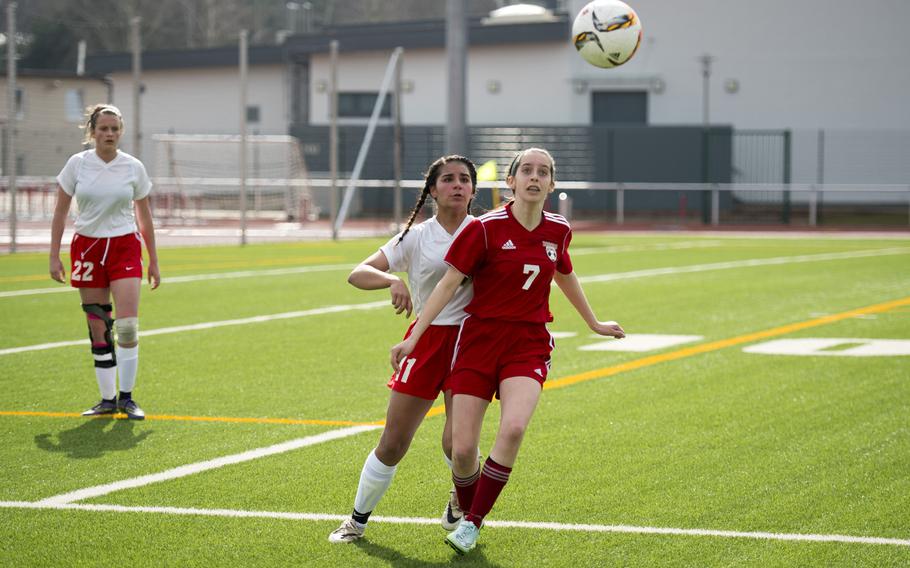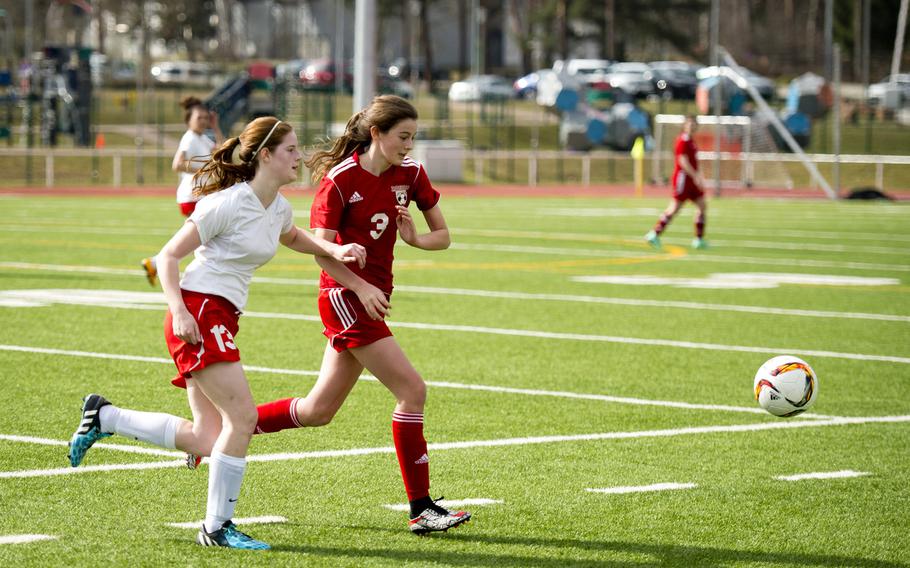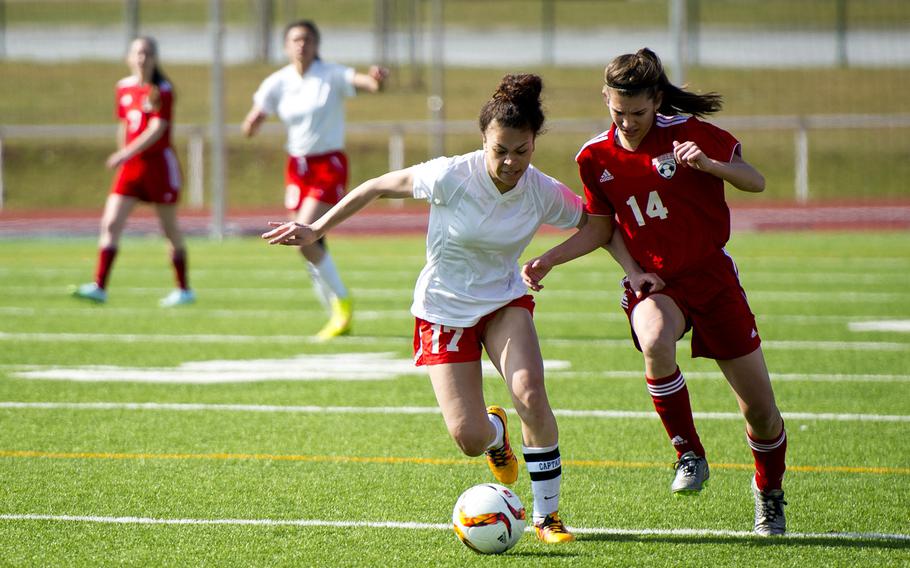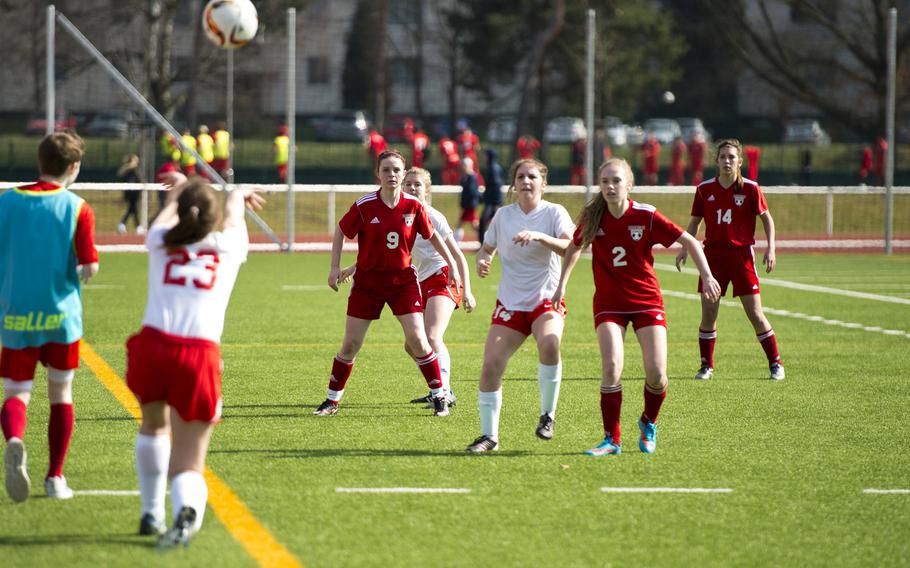 KAISERSLAUTERN, Germany -- So far, so good.
Maybe even great.
The Kaiserslautern Raiders celebrated the start a new spring season with a dominant display of boys and girls soccer Friday and Saturday, posting a combined four lopsided wins over the visiting Bitburg Barons and Lakenheath Lancers.
The boys pounded Bitburg 10-0 on Friday and blanked Division I rival Lakenheath 4-0 the next day, while the girls beat the Barons 4-0 and the Lancers 6-1.
It's a coach's burden to point out shortcomings in the process even when the outcome is favorable, and Raider coaches dutifully registered typical early-season calls for crisper passing, smoother touches and better ball control. But the positives easily outweighed those concerns.
Defensively, the teams played a combined eight halves over two days without giving up a single goal in open play. The Lancer girls scored the weekend's only visiting goal on a second-half penalty kick by Nicole Moore on Saturday.
On offense, the Raiders largely dictated the action and consistently produced quality shot attempts via through balls, corner kicks and quick-strike rebounds off of teammates' missed shots.
Meanwhile, the wins yielded plenty of statistical standouts.
For the girls, sophomore Kalin Olsen scored seven goals on the weekend, including four against Lakenheath. CeCe Mackenzie scored the Raiders' other two goals against the Lancers, while Bethany Salas totaled three assists over the two games.
On the boys side, Alexander Dexter produced five total goals and Pablo Zarrilla and Tyler Jankowski scored four apiece in the 14-goal onslaught.
The weekend's good vibes will be tested against more formidable opponents in the weeks to come, particularly in the form of prime Division I rivals Ramstein and Stuttgart. Raider coaches are hoping to cultivate their teams' well-earned confidence while keeping them determined to play even better as new challenges mount.
"Encouraging, but we've got a long way to go. This was a good weekend just to be able to kind of see where our strengths are, see what our weaknesses are, and move forward from there," Raiders girls coach Brian Daly said. "Our girls aren't overconfident. They're aware of what they need to work on."
Boys coach Enrique John was also pleased with his team's performance, calling the Raiders' effort "pretty good."
"We're passing the ball more. Our defense has stabilized," John said. "I think it's a good start for our guys...It gives us a kind of perspective on what's to come."
For their part, the Kaiserslautern players were equally reserved even in the aftermath of blowout victories.
"I guess we played good. But I think we could have stepped our game higher," Jankowski said of the boys team. "We could have had possession longer."
Girls star Olsen, meanwhile, was pleased to see the sets her team developed in the preseason succeed in live regular-season action.
"We always practice certain plays. So we're finally putting the plays into effect during the games," Olsen said. "So it's easier for us to score goals."
Twitter: @broomestripes
---
---
---
---