Raiders start fast to roll past Wiesbaden
by
Gregory Broome
January 20, 2017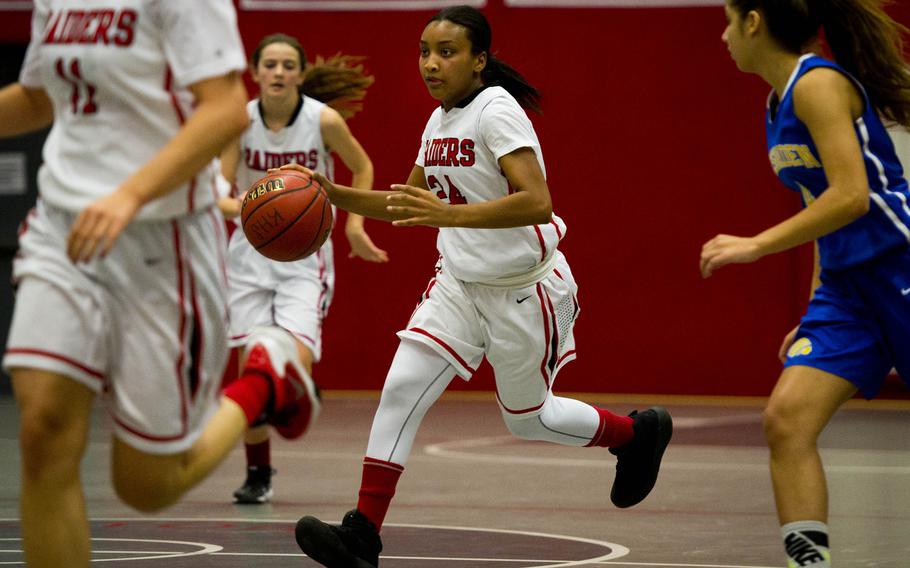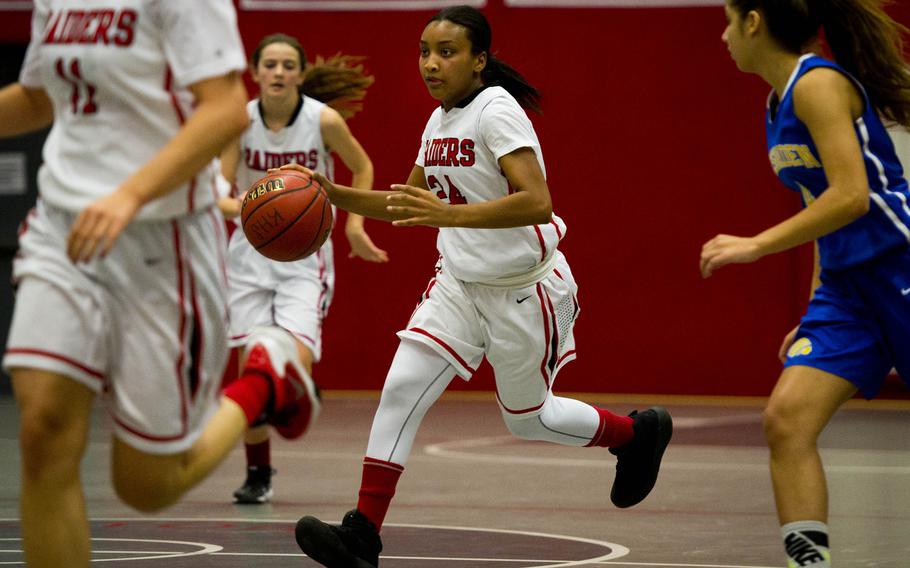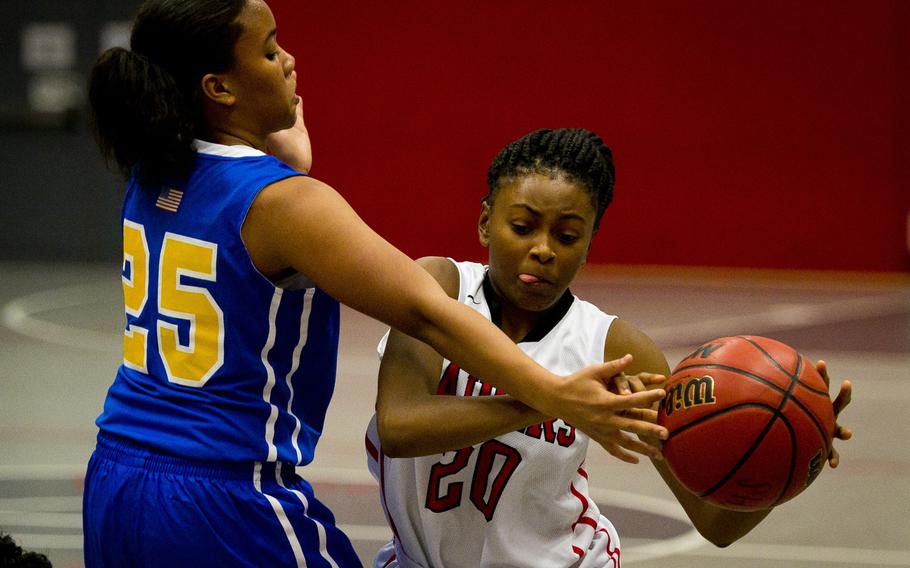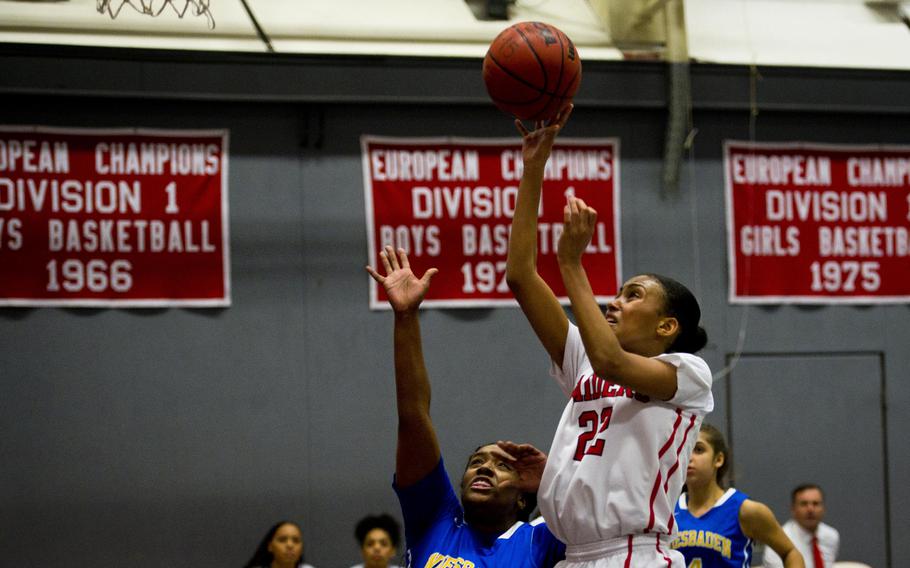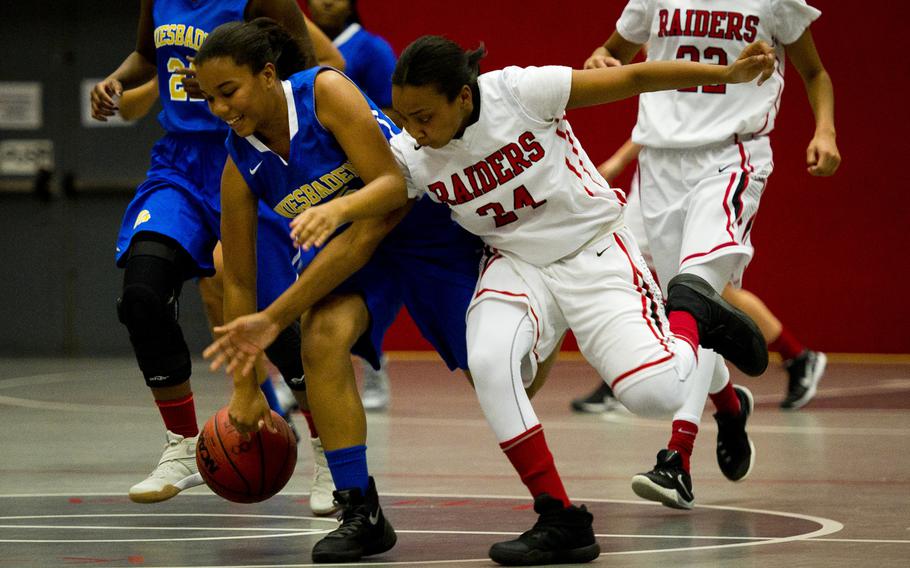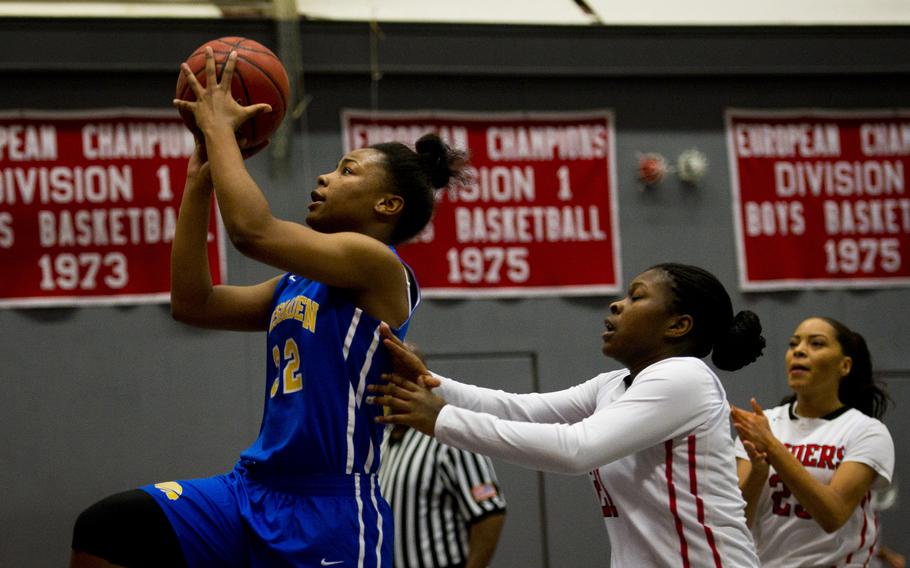 KAISERSLAUTERN, Germany -- The Kaiserslautern Raiders made it a goal to get out to a fast start Friday night.
The larger goal - a victory - fell right into place soon after.
The Raiders controlled their 31-20 win over the visiting Wiesbaden Warriors from the jump, building a 13-0 lead through one quarter and an 18-3 edge at halftime as they cruised to a double-digit decision.
Kaiserslautern came into the game favored to defeat the struggling Warriors, but it played with the hunger of an underdog. Raiders standout Le'Jhanique Brown said her team was "humble" and eager to both put away the Warriors and test its own considerable abilities.
"Wanting to be the best that we can," said Brown, the game's only double-digit scorer with 12 points. "Knowing that we had to go out there not underestimating a team but playing to our best abilities."
Kiara Lane, who added six points for the Raiders, said the pregame encouragement of head coach Aaron Scalise set the tone for the dominant start.
"Coach talked to us," Lane said. "He put it in our mind, go hard first quarter, and that's what we did."
A Wiesbaden team that Lane complimented as "aggressive" responded admirably to the immediate deficit, breaking even with the Raiders in the third quarter and competing to the final buzzer. But the Raiders proved equally adept at protecting their lead as building it.
"We just keep our head high," Lane said. "As long as we work together, we got it."
What the Raiders got Friday was a valuable Division I win, improving their record to 5-1 overall and 3-1 in division play. They'll again face Wiesbaden, now 1-6 overall and 1-4 in Division I, on Jan. 31.
Twitter: @broomestripes