Basketball roundup
Pigge lights up scoreboard, but Royals prevail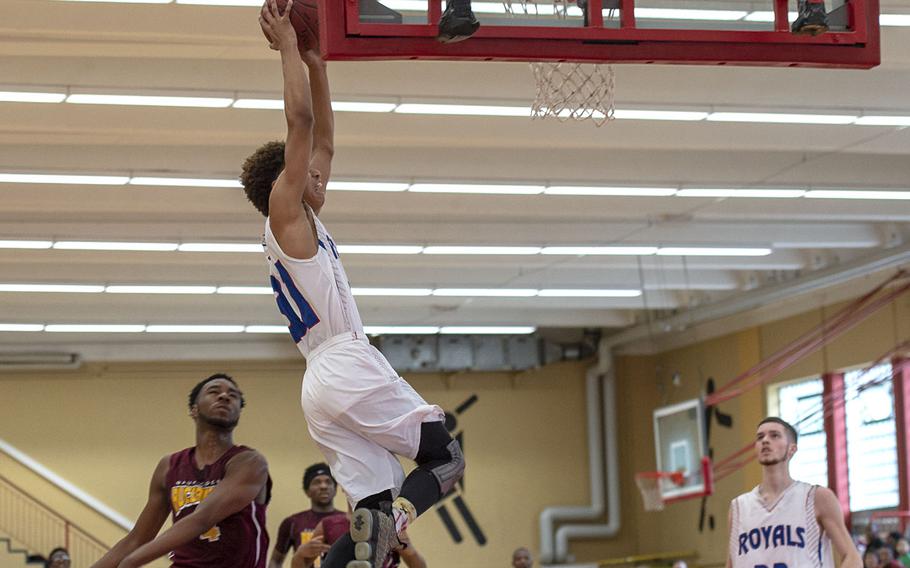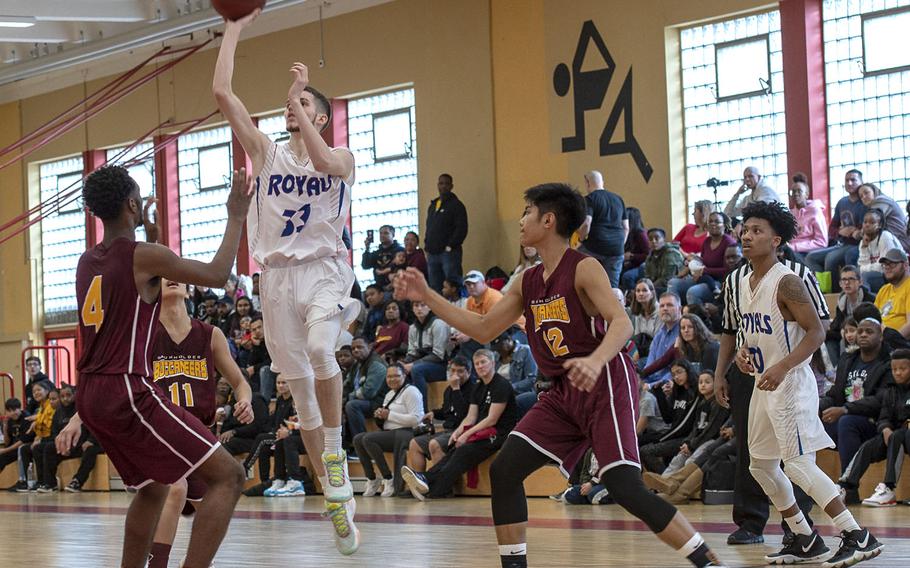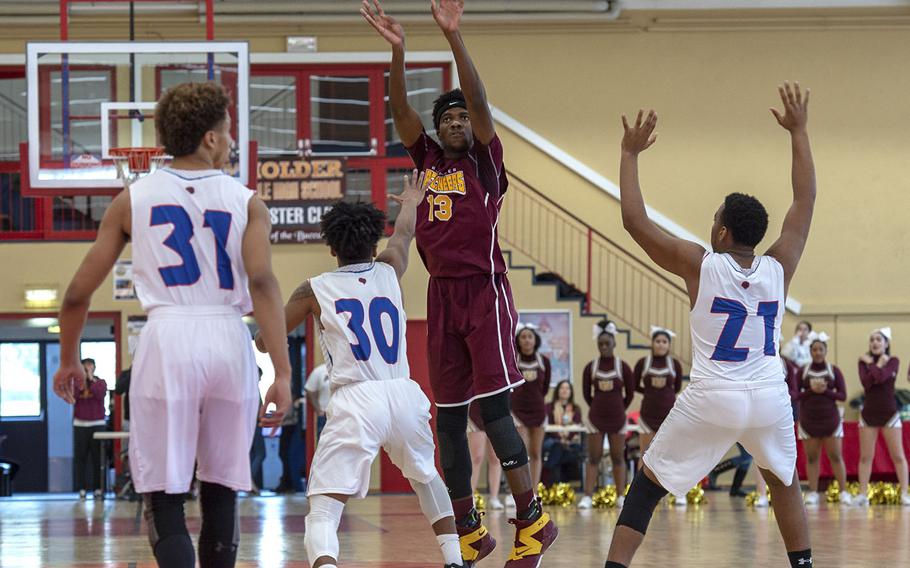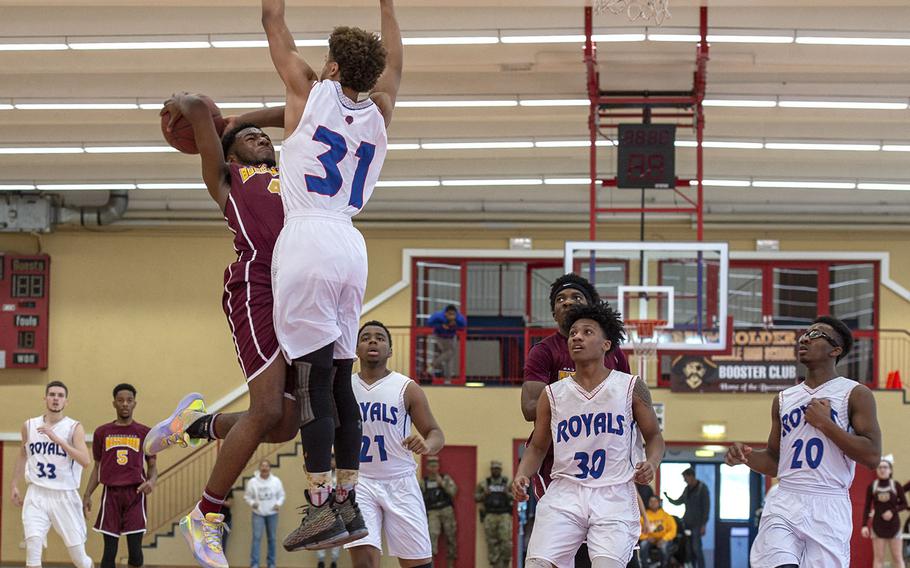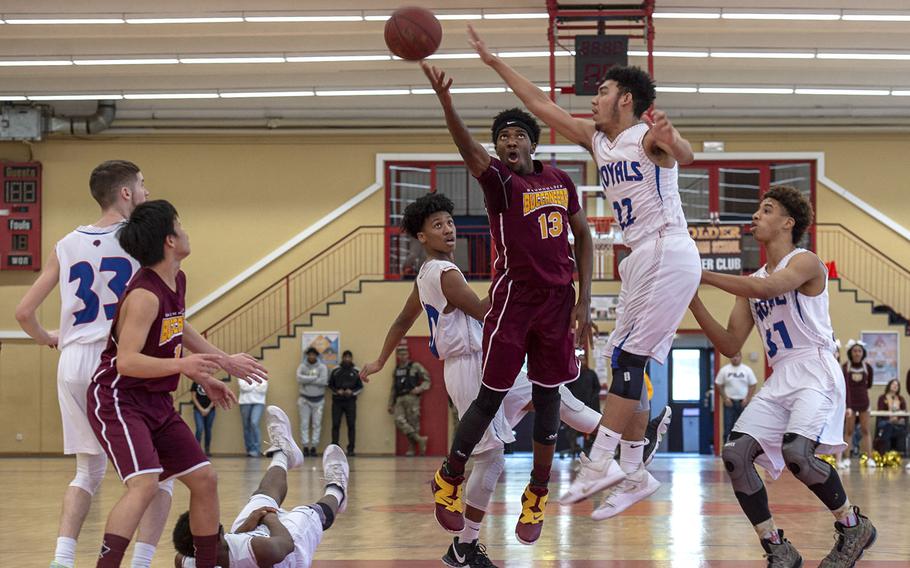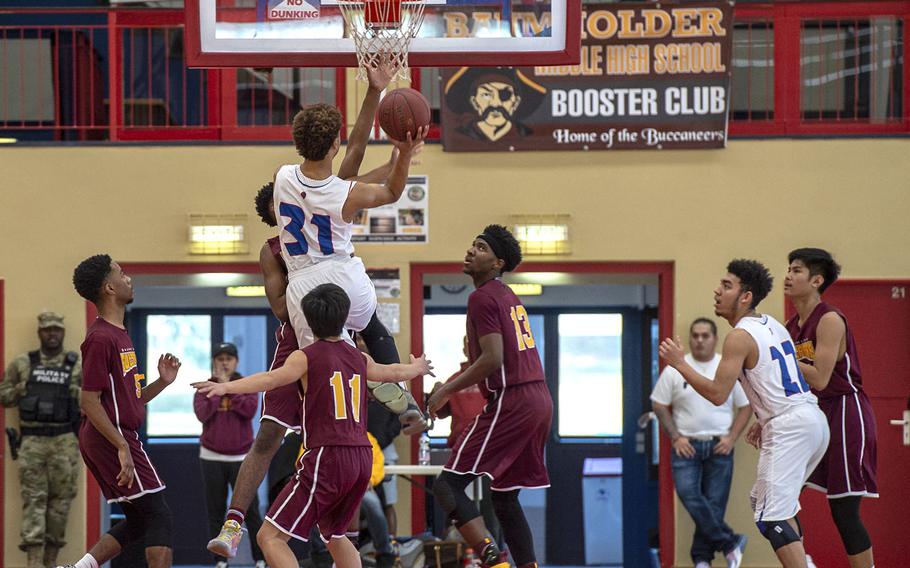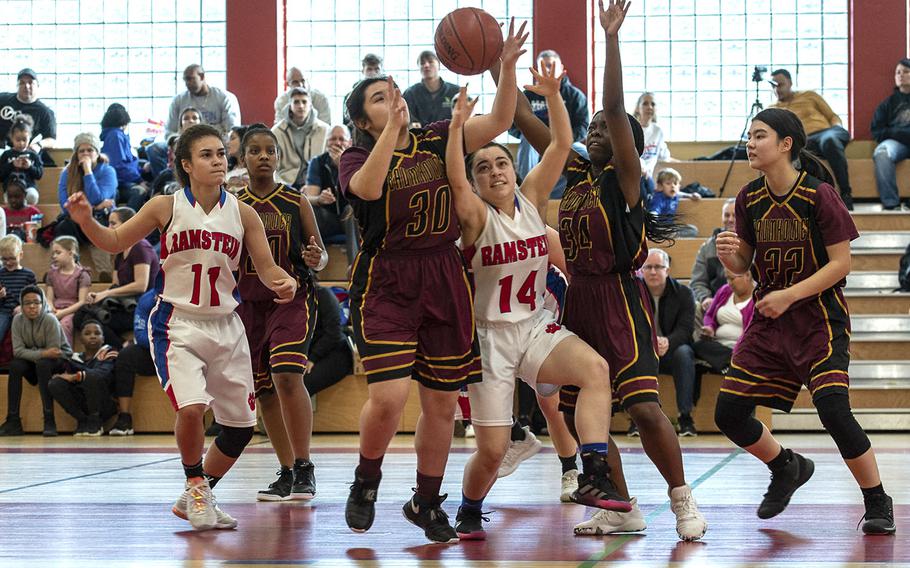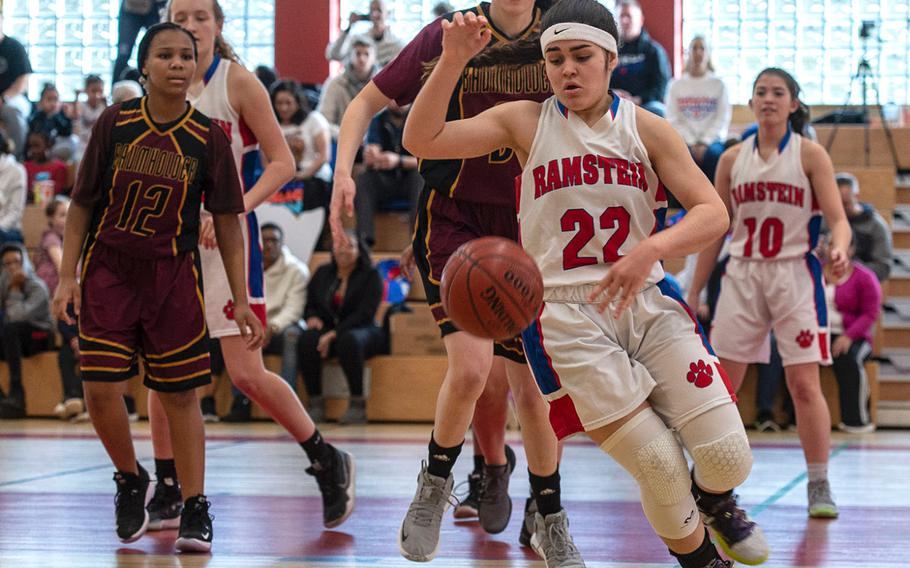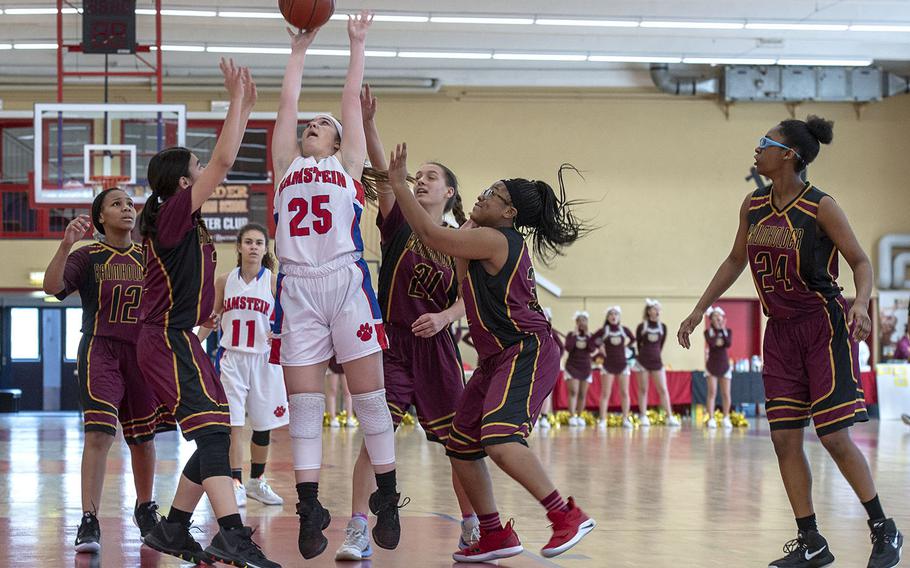 BAUMHOLDER, Germany -- Stopping Chandler Pigge was out of the question, so the Ramstein Royals hoped to contain him.
That's exactly what the Royals, Division I's ongoing dynasty, accomplished Saturday in a 52-44 win over the host Bucs, the reigning Division III champions.
Ramstein sent swarms of defenders at the incumbent Stars and Stripes boys basketball Athlete of the Year as he crossed half court, forcing Pigge to give up the ball and his more limited teammates to make plays. Pigge's forays into the open court were similarly smothered as Ramstein defenders jostled and fouled him to derail fast-break drives.
Pigge managed a game-high 27 points despite the circumstances, but most of those points came from the free-throw line or from putback layups as the Royals' focused defense largely prevented him from dictating the action.
While the Bucs were pleased to give the Division I frontrunners a competitive game, the home team came away with more than a moral victory on the weekend. Baumholder held off Division I Kaiserslautern 52-51 on Friday night behind a 30-point outing by Pigge.
Vicenza 46/44, Naples 43/39: At Vicenza, the host Cougars took the latest edition of the Italian Division II rivalry.
Micah DeJardin led the way on Friday with 19 points to counter the game-high 21 scored by Naples' Tyrell Holland. Trent Salyer led all scorers with 16 points to lead the Cougars to the sweep Saturday.
Elsewhere in Italy, Sigonella routed Florence 64-15 and 58-20.
Alconbury 53/53, Brussels 13/28: At Alconbury, the host Dragons earned a pair of runaway wins.
Josefus Moyd led all scorers with 15 points on Friday, while Spencer Swapp scored 12 points in each game for the Dragons.
In other cross-border action, the Wiesbaden Warriors journeyed to Rota for 40-24 and 54-36 decisions over the host Admirals.
GirlsBrussels 48/35, Alconbury 21/8: At Alconbury, the Brigands coasted to a pair of divisional wins.
Nina Duvnjak totaled 29 points over the two games while Hannah Hite chipped in 18 total points for the victors.
Brussels takes on Spangdahlem next weekend in one of the key divisional clashes of the regular season.
Division III powerhouse Sigonella, meanwhile, spent the weekend dispatching Division II Florence by scores of 39-11 and 44-20.
Naples 46/52, Vicenza 39/25: At Vicenza, the Wildcats earned a pair of gritty Division I victories.
Roxanne Sasse scored a game-high 17 points and added six steals on Friday, while Daisa Greely scored a game-high 11 for the Wildcats in Saturday's win.
Vicenza star Claire Troiano was dominant Friday with 14 points, eight rebounds, nine blocked shots and three steals before leaving with an injury late in the game. Naples cruised to the sweep Saturday in Troiano's absence.
Big wins for Division I schools: Kaiserslautern, Ramstein and Wiesbaden hit the road over the weekend and came home with big victories over lower-division opponents.
Kaiserslautern routed Baumholder 43-14 on Friday behind a 13-point, 10-rebound double-double.
Ramstein handed Baumholder a similar 42-9 loss on Saturday. Thais Medina led a balanced Royal attack with 10 points.
Wiesbaden, meanwhile, spent its trip to Spain sweeping Division II Rota by 26-12 and 24-6 scores.