Track - Day 1
Patch's Lockridge breaks two records on track
---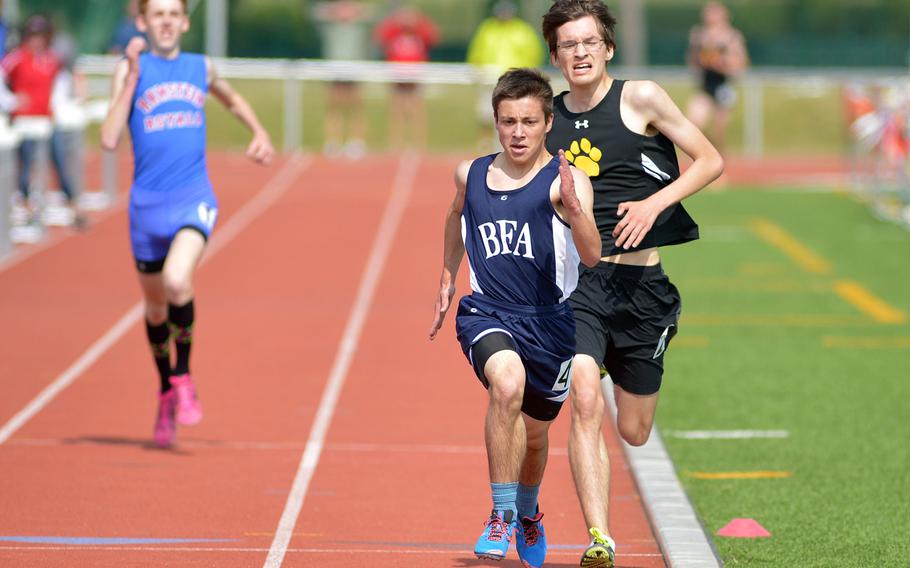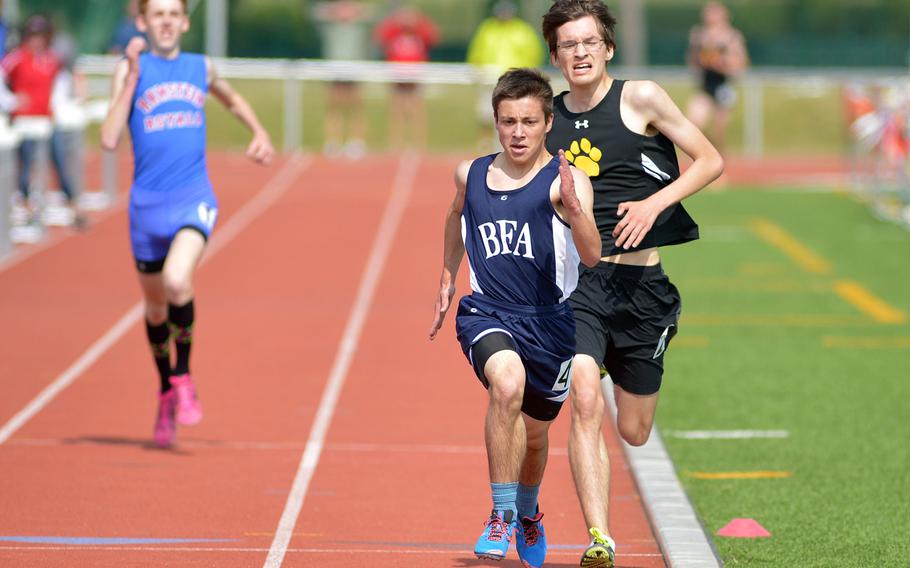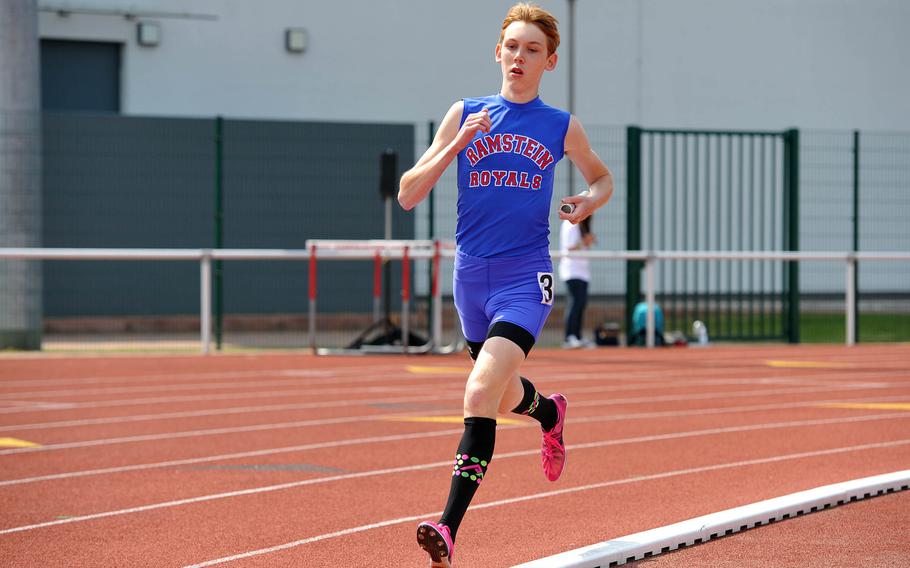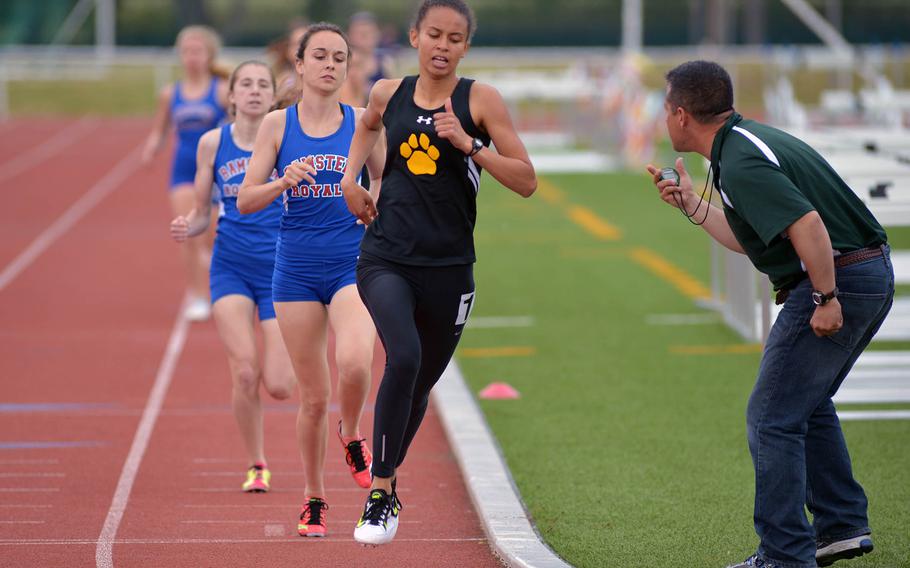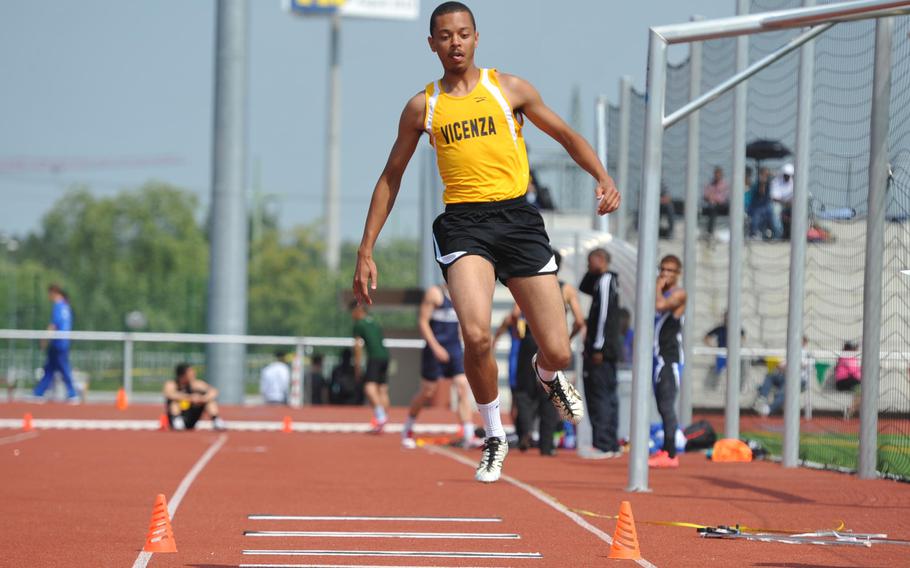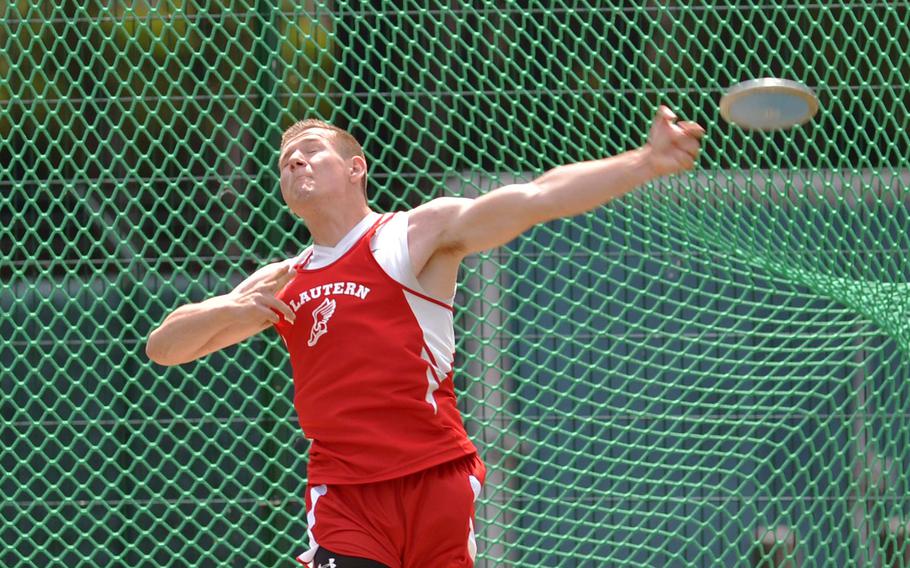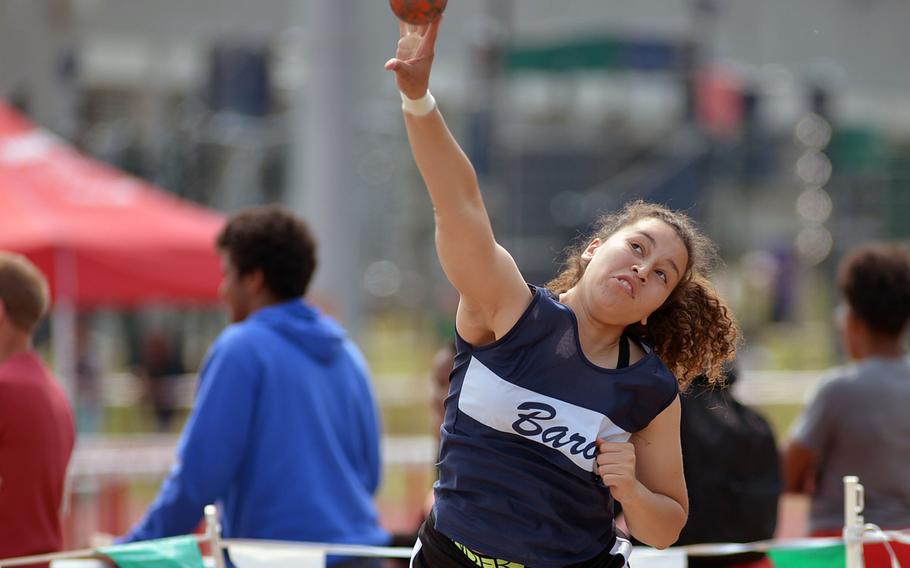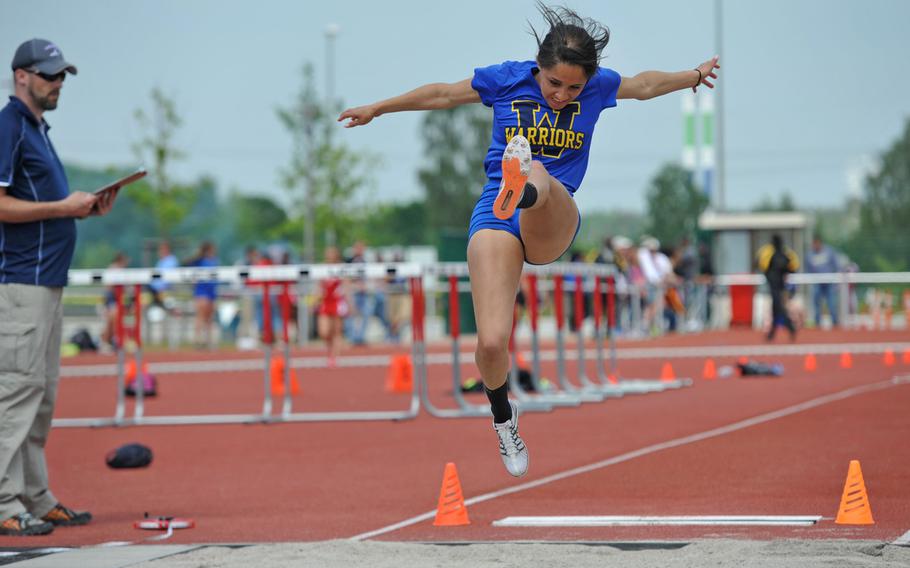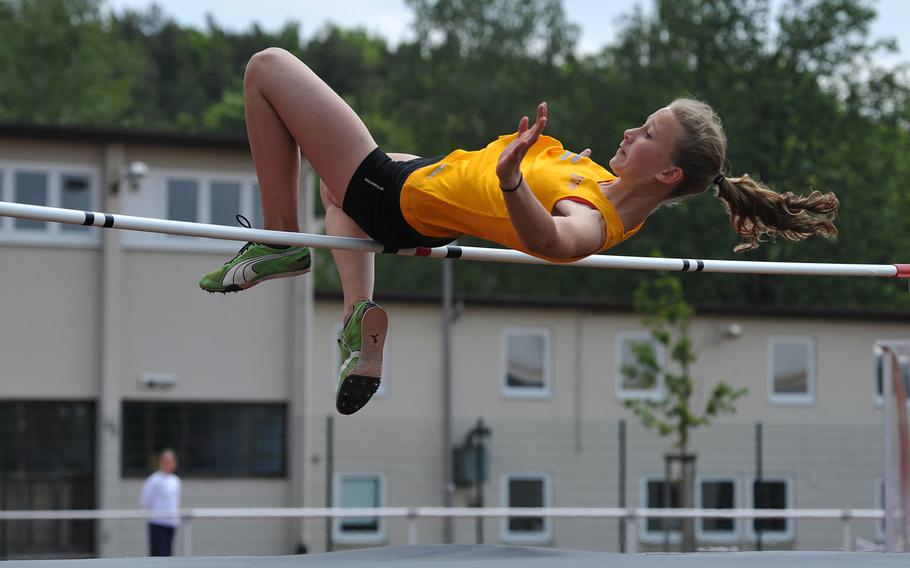 KAISERSLAUTERN, Germany – Patch senior Julia Lockridge broke two Europe records on the oval – including one that's stood for 35 years - on the first day of competition Friday at the DODDS European Track and Field Championships.
In the 800-meter run, Lockridge blew by American School of London's Carla Wyndham's time of 2 minutes, 17.60 seconds, a record that had stood since 1980.But what stunned the crowd standing in view of the finish line on a sun-kissed day at Kaiserslautern High School, was watching Lockridge tear up the track for the third time that day.
"She is a beast," said one man, his eyes wide, as Lockridge switched it into high gear and began pulling away from Ramstein's Madison Morse and Katelyn Schultz with about 300 meters to go in the race.
Lockridge earlier won the 1,600-meter run, clocking 5:10.26 to break Morse's year-old record of 5:12.48. It was Lockridge's first time running the mile at Europeans. A 400- and 800-meter runner for most of her high school career, Lockridge this year ran cross country for the first time and made the jump to the mile on the track.
But she's still using her fast-twitch muscles. In the 400-meter-dash preliminaries, Lockridge won her heat in 1:01.2, despite being one of the few runners to start without blocks.
After that kind of output, it would stand to reason that Lockridge's legs would be less than fresh coming into the 800 meters and that a record that no one's been able to touch since 1980 would be safe for at least another year.
"I try not to focus on it," Lockridge said, of being tired. "I owe it all to my parents, my coaches, my friends … to an amazing team," she said. "Even when I'm tired, they're always like 'you've got this, you can do this, give it what you have.'"
While only two records were broken Friday, there were a number of notable performances and several returning European champions defended their titles. Kaiserslautern sophomore Wesley Donhauser earned a second consecutive crown in the discus throw. His toss of 127 feet, 7 inches fell short of the marks he's been putting up this season, but he thinks the wind may have been a factor.
"If you look across the board, everyone was about 5 feet behind their" typical average, "so it might have been the wind," he said. "For the discus, because it flies so far and the way it's shaped, the wind is actually crucial in getting personal records and today it just wasn't in our favor. But all's equal."
In other field events, two jumpers saved their best leap for last.
Wiesbaden junior Amelya Hempstead began crying even before she was done in the long jump. The defending champion in the event, Hempstead thought her title had slipped away, even before it had. Going into her last jump, she was tied for second place and couldn't seem to get her feet to land past 15 feet, 11 inches. "I was crying. I was psyching myself out. I thought I was going to lose," she said.
But Hempstead mustered some positive thinking and unleashed a monster jump of 17 feet, 3.25 inches to win, out-flying Frankfurt freshman Maira Gauges, who had already won the high jump at 4 feet, 11 inches.
Hempstead started crying again, she said. "I couldn't believe it."
Vicenza junior Early Wheeler won the triple jump by a much closer margin on his last attempt. His mark of 40 feet, 8 inches, was 3 inches farther than Patch junior Cyrus Ford's. Wheeler jumped a whole foot better than he did last year, when he was fourth at Europeans.
"I thought that Cyrus had beaten me, so on my last jump, I just jumped as far as I could," he said. "I wanted first."
On the track, the Ramstein boys' team of Noah Webb, Sebastian Figueroa, Taylor Petty, and John Casey opened the day with a victory in the 3,200-meter relay. The Royals' time of 8:26.97 was two seconds better than runner-up Patch.
Casey later on competed in one of the most thrilling races of the day, the boys' 3,200.
For most of the eight-lap endurance slog, Casey was one of three runners in the lead pack, along with Patch's Alex Bowman and Black Forest Academy's Jacob Benjamin. Casey ran out in front early on, only to settle behind Bowman for the latter part of the race.
Benjamin, meanwhile, held the third spot throughout, until, that is, the final homestretch, when he willed his tiny frame past Bowman to win by a toe or so, 10:11.40 to 10:11.65.
"I'm glad it's done," he said afterwards.
Also winning Friday was Bitburg's Elise Rasmussen in the shot put. She threw 32 feet, 9.5 inches to beat Wiesbaden senior Jeydon Winston-Aviles, who was second with a toss of 32 feet, 2 inches.
The meet resumes Saturday at 11 a.m. in the stadium next to Kaiserslautern High School.
---
---
---
---