European marksmanship championship
Panthers take team title, but Alconbury's Brann takes top spot
---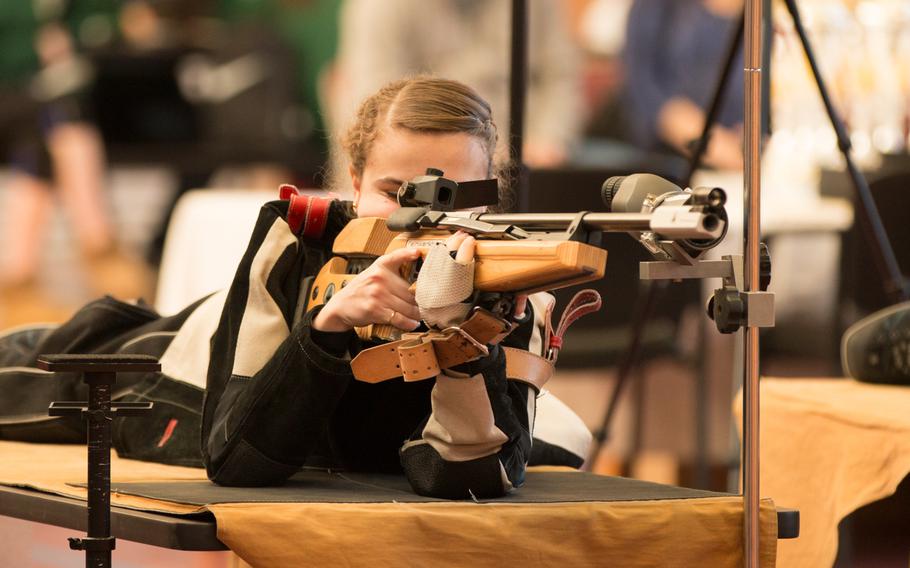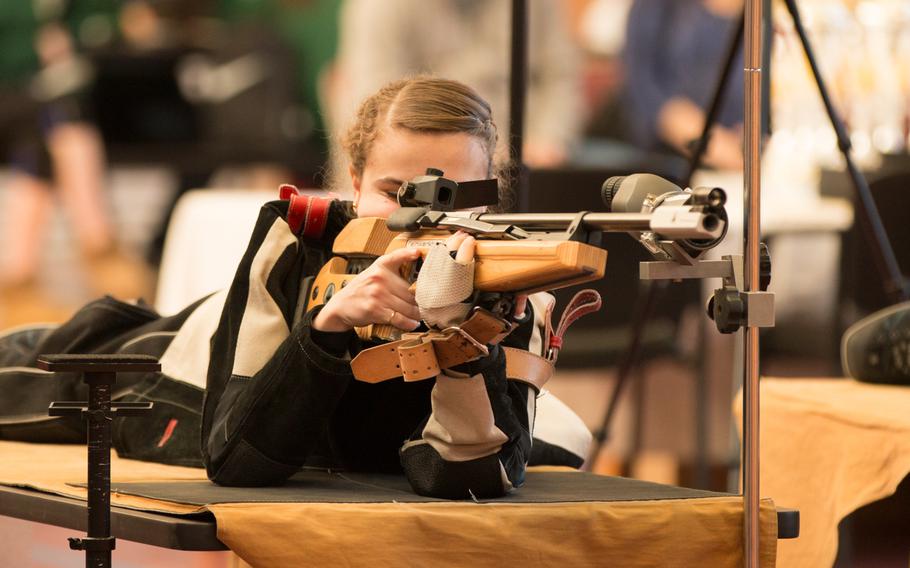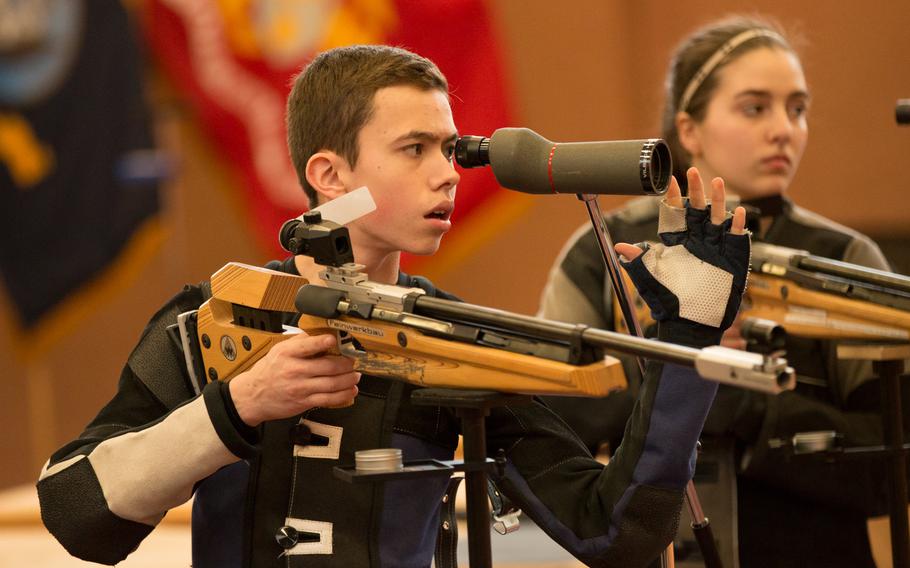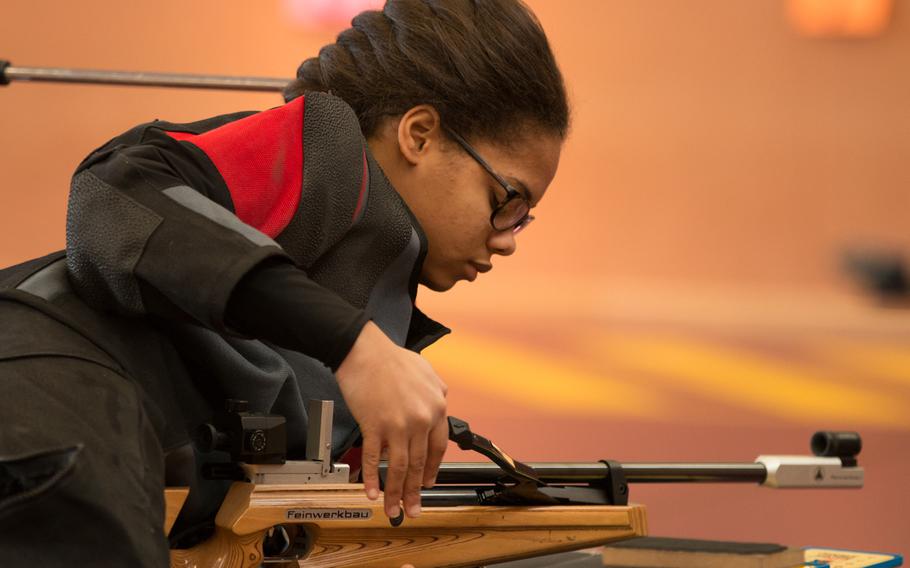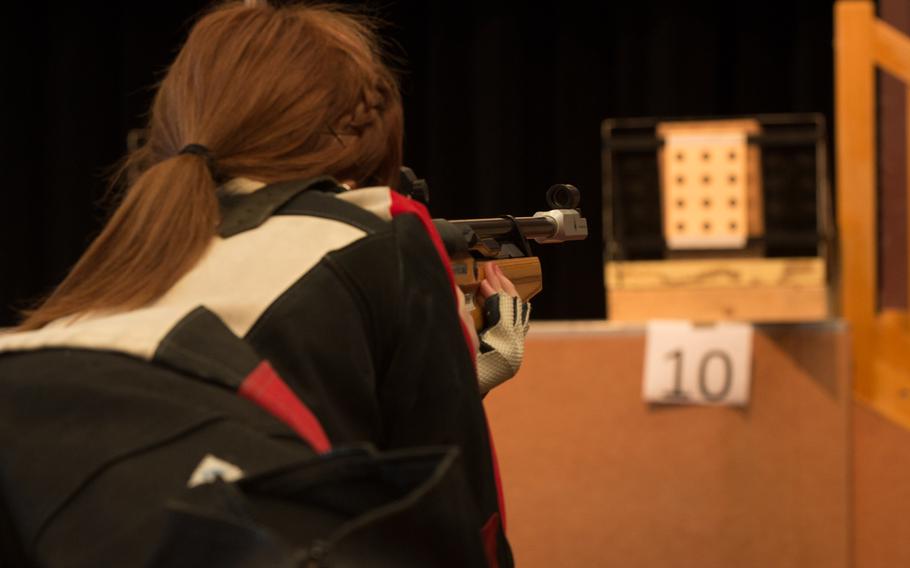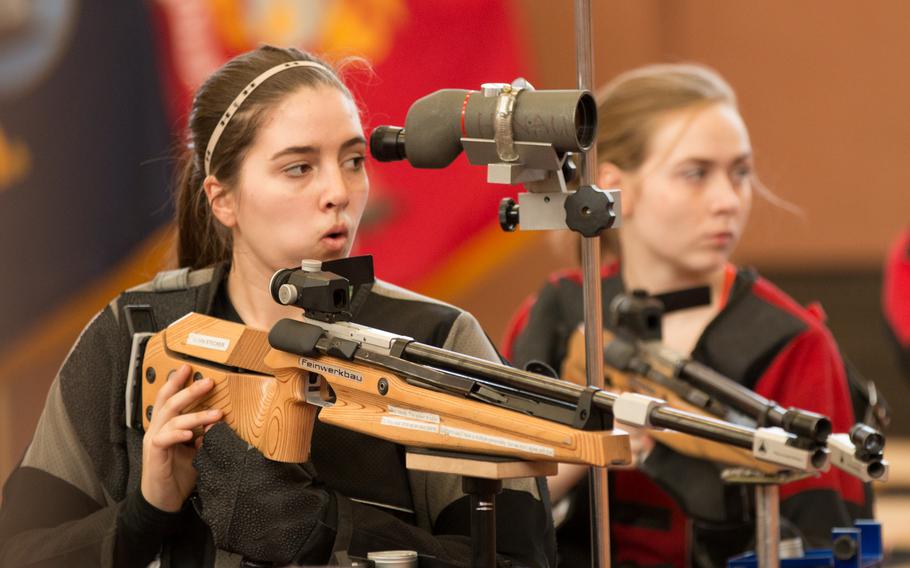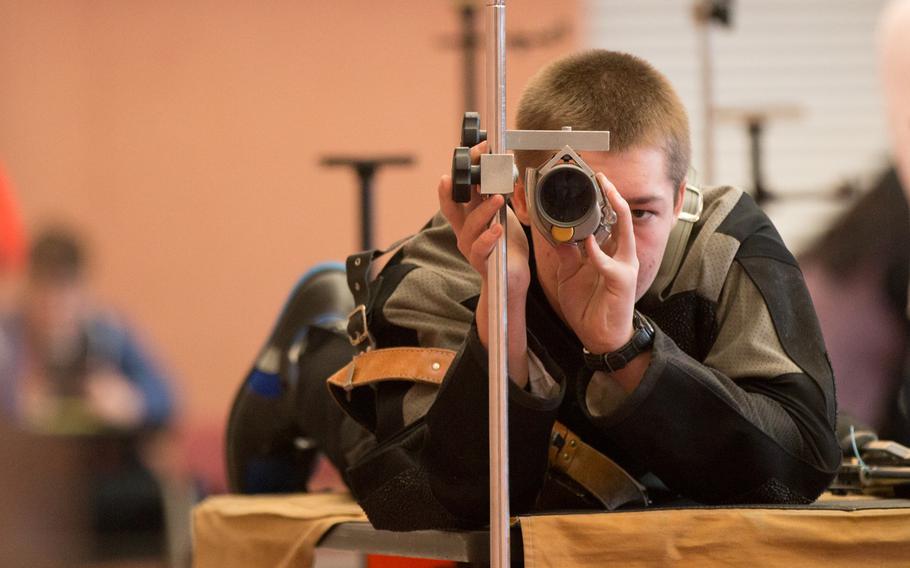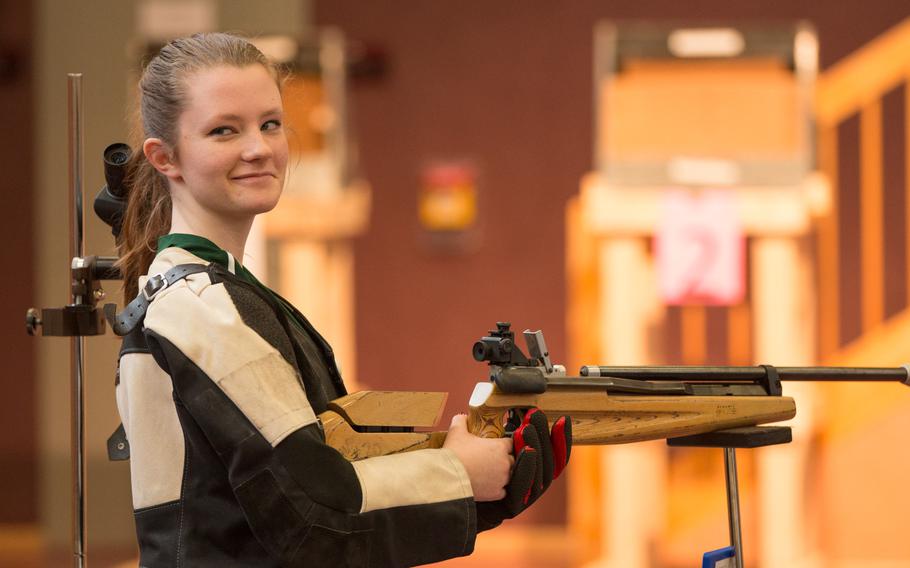 VILSECK, Germany – Before Saturday's DODDS-Europe marksmanship finals, Vilseck shooing coach Mitch Pollock dabbled in a bit of prognostication.
"You can't deny good coaching or good shooters," he said, referring to his team's toughest competitor in Stuttgart. Turns out, Pollock may be as good of a fortune teller as he is a coach.
The Panthers out scored their competition by 49 points to be crowned once again as the top marksmen in DODDS-Europe. Saturday's victory marks the third championship in a row the Panthers have claimed.
Of the top six shooters, four of them were from Stuttgart. Kaila Jones lead the Panthers overall with 282 points, while freshman Alexia Millero took top honors in both the kneeling and prone positions.
Yet another honor was bestowed upon Stuttgart's Eileen Dickinson, who was crowned the top overall shooter in DODDS-Europe, beating out Macy Kimball by a single, solitary point. Talk about making every shot count.
"It was a really close call, just one point difference. I'm really excited by it," Dickinson said. "It was kind of nerve racking knowing that I could have been beaten or lost by one point, but it was that close."
As great as Dickinson, Jones and Millero were – and they certainly were that on Saturday – they weren't the best. That honor belongs to what could certainly qualify as a dark horse candidate in Alconbury's Brittany Brann, who took the top spot in the standing position and claimed the overall best score with a 283.
"We wouldn't be able to have been here if it wasn't for our team," Brann said. "At the beginning of the season I wasn't sure how it was going to go. Then they made huge improvements every single match and by the end I knew we could make it here.
"We put Alconbury on the map," she added.
While that may be true, the Dragons weren't exactly favorites coming into Saturday's match. In fact, head coach John Pardo said his team almost missed qualifying for the finals altogether.
"By a mere 14 points we managed to come as a team, but if we hadn't come as a team, then Brittany Brann – the winner of this competition – would be sitting back at Alconbury right now" he said.
Alconbury definitely has room to grow during the offseason. Their 1,308 points put them in fifth place overall during Saturday's finals. Vilseck came in second, followed closely by Kaiserslautern and Wiesbaden. Hohenfels finished in sixth.
Stuttgart, though, remains the unstoppable juggernaut of DODDS-Europe marksmanship. With head coach Raul Pinon at the helm – the "great coach" Pollock named earlier in the day – that doesn't look to be changing any time soon.
"Without Sgt. Pinon's help, I don't think the team could or would have won Europeans," Jones said. "But we did, that's what really matters…is that the team won."
---
---
---
---