Panthers remain perfect at Lancers' expense
by
Christopher Dennis
February 1, 2020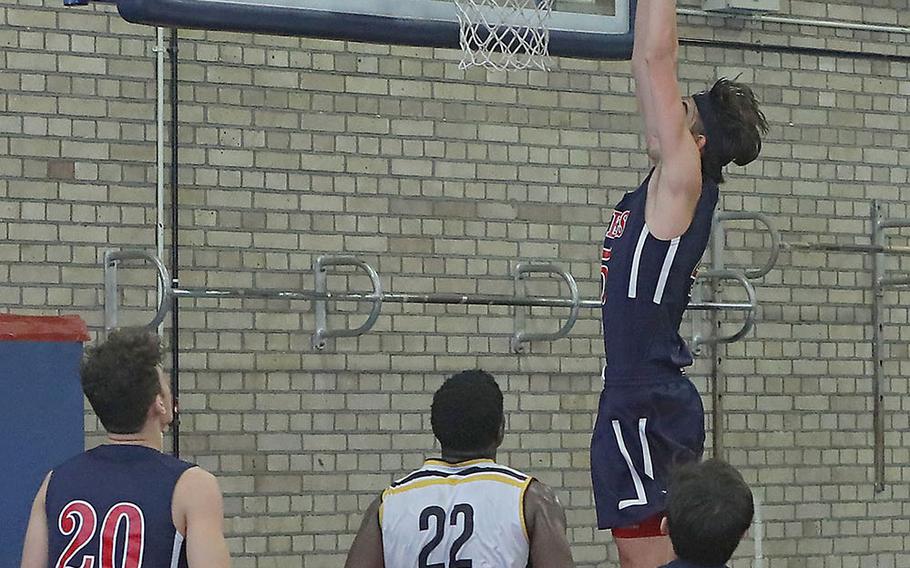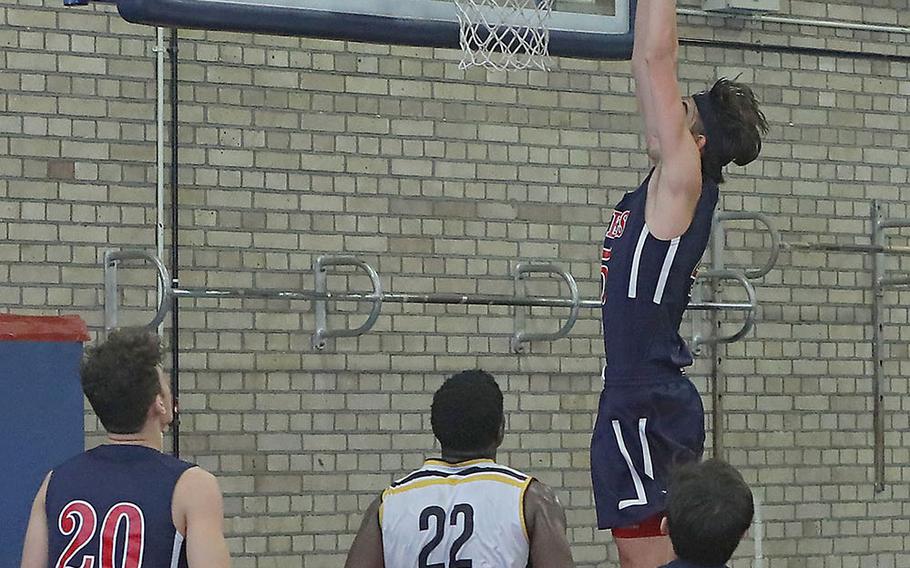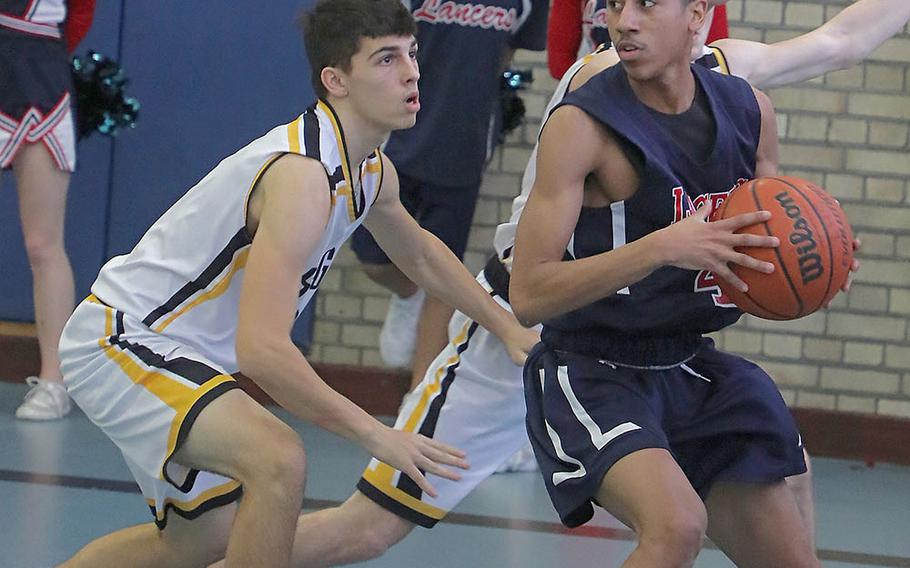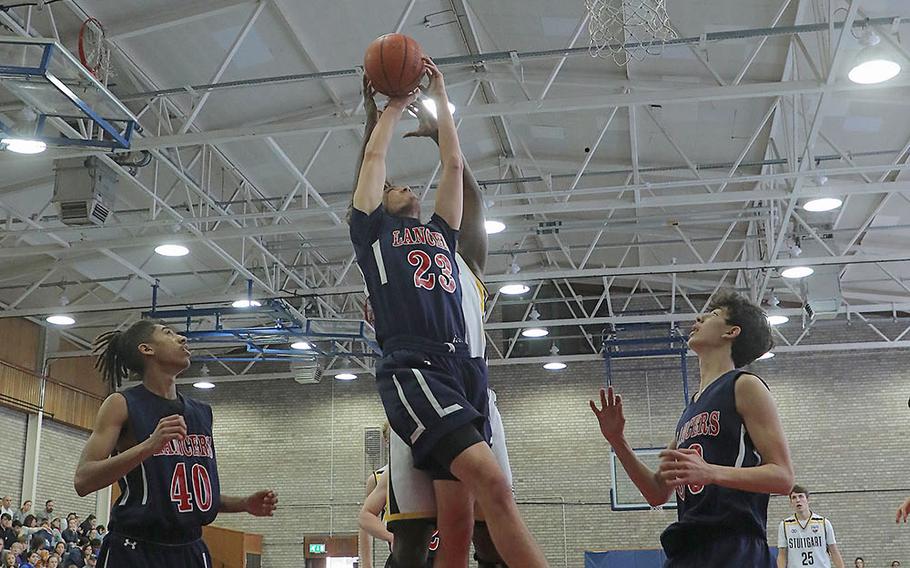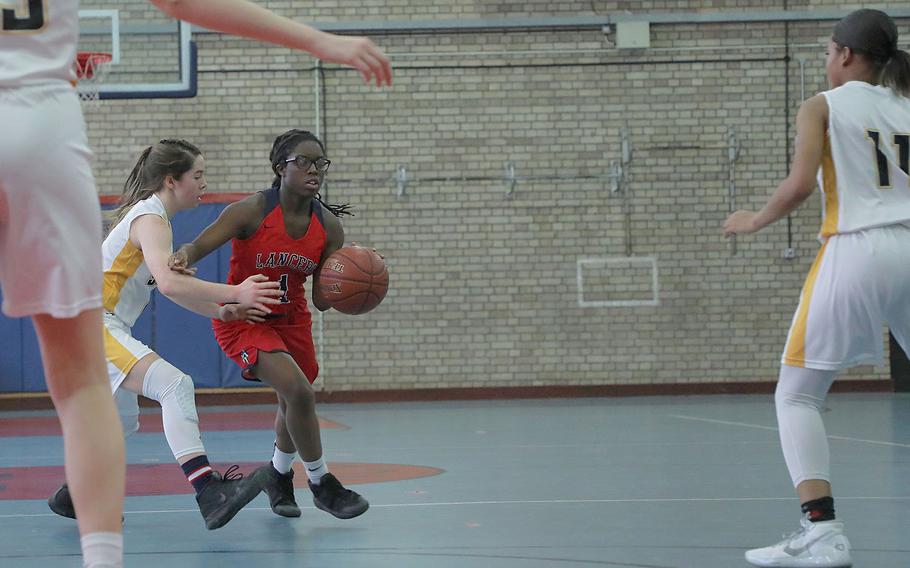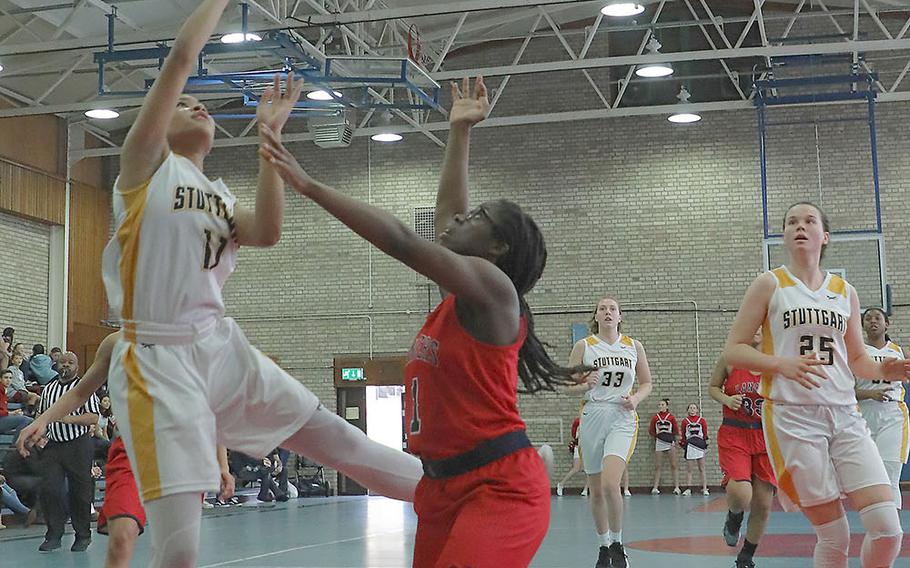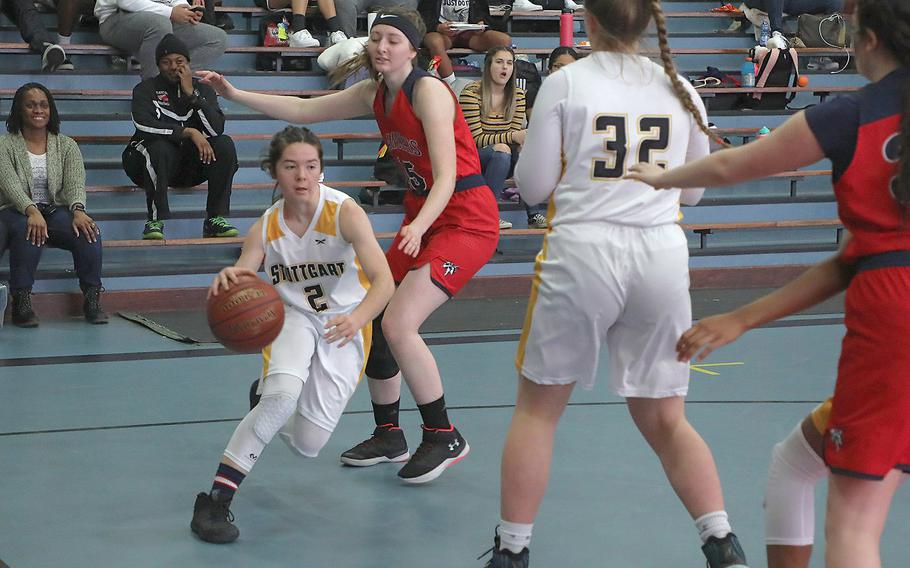 LAKENHEATH, England – If there's anything to be gained by a 35-point loss, the Lakenheath Lancers girls basketball team appeared to take it.
The Lancers haven't won a game this season. The Panthers, the three-time defending Division I champions, haven't lost one. That includes a 49-9 victory when the two teams met Friday.
Saturday's game, which finished by Stuttgart winning 49-14, was a little closer.
"We knew Stuttgart was going to be tough," Lakenheath's Annelise Tipton said. "We were motivated from last night … we were going to come out stronger."
"Lakenheath came out a lot harder and physical, you could see they wanted to win," Stuttgart's Victoria Antoine said.
Stuttgart's Olivia Sullens was the highest scorer with 12 points and Victoria Antoine stole the ball 16 times from Lakenheath, which lost its eighth game.
"We're looking to improve," Lakenheath coach Brandy Mayes said. "We have a very young team and we are looking to improve every game, every day and every practice."
BoysStuttgart 65, Lakenheath 49: The boys teams were closer in experience and talent levels, which led to a much closer game.
Lakenheath is young, though. The Lancers field 11 sophomores and three freshmen on a 19-man roster.
"We are young and working toward getter better," Lakenheath coach Alan Campbell said before the game. "Stuttgart represents one of our biggest challenges of the season. We plan to play hard and compete for 32 minutes."
The Panthers' Sam Schudel connected on four three-point shots in the first quarter and would eventually score six more points over the game to be Stuttgart's lead scorer.
Lakenheath, led by Chris Murray's 13 points, attempted to close the gap but only managed to get within 14 point in the fourth quarter.
"We fought all the way through and played hard," Lakenheath's Marshall Dixon said. "I think we've improved enough that I'm excited to see what we do at euros."
dennis.christopher@stripes.com Twitter: @chrisbdennis