Naples watches college wrestling titans collide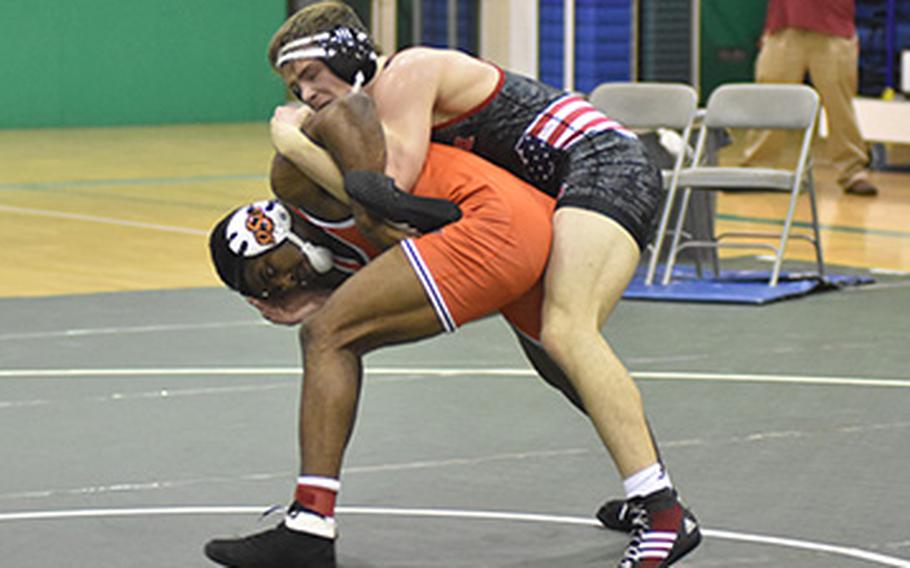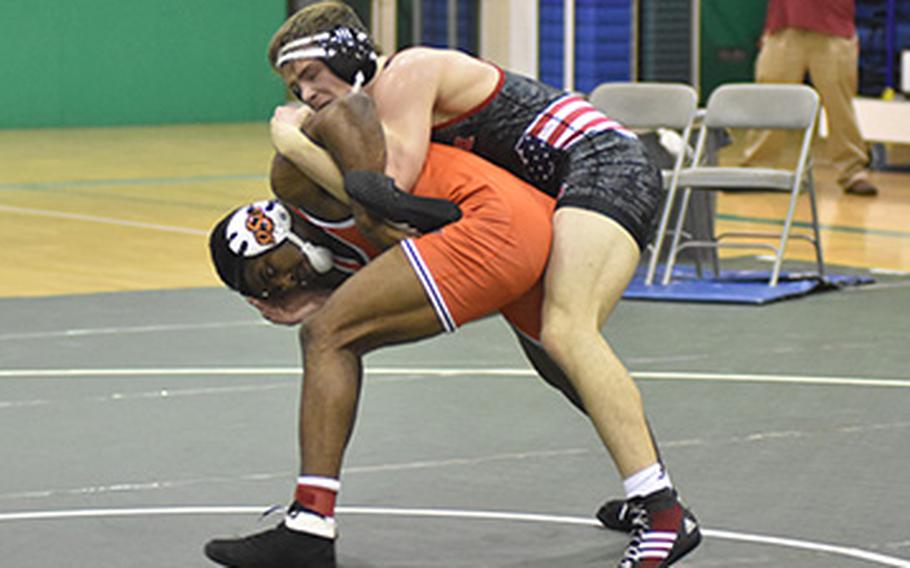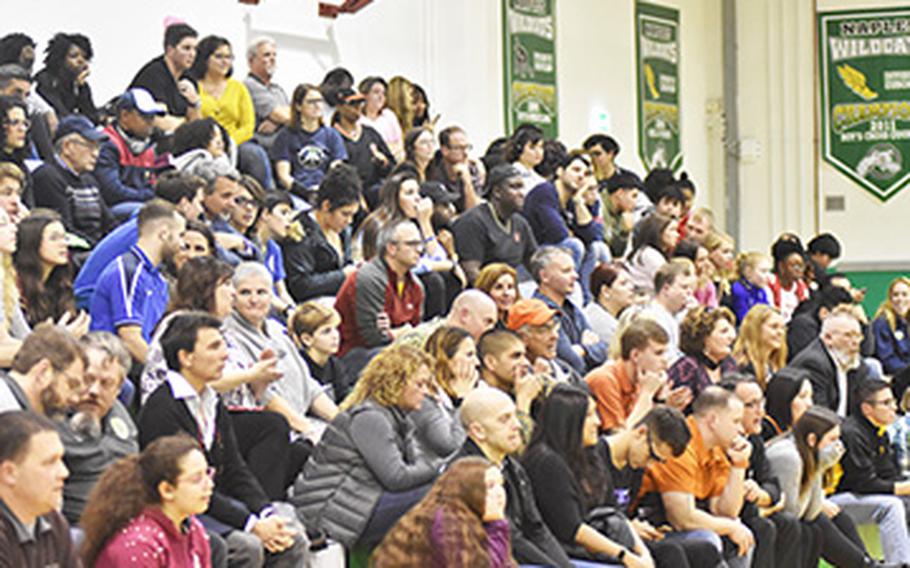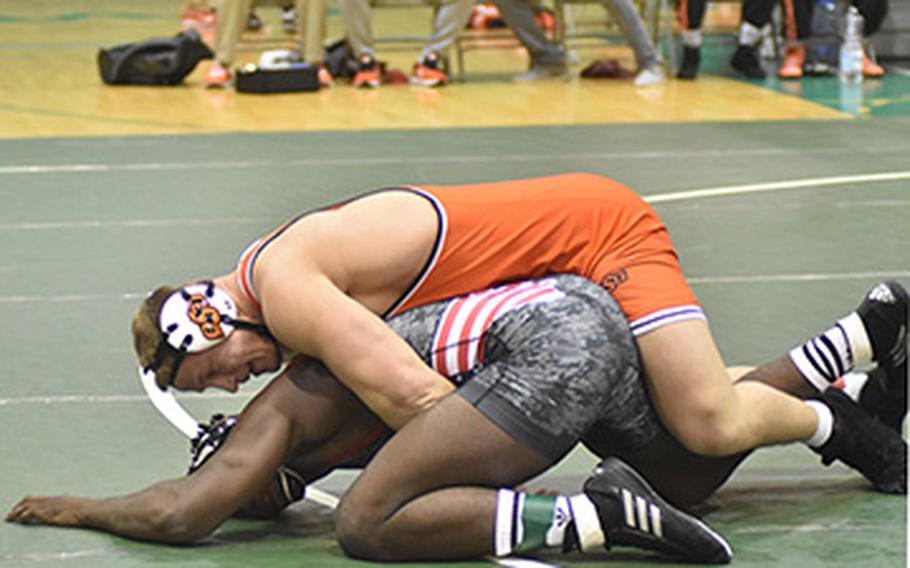 NAPLES, Italy – Two top-tier college wrestling teams grappled Friday night on the naval base in a tight, historic meet dubbed "Tussle for the Troops."
The third-ranked Oklahoma State Cowboys dueled the fifth-ranked North Carolina State Wolfpack an ocean away from their campuses in what is believed to be the first U.S. college wrestling meet ever held on foreign soil.
The Wolfpack's Pete Renda and Cowboy Keegan Moore made history as the first to wrestle in such a meet. Their razor-tight opening match also foreshadowed the entire meet as they remained deadlocked at 0-0 until the final seconds when Renda scored a takedown to win.
It was much the same for the two teams, which entered the final match with either team able to win the meet. Oklahoma State's Jacobe Smith beat N.C. State's Daniel Bullard for a 19-16 Cowboys victory.
"I just felt like we had a lot of things slip through our hands," said Cowboys head coach John Smith. "I felt we were in pretty good control, and they came back with one-two punches. It feels a lot better that we won."
For those who came to watch top-level college wrestling at the base high-school gym, the close finish was a bonus.
"The two teams were so evenly matched," said Marine Col. Ricardo Miagany, who's assigned to Naval Forces Europe and Africa. "We are overseas. You don't have access to collegiate sports like you do in the U.S. I think it makes military families feel very supported."
Miagany said the event gave his son, Zane, a high school wrestler, and others a chance to see the sport at a high level. He applauded those who organized the meet in Italy, saying "that's not easy to do."
Frankie Popolizio, brother of Wolfpack head coach Pat Popolizio, worked with Italian Olympian Michele Liuzzi to organize the meet. Liuzzi has visited Popolizio's high-school wrestling club in upstate New York.
The brothers' desire to hold a college wrestling meet in Italy has a personal side. Their parents are from Campania, the region where Naples is located.
Pat Popolizio and Smith also have some personal history. Popolizio wrestled for the Cowboys several years under Smith. The two have competed three times as coaches, with Cowboys leading the matchups 2-1.
"He's been a huge mentor," Pat Popolizio said. "The development he has with his athletes. It's hard to mirror him."
Popolizio said he hopes breaking ground on overseas venues will encourage college programs to think creatively about how to promote the sport.
Three Wolfpack wrestlers – Malik McDonald, Tariq Wilson and Kevin Jack -- have family members who serve in the military. One Wolfpack wrestler, Nicky Hall, who didn't attend the meet, plans to join the Marines after graduation.
"I've never been on a base before," said Jack, whose brother recently enlisted in the Navy. "So it's interesting to see what he (brother) is going through. It's my first time out of the country as well."
McDonald's mother and brother retired from the Army and he still has an uncle in the Army. He is enjoying the chance to wrestle overseas, he said.
"I think it's cool seeing how other people live and being exposed to a different culture and environment," McDonald said.
Twitter: @wylandstripes