Naples nearly shuts out Vicenza in season opener
by
Scott Wyland
September 7, 2019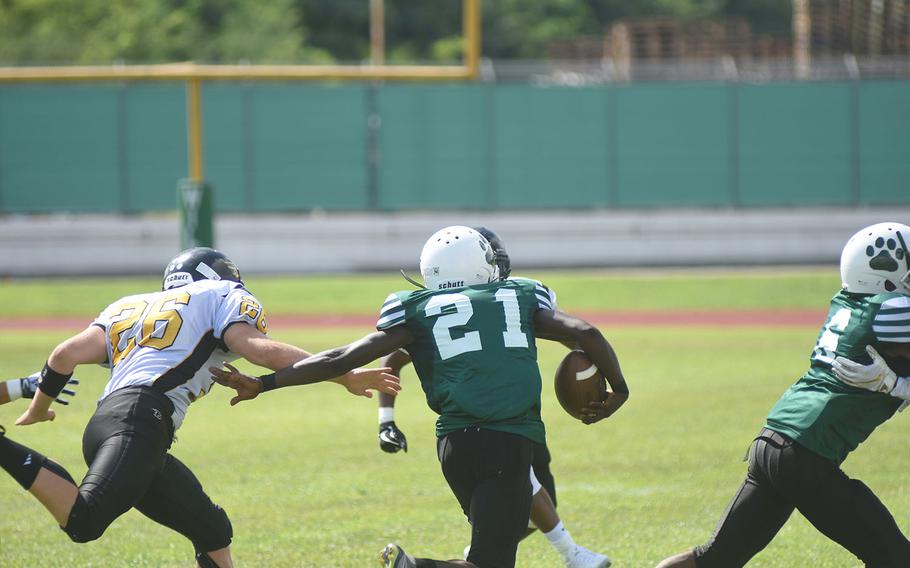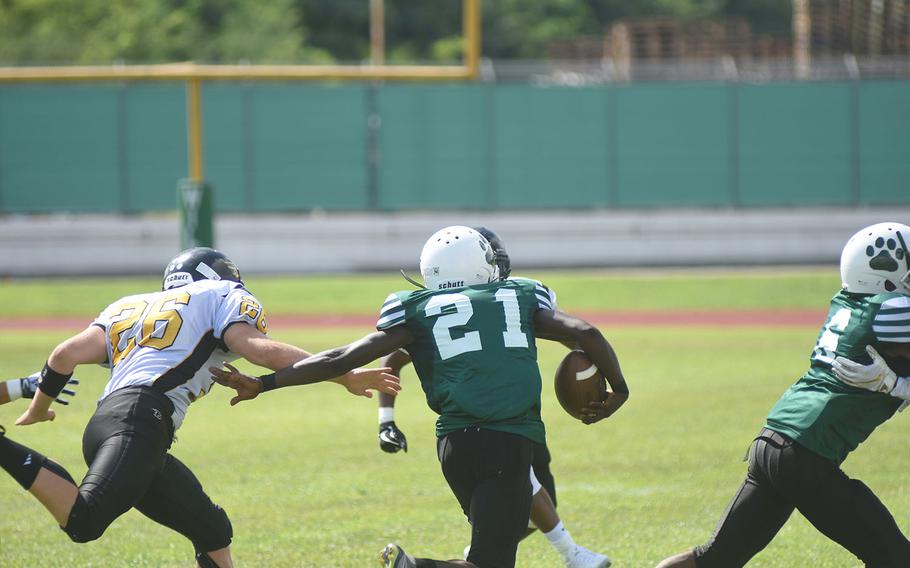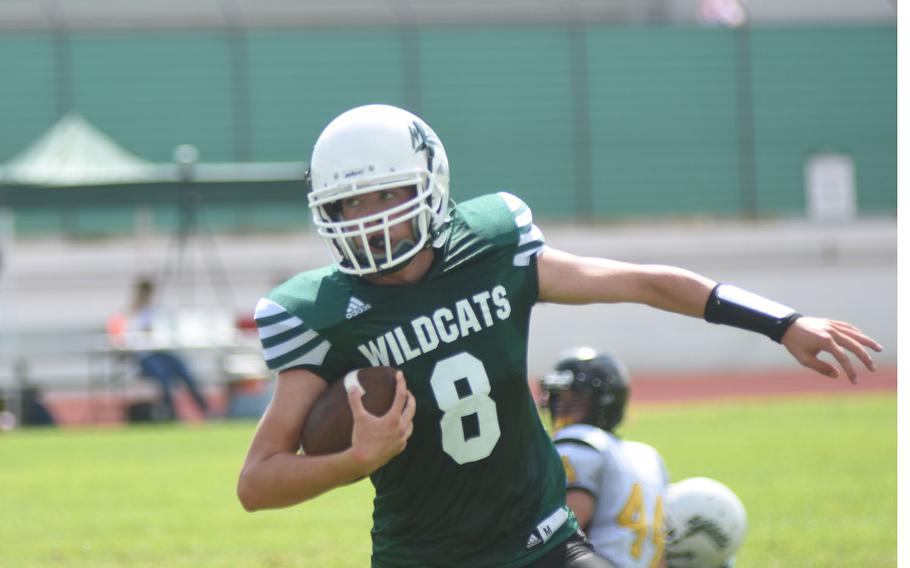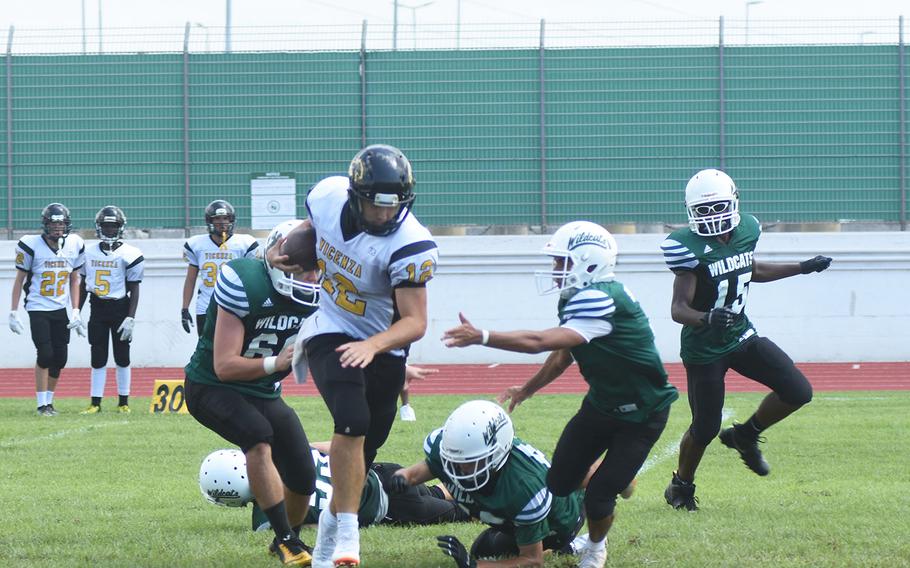 NAPLES, Italy – The Naples Wildcats opened their season with a resounding win over the Vicenza Cougars on Saturday, showcasing a solid defense and running game.
The Wildcats never gave up the lead in their 26–6 victory and punctuated it with a kickoff-return touchdown in the game's final seconds.
The Cougars struggled with their offense the entire game, often turning the ball over just as a drive was gaining momentum. Cougars quarterback Lucas Ridgely threw five interceptions.
Wildcats coach Jim Davis partly credited his team's defensive pressure on Ridgely and opposing receivers for the interceptions. Ridgely also made errant passes because he felt compelled to take more risks when the Cougars fell behind, Davis said.
"They put the ball in the air more than they wanted to," Davis said.
Wildcats senior Kellan Clark made three of the interceptions and sophomore Keith Rascoe pulled down two.
The Wildcats went mostly with a running game. Quarterback Corbin Gustafsen only threw about a dozen passes but showed himself formidable when he ran the ball - racking up 71 yards.
"He's not fast, but he's elusive," Davis said of Gustafsen. Other strong contributors were Wildcats junior Tigus Hunter, who ran for 88 yards and senior J.J. Krieger, who ran for 68 yards.
The Cougars were still scoreless in the final minute.
During a lengthy possession in the red zone, Vicenza made it to the goal line with less than 30 seconds left and its timeouts expended. Ben Culpepper then pushed the ball through a scrum and into the end zone.
After failing a two-point conversion, the Cougars kicked the ball in what was expected to be a meaningless end-of-game play. But Wildcat freshman Chosen Lokombe ran the return for a touchdown.
Wyland.scott@stripes.com Twitter: @wylandstripes