Europe DI girls soccer
Naples crashes Ramstein-Stuttgart title party
---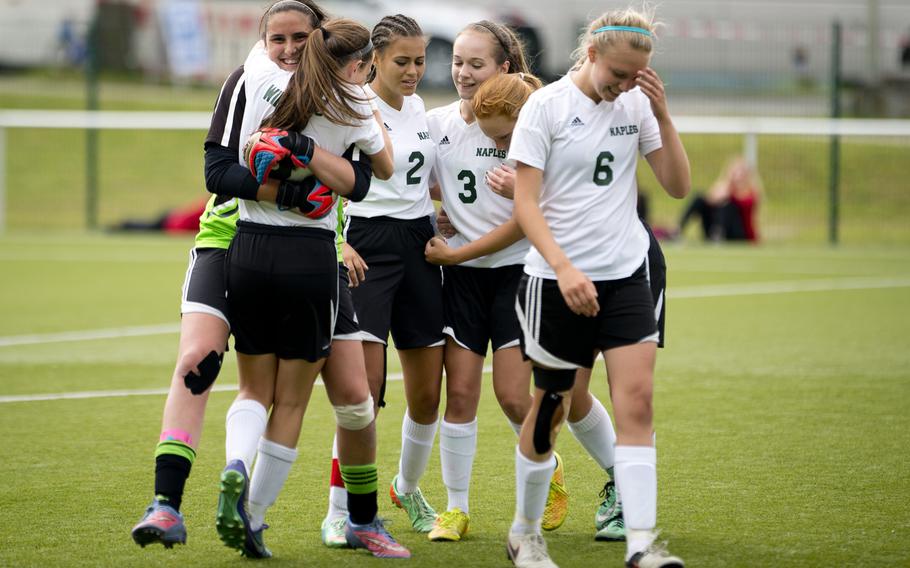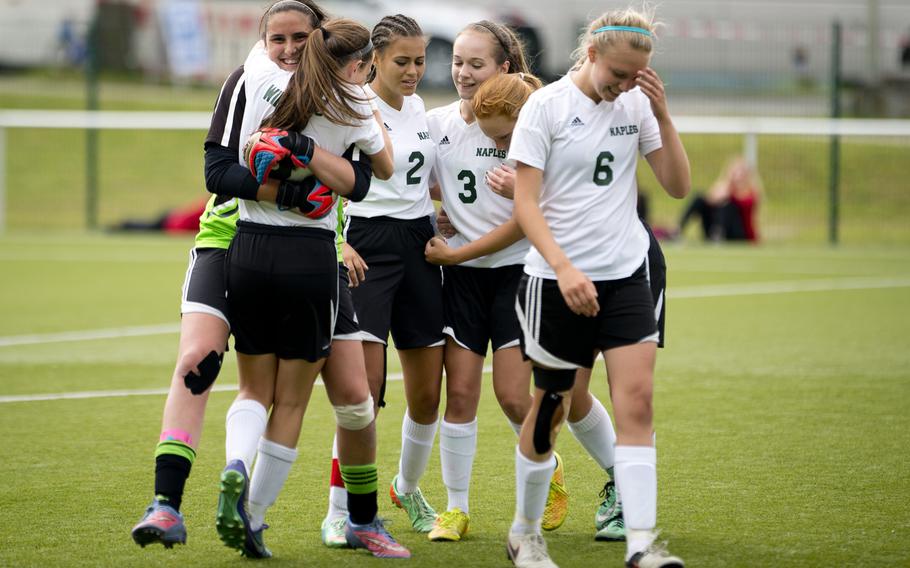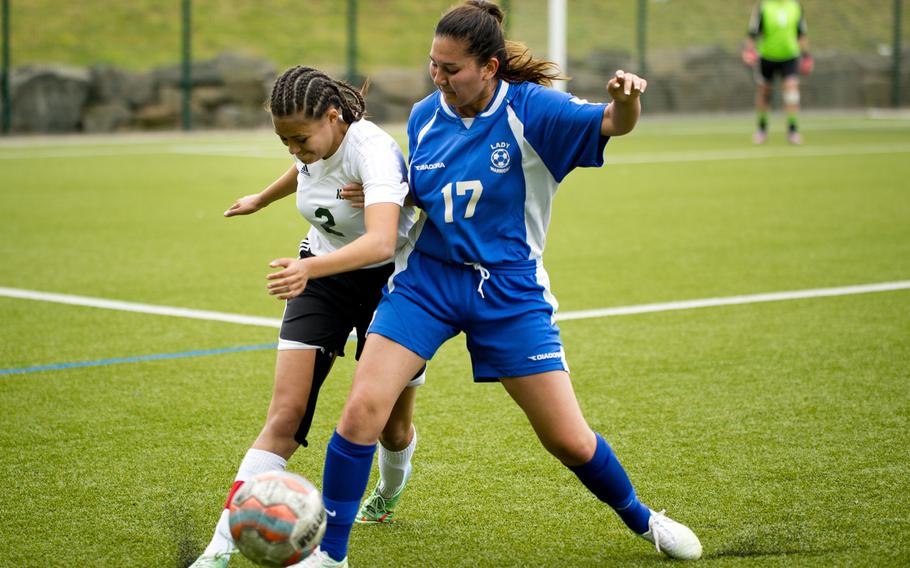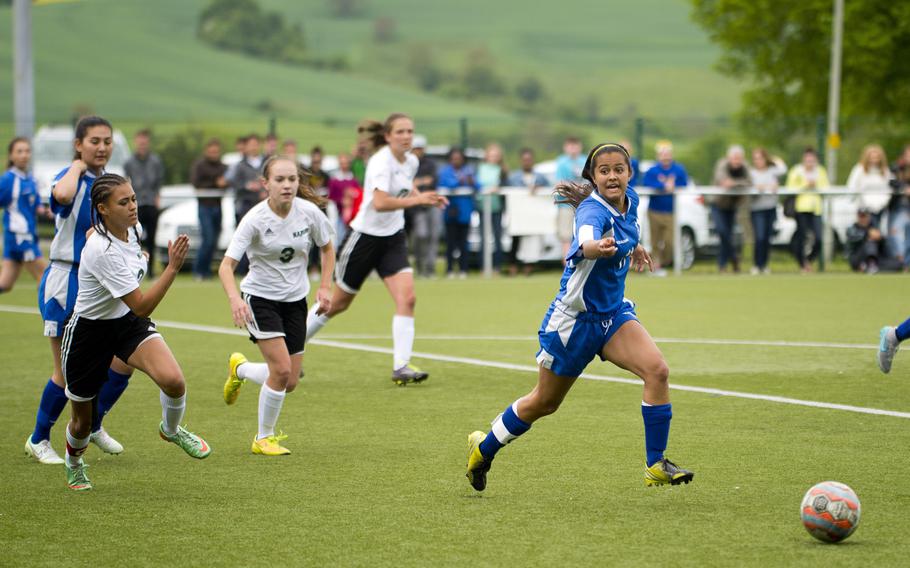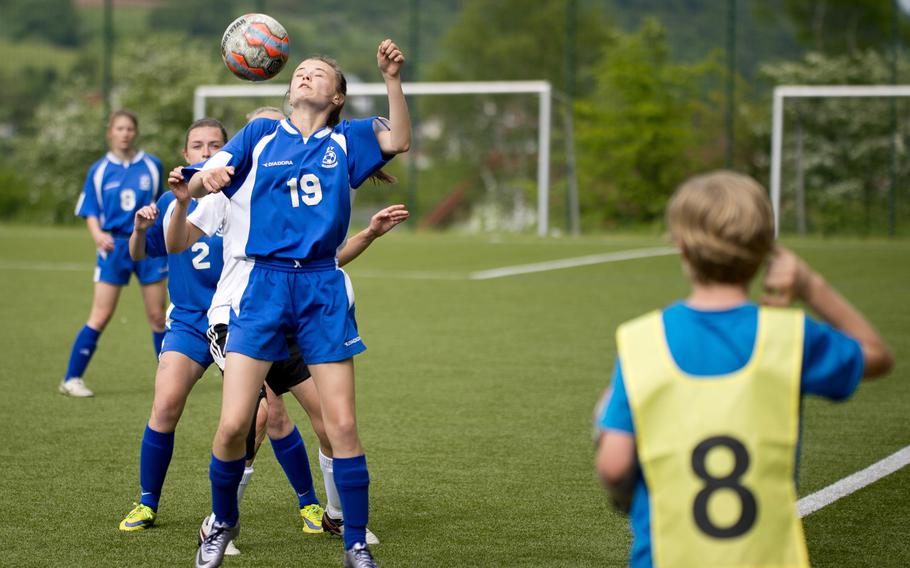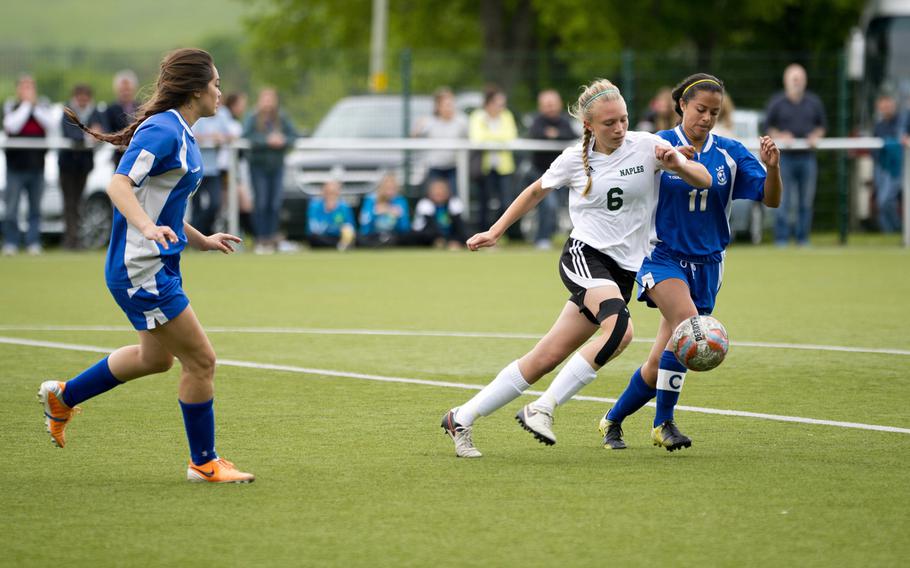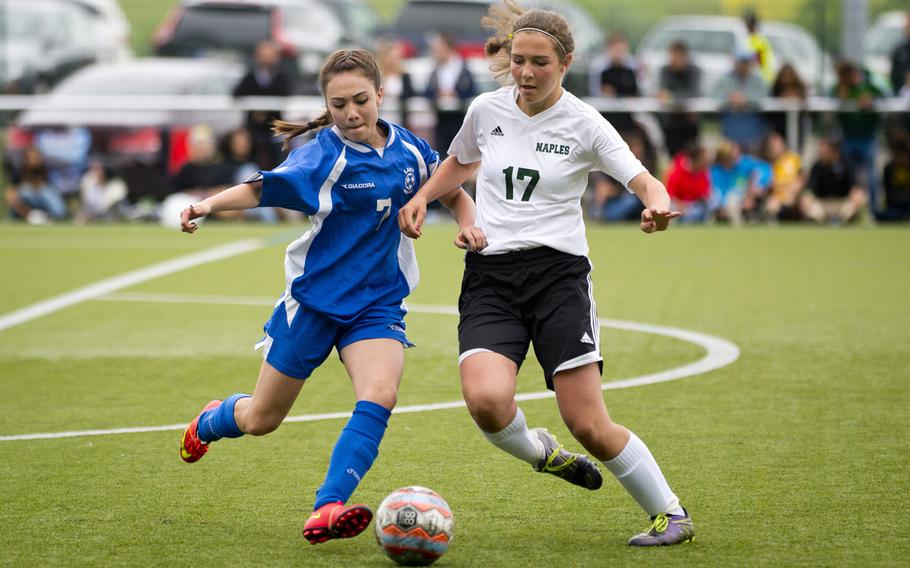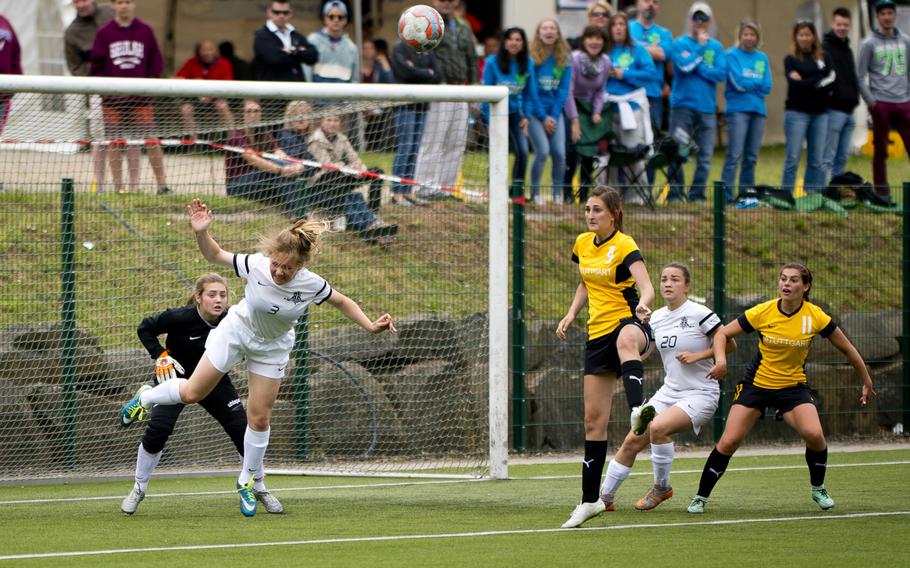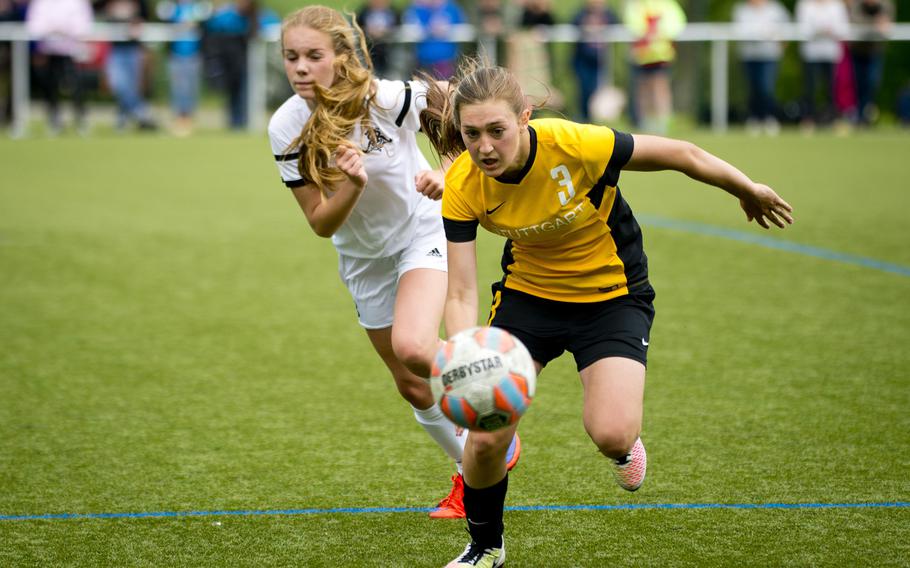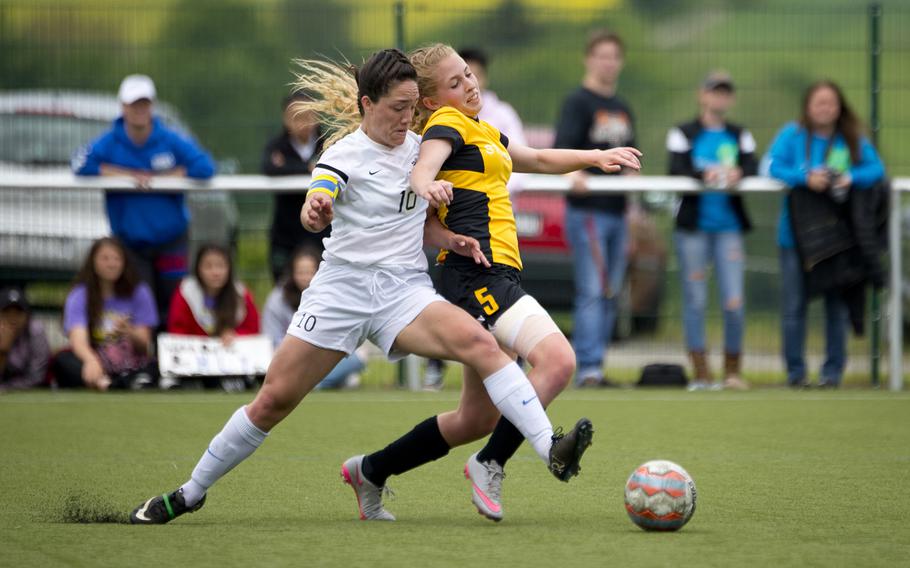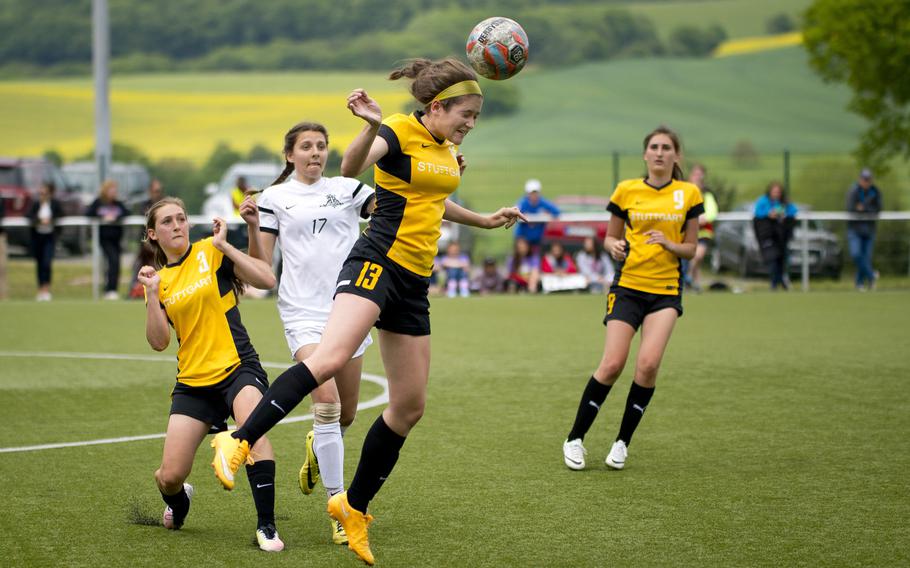 REICHENBACH-STEEGEN, Germany – The defending champion Stuttgart Panthers outlasted the archrival Ramstein Royals in overtime on Friday to advance to the 2016 DODEA-Europe Division I girls soccer championship match. They'll face the Naples Wildcats, who beat Wiesbaden in the later semifinal, in an unprecedented title-game matchup Saturday at Kaiserslautern.
Stuttgart 4, Ramstein 2: DODEA-Europe's premier soccer rivalry produced another classic.
Panthers junior Lexi Mclellan scored a pair of goals in the first 10-minute overtime session to finally put away a Royals team that had fought back from a 2-0 deficit to force the extra time.
Even after blowing what seemed to be a sufficient lead, the Panthers were able to enter overtime with their swagger intact.
"We've got to pull through," Mclellan recalled of her team's huddle after regulation. "We're better than this team."
That was particularly true in the first half. The Panthers' decisive early advantage threatened to turn the game into a lopsided anomaly in a rivalry defined by one-goal games and ties, such as the 2-2 tie the teams played to early this spring.
Instead, the game tightened. The Royals rebounded with a pair of second-half. Elizabeth Noel scored off a chaotic corner kick and Ebony Madrid fired in the equalizer in the waning minutes of regulation.
But the two overtime goals by Mclellan proved far too much for the Royals to counter. First she "juked" the Ramstein keeper and put a ball past her "far left, high net." The second came on a sharp header off a corner kick by Kat Farrar, too late in the 10-minute overtime to allow any hope of a second Ramstein comeback.
The longstanding twin pillars of DODEA-Europe girls soccer, the Royals and Panthers typically meet in the European championship game, where they've alternated titles for the past half-decade. Stuttgart won last year's title game 2-1 in overtime.
With so much history between them, the fact that this year's edition arrived a day earlier than usual didn't matter to either side.
"We've been ready for this game the whole season," Mclellan said. "It didn't change any preparation at all."
Ramstein coach Ricardo Buitrago went a step further.
"Our preparation started during tryouts. We know that they have an excellent program," Buitrago said while noting the "immense heart" of his Royals squad. "When we met them in the regular season I realized that they had an amazing team."
The Panthers proved it on Friday.
"We were nervous but we were really confident that we could pull through," Mclellan said. "This is what we've been working for."
Naples 2, Wiesbaden 1: The Wildcats added another achievement to their already storied history by finally breaking the Ramstein-Stuttgart hold on the title game.
That effort originated on Thursday, when Naples edged Ramstein 2-1 in pool play. That outcome gave Naples the top seed from its pool while dropping the Royals to the second seed, where they matched up with defending champion Stuttgart. That semifinal arrangement guaranteed a fresh title-game participant.
On Friday, the Wildcats made sure that participant was them.
"I think it's an exceptional opportunity," Wildcats coach Rebecca Lucy said.
Freshman Micayla Feltner scored both Wildcat goals, including a go-ahead score midway through the second half, and the Naples defense held the Warriors scoreless after Camryn Hickson put Wiesbaden up with a goal in the 18th minute.
The win elevates Naples, a former Division II dynasty, even higher up the ranks of the DODEA-Europe elite. The Wildcats reached the semifinal round last year, their first in Division I after a major divisional realignment. This year, they've taken another step.
"These young women on this team are exceptional," Lucy said. "They brought it all together."
Twitter: @broomestripes
---
---
---
---