Montgomery runs wild as Sentinels cruise past Tigers
---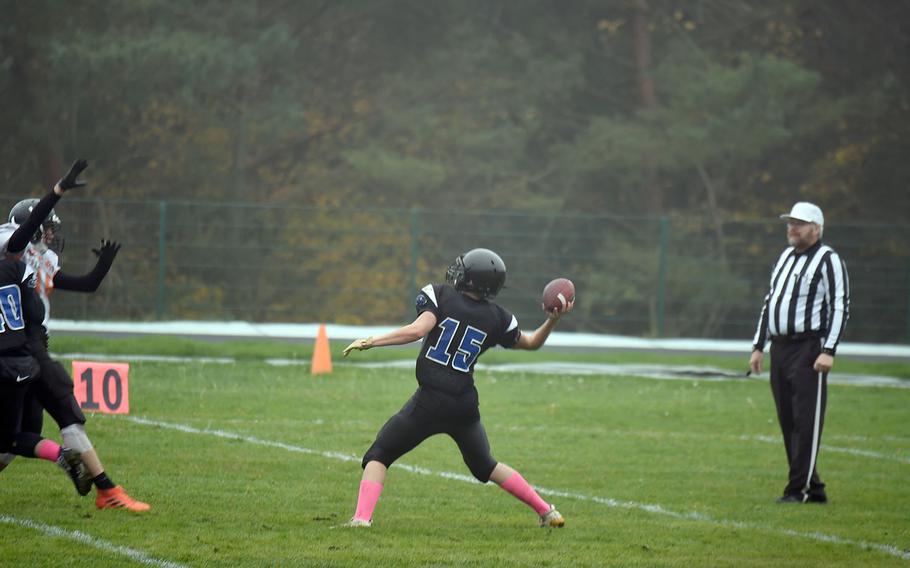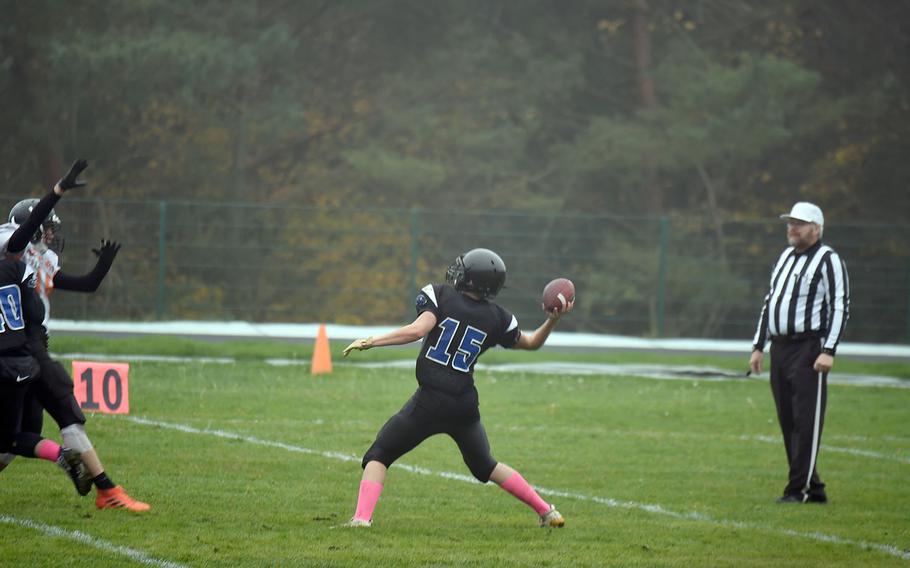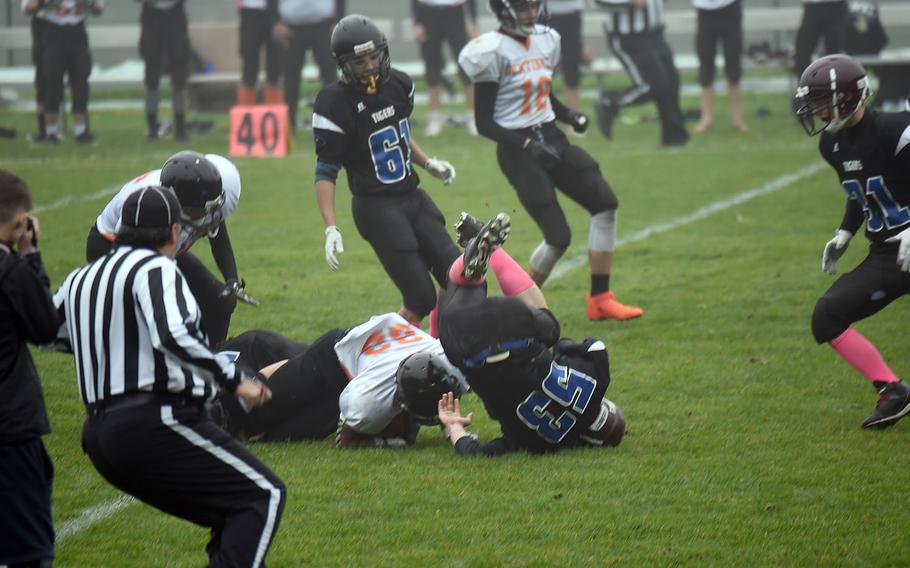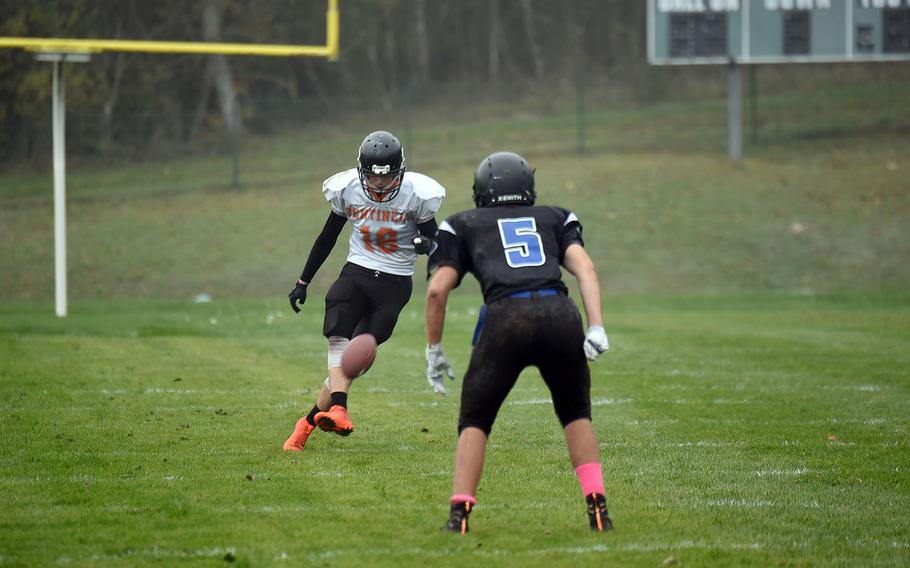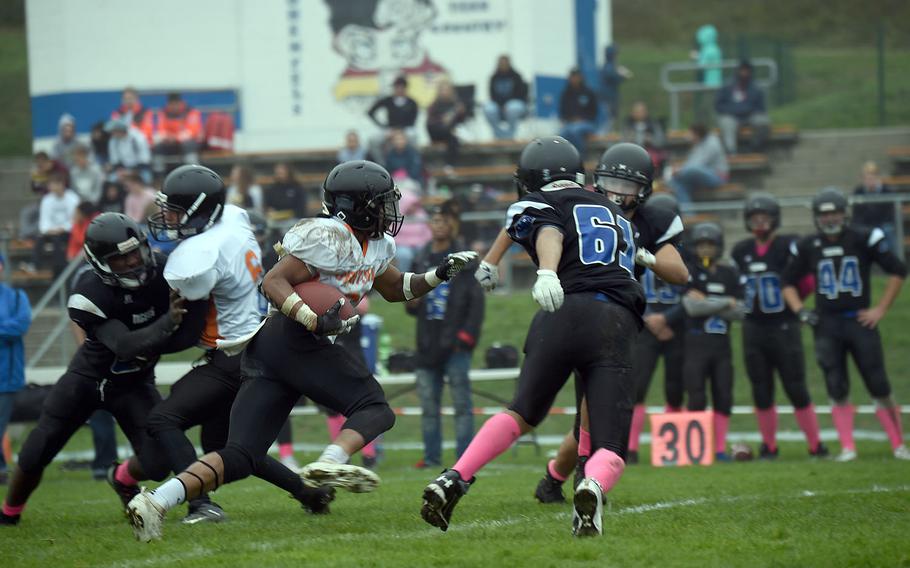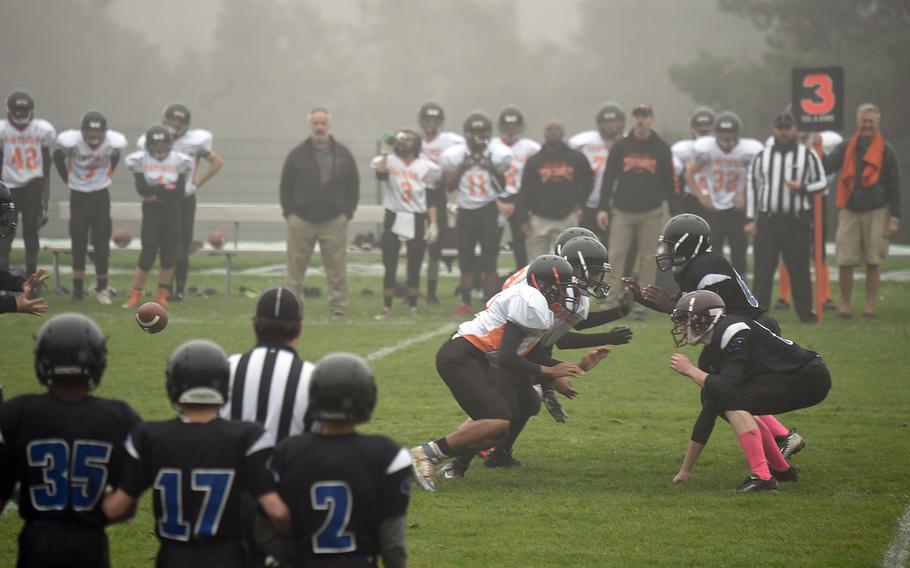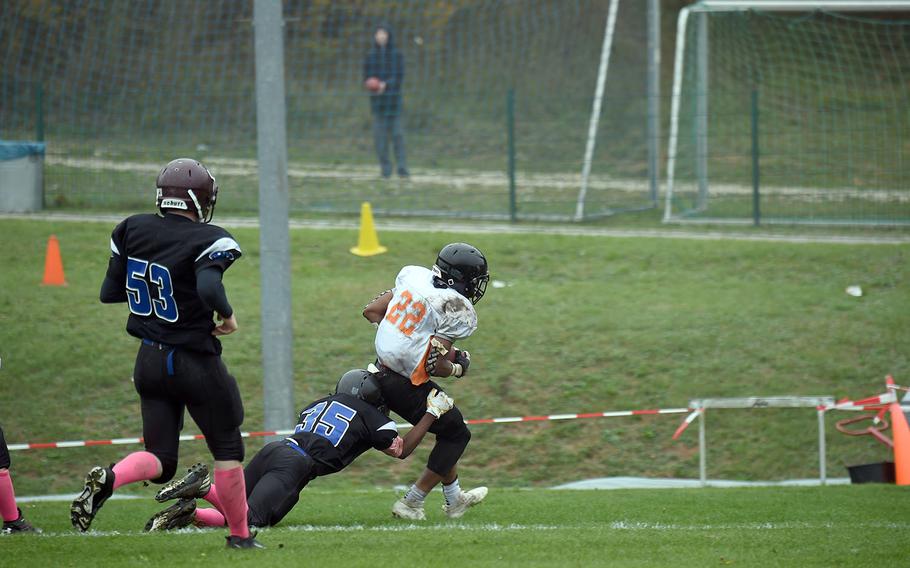 HOHENFELS, Germany – Deon Montgomery scored five touchdowns Saturday, leading the unbeaten Spangdahlem Sentinels to a 59-6 victory against the Hohenfels Tigers.
The team captain led not only by example, but inspirationally as well. "I create a chant and huddle with them (the team), break it down, get the chant going and tell them what we need to do to win," Montgomery said. "It is up to me to keep the motivation high and not let the team get down."
The victory wrapped up a 6-0 regular season for Spangdahlem in its first year playing six-man football. The Sentinels had already secured a spot in the season-ending championship game on Nov. 2. But they showed no letup against the Tigers (3-3), whose chances to make the championship took a big hit.
"When we come into the game, that is it," Spangdahlem coach Mike Laue said. "We do not look forward, we are focused on that game – that is it."
The Sentinels' strategy was simple, yet effective: give the ball to Montgomery and let him run with it. At several points during the game, it took gang tackles from multiple players to prevent Montgomery from sprinting into the end zone.
"We cannot let up on the opponent, we need to maintain that momentum and not let our guard down," Montgomery said. "Coaches tell us every game it is important so we can continue to the next game."
Hohenfels didn't score until the second half when tailback Jayquan Jefferson put them on the board with an impressive run. But it wasn't enough to make up the 40-point deficit.
Laue said the victory was not just because of Montgomery's abilities, but rather a team effort.
Communication is an important when it comes to football, Laue said, and his team's communication proved to be effective.
"We always play to be the best that we can be and [we] look to get better every game," Laue said. "Our intention is to improve – get better than we were than the day before."
Montgomery and his teammates head into the championship game with plenty of confidence.
He said the Sentinels plan to "bring the heat" and "not just win … destroy."
---
---
---
---