DODDS-Europe marksmanship finals
Miller edges Ehmann as Patch rolls to title
---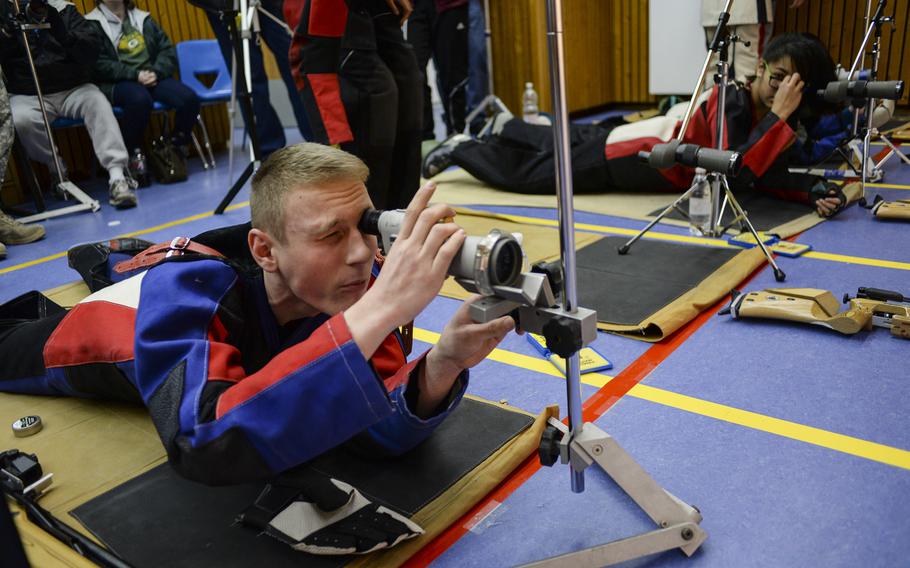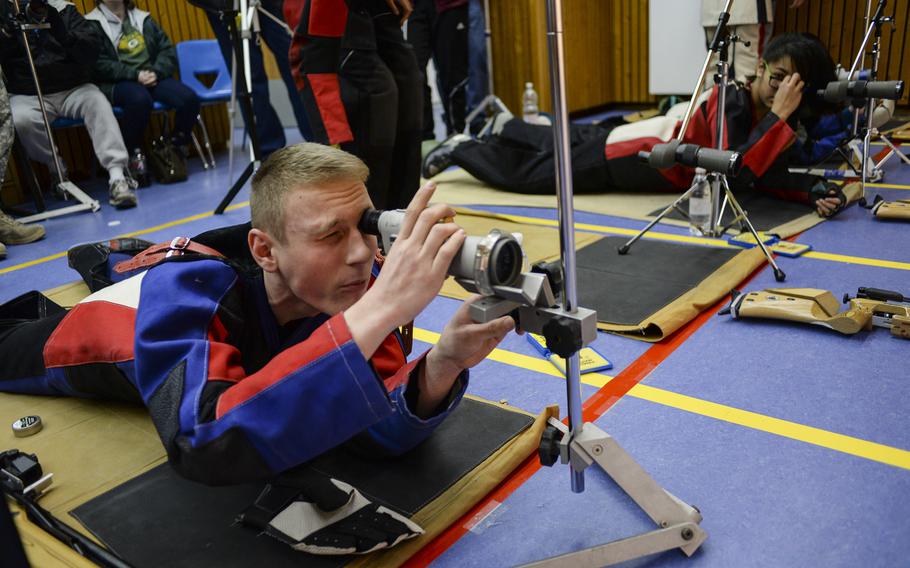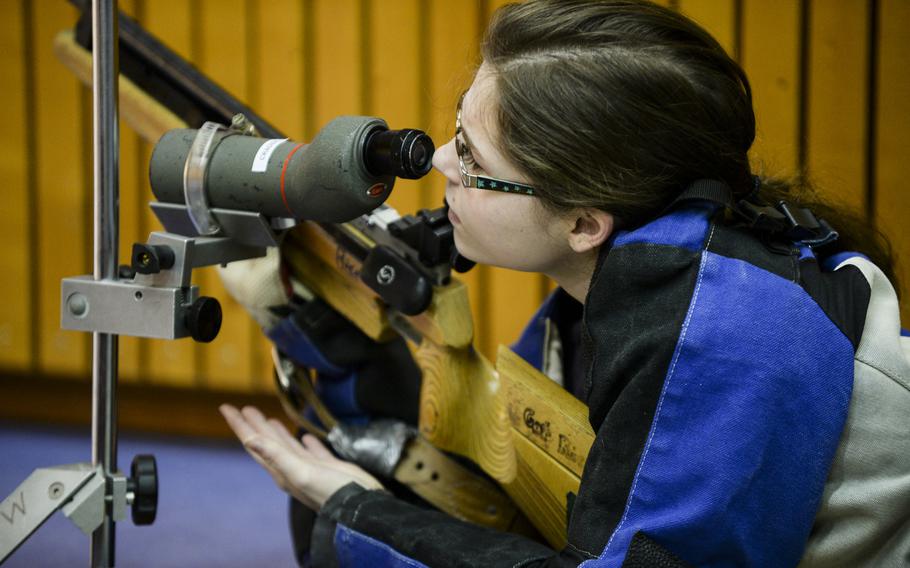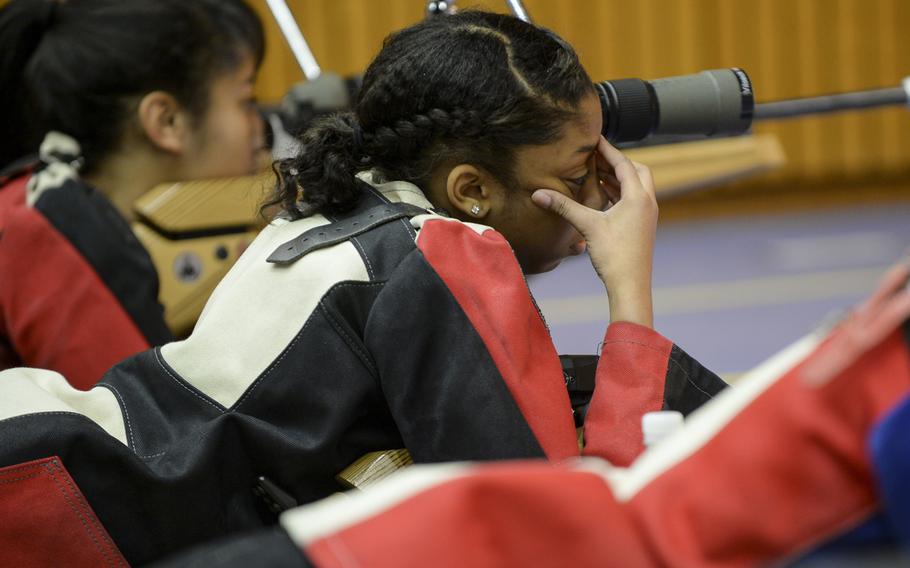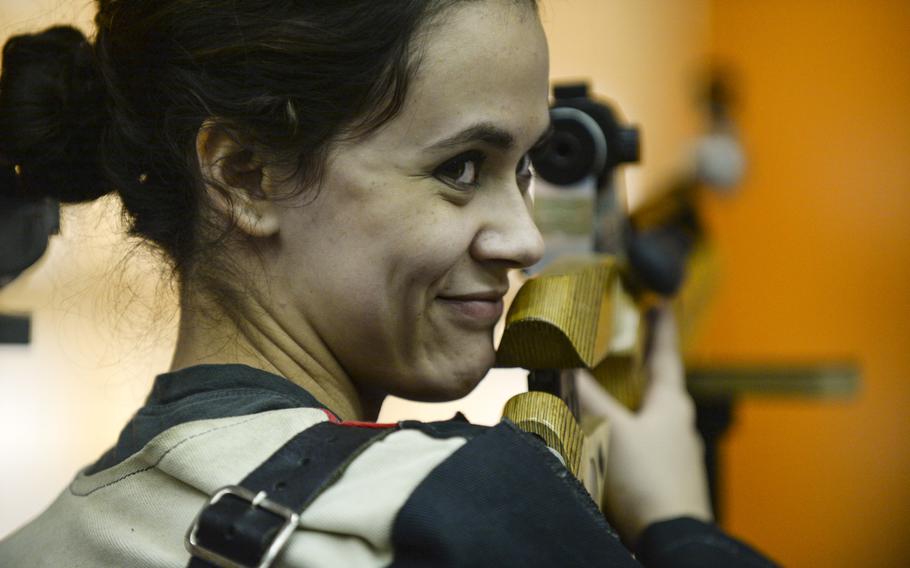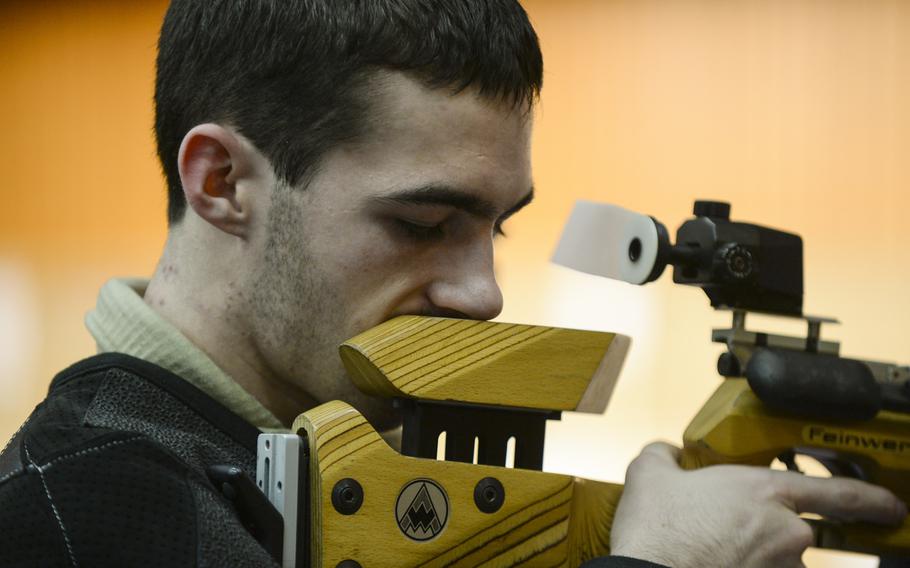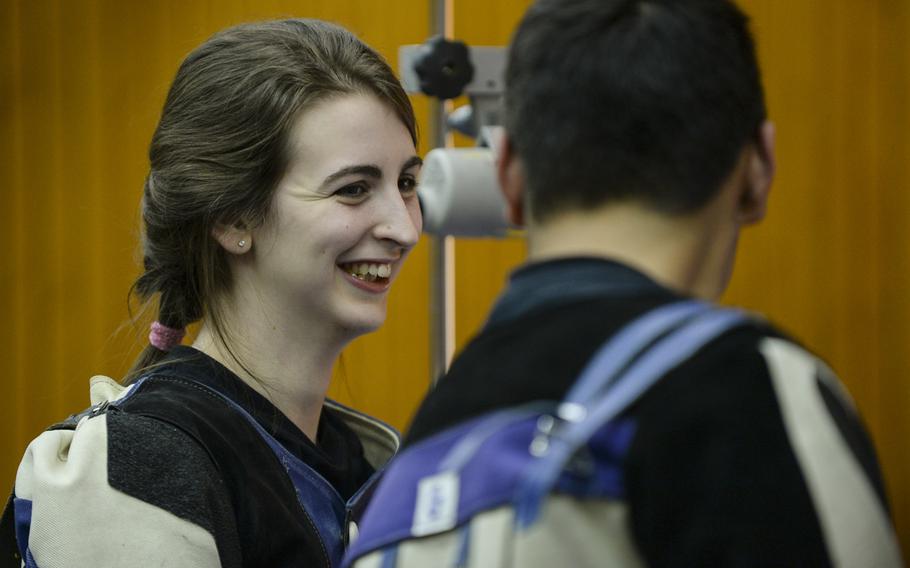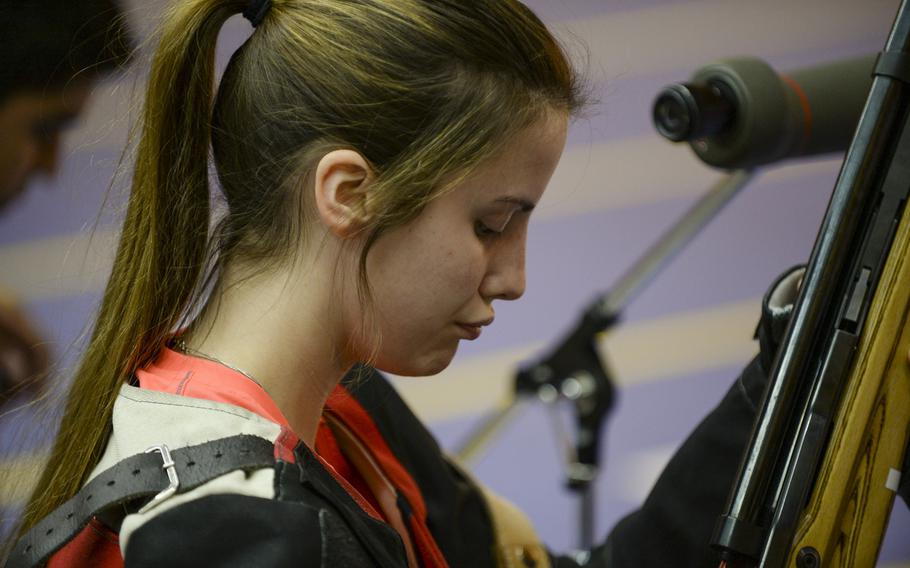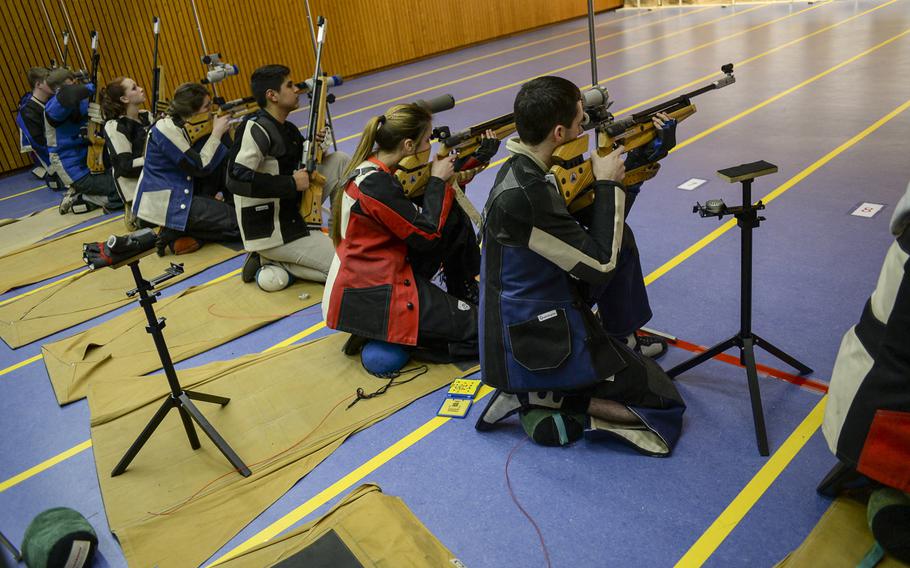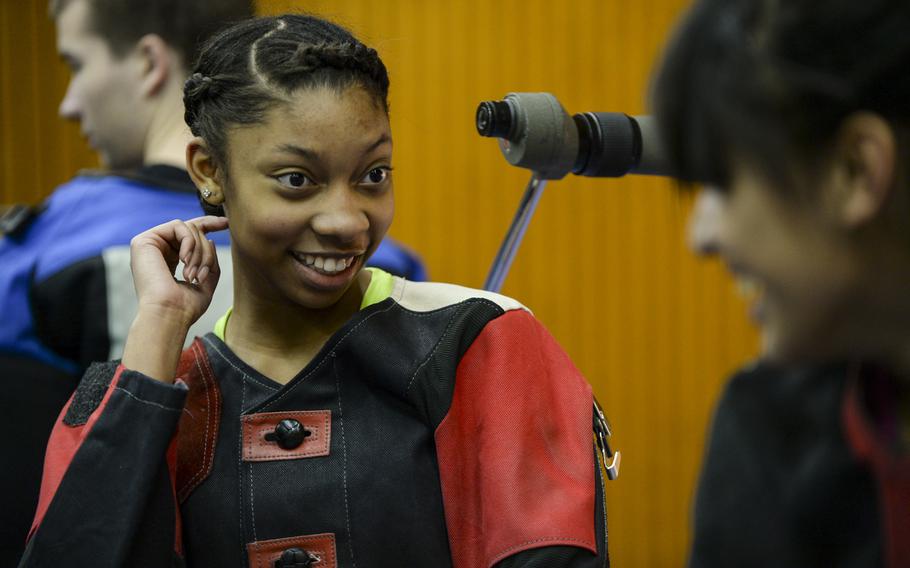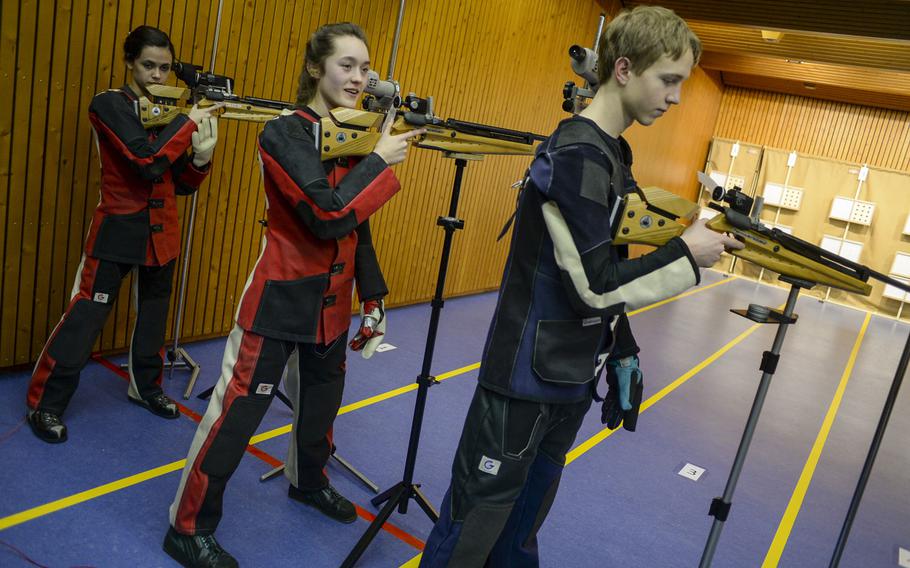 WIESBADEN, Germany — The Patch Panthers' marksmanship team ended its unbroken season Saturday by taking top honors at the 2014 DODDS-Europe Marksmanship Championship.
Patch, the Vilseck Falcons, and the Ansbach Cougars rounded out the top three teams with 1,413, 1,386 and 1,364 points, respectively.
Panthers junior Caelyn Miller was honored as the European marksmanship individual champion, edging classmate Maggie Ehmann, 288-286.
Saturday marked the third time that Miller had scored 288 this season. Competitors can total up to 100 points each in three disciplines: standing, kneeling and prone.
Although this was only her second year of competitive shooting, she and Ehmann each turned in the season's top score of 290 on Dec. 7 – the first day of competition. That held up all season.
"I was really surprised. I tied with my best friend…so that was cool," Miller said.
Panthers enjoyed a fairy tale season, beginning with their first match by totaling 1,425 points and scoring more than 1,400 in every match but one. Patch individual shooters posted eight of the 10 top scores during the regular season. Miller and Ehmann each posted three of those scores.
Growing and mentoring the team is important to Panthers' coach Raul Pinon.
"Grades are always number one — in close second is the "commitment to the team," said Pinon, whose win marked his third with the team. "You don't know what kind of impact you would've had on the team if you don't commit."
Despite the second-place finish, there was plenty for the Ehmann family to celebrate.
"It's about teamwork and knowing how to win and how to lose," said Ehmann's mother Amy, a planner at Stuttgart's U.S. Africa Command. "It's a life skill you need to have…it's being part of a team."
According to Ehmann, her daughter "is learning a lot" about the highs and lows that come with a sport such as marksmanship and shooting a precision Feinwerkbau .177-caliber marksman's rifle.
Taking third and fourth were Patch's Ben Ferguson, who scored 284, and Baumholder's Rachel Holliday with 283 — four points shy of her season best.
Hohenfels, Wiesbaden, and Baumholder rounded out the team scoring with 1,346, 1,283 and 1,249, respectively.
---
---
---
---