Mat mastership means maintaining motivation
by
Gregory Broome
January 18, 2020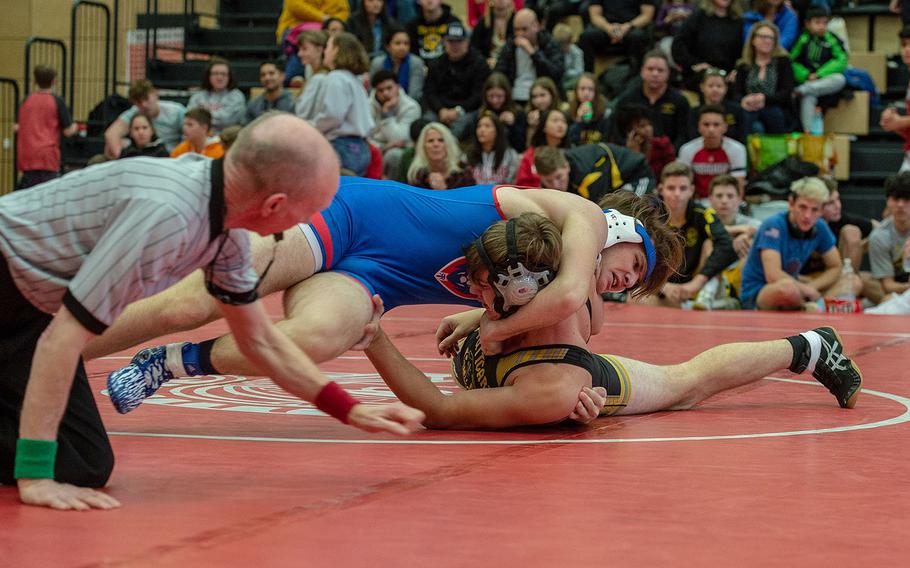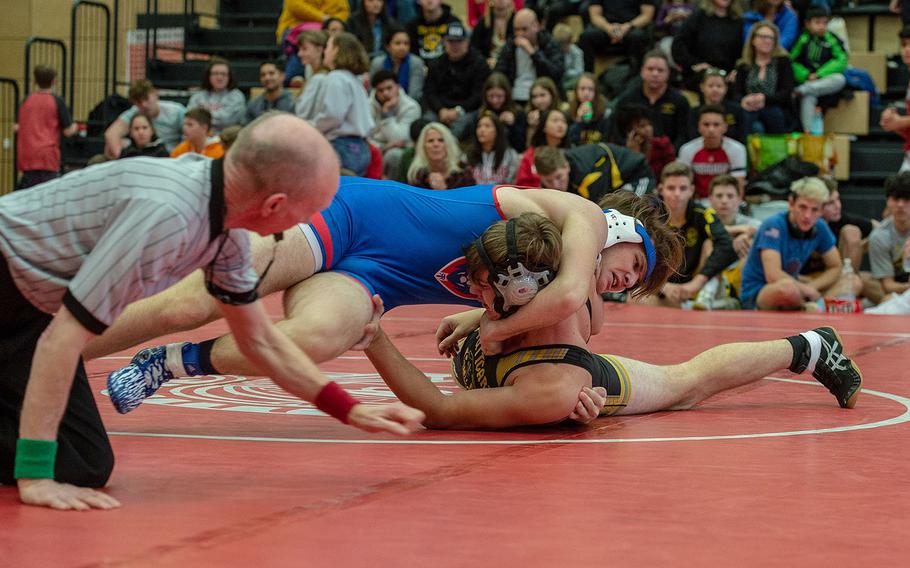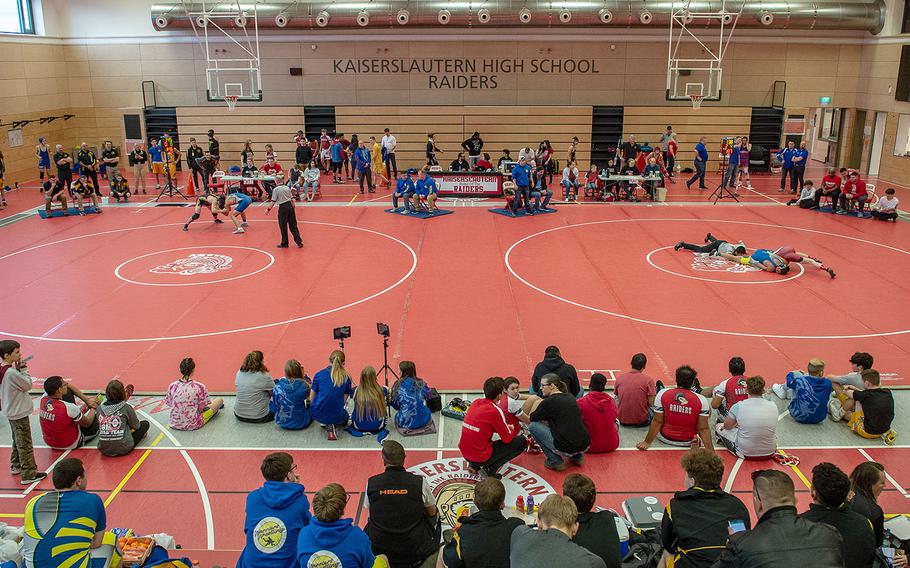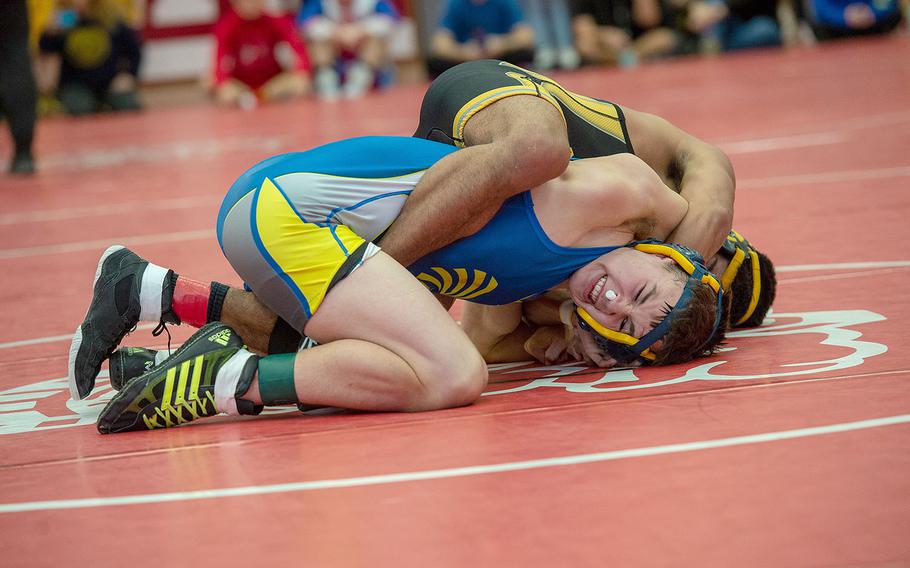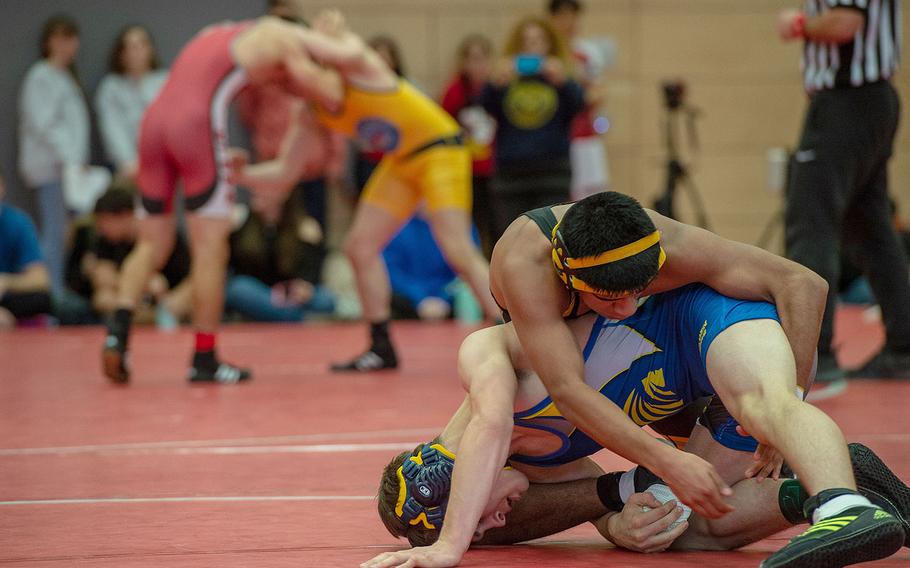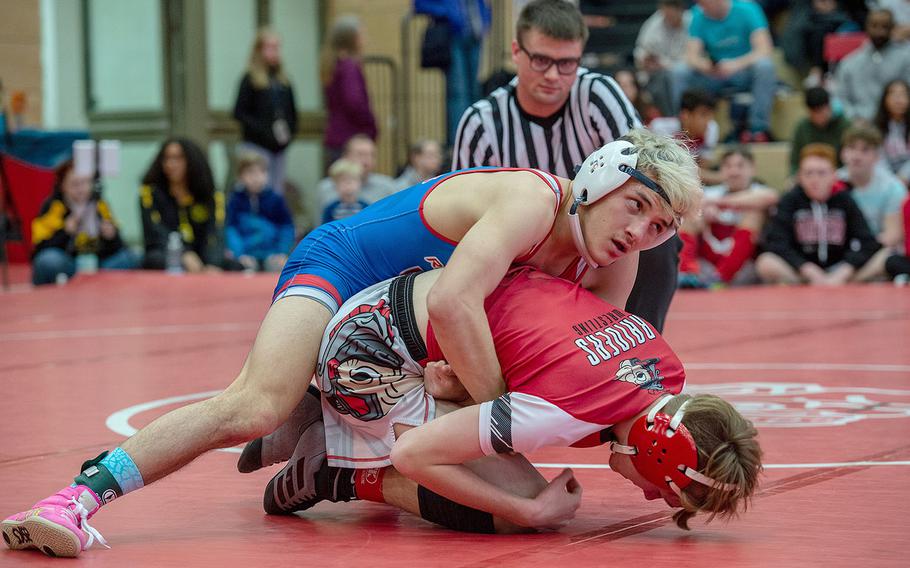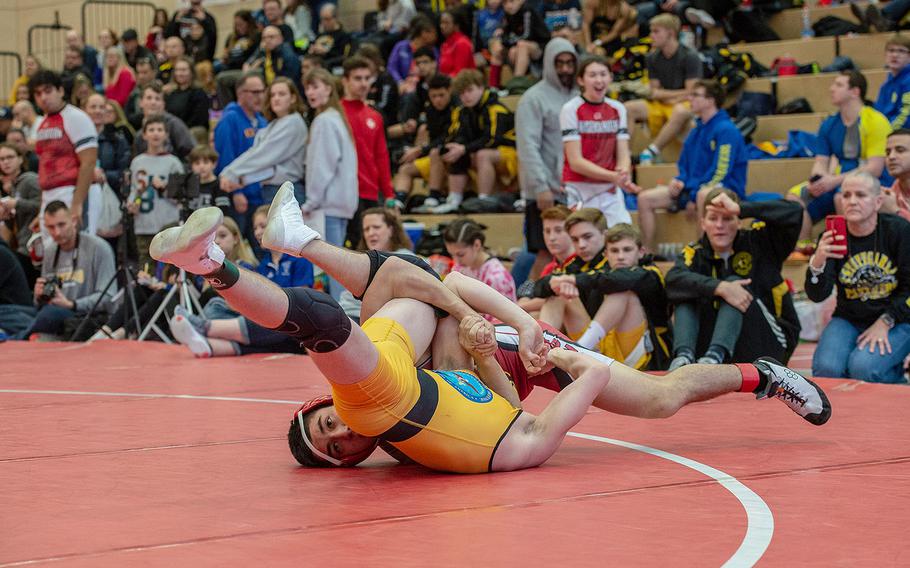 KAISERSLAUTERN, Germany -- Every season has peaks and valleys.
The 2019-20 DODEA-Europe wrestling season is definitely in a valley.
The teams involved in Saturday's meet at Kaiserslautern High School were beset by injuries, illnesses and a bracket structure that left a number of wrestlers sidelined hours into the proceedings. All that was compounded by the usual post-holiday January doldrums arriving at a point in the schedule where the excitement of a new season has long worn off and the heightened stakes of the February sectionals and European tournament remain several weeks in the future.
"This is definitely just the grind," Stuttgart's Jack Engelke said.
While a number of accomplished wrestlers missed the meet entirely, even some of those healthy and available on Saturday saw limited action. High-seeded wrestlers in some underpopulated brackets were awarded byes to the semifinal round, which sounds beneficial until factoring in the hours of inactivity those wrestlers experienced while the rest of the pairings played out.
DODEA-Europe athletic director Kathlene Clemmons, who was present at Saturday's meet, is aware of the concerns and expects to discuss the issue in detail with coaches early next week.
One possible solution involves simply switching six-wrestler brackets to a round-robin format, offering participants five matches rather than the two bouts wrestlers were reduced to on Saturday.
"I would definitely like some more work," Engelke said. "After a week of hard practice, working to make weight, and then wait all day just for two matches, it's a little disappointing."
Idle grapplers did their best to be of service to the team, using their downtime to carefully watch teammates' matches and offer their insight.
"Sometimes you see things they can't see on the mat," Ramstein senior Caleb Hill said. "So you try to help them."
Hill and the Royals have shared the mat with a lot of different teams this year, a schedule Hill said helps sharpen one's focus in these midseason meets without immediate postseason implications. Ramstein intruded on a southern meet in Vicenza on Jan. 11 and will host a number of northern DODEA-Europe programs next weekend to complement its usual set of German opponents.
"I think we're kind of lucky this year, we're seeing new kids every meet. We're not wrestling the same kids over and over. That's something that doesn't happen often in Europe," Hill said. "You're preparing because you don't know who you're wrestling yet."
Defending Division I dynasty Stuttgart again claimed victory in this subdued edition of its ongoing rivalry with Ramstein. The Panthers finished with 197 points to Ramstein's 190. Wiesbaden took third at 148 points, while host Kaiserslautern came in fourth with 105 points. Small programs Spangdahlem, Finland and Baumholder rounded out the seven-school meet.
broome.gregory@stripes.com Twitter: @broomestripes