D-II girls semifinals
Marymount will have to navigate Black Forest
by
Jennifer H. Svan
May 22, 2019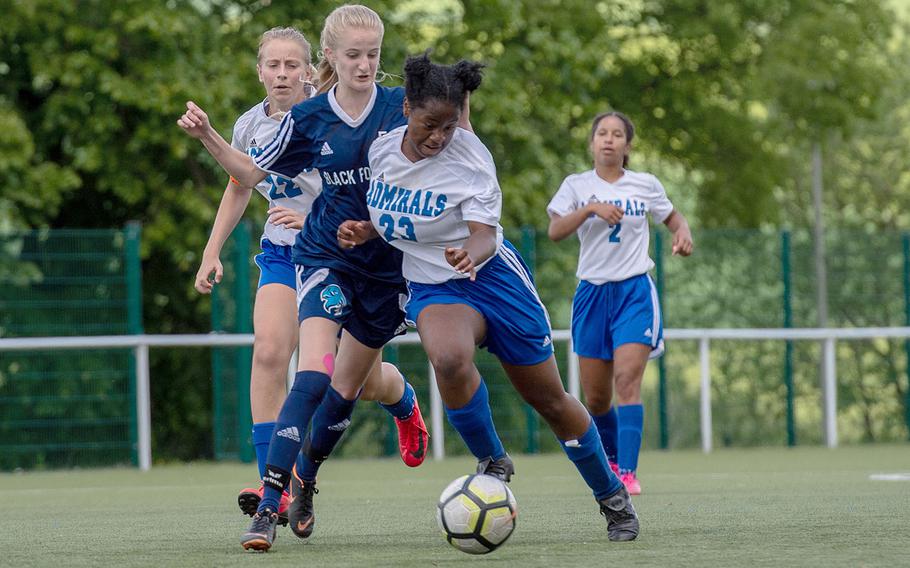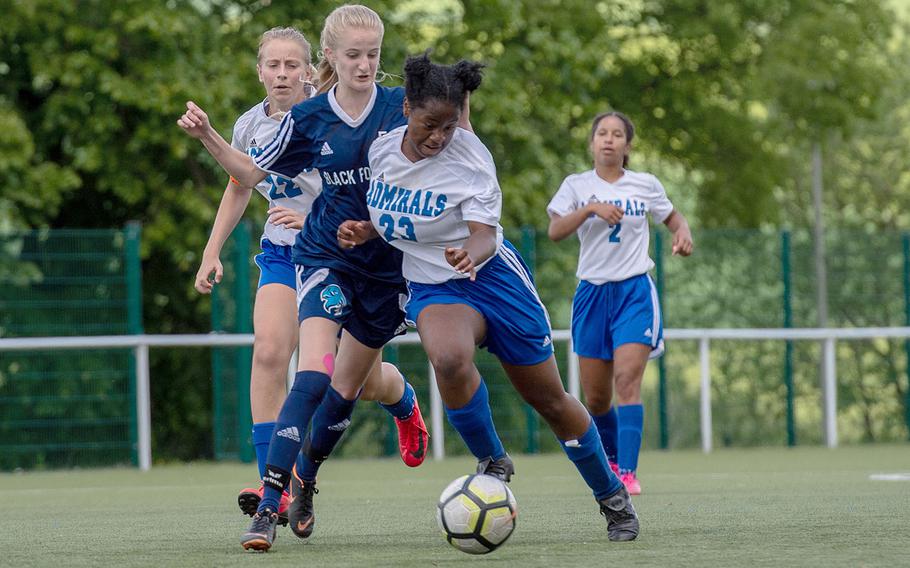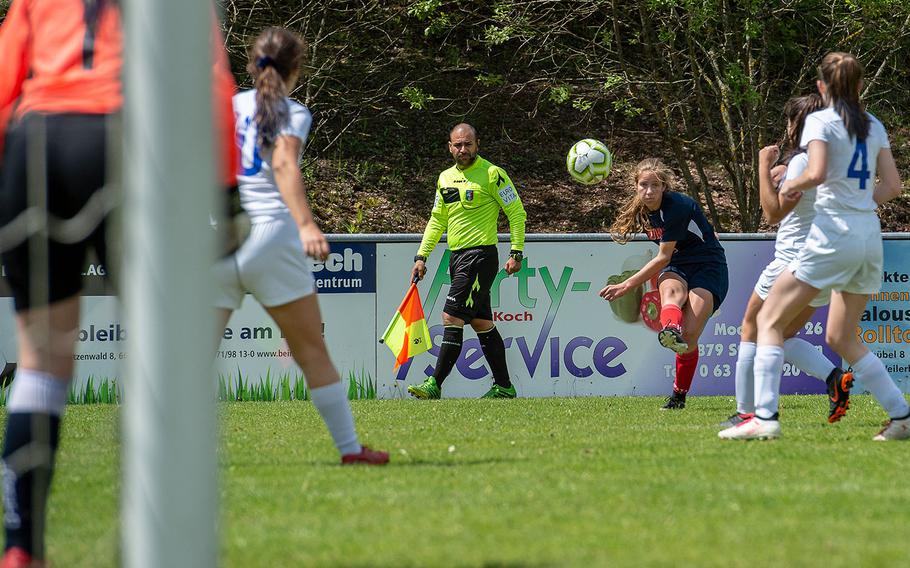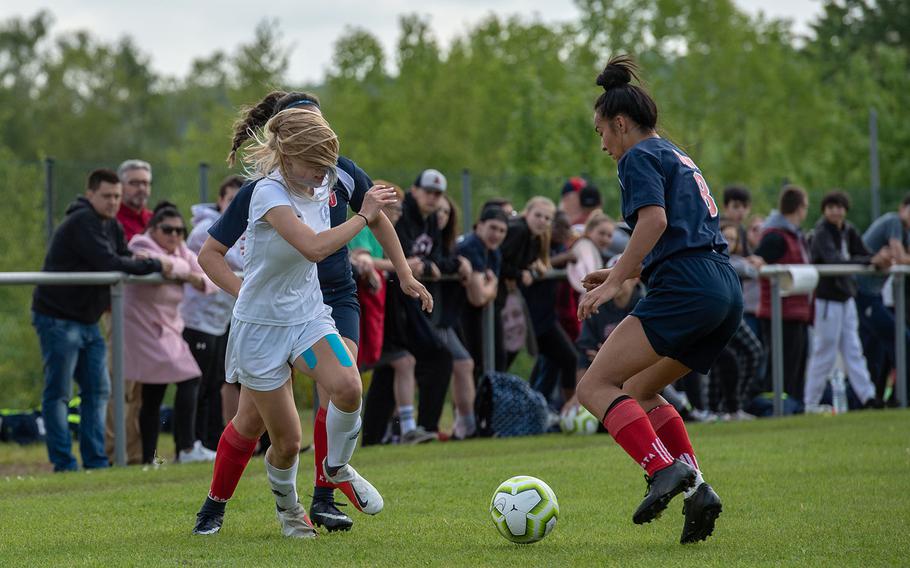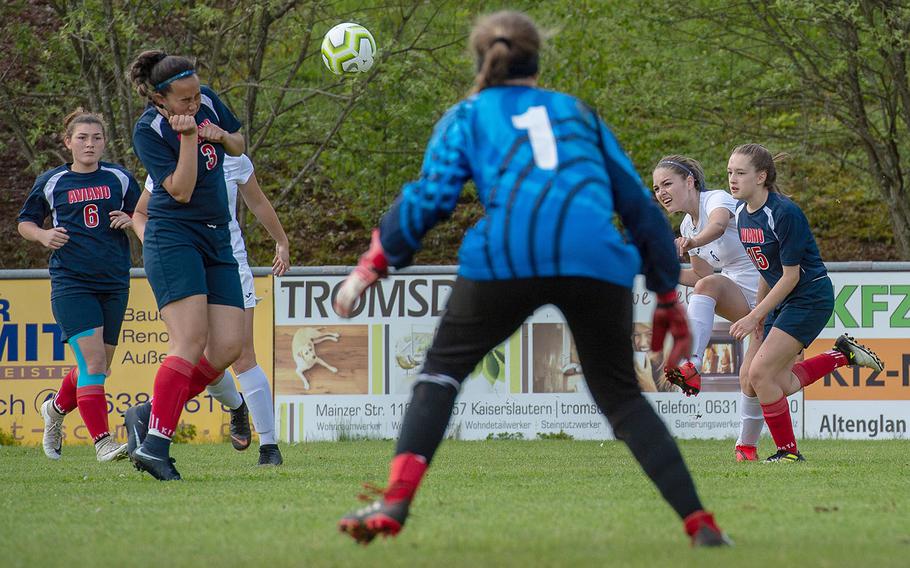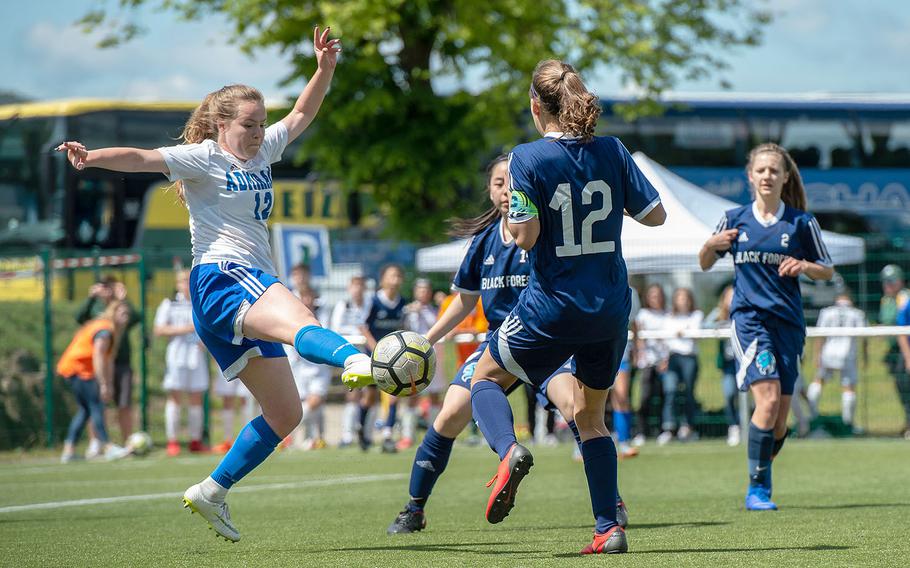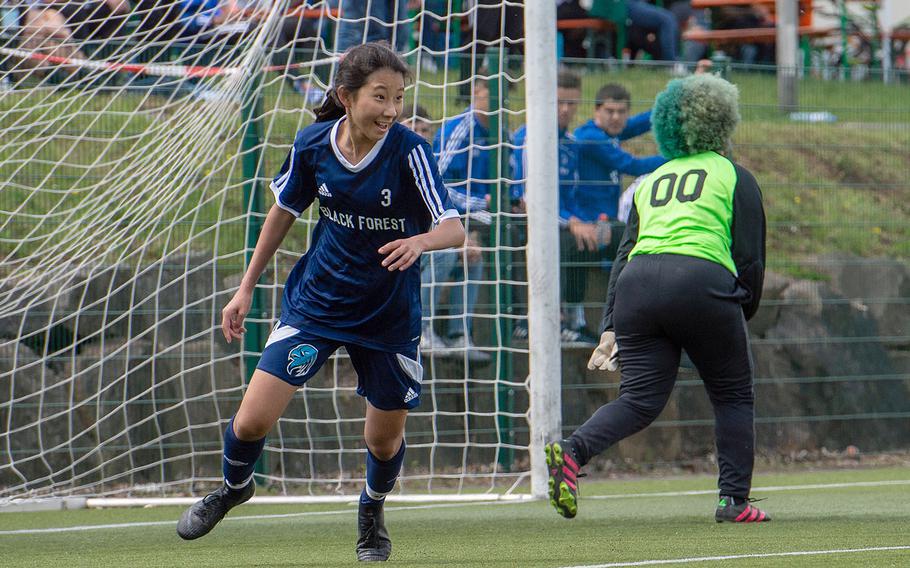 REICHENBACH-STEEGEN, Germany – Black Forest Academy punched its ticket to the DODEA-Europe Division II girls soccer finals with a convincing 7-2 win over Rota on Wednesday in semifinal action.
In Thursday's title game, the top-seeded Falcons will face the upstart Marymount Royals, the tournament's fourth seed and 2-1 winners over third-seeded Aviano in overtime.
Early on, BFA and second-seed Rota appeared evenly matched, with the Falcons up 3-2 after an exciting first half of play. Both sides kept up the intensity well into the second half with attacks thwarted until freshman Yewon Park finally broke through. Park got past a swarm of Rota defenders and sent the ball sailing high into the goal to break the stalemate. She would go on to score a hat trick – matching three goals by senior Bianca Liberti in the first half – to extend BFA's lead to the final margin.
The Admirals' pair of goals came from junior forward Kendall Salazar. "Rota gave us a fight, even 'til the last whistle," BFA coach David Harris said. "They never quit, so props to them."
Playing Division I powerhouses Wiesbaden and Stuttgart during the regular season helped the Falcons prepare for Rota, a team that went 6-0 during the regular season, Harris said.
"We learned from our mistakes," he said.
Rota head coach Clarice Brown took the outcome in stride.
"I knew it was going to be a tough game – they knew it, too," she said of her team. "I thought they played a good game. I really do."
For Marymount, the victory over Aviano was cause for jubilation, considering the Royals haven't won a DODEA-Europe semifinal match in years, the players said.
"Both teams played really, really well," Marymount senior Luna Gulino said.
For most of regulation, the game was a back-and-forth, low-scoring gritty affair.
Aviano's Danielle Kandle put the Saints on the board with the match's first goal in the second half. As the clock ticked down, it looked like Aviano would squeak into the finals. But with about 30 seconds left, the Royals tied it up on a penalty kick by freshman striker Dana Hoeffner.
Hoeffner also scored in overtime when a teammate's pass "flew over me and over the defenders and then I ran up and kicked high" into the back of the goal, she said.
"It's definitely hard going into overtime and having to lose like that," said Aviano senior goalkeeper Samantha Kandle. "My girls fought hard and now we just have to fight for third."
svan.jennifer@stripes.com Twitter: @stripesktown