Lancers top Brigands to start off weekend strongly
---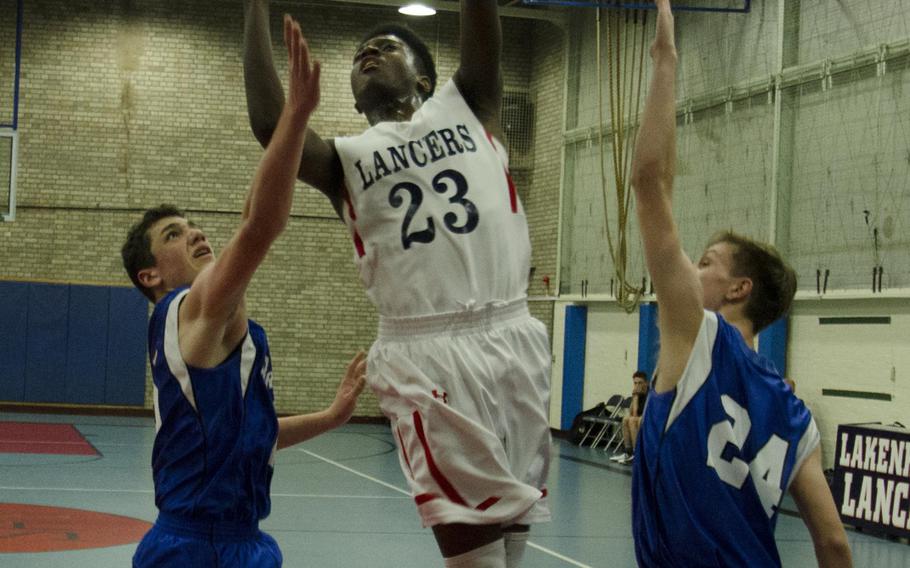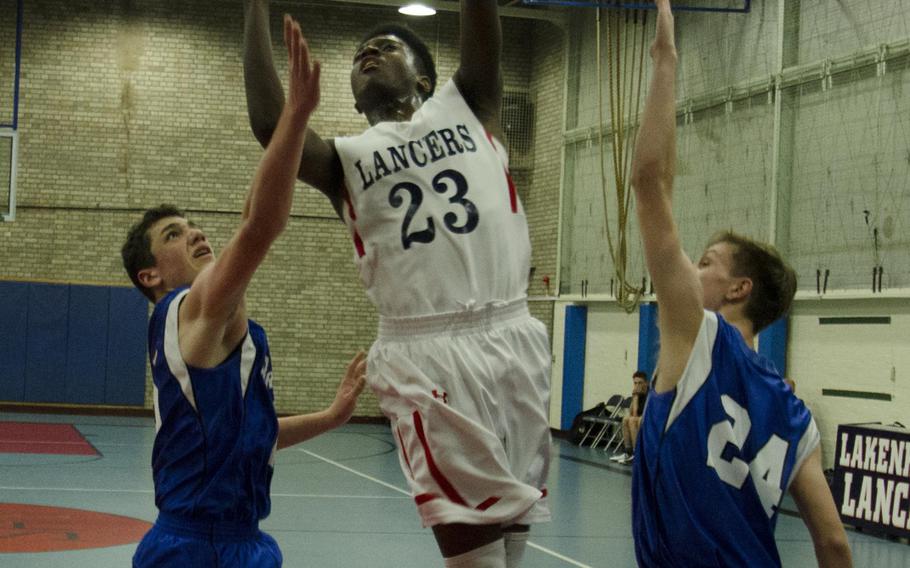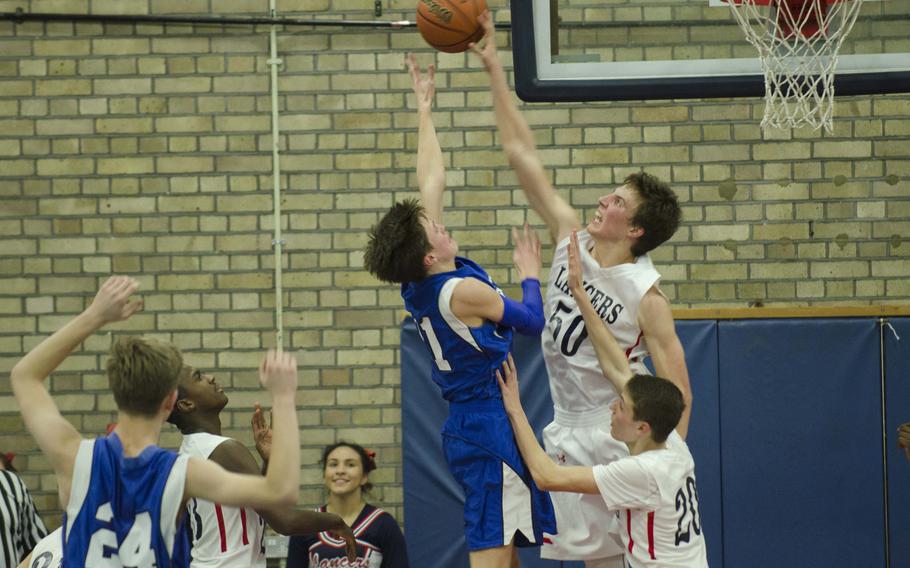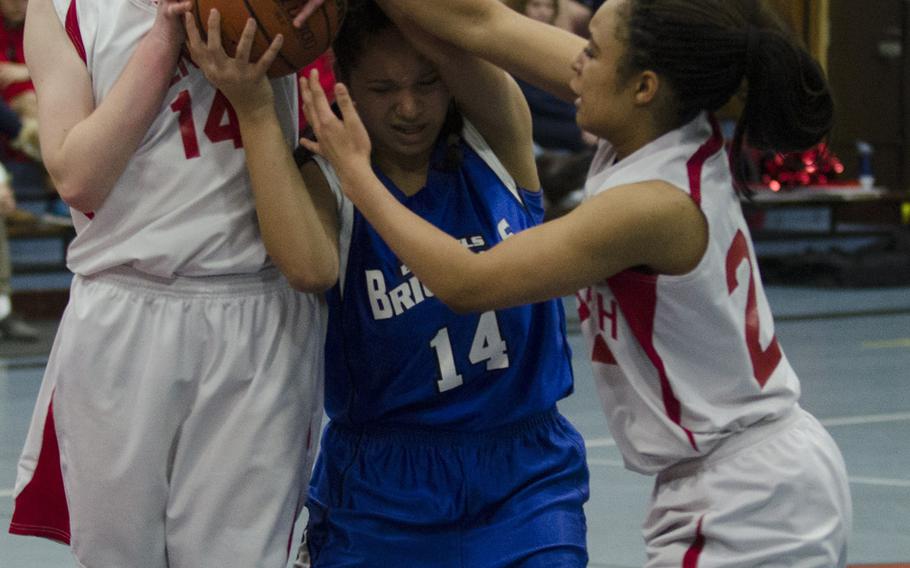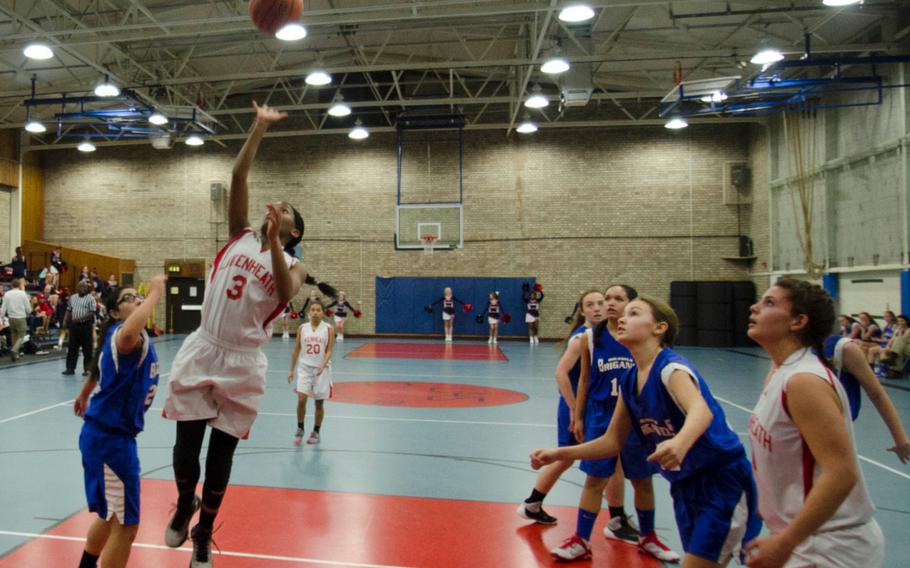 RAF LAKENHEATH, England – Lakenheath swept Brussels on Friday, but despite the boys and girls winning by large margins, the coaches struck a cautious note.
For the girls, the 45-16 win continues a nearly perfect season. The victory over the Brigands was due in large part to the efforts of Lilli Estus and Asha Snipes, who scored 14 and 12 points respectively.
Lakenheath coach Jonathan Mittenzwey, however, pointed out the team has yet to face a DODDS school from Germany.
"When we go to Ramstein next weekend, who is also an undefeated team, that's going to be a real measure of our actual quality," Mittenzwey said.
The loss continues a losing season for the Brigands who are 2-6 so far, but Tim Como, Brussels' girls head coach, pointed out the imbalance of his Division III team tackling a Division I team and called the game a learning experience for his girls.
"We'll hold our own in Division III," Como said.
The Lakenheath boys also took down the Brigands with a score of 30-13, but the Lancers' head coach, Alan Campbell, hoped for a better result.
While he seemed satisfied with the defense, he described the Lancers' shooting as off target since, despite getting turnovers, they were not making as many shots as they should.
"Kind of the land of missed opportunities, we had some opportunities that we didn't take advantage of we didn't finish some shots, we missed some free throws … but yeah offensively it was surreal that's the best word I can give you," Campbell said. "It's not that I expected to blow Brussels out, I just expected us to score more, because we got some good looks."
Despite this, Campbell calls himself a "positive thinker" when it comes to the rest of the season and the championship.
"We have to play our best basketball, get some defensive stops, and I think we can beat anybody, but tonight we didn't show that," Campbell said.
---
---
---
---