North sectional
Lancers to bring large contingent to Germany
---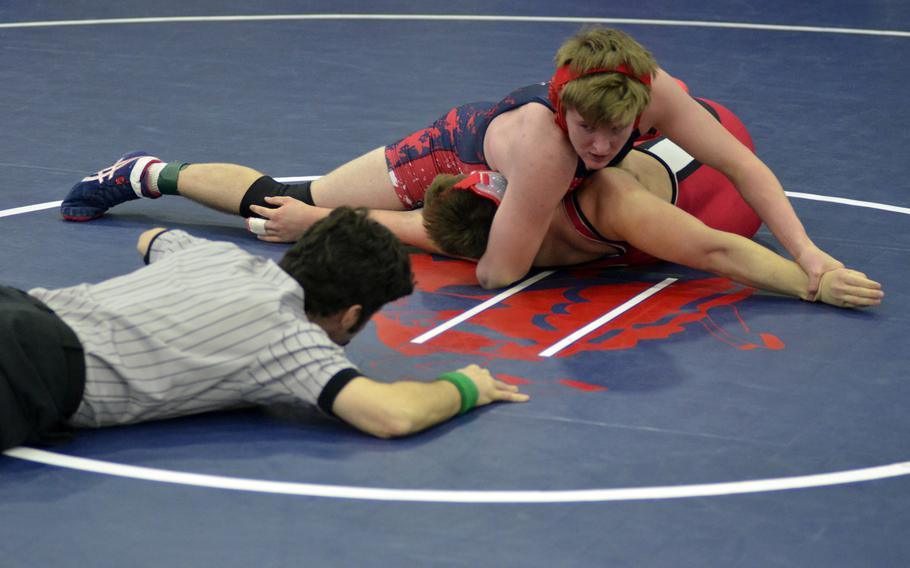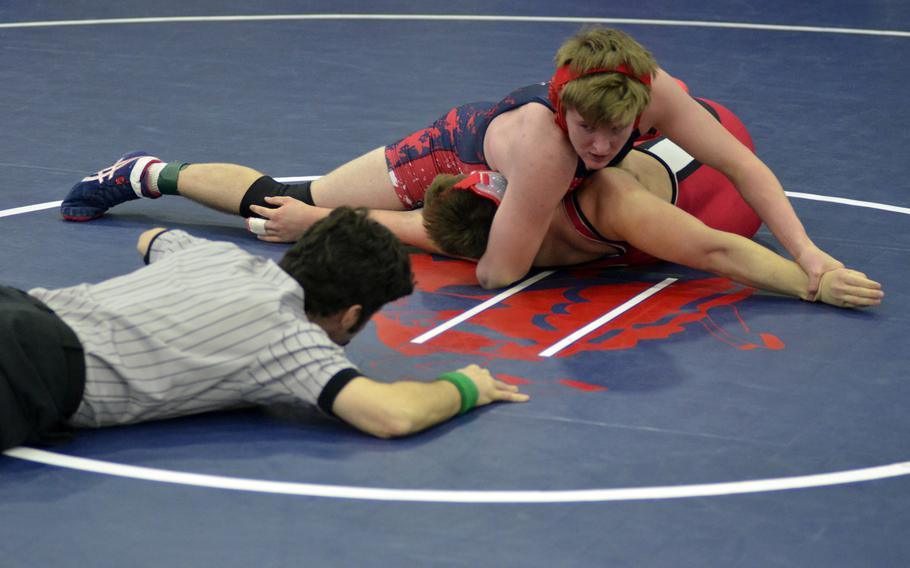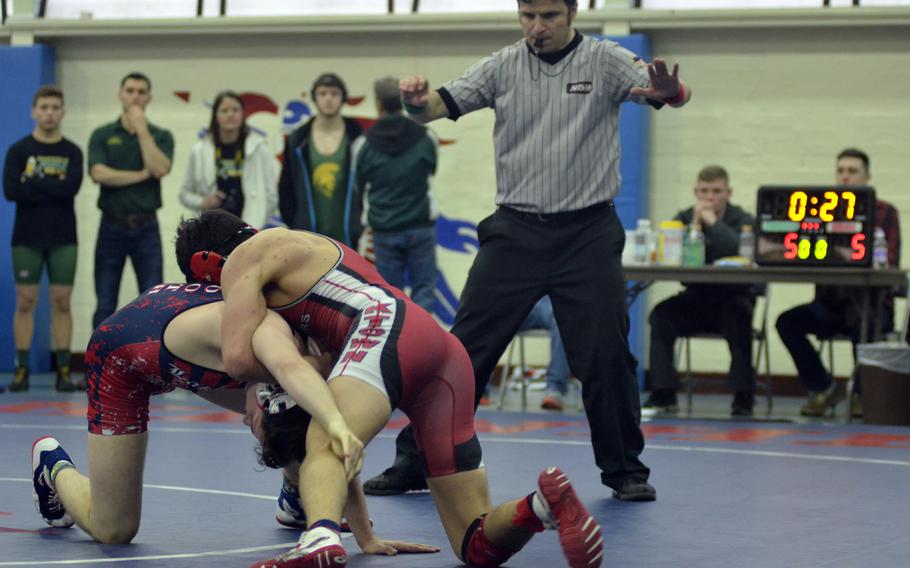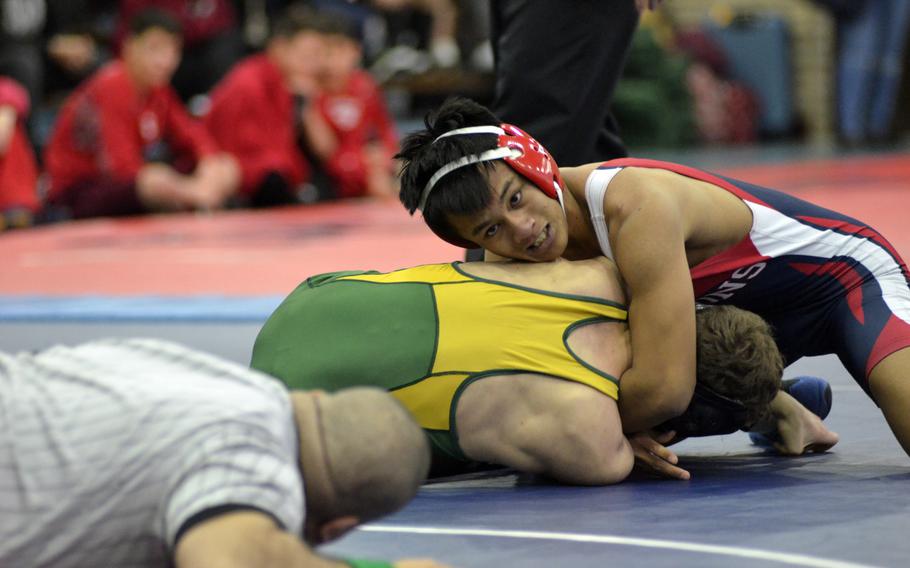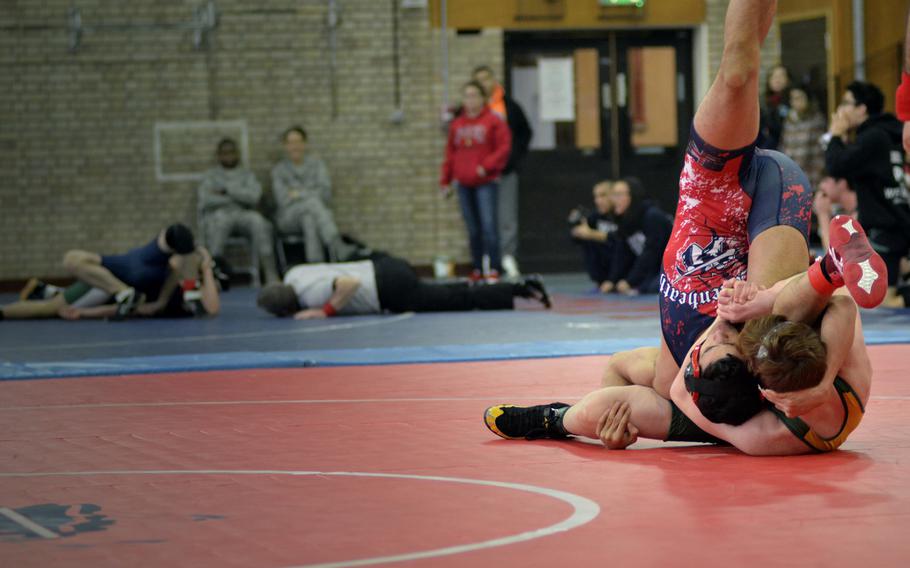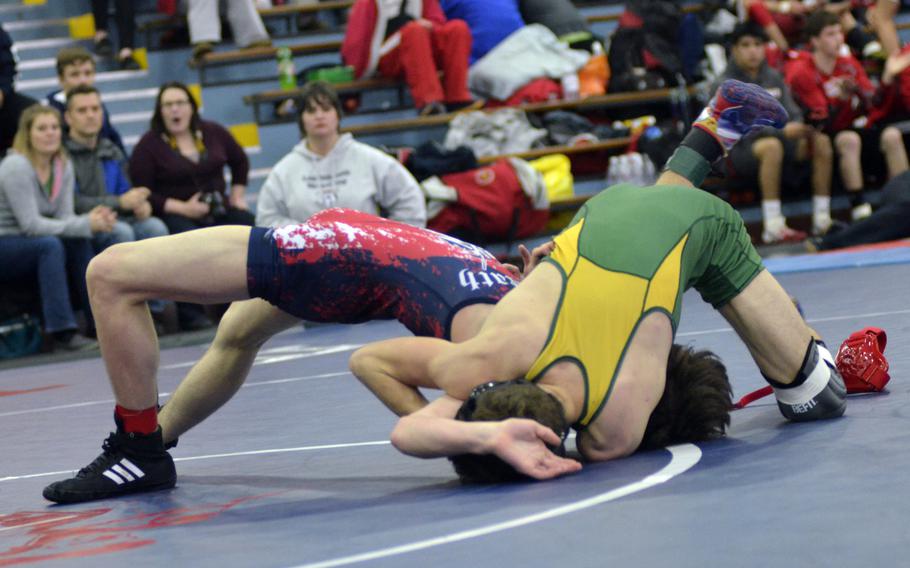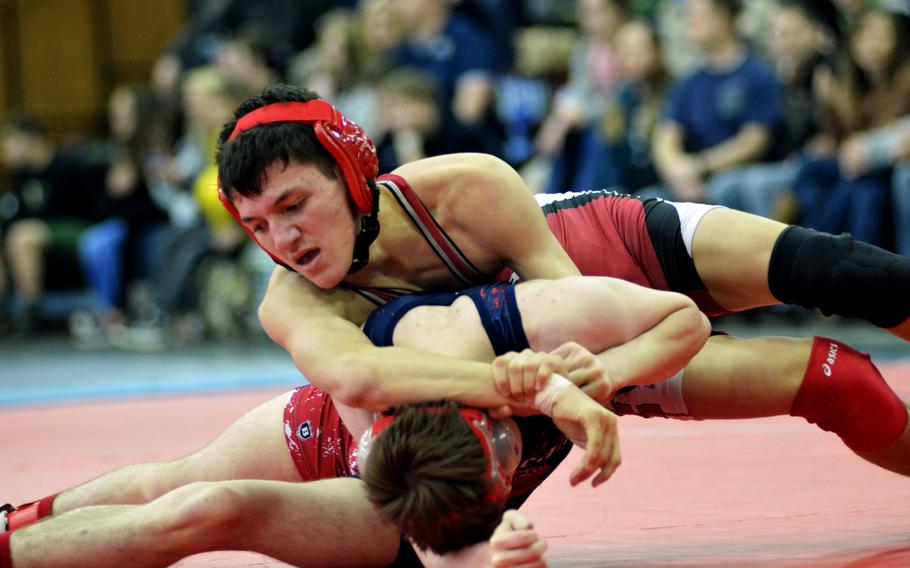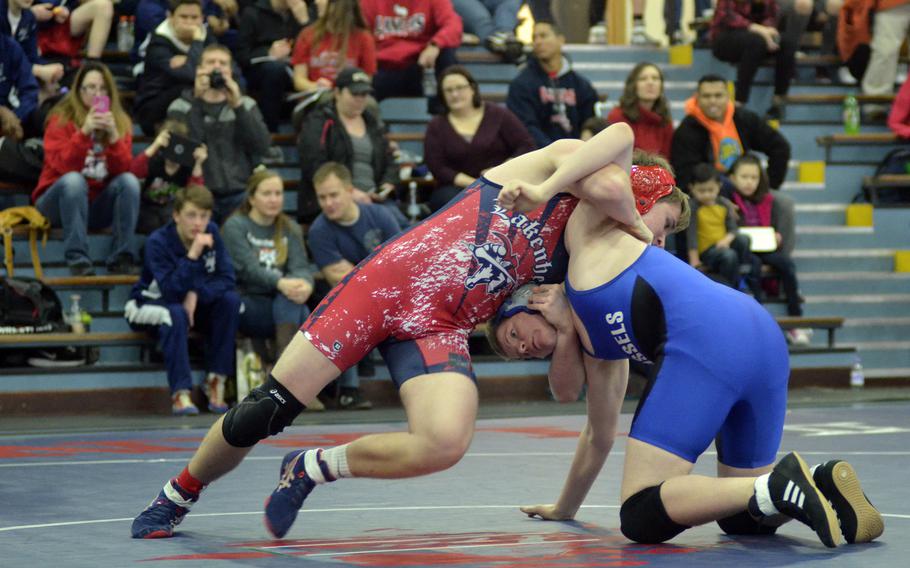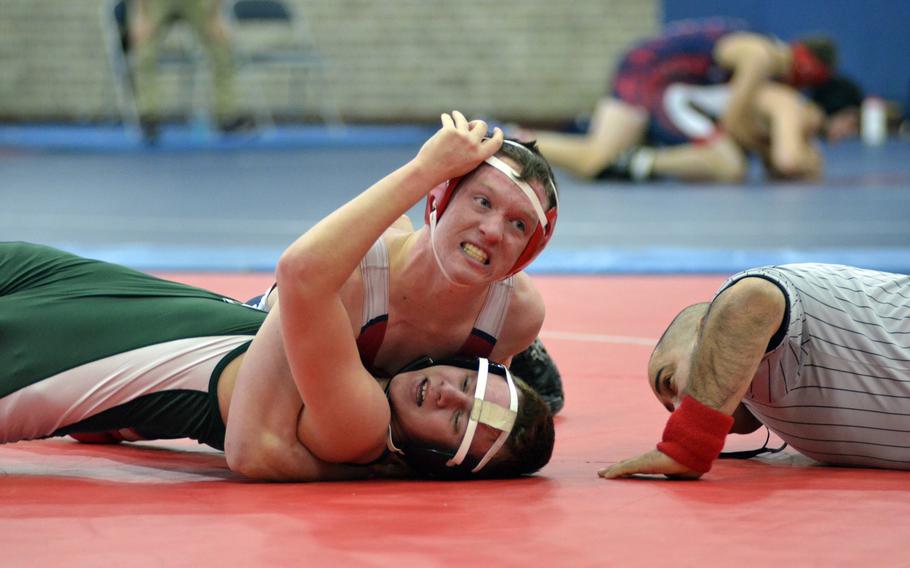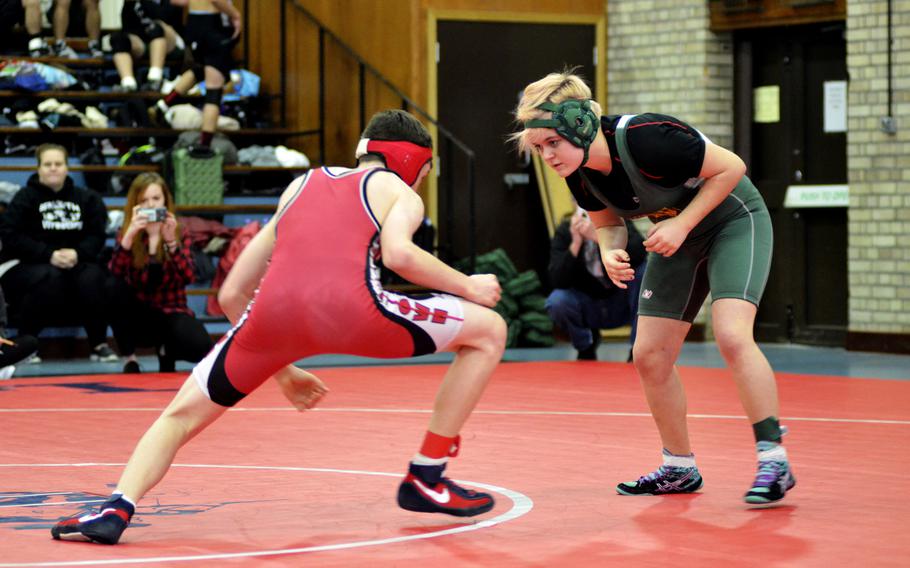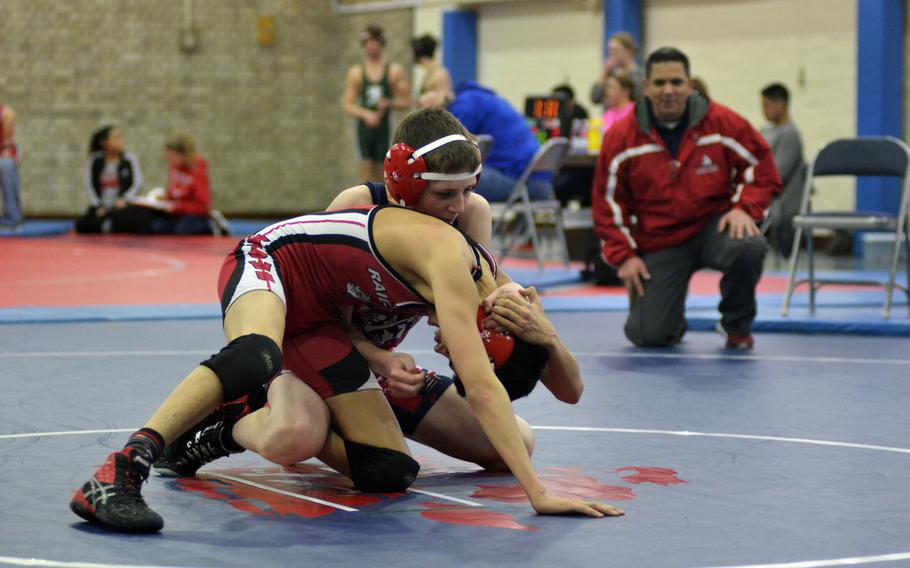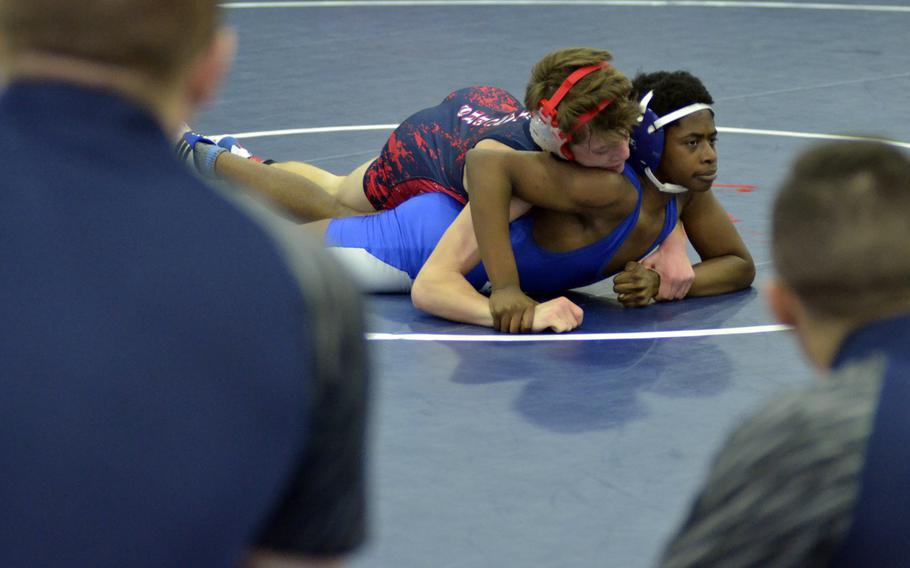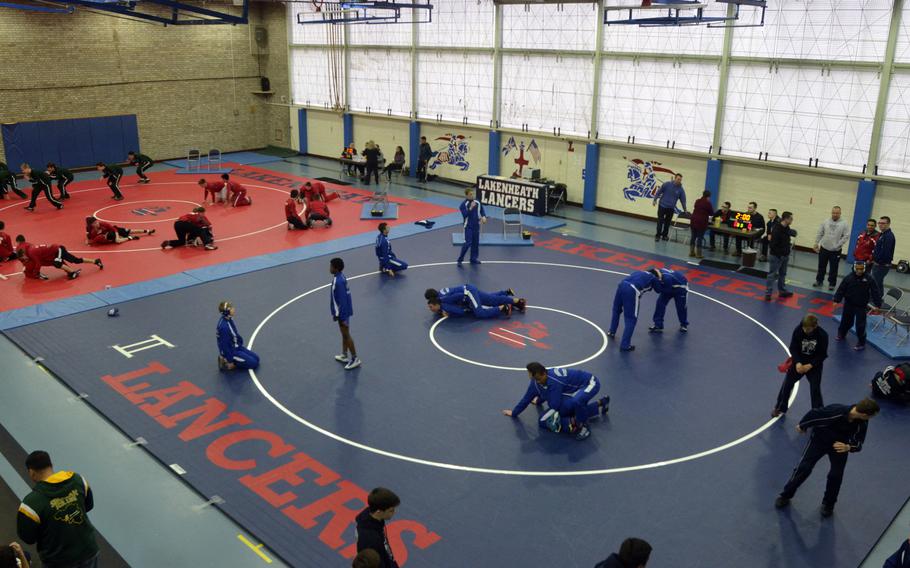 RAF LAKENHEATH, England ― More than once, commanding shouts from wrestling coaches were drowned out Saturday by the deafening roar of fans and families during the northern wrestling sectional.
The Lancers invited Division I foes Kaiserslautern and SHAPE, Bitburg and AFNORTH from Division II and Division III Alconbury and Brussels to battle it out for places at the DODEA-European wrestling championships.
"There's no team points involved. It's basically a single wrestler on the mat trying to qualify and earn a top three finish to go to Europeans," Lakenheath wrestling Coach Jorge Rodriguez said. "When you go to a big tournament like that it's not about quantity, it's about quality."
Many matches in the northern sectional resulted in nail-biting bouts, forcing the competitors to truly earn a top-three spot. But the shortage of wrestlers in some weight classes made it so simply making an appearance was good enough to place.
Some wrestlers were simply in a class of their own.
Lancer senior J.P. Krussick won a match in 27 seconds and said he's prepared for who he'll meet at the European tournament.
"I'm pretty confident," said Krussick, who's wrestling at 170 pounds. "I'm going to focus on what I know they do, practice against it and just work hard."
Lakenheath proved itself a tough contender again this year with 12 wrestlers qualifying for the European tournament.
"It seems to me that every year we improve more than other teams because of the way we train," Rodriguez said. "I instill discipline, dedication and passion. Without passion you can't have the other two."
Eight wrestlers from Kaiserslautern, six from SHAPE, two from Bitburg, five from Brussels and two from AFNORTH qualified. Others might get invites via wild-card entries, but that's yet to be determined.
---
---
---
---