DODDS Europe tennis
Kovats, Sullivan go from third to first
by
Eric A. Brown
October 26, 2013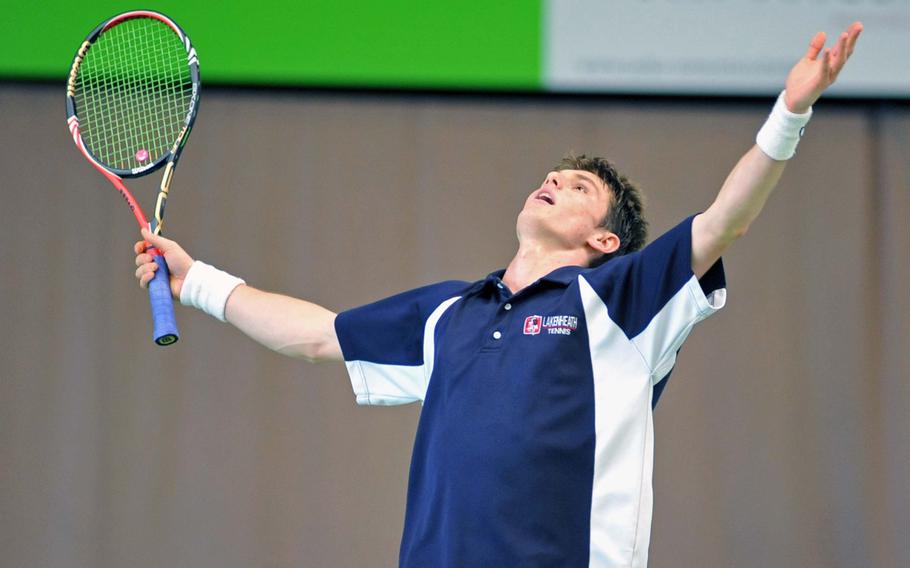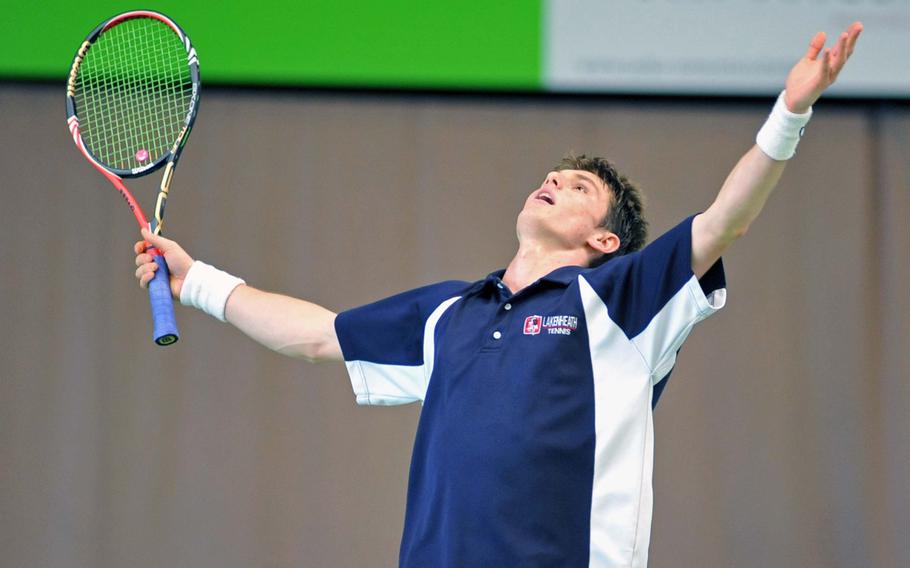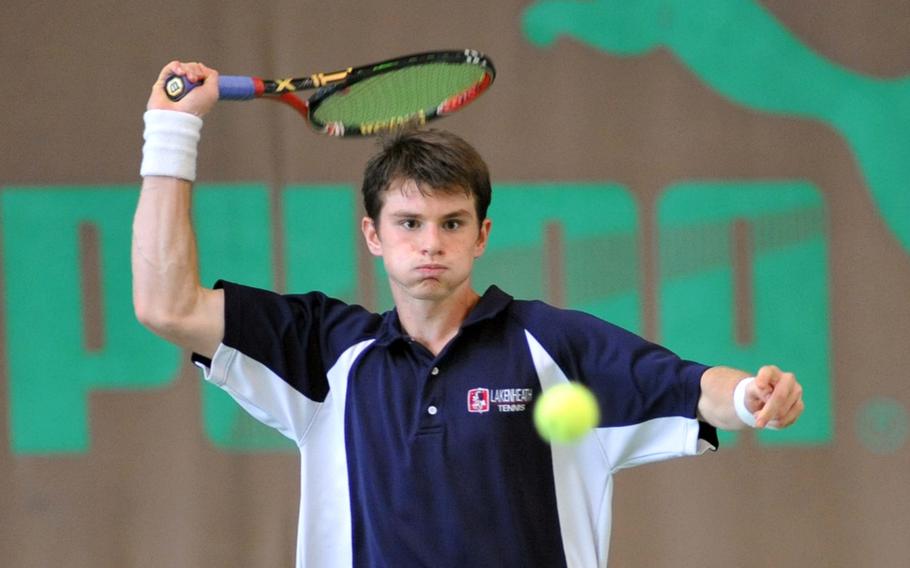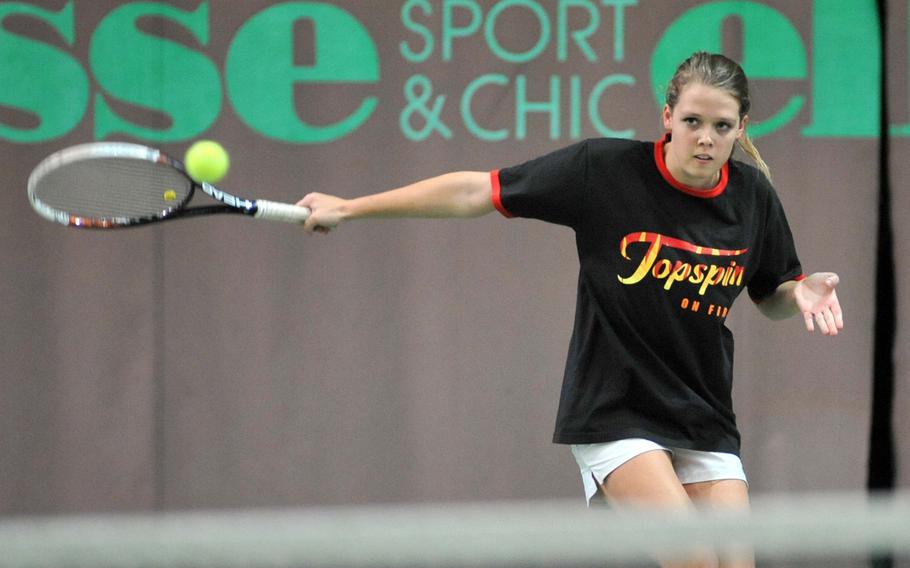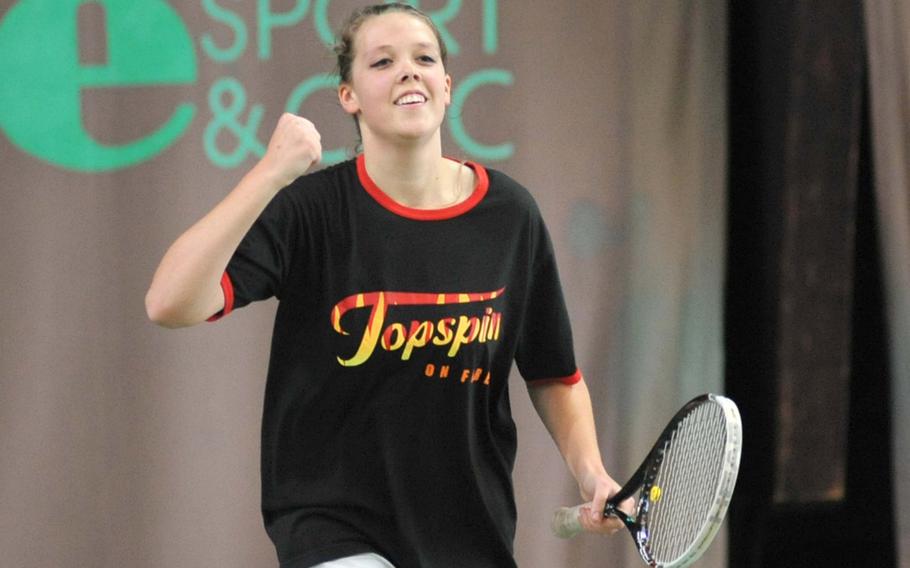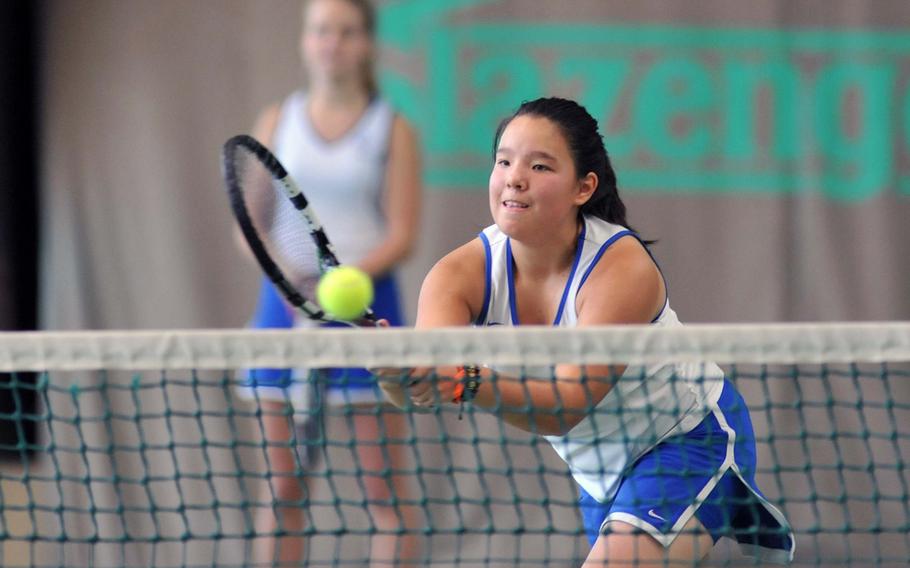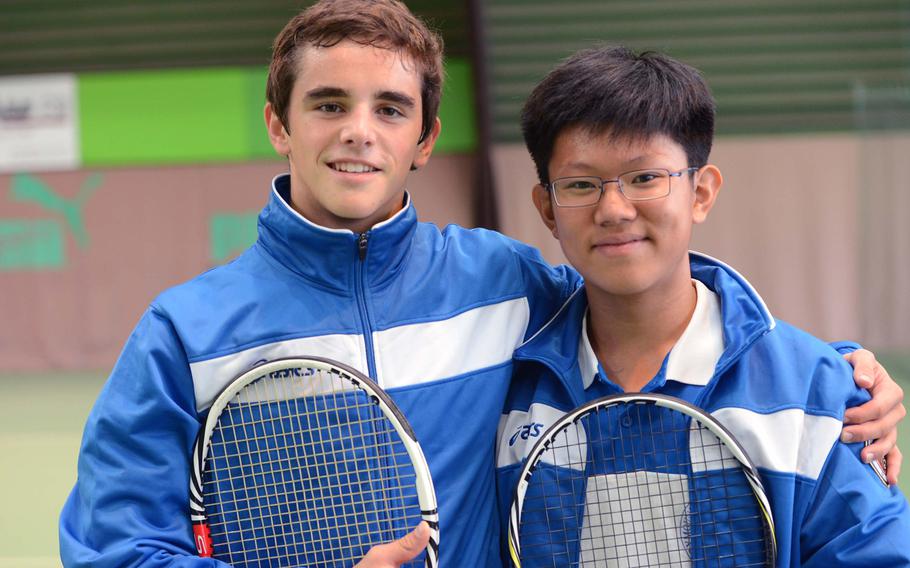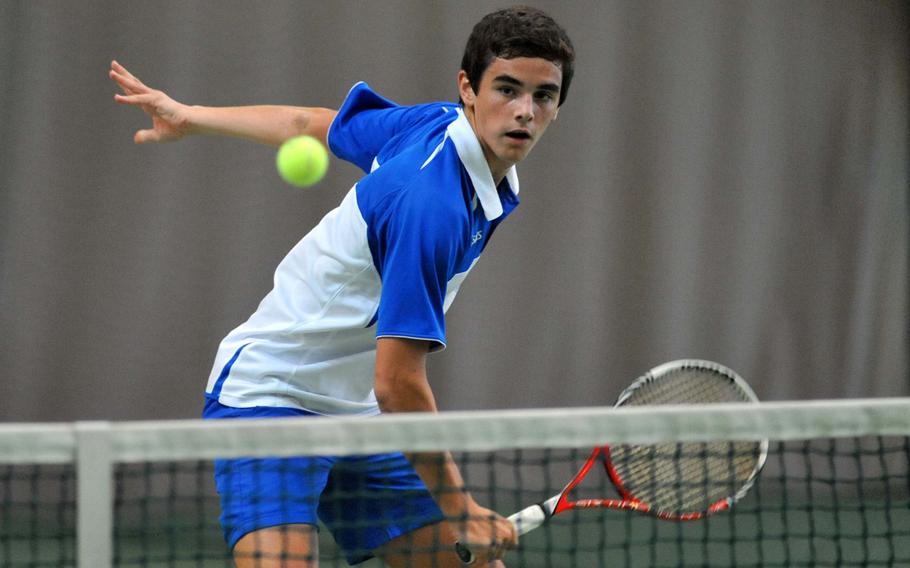 WIESBADEN-NORDENSTADT, Germany — Lakenheath's Peter Kovats is the 2013 boys' singles winner of the DODDS European Tennis Championships; Wiesbaden's Jade Sullivan earned the title in girls' singles play.
The three-day tennis championship concluded Saturday following Kovats' two-set victory over International School of Brussels' rival Fabian Sandrup Selvik 6-2, 6-3.
Kovats, a 16-year-old sophomore, said he wanted to take advantage of his strengths and demonstrate the improvement he's made since taking third a year ago.
"I wanted to use my strong serve during this match…and I did," he said.
With the first set on the line, Selvik tried to break Kovats' serve but just couldn't — in fact, Selvik was only able to break Kovats' serve once during the match.
Kovats made a personal goal to win the title this year.
"I'm really proud of this fantastic achievement," Lakenheath coach Marc Powell said. "It's satisfying to see the kids make goals and reach them."
Ramstein's Lee Debose defeated Naples' George Schaffer for third despite going down to the court at one point with leg cramps.
"I play better when I'm down," Debose said following the 3-6, 7-6, 7-5 win.
He praised his parents for his success.
"I'm so glad that my parents are great role models," he said. "Without them, this wouldn't have happened."
Sullivan took home the title by topping ISB's Anouchka Laurent Josi 6-2, 7-5. The third place finisher at last year's European tournament was able to keep her nerves in check and take an early lead. Her demeanor was tightly focused and she was able to keep Josi on the move and working hard for everything.
"I wished I played like I did yesterday," Josi said following the loss. "She was in the game and I wasn't."
"[Sullivan] made a goal a year ago to win a championship," Warriors coach Tom Rooney said. "It's great to see a kid make a goal and get it."
Midway through the second set, it seemed that Josi may have gained steam and was trying to turn things around, but freshman nerves, reinforced by a series of unforced errors, extinguished that momentum.
Bernard DeConinck, ISB's coach, said that although the 14-year-old is a ferocious tennis player, she is still learning.
"She's a typical teen," DeConinck explained. "She needs to learn to keep calm during a match."
Patch's Marina Fortun took home a bronze medal following a 6-3, 6-1 match with AFNORTH's Hope Bonenclark.
In boys' doubles, Marymount International's Matteo Ciccozzi and Ting Lin defeated AFNORTH's Saverio Young and Luke Bonenclark 6-4, 6-1. Florence's Matthew Bobcox and Nicholas Oliveti took third.
In girls' doubles, first place went to Ramstein's Jennifer Debose and Hannah Herring, who beat Warriors Peyton Taylor and Kate Connors 6-4, 3-6, 3-6. Kaiserslautern's Anna Roberts and Adrienne Gingrich topped ISB's Juliette Rohrlich and Megumi Ogasawara 7-6, 7-6 for third.
With two seconds and two thirds, ISB earned the Division I team title with 39 points, outdistancing Ramstein (28) and Wiesbaden (26). AFNORTH finished first among D-II schools and Florence topped the D-III ranks.
---
---
---
---