Kovats, Sullivan cruise into finals
by
Eric A. Brown
October 25, 2013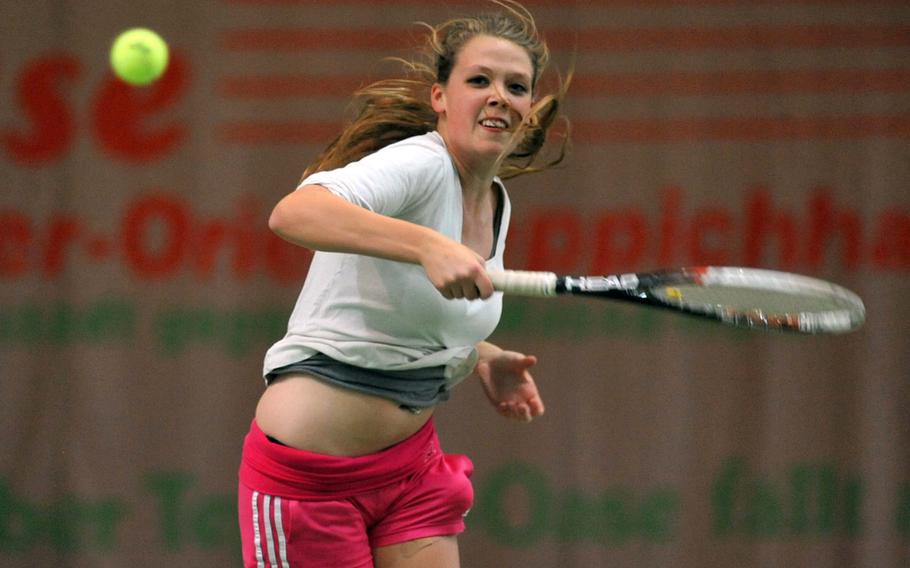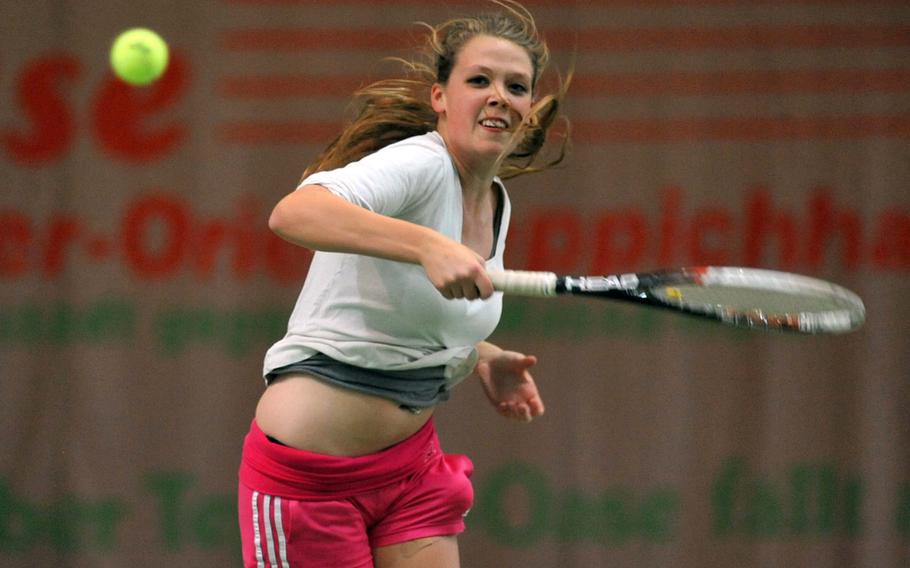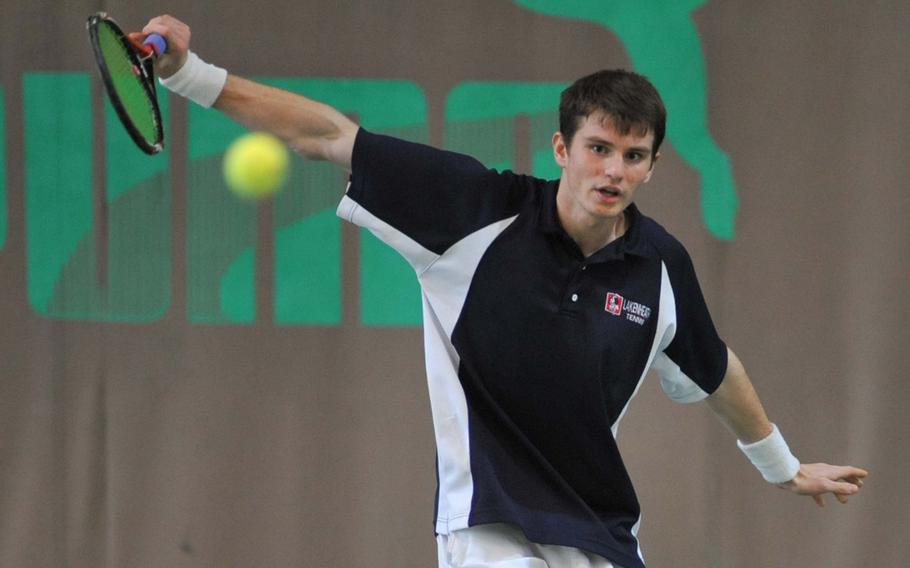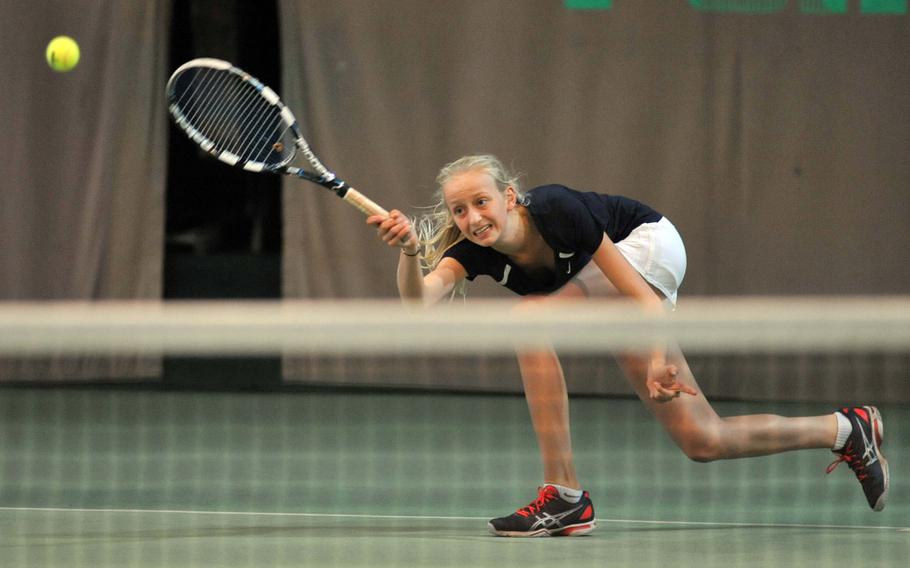 WIESBADEN-NORDENSTADT, Germany – Top singles seeds Peter Kovats and Jade Sullivan continued to dominate the 2013 DODDS-Europe Tennis Championships on Friday with decisive semifinal victories.
The three-day tournament concludes Saturday, crowning European champions in boys and girls singles and boys and girls doubles.
Lakenheath's Kovats defeated Naples' George Schaffer 6-2, 6-2 despite foot and leg pain towards the middle of the second set that nearly disqualified him.
"I had a strain in my foot and couldn't feel or wiggle my toes," Kovats said following the win. Schaffer, a newcomer to the DODDs circuit, seemed to gain momentum in the second set following a discouraging loss in the first.
He was able to hold Kovats briefly at 5-2 by taking advantage of several long shots, but last year's singles bronze medal winner's precision crosscourt shots and powerful serve proved to be too much.
"It definitely wasn't my best game," Schaffer said following the match.
For the championship, Kovats faces International School of Brussels' Fabian Sandrup Selvik, who defeated Ramstein's Lee Debose 6-2, 6-2.
"This will be my first time playing against Fabian," Kovats said. "I'm going to use my serve to pressure him and try and get him close to the net."
While Kovats breezed to the finals, No. 1 overall girls seed Jade Sullivan overcame some lingering anxiety to record a straight-set 7-5, 6-2 semifinal victory over AFNORTH's Hope Bonenclark.
After a shaky first set, the Warrior sophomore was able to settle into a second-set rhythm and advance to the finals.
"I was just trying to calm down," Sullivan said. "Just play and have fun."
In girls' doubles play, duos Peyton Taylor and Kate Connors from Wiesbaden and last year's girls' doubles champions from Ramstein, Jennifer Debose and Hannah Herring, both advanced to the finals.
In boys' doubles play, AFNORTH's Saverio Young and Luke Bonenclark won 6-1, 7-6, 6-2 over Florence's Matthew Bobcox and Nicholas Oliveti in three sets, earning the duo a shot at the title against Marymount International's Matteo Ciccozzi and Ting Lin.