Kaiserslautern on target in final tune-up before Europeans
by
Dan Stoutamire
January 21, 2017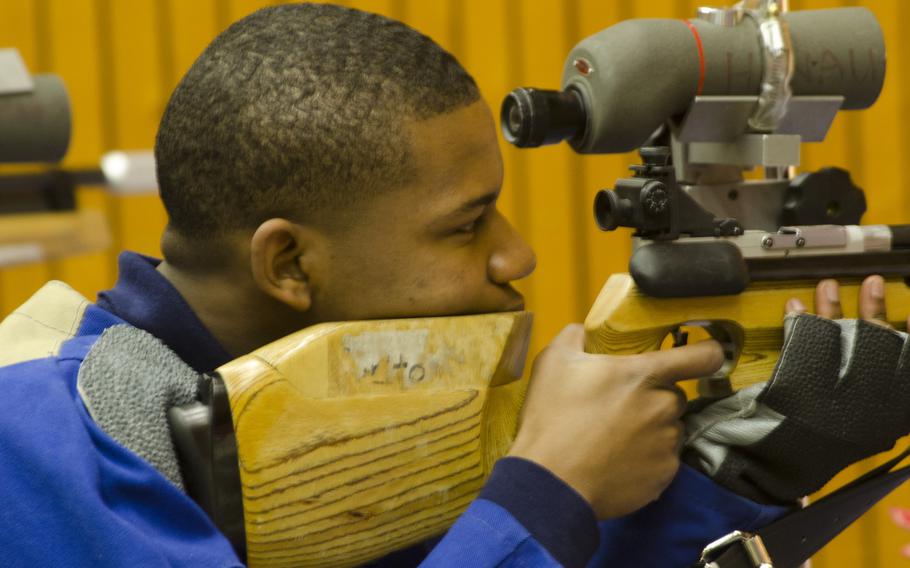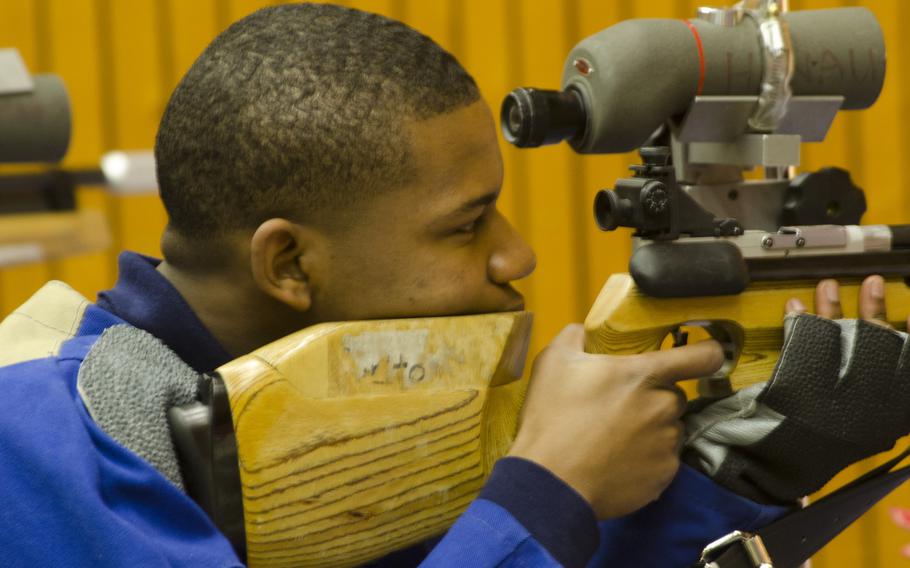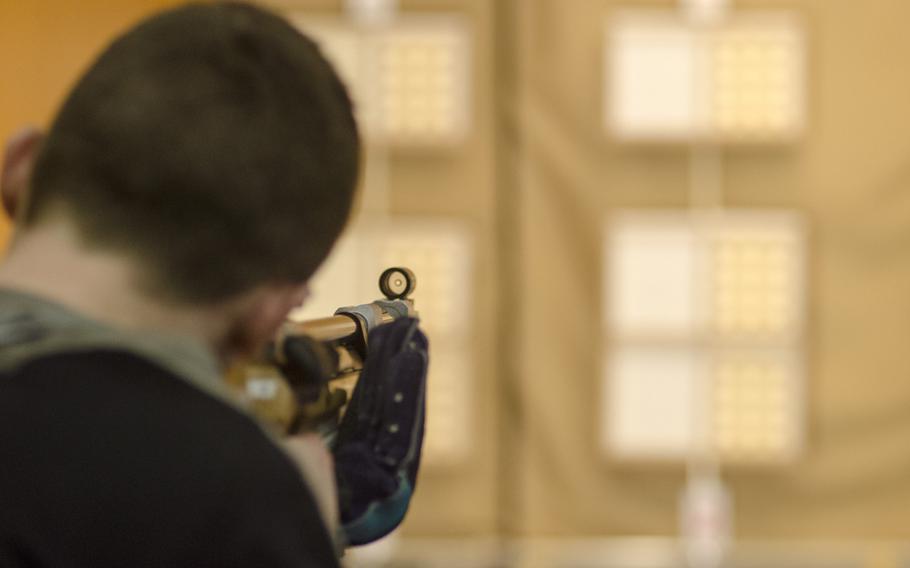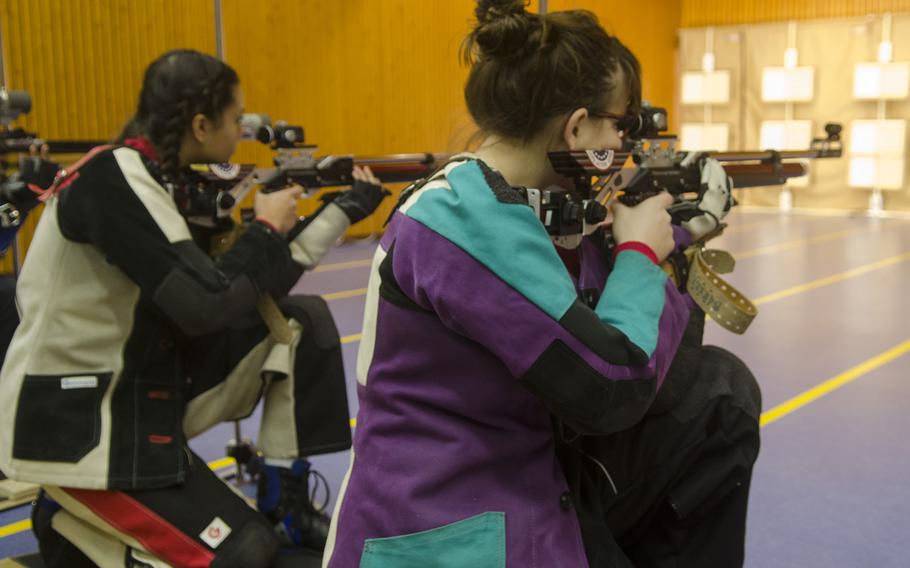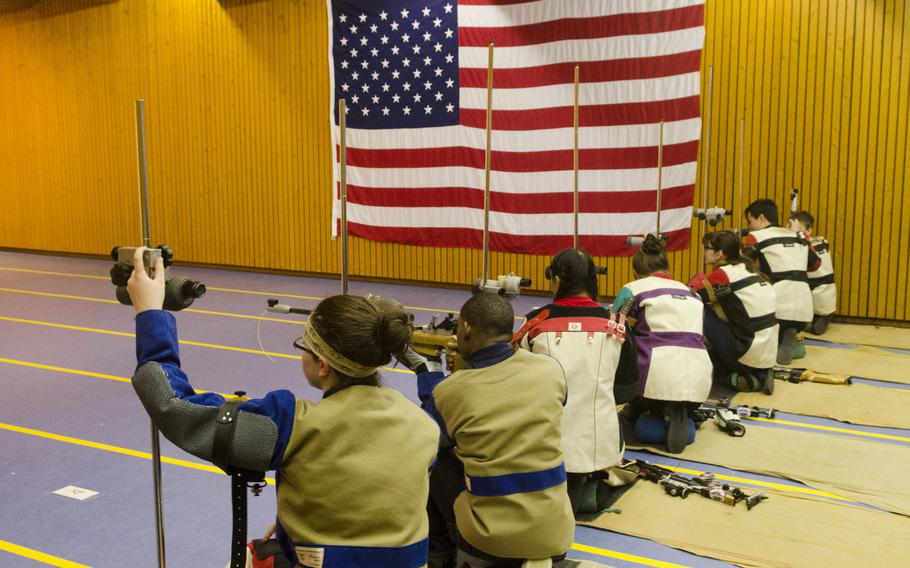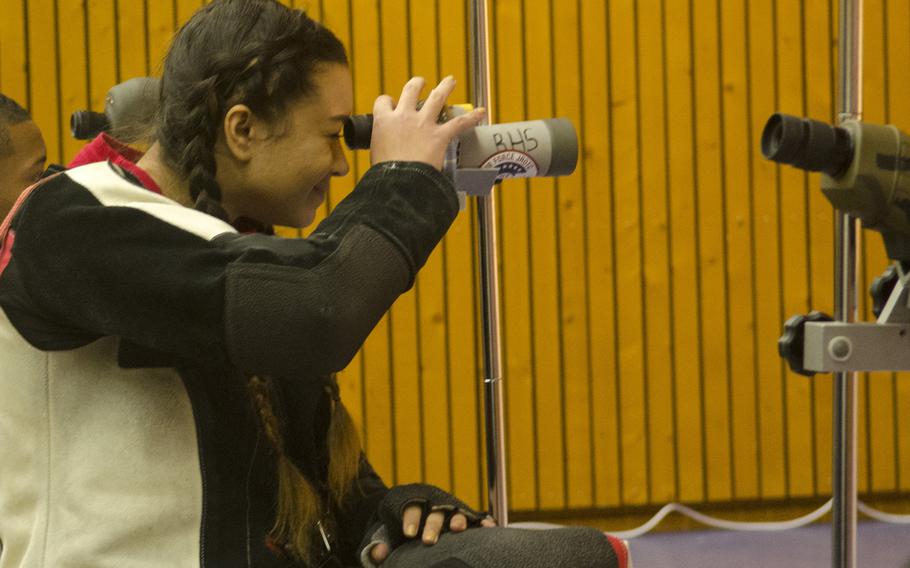 WIESBADEN, Germany — Kaiserslautern's varsity marksmanship team laid down a marker a week before the DODEA-Europe championships in Vilseck with a strong overall performance in conference competition Saturday.
The Raiders team of Victoria Jackson, Renee Sahli, Scott Wemhoff, Alison Ganous and Sarah Robertson combined for 1,102 points, continuing their streak of west conference dominance this season. They'll need it against strong east conference teams Stuttgart and Vilseck, who consistently have scored more than 1,100 this regular season.
"I'm not intimidated, because I feel like this is the best team we've had since I've been here for marksmanship," Jackson said after posting a competition-high 281 individual score. "I'm shooting right up there, so we're doing well."
Sahli, who finished second with a 276 and will be attending the Air Force Academy to study aeronautical engineering, agreed.
"For this year, my goal is just to get a higher score than I have the last two years – trying to get into the high 280s, and hopefully at the Europeans we'll step it up," she said. "I'm hoping that our entire team will come first or second and knock out Stuttgart."
For conference meets such as this one, shooters must fire 10 shots each from the prone, standing and kneeling positions. For European competition, that 10 will become 20, doubling the strain and stress of maintaining composure and a strong firing position. Even at 10, the discomfort of coming out of the kneeling position was evident for most shooters.
Trailing Kaiserslautern's strong effort were Alconbury and Wiesbaden, who were neck-and-neck for second and third positions, with team scores of 1,078 and 1,074, respectively. Alconbury benefitted from strong performances from pace-setter Bethany Bleichroth, who shot a 272.
Wiesbaden's top shooter was freshman Tristan Lauer, who in the final meet of his first competitive season, fired a 273.
"I didn't pick it up right away but I kept coming and eventually I just kept getting better and better," Lauer said. "I really enjoy the satisfaction of shooting really well, and just shooting itself is really fun."
With Europeans on the horizon, Lauer said he is just focused on the process and living in the moment.
"I'm a little nervous because we have to shoot two times as much, but just being there is going to be fun, so I'm happy about that," Lauer said. "I'll just be there and do my best."