Kaiserslautern looking to beat the best
by
Christopher Dennis
December 14, 2019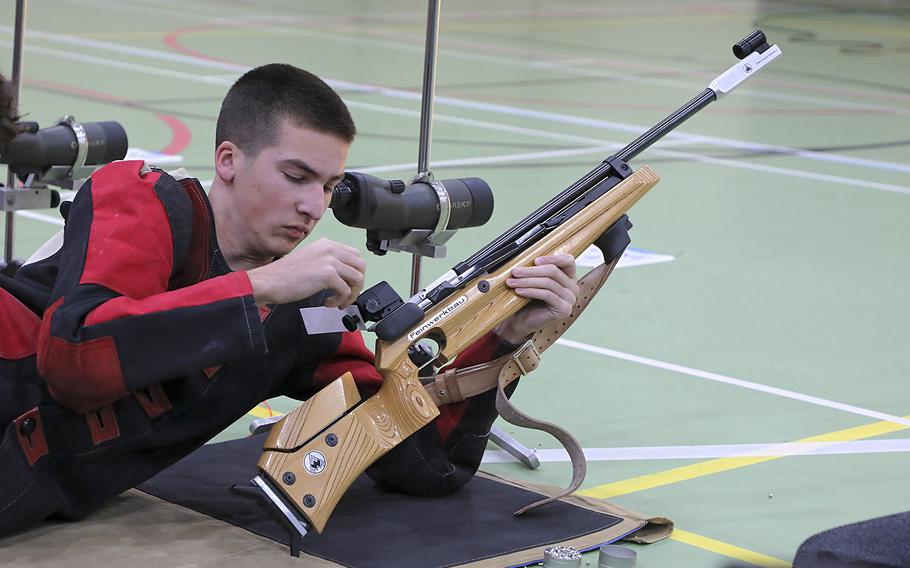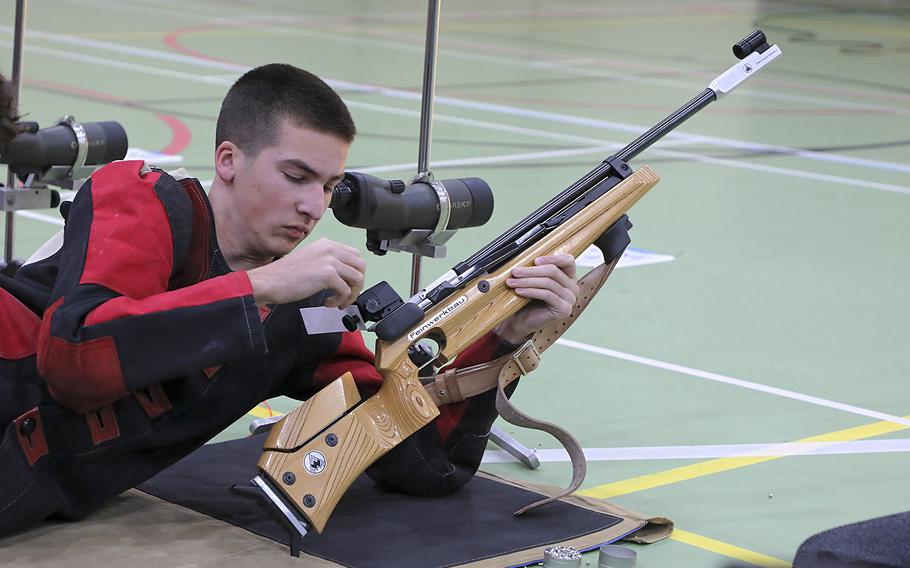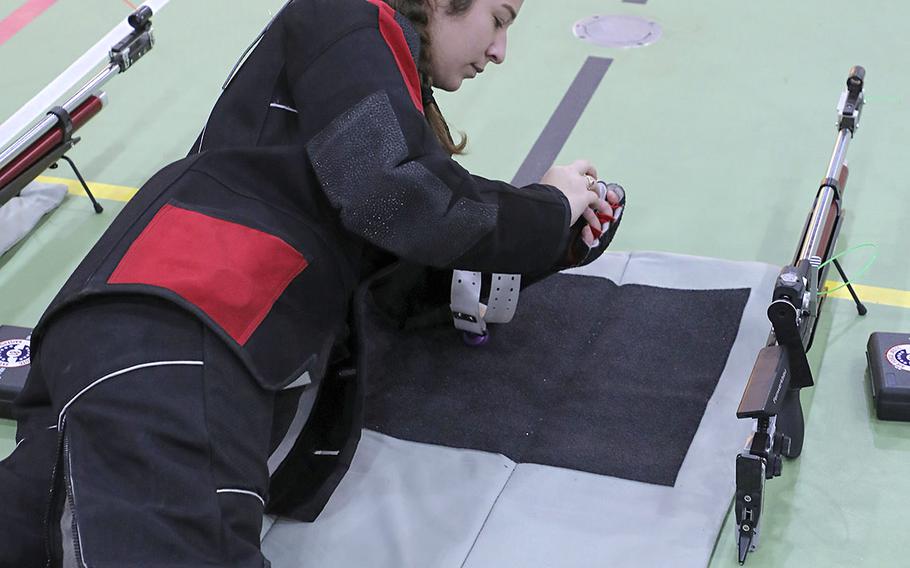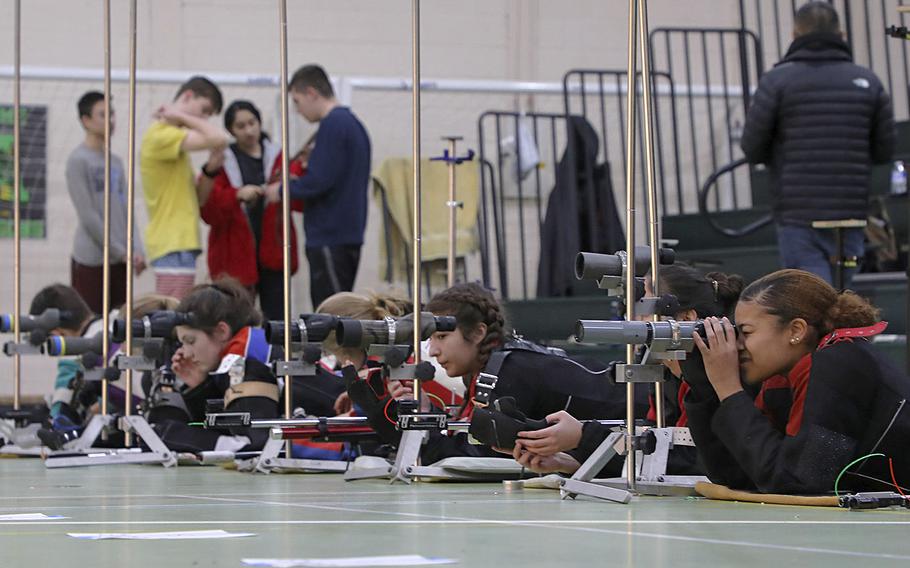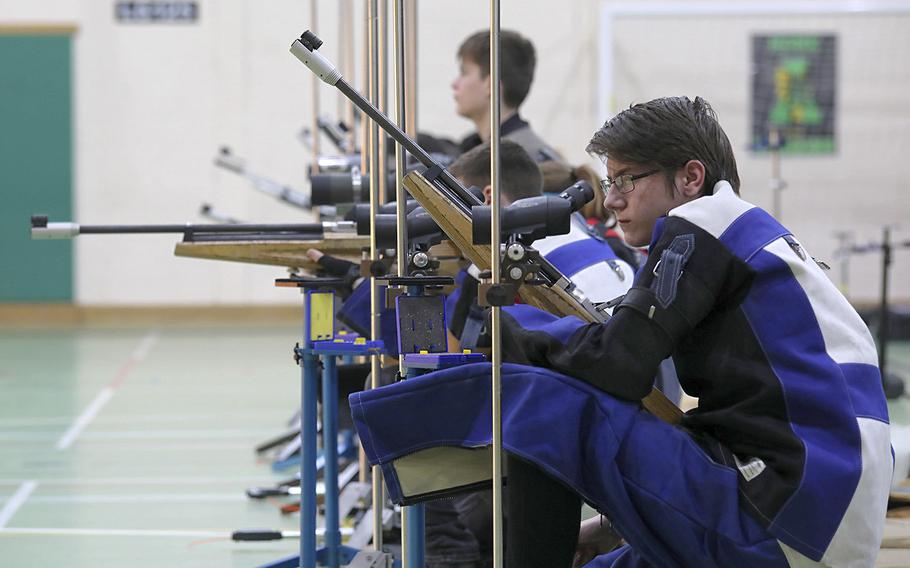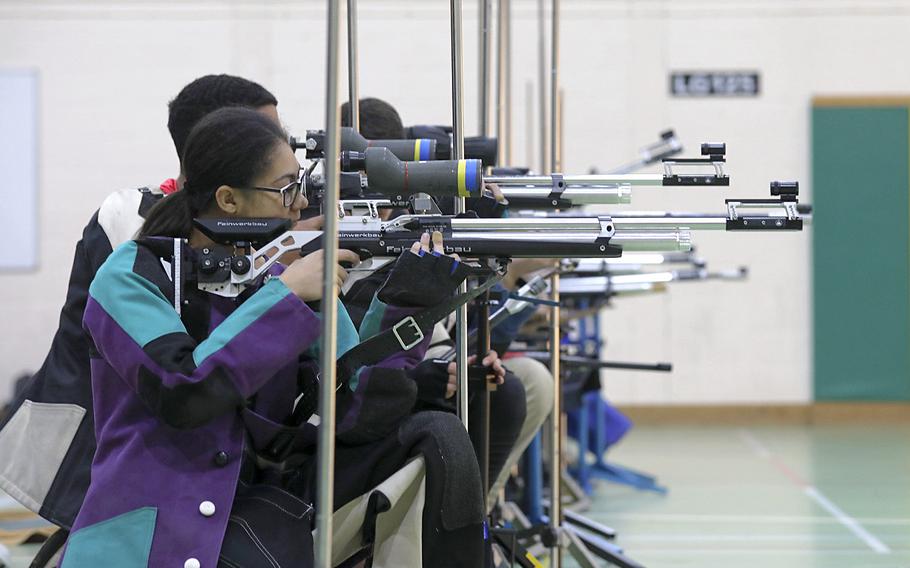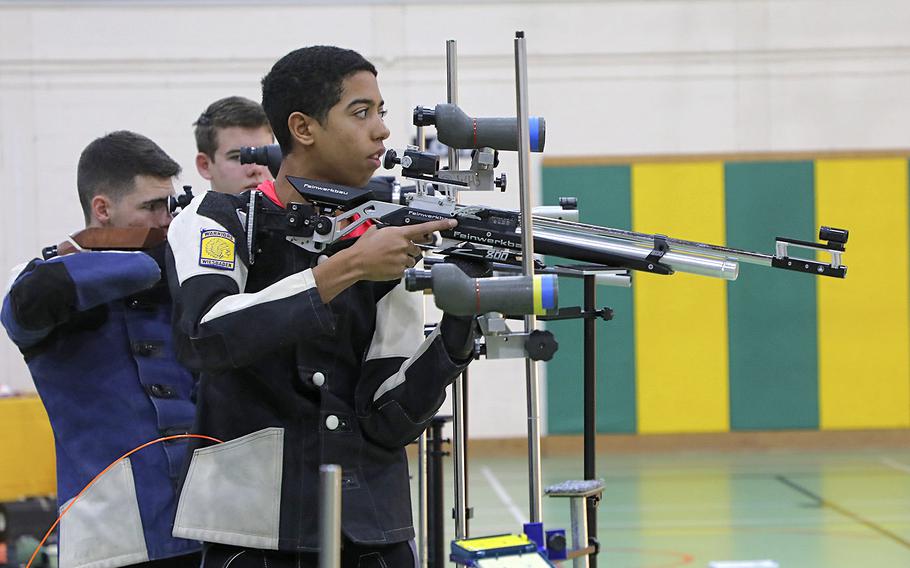 RAF ALCONBURY, England – The Kaiserslautern Raiders are paying attention to the competition each week as they take on the other teams in DODEA-Europe's western marksmanship division.
But they also appear to be keeping an eye on the eastern division and the six-time defending champion the Stuttgart Panthers from afar.
The Raiders finished with 1,116 points Saturday. Wiesbaden was next with 1,092, followed by Alconbury (1,091), Baumholder (1,077), Spangdahlem (1,007) and SHAPE (1,001).
Kaiserslautern junior Isabelle Ploechinger took first with 286 points and her teammate Juliana Hosey was third with 281. Madison Brech from Baumholder was second at 284.
"This year we've got to beat Stuttgart," Kaiserslautern coach Eric San Pedro said. Because Ploechinger and Hosey are both competing in their final years.
The Raiders were individually shooting in the 270s last year and are currently shooting in the mid-280s. But they look to get into the 290s by the time they face off against Stuttgart, San Pedro said.
To accomplish this, they are training both physically and mentally via simulation, muscle endurance training and getting as much rest as possible.
"Every day, we're trying to shoot for time, every single time, to mimic competition so we're not so nervous at competitions," Ploechinger said. They're using 15- to 30-pound kettle bells and other various training to help keep the 8-pound air rifles steady, Hosey said.
"I sleep to get prepared, I eat healthy and I only drink water and I sleep to keep my blood pressure down," she said.
Competing against Stuttgart is bittersweet for Ploechinger because of the ties she spent her first two years of high school as a Panther before transferring.
"It kind of sucks, because my best friend is still shooting at Stuttgart and my old coach is like my old family," she said.
dennis.christopher@stripes.com Twitter: @chrisbdennis