European golf - Day 1
It's close at the top after windy opening round
by
David Edge
October 7, 2020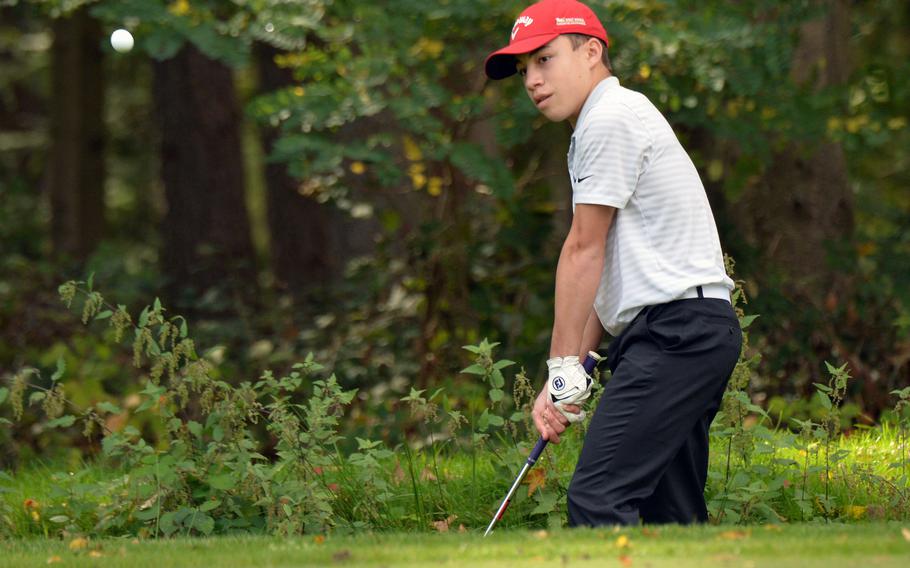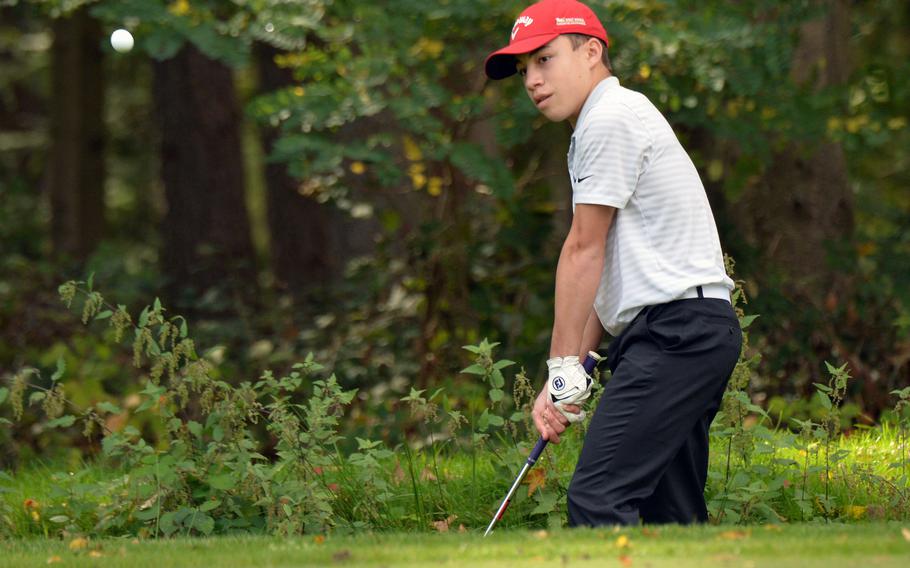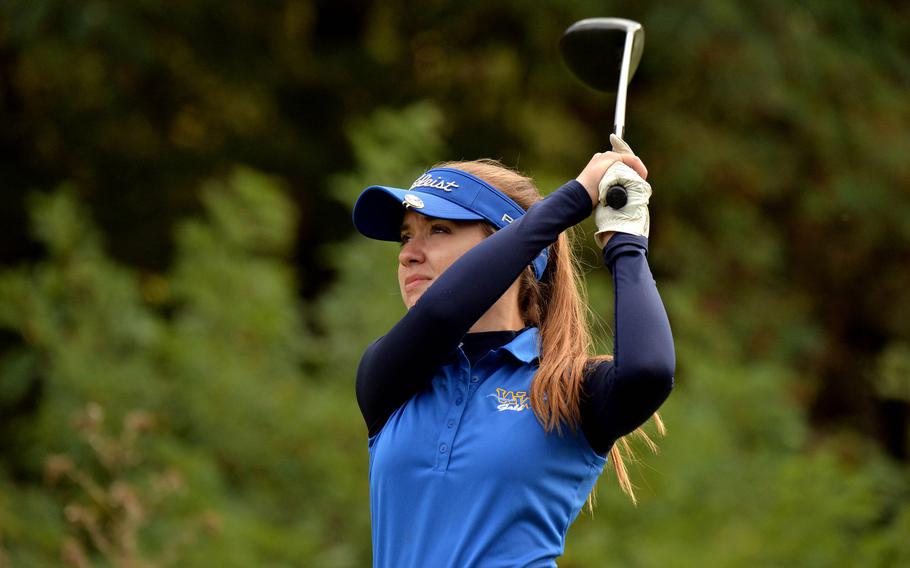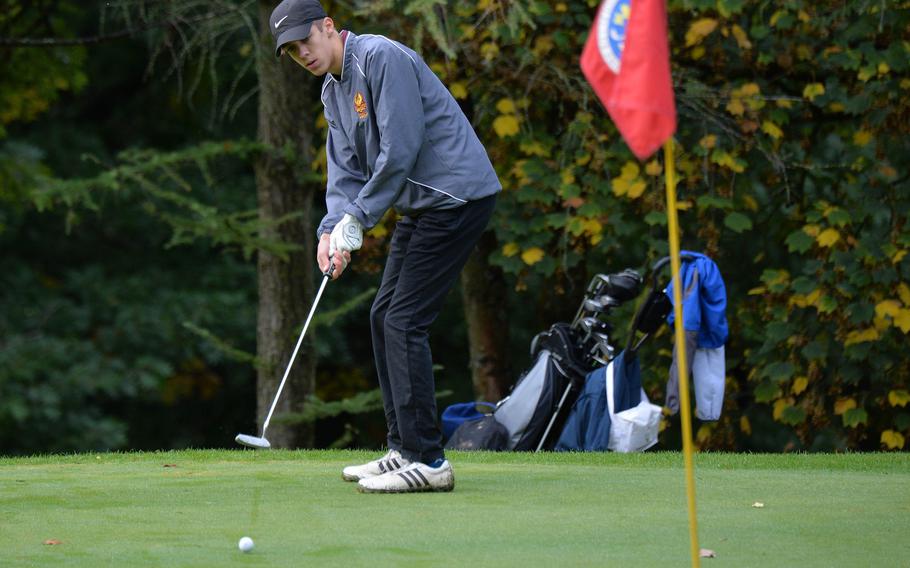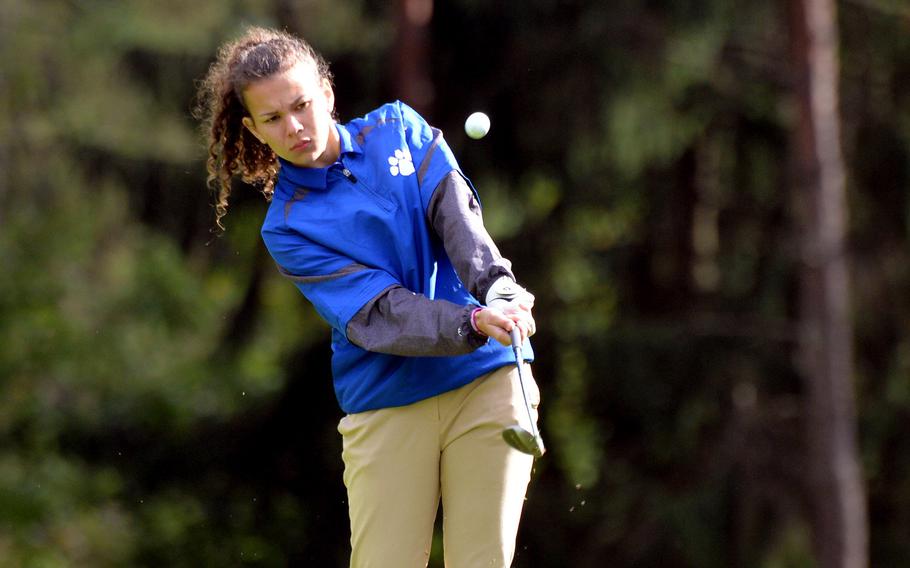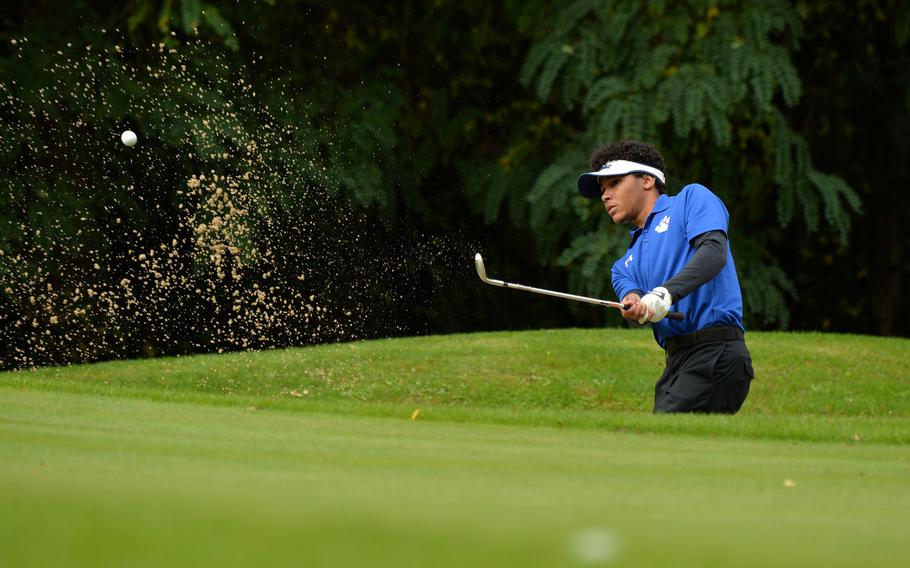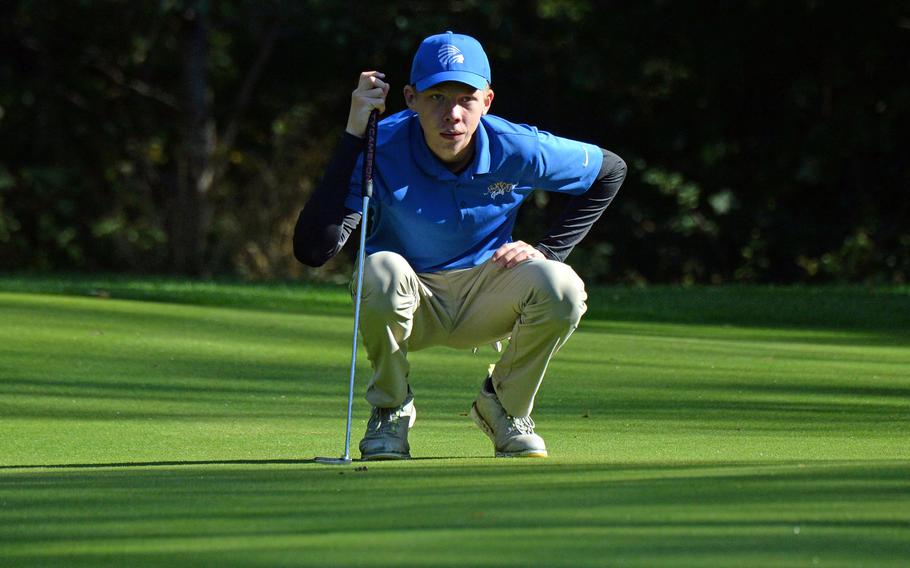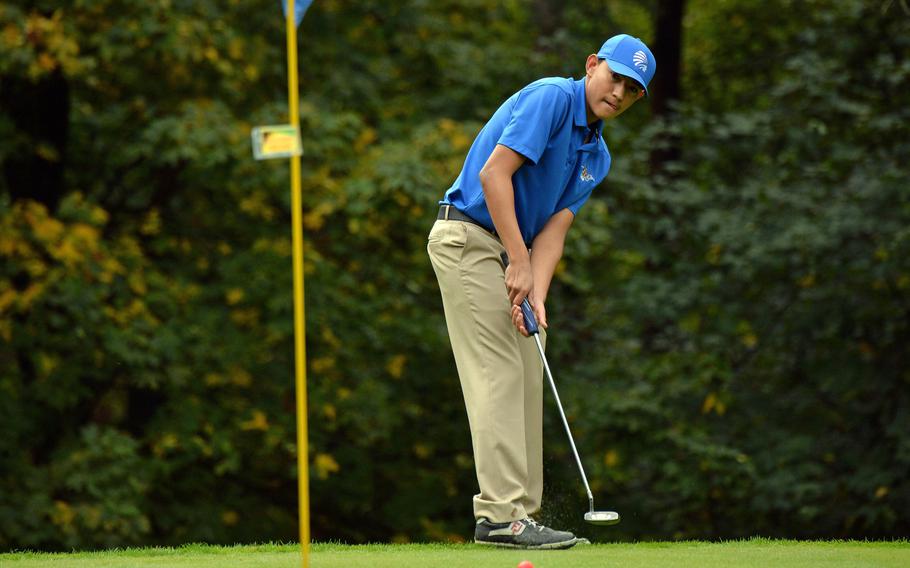 WIESBADEN, Germany— Nineteen boys and nine girls squared off against each other Wednesday on the first day of the DODEA European golf championships.
But there were other factors at Wiesbaden's Rhienblick golf course as well. Tucked away in majestic Frauenstein forest, the course and the wind seemed to challenge the players right from the start.
Ramstein's Ben Todman and Michah Webb were paired with Wiesbaden's Clayton Shenk and Gilbert Bustillo for the opening round of golf. They are the top four seeds in the boys competition.
The four young men displayed good sportsmanship while battling each other throughout the first round of the two-day tournament - always giving each other encouragement or compliments when one made a good shot.
At the end of the ninth hole Todman and Shenk were tied with 22 points apiece while Bustillo and Webb were tied with 18 points each under the modified Stableford scoring system.
"My strategy was to play what I know. I didn't want to walk onto the course doing shots that I normally wouldn't do," said Todman, last year's runner up. "There are no hero shots, just dumb shots. I just wanted to play smart and everything else would fall into place."
The back nine holes would see the winds get much stronger and that helped separate Todman and Shenk, but not by much. At the end of the first day of play Todman would lead Shenk 41 to 39 and Bustillo and Webb were tied at 37 points respectfully.
"My dad tells me that the hardest part about the game of golf is the 6 inches between your ears," said Shenk, the defending champion. "Today was mainly a mind thing. I was in my own head too much."
In the girls draw, none of the top four finishers from last year returned. So there will be a new champion crowned. The race to see who wins is wide open.
At the end of the first round of play Ramstein's Carleigh Rivera was on top of the leader board with 11 points followed closely by Wiesbaden teammates Alyssa Shewell and Heidi Johnson and Kaiserslautern's Reigen Pezel, all with nine.
Edge.david@stripes.com Twitter: @DavidEdge96798393