D-III roundup
It's Baumholder-Brussels and Sigonella-Ansbach for titles
---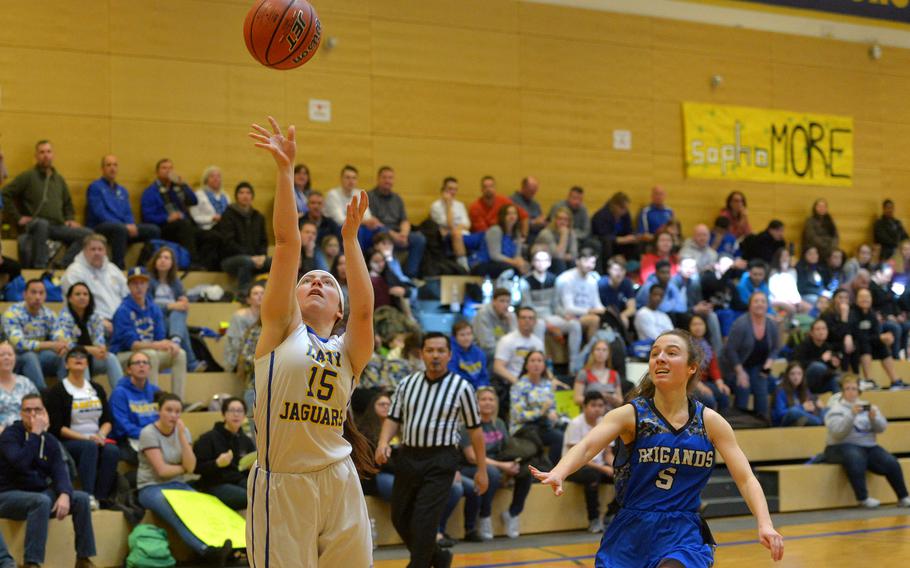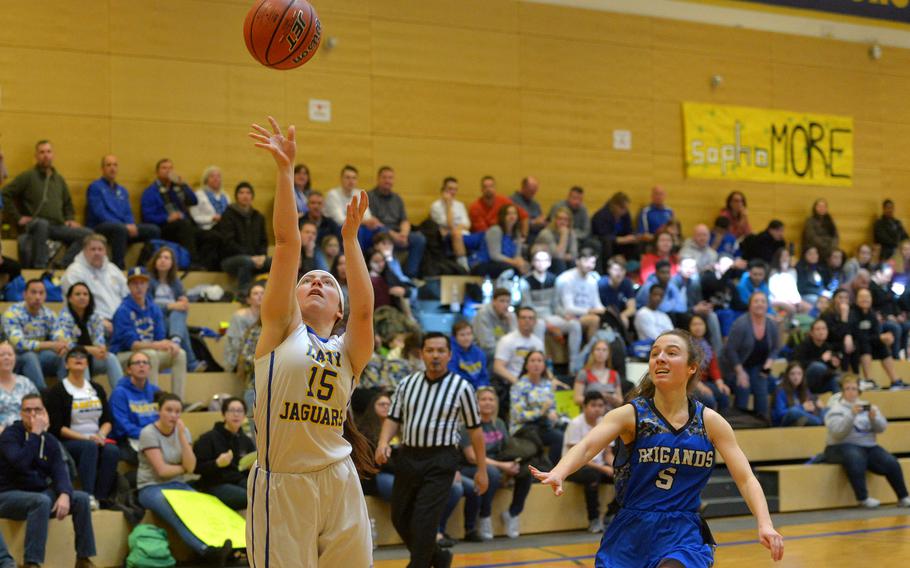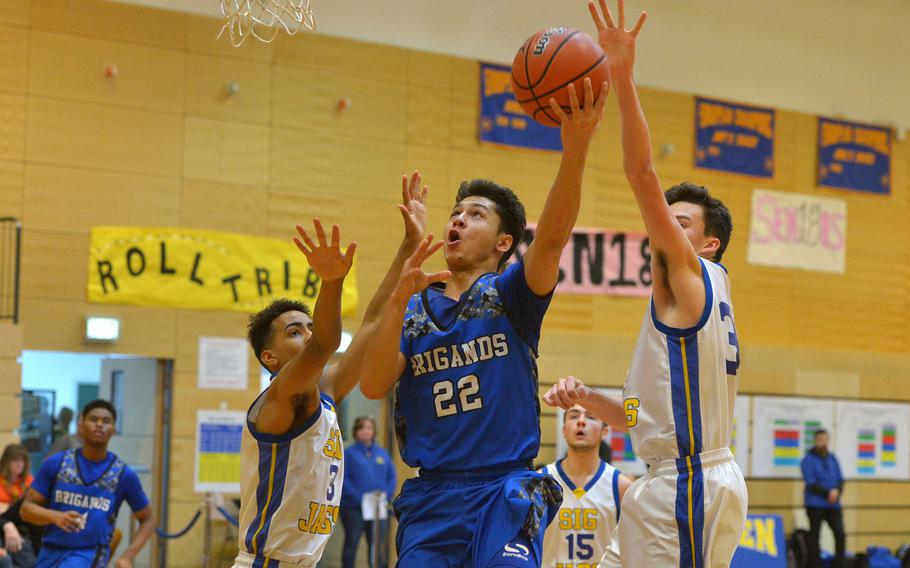 The Baumholder Bucs boys have beaten the Brussels Brigands all three times the teams have met this season. The Sigonella Jaguars girls have downed the Ansbach Cougars twice in as many meetings.
But all that goes out the window Saturday with DODEA-Europe Division III basketball titles on the line.
BoysBaumholder, unbeaten in the regular season at 10-0 in D-III and 14-0 overall, suffered its first loss in round-robin play on Thursday to Ansbach.
The Bucs, Brigands and Cougars all finished with 4-1 marks, but Ansbach was the odd team out due to point differential in the games the three teams had played with each other.
Brussels, 3-5 in D-III and 8-7 overall during the regular season, won the first two games played Friday to essentially clinch a spot in the finals. The Brigands topped Alconbury 43-27, then edged Sigonella 25-22.
Baumholder defeated Hohenfels 58-48 on Friday morning, then came back to top Sigonella 47-26 to clinch a spot.
The Bucs defeated the Brigands 60-44 on Jan. 19 and then 40-38 on Jan. 20. Baumholder defeated Brussels 41-32 in round-robin play on Wednesday.
Hohenfels and Ansbach play for third.
GirlsSigonella and Ansbach met once during the regular season and the Jaguars came out on top, 27-22. The two teams squared off again in round-robin play on Wednesday and Sigonella won 29-18.
The Jaguars only played three divisional games during the regular season and won two of them. Sigonella was 10-3 overall. Ansbach was 5-5 in D-III play and 7-7 overall.
Both schools finished 4-1 in round-robin play, edging out Hohenfels (3-2) and Brussels (3-2), who will play for third.
On Friday, Sigonella defeated Brussels 29-22 and later Baumholder, 32-23. Ansbach downed Hohenfels 28-24 and finished off the night with a 42-25 victory over Ansbach.
The girls take the stage at the Clay Kaserne Fitness Center in Wiesbaen at noon after the cheerleading championships and the boys follow.
---
---
---
---