Hohenfels' mistakes fuel AFNORTH scoring binge
by
Martin Egnash
September 22, 2018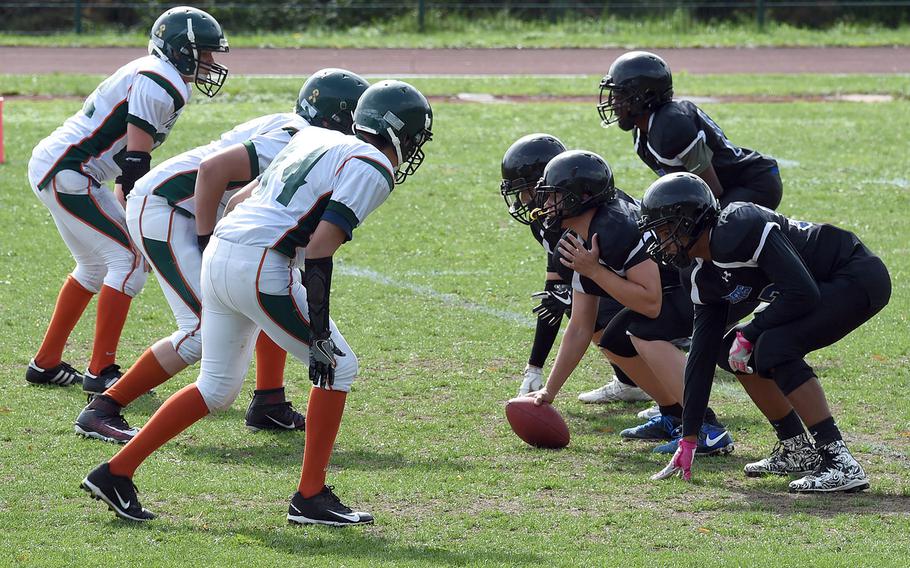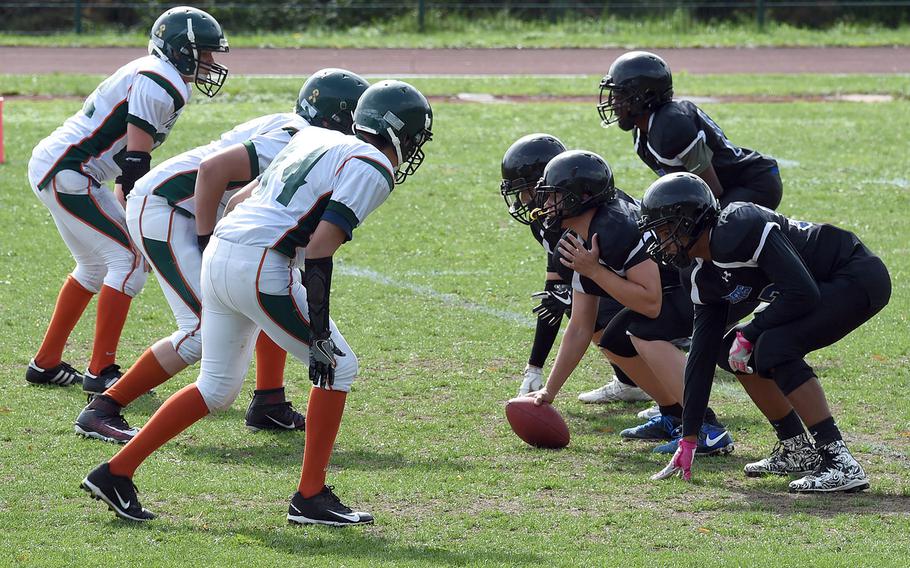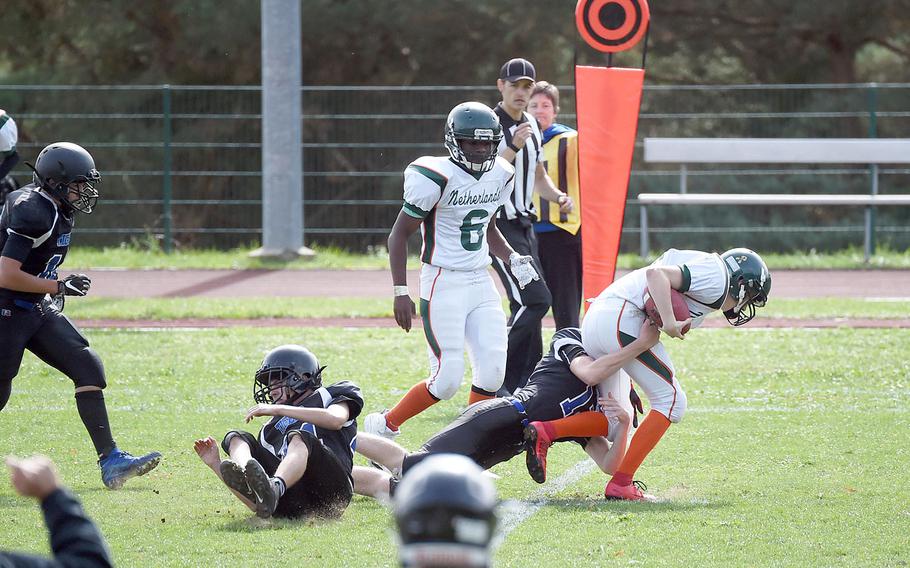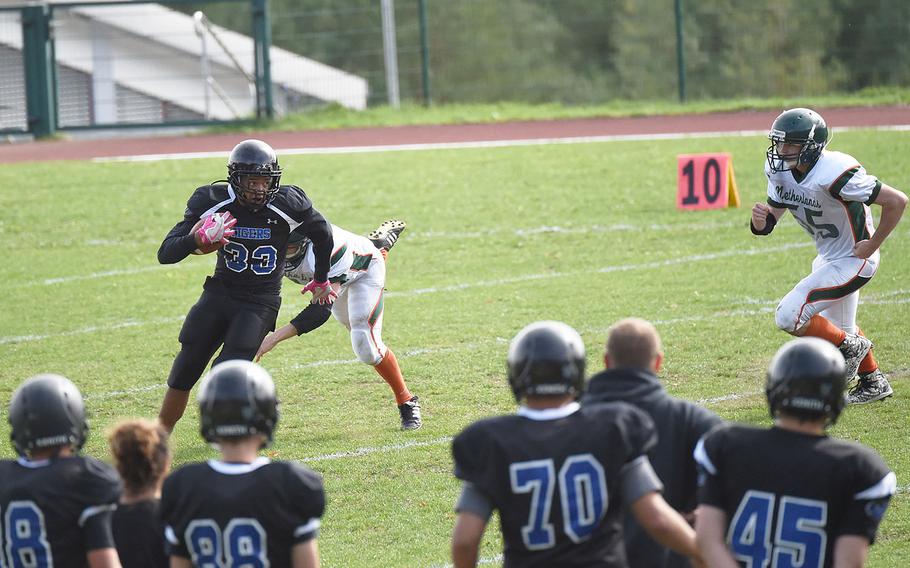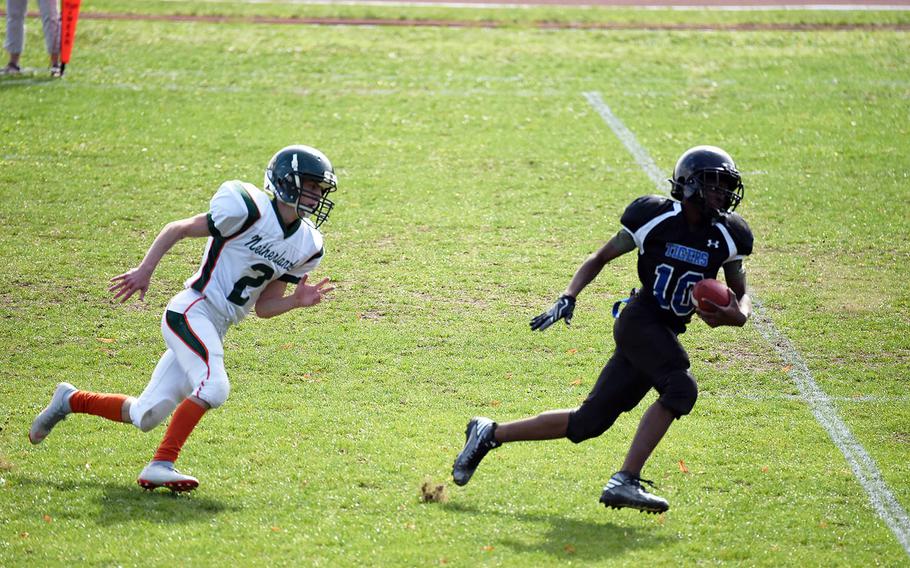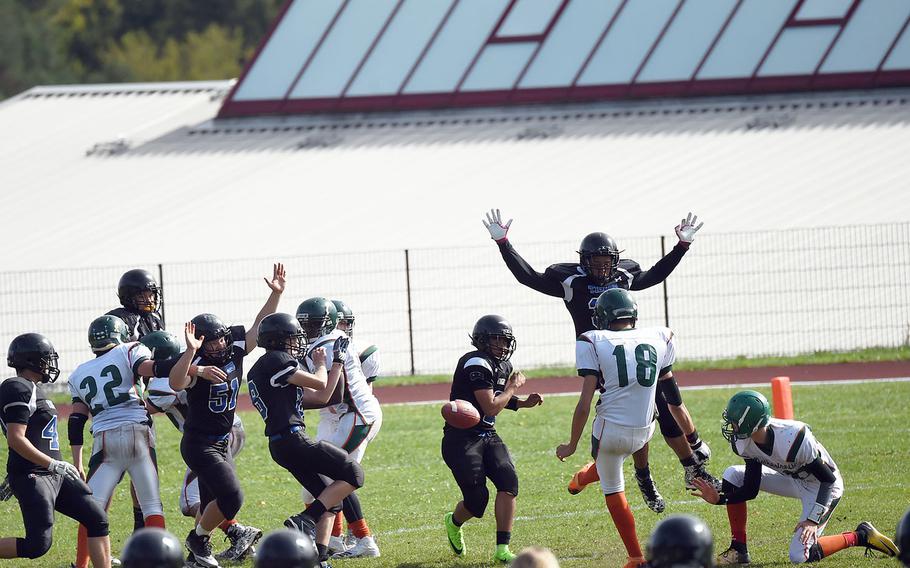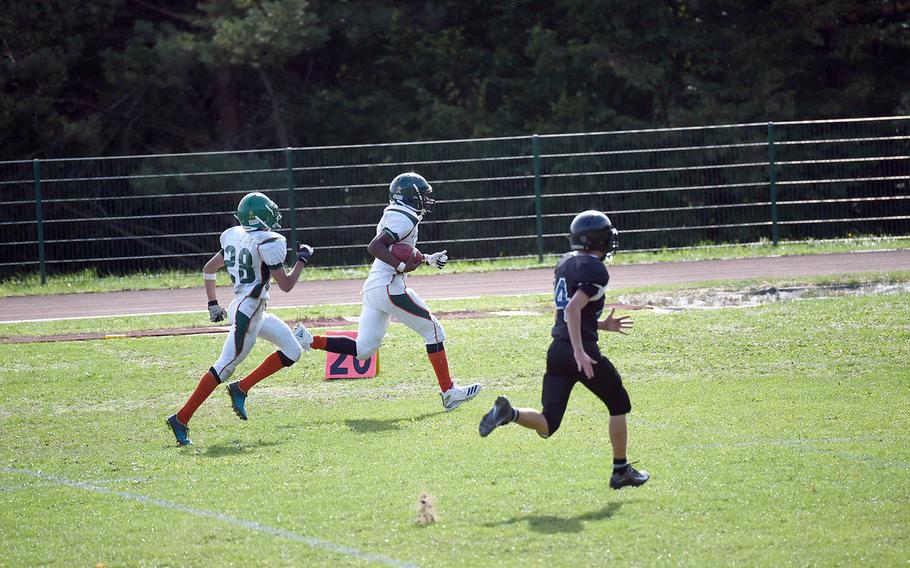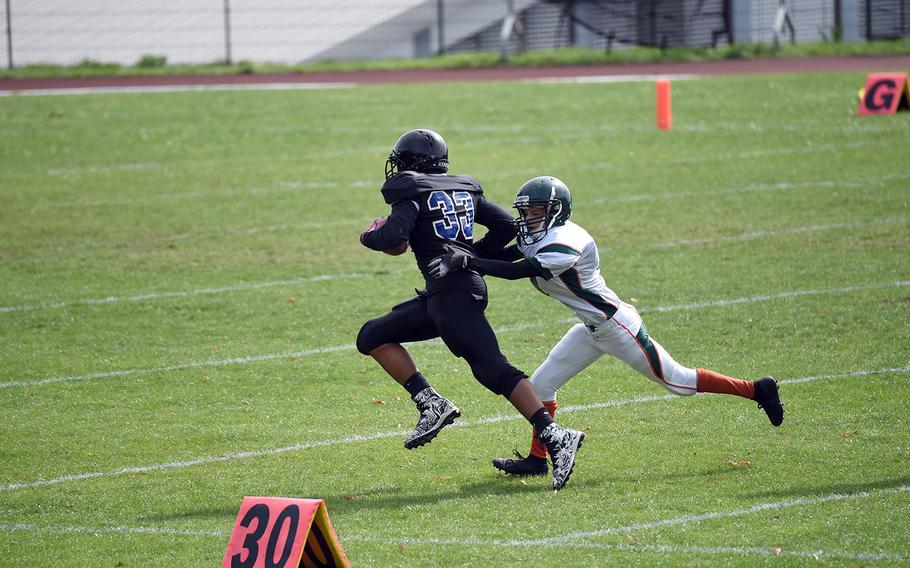 HOHENFELS, Germany – The AFNORTH Lions capitalized on many mistakes made by the Hohenfels Tigers on Saturday to rack up a 64-12 victory during a six-man football game.
AFNORTH head coach Greg Blankenship says his team owes its victory to keeping its own mistakes to a minimum, while capitalizing on those of Hohenfels.
"Six man comes down to execution. You can hide your mistakes on 11, but you can't on six-man. Whoever doesn't make mistakes, wins the game," Blankenship said. "We're even with them, they're a great team, we just didn't make as many mistakes today."
The Lions started their path to victory early in the first quarter, when halfback Keoni Gallman ran in their first touchdown, quickly followed by a kick (conversion kicks are worth two points in six-man football).
Shortly after, AFNORTH's Silvert Haukland intercepted the ball off a pitch, and ran it back, unopposed, for another touchdown. Another two-point kick brought the score to 16-0 at the end of the first quarter.
It wasn't until the score was 30-0 that the Tigers scored their first of two touchdowns, when Jayquan Jefferson ran it through the Lions defense from the 1-yard-line. A strong run by teammate Julian Walker set up the score.
But the Lions kept pressing on, stacking on touchdowns by Gallman, Cole Birdsell, and freshman Marquez Williams.
A second Tigers' touchdown, again by Walker, created the final score.
Williams, who scored two touchdowns, never played football before this season. "He (Williams) did great. He listens, he's fast, and he isn't afraid to do anything," Blankenship said. "I told him before the game: 'They're going to come at you, because you're a freshman. Prove that a freshman can do the job,' and he did. His speed helps."
On the positive side, the Tigers blocked several extra-point kicks, had a strong running game, and more complex plays, though that didn't show up on the scoreboard.
"We gave the game to them," Hohenfels head coach Phil Rigdon said. "We're better than what we showed out there today."
Rigdon said his team will work on fixing mistakes and return stronger for the rest of the season. That season progresses next weekend as Hohenfels travels to Baumholder and AFNORTH hosts Ansbach.
Twitter: @Marty_Stripes