Grapplers in Aviano get preview of who they'll face at sectionals
by
Kent Harris
January 14, 2017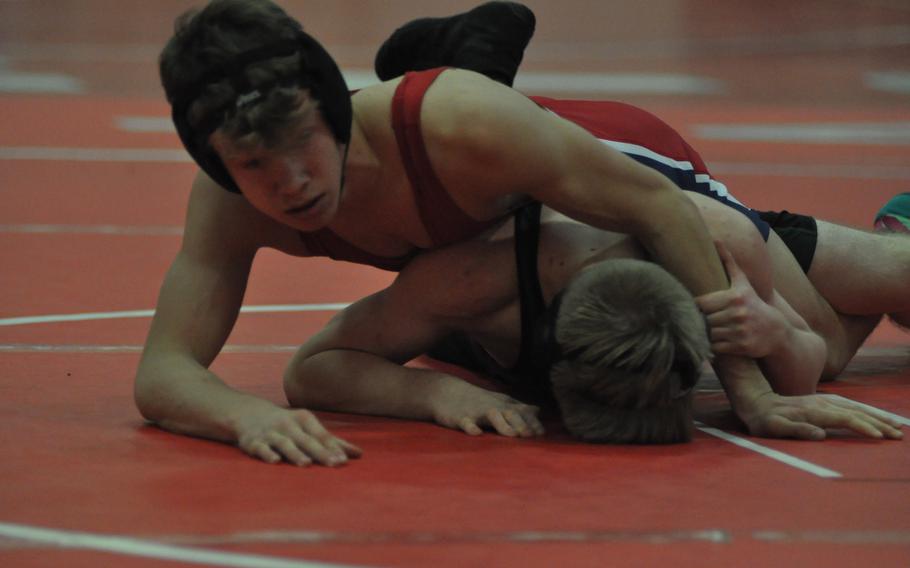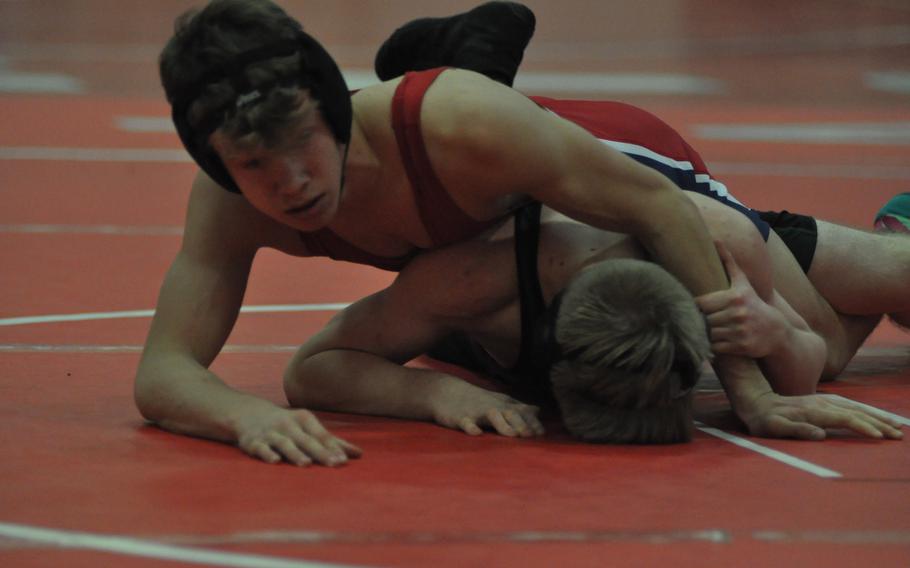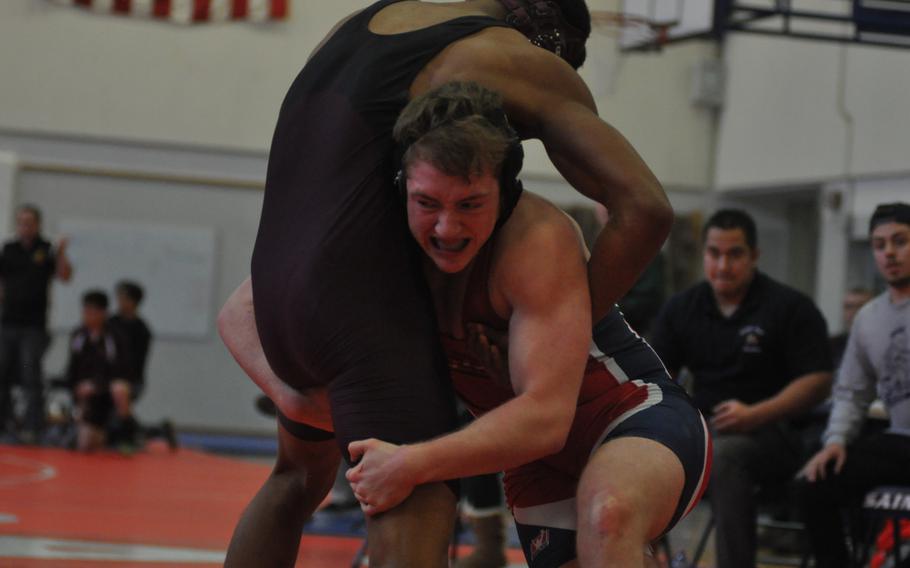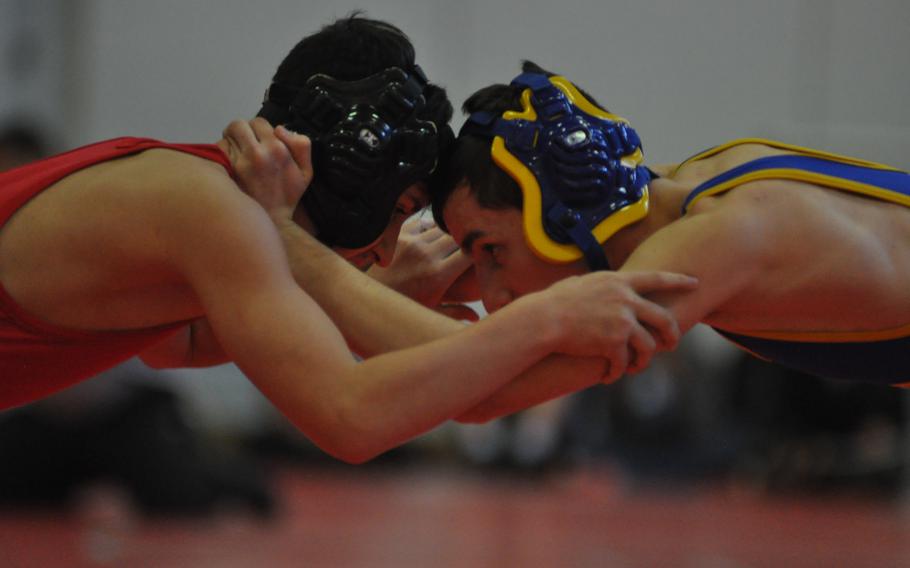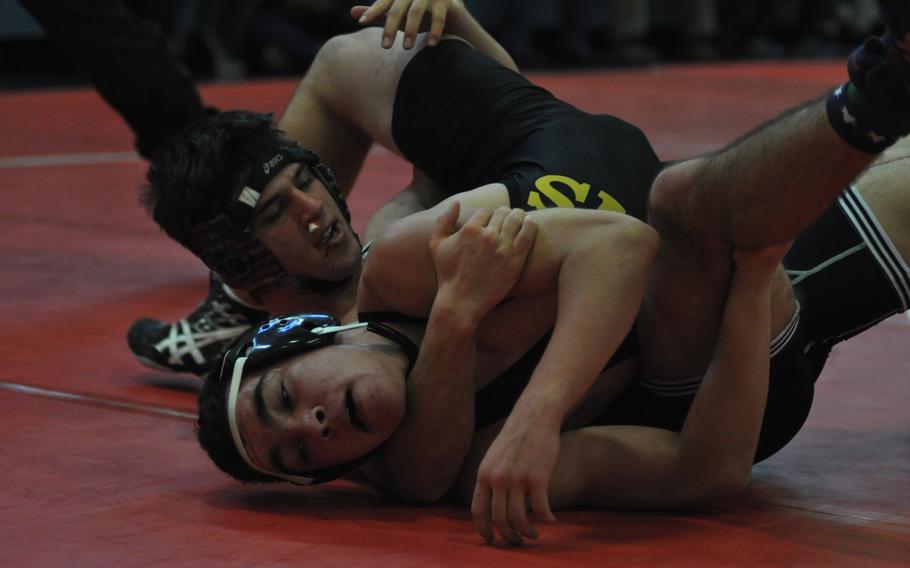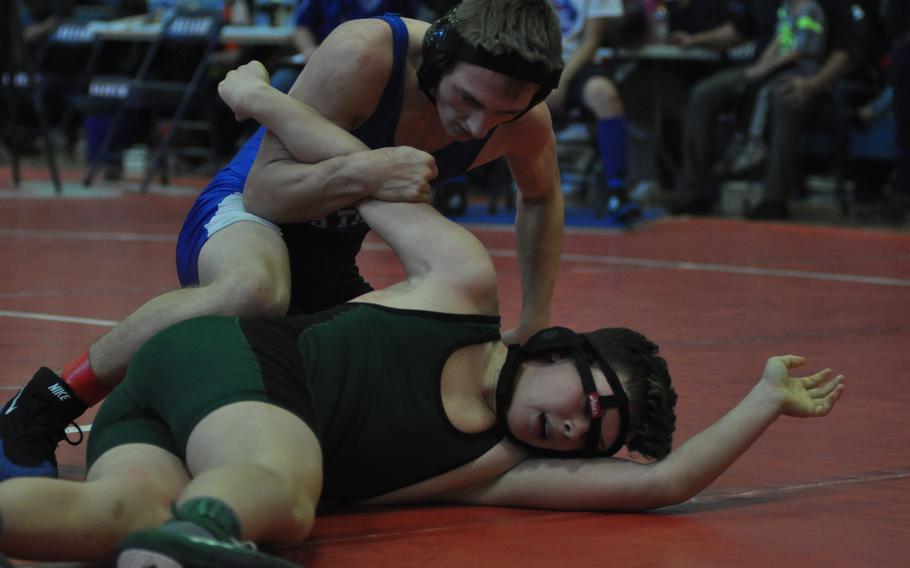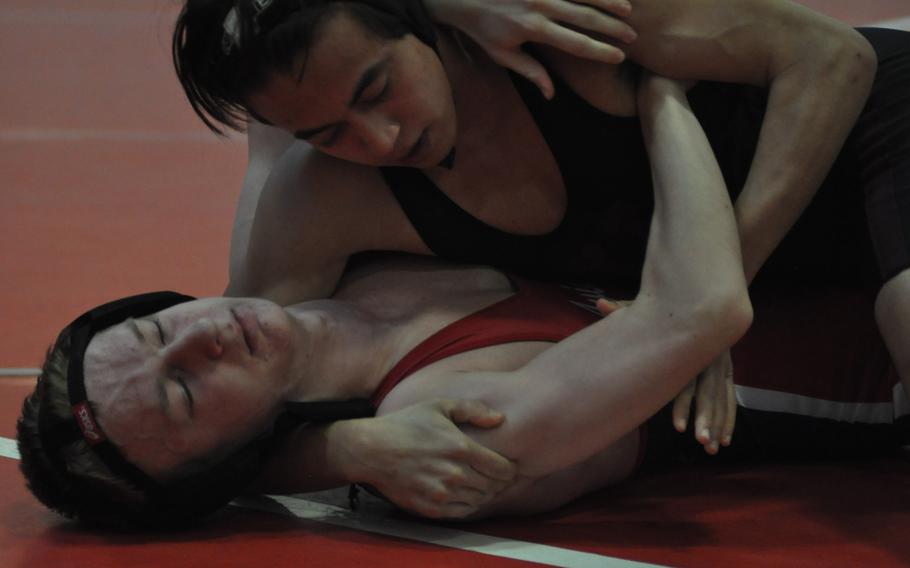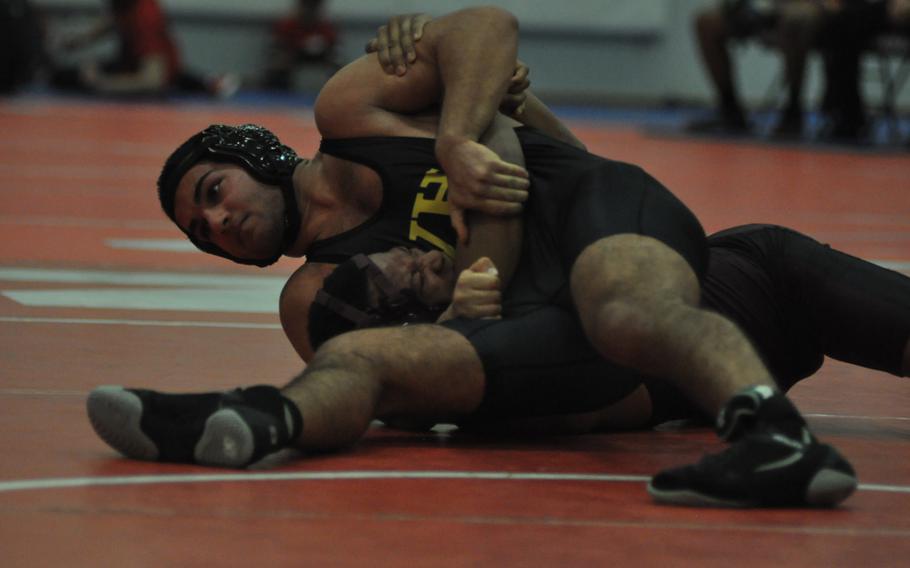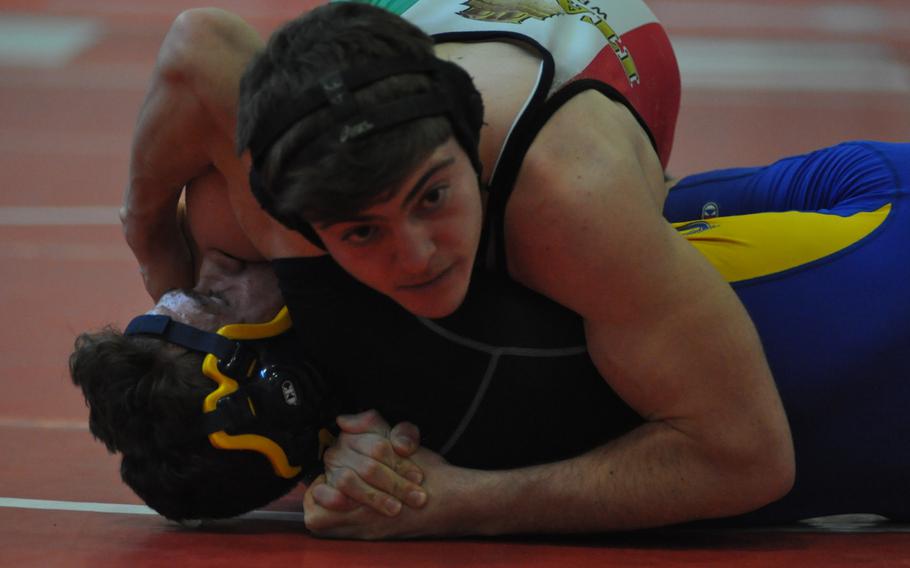 AVIANO AIR BASE, Italy – It took some wrestlers 11 hours of traveling through patches of miserable weather to take part in a seven-team meet Saturday.
Little did they know that they'd spend almost as much time in the gym.
"First of all, we want them to come out and be ready to wrestle," said Hohenfels coach Todd Laverentz, whose eight-member team traveled south of the Alps with Vilseck.
For the most part, the Tigers and their competitors were ready and stayed that way through more than 170 matches that took more than 71/2 hours to complete.
But those who stayed for only a few hours missed some of the best competition.
Three consecutive matches held on one of the two mats about five hours into the meet were among the highlights.
Munich International's Cole Ronnau came as close as he has to a loss this season at 170 pounds, rallying to defeat Vicenza's Ethan Johnston 14-11. Ronnau, who along with brother Drake make up the Munich squad, was nearly put to his back in the first period and didn't look assured of victory until the final seconds.
Aviano's Ayden Capps broke a 5-5 tie with a takedown with 13 seconds left at 182. He had entered the third period down 5-4, but shut out Vilseck's Kiefer Andrus the final two minutes.
Naples' Nick Clarida followed that by eventually earning a victory in overtime over Vicenza's Shamil Aliyez. The two battled to a 10-10 tie in regulation that included a tying reversal from Aliyez with three seconds left.
Aliyez's brother Emil was among the other wrestlers who had strong days. He went 5-0 at 182 to stay perfect on the season.
In the team standings, Vicenza and Naples tied with 90 points, just ahead of Vilseck (88) and not that far in front of the host Saints (69). Sigonella, sporting 12 wrestlers this year, got some hope of a potential run at a Division III title by outscoring Hohenfels 45-14.
The field Saturday will almost mirror that of the Feb. 11 sectional qualifier at Aviano, with American Overseas School of Rome expected to join the party. Hohenfels isn't slated to travel to Aviano again, but Laverentz said he would be pushing to change that.
So the bus ride through snowy parts of Germany, Austria and Italy couldn't have been that bad.