Girls course record falls while Sigonella boys triumph
by
Norman Llamas
September 14, 2019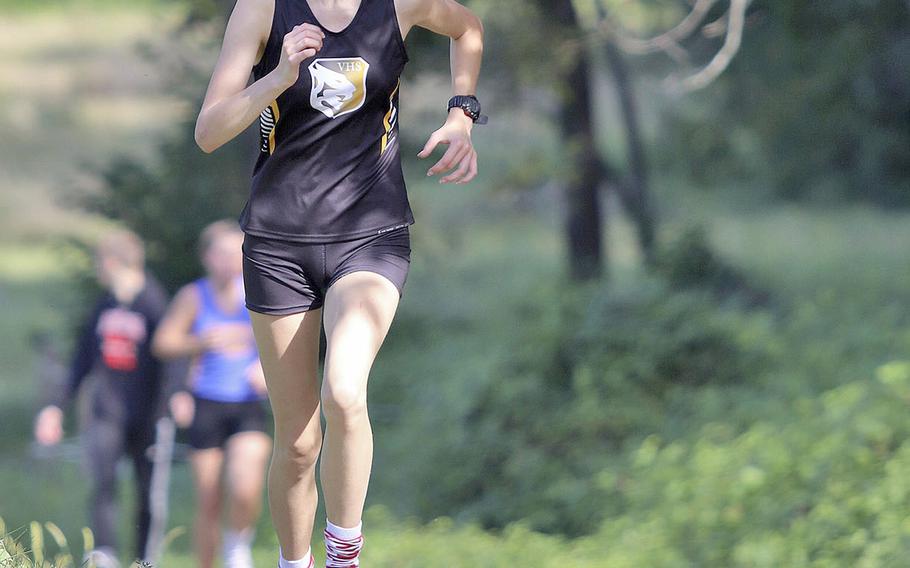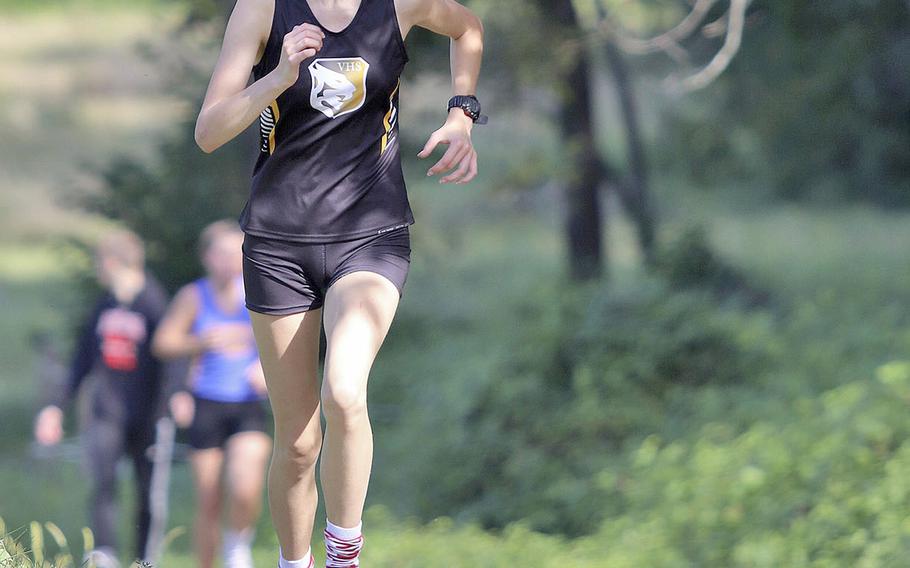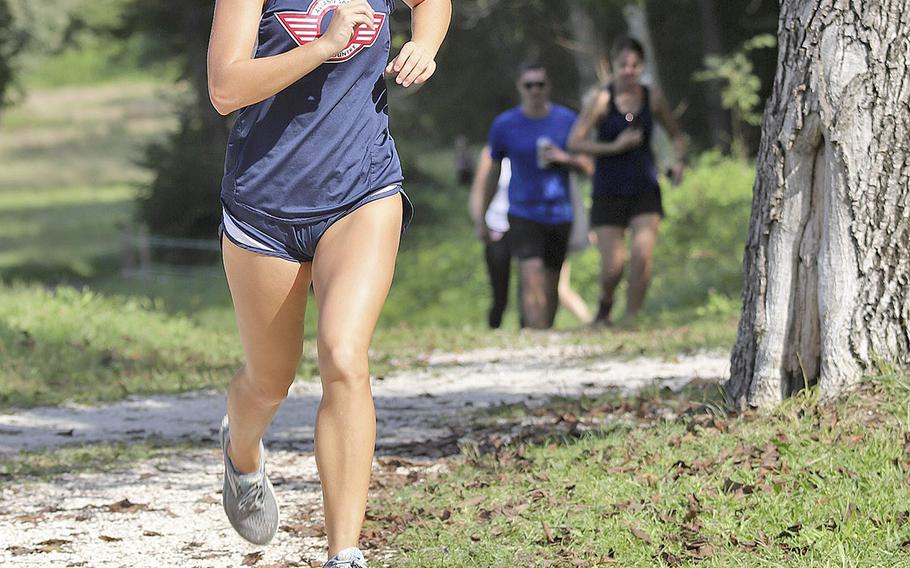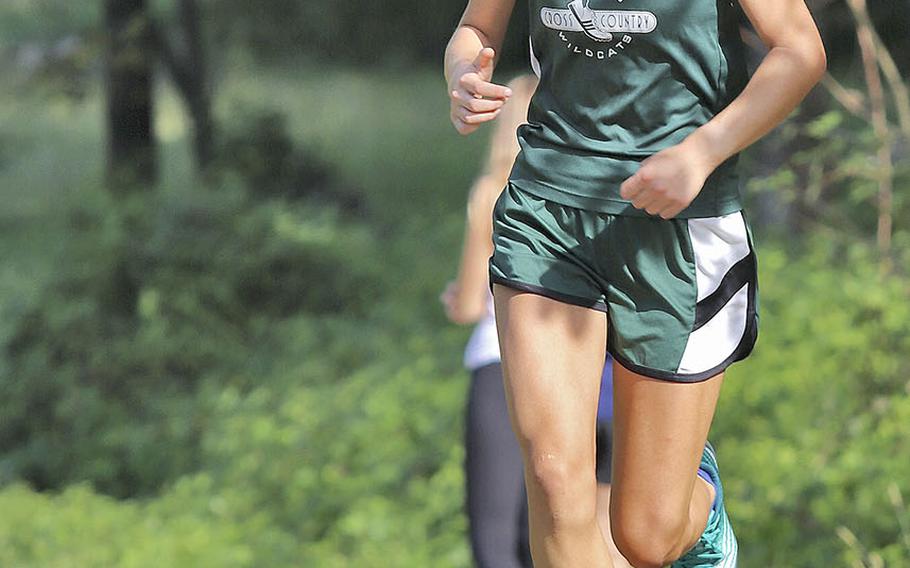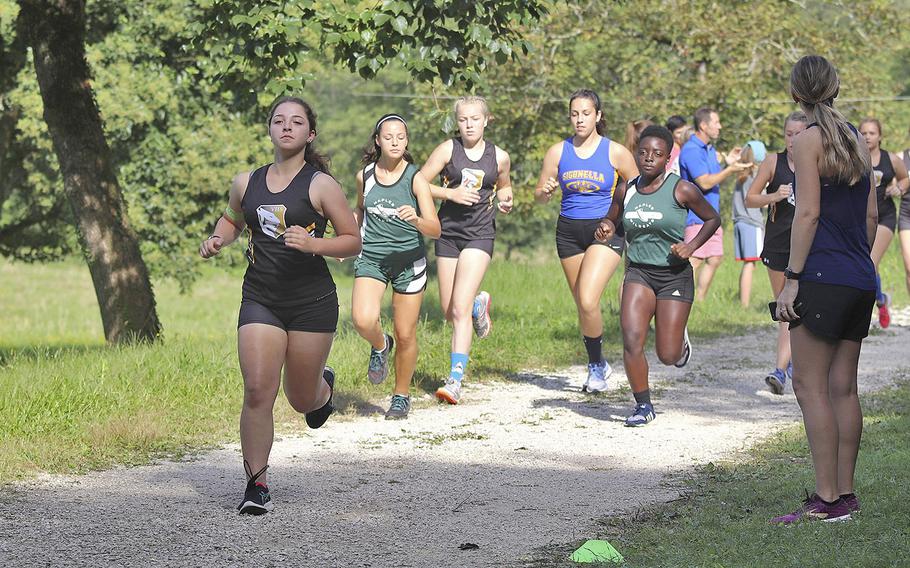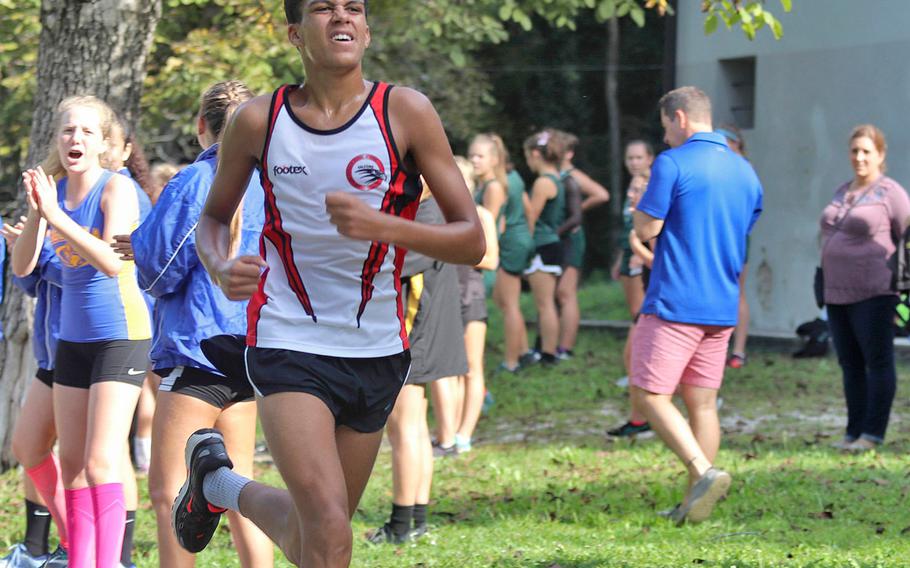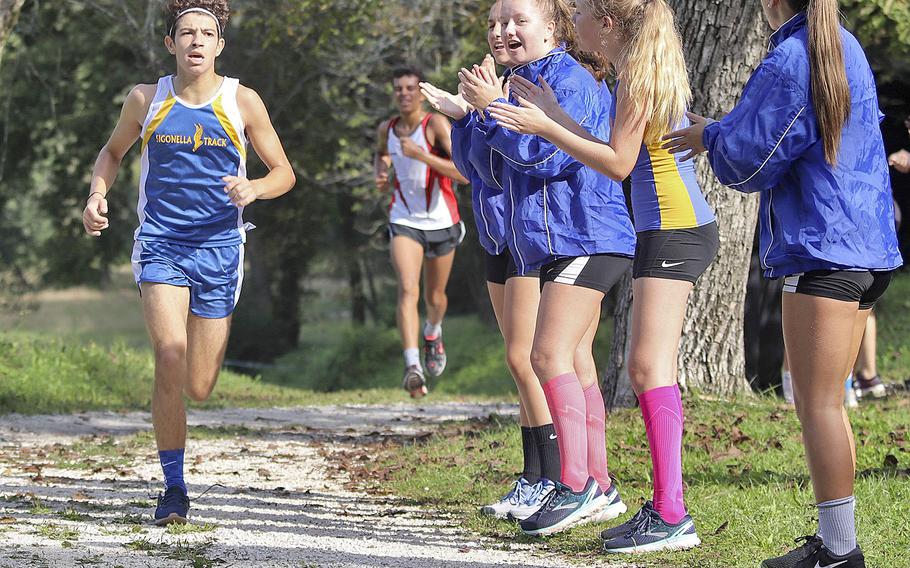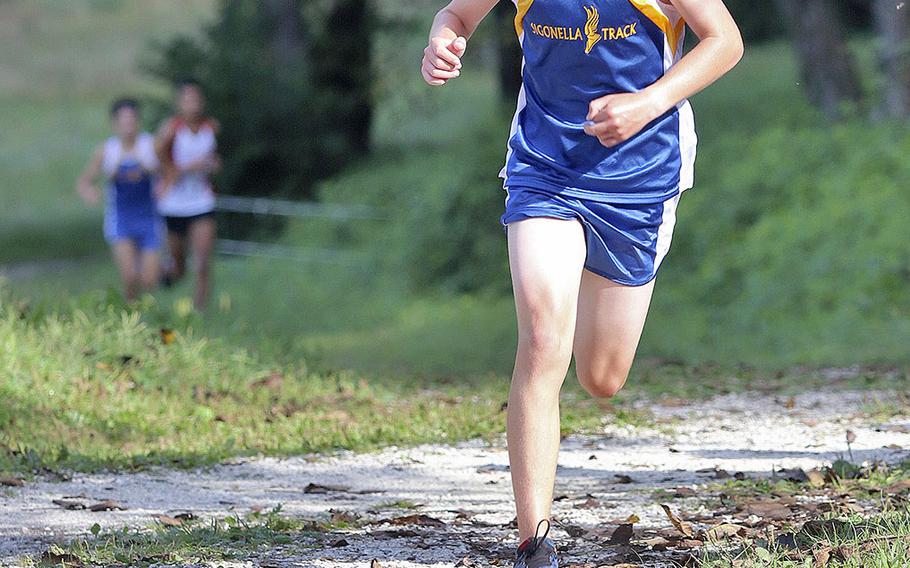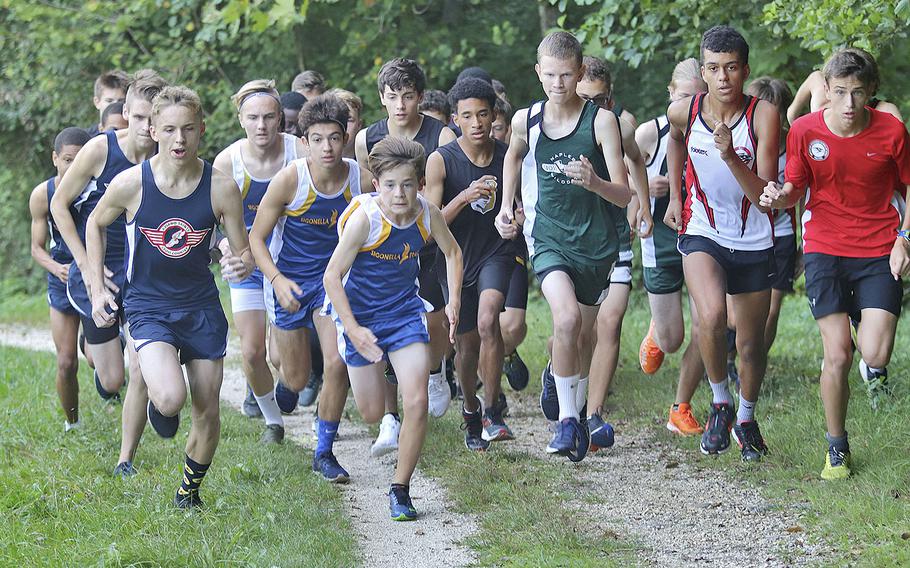 POLCENIGO, Italy – Weather conditions were nearly perfect Saturday as 62 competitors descended on the picturesque and densely wooded San Floriano Parco Rurale to compete in a DODEA-Europe cross country meet.
It turns out that it was an even more perfect day for Ariana Coats of Naples, who ran the 5-kilometer course in 20 minutes and 38 seconds, shattering the former record of 21:50.
No record fell in the boys' competition, though that was in doubt at least for a while.
Saul Johnson from Sigonella placed first with a time of 18:53 - 1:27 short of the course record of 17:26.
"I got a cramp on my side about three quarters of the way into the race," Johnson said. "That cramp affected my running and had it not happened, I could have possibly come closer to beating the course record of 17:26." Johnson led the boys team to a first-place finish.
"Our kids represented their school well today," Sigonella coach Jennifer Wilson said. "I'm proud of all of them. They have great team chemistry, and that's great to see from a school as small as Sigonella."
The Jaguars had already qualified two boys at the season's opening meet and the boys also made it as a team in the first meet.
So did Aviano, even though they didn't even qualify Saturday as an official team.
"Despite not having a team for either the boys or girls, individually we did well," coach Kimberly Karger said. "One of our girls placed second today and one of the boys finished in fourth place, so that's something to be excited about."
"Course conditions were great today," Karger said. "All the students demonstrated good sportsmanship and it was great to see one of the girls break the course record."
llamas.norman@stripes.com Twitter: @normanllamas