Format change brings hope to Hohenfels
by
Martin Egnash
August 30, 2018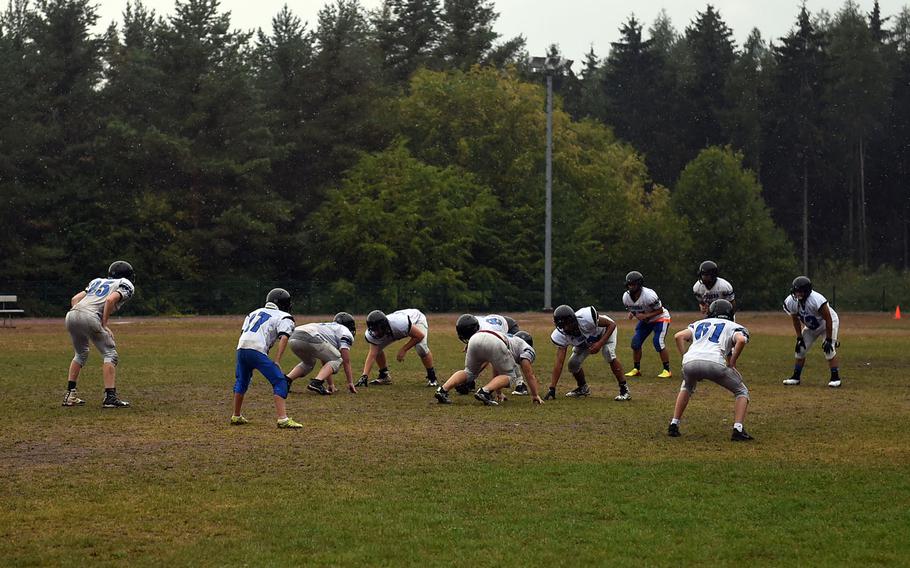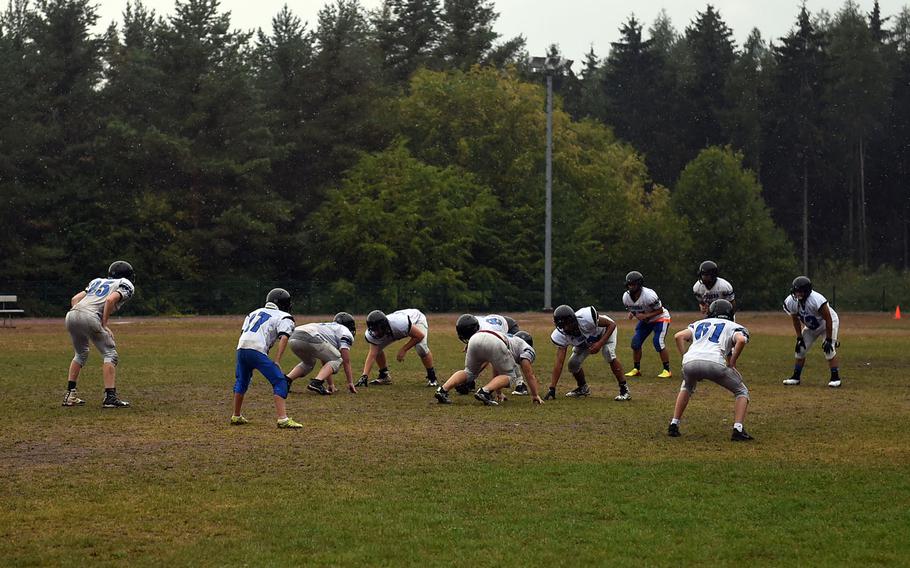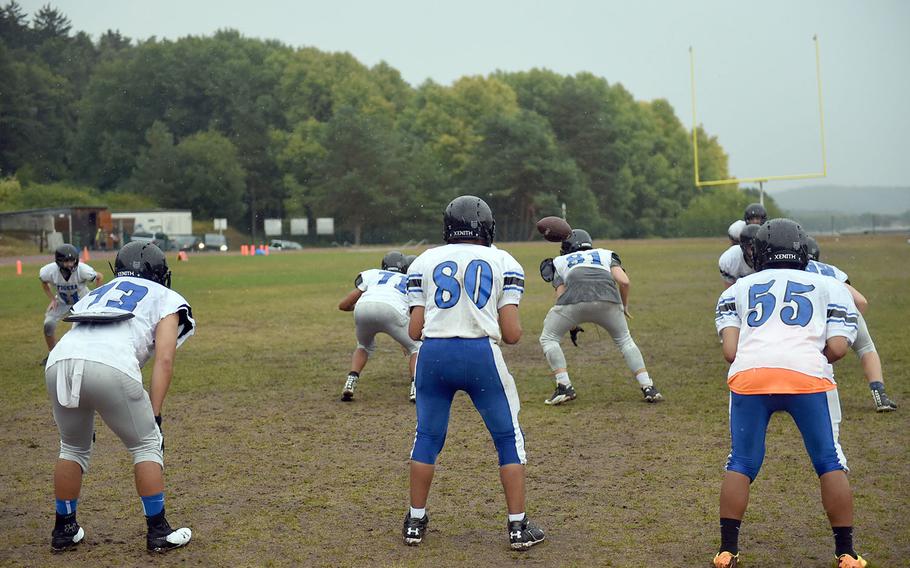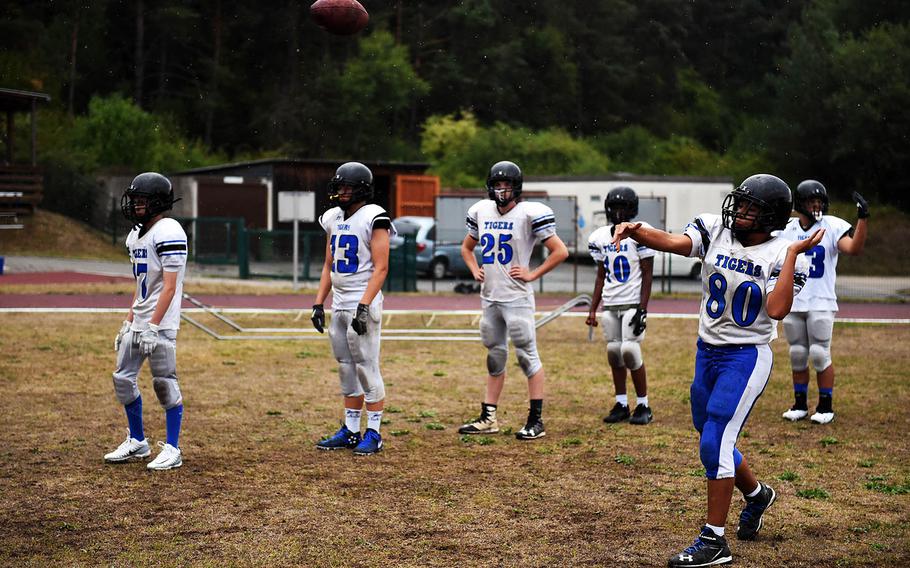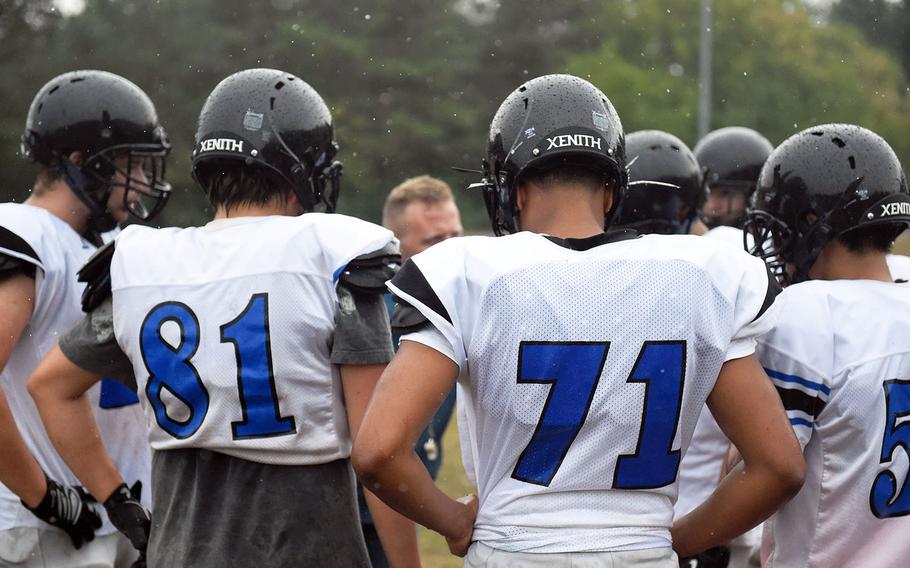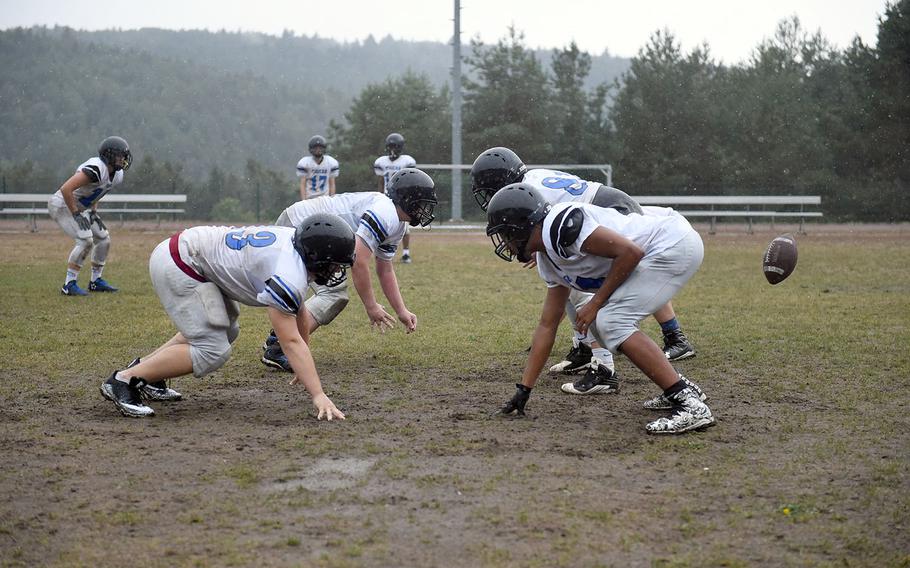 Seventh in a series of looks at high school football camps around Europe.
HOHENFELS, Germany – The Hohenfels Tigers are working hard to get ready for this year's new six-man DODEA-Europe Division III football games.
It's something that works out well for the small school, which often times struggles with getting enough players.
The change from 11-man allows the small school to have enough players to practice offense and defense at the same time, because it doesn't have to have some players play each way.
"We're really looking forward to (six-man football) this year," coach Phil Rigdon said. "For a small school that can't field so many players, it's great. We're looking good this year."
The school was also gifted a boon because of a small expansion of the base, which resulted in a handful more players.
"We have a bigger pool to work with, this year," Rigdon said.
But the game change comes with slightly different rules. It's played on a narrower field, and with only six players on defense, high-scoring games are expected.
"I think defense is going to be the key to this," Rigdon said.
So the coach said his team is changing up the defensive strategy to capitalize on the new style of play.
With only a few returning players, though, the Tigers are still working out the kinks, and finding out which players work best in what positions. One known: Returning quarterback Anthony Gonzales.
"He's a beast. A great quarterback," Rigdon said. "We're glad he's back with us."
"This is new for a lot of them," Rigdon said. "We're still figuring things out. But I think we have the tools necessary to play very well this year."
Twitter: @Marty_Stripes