Gallery
Football camp signals start of DODEA-Europe sports year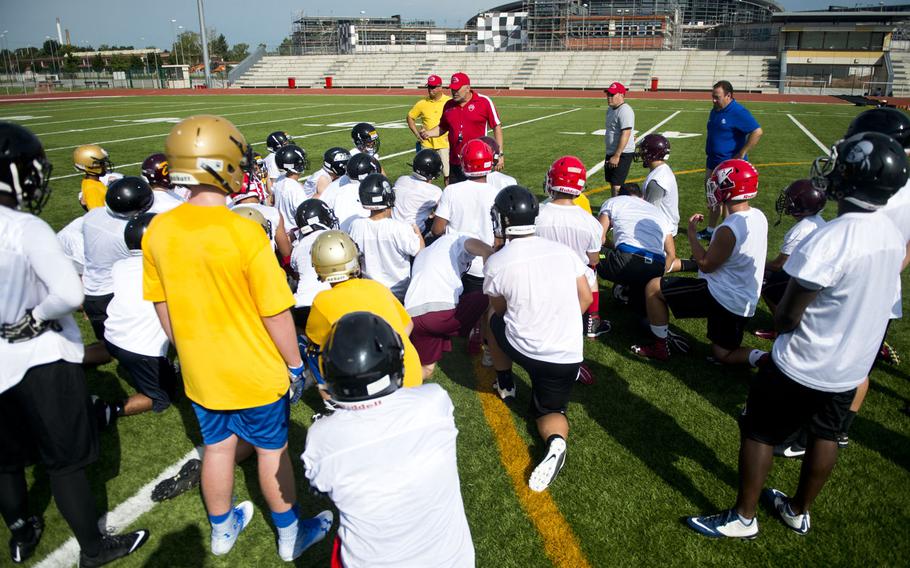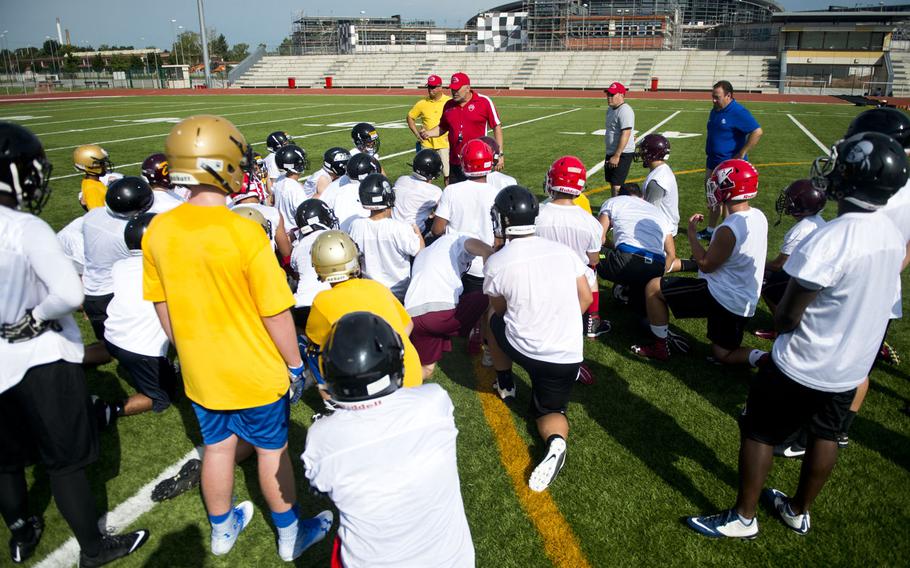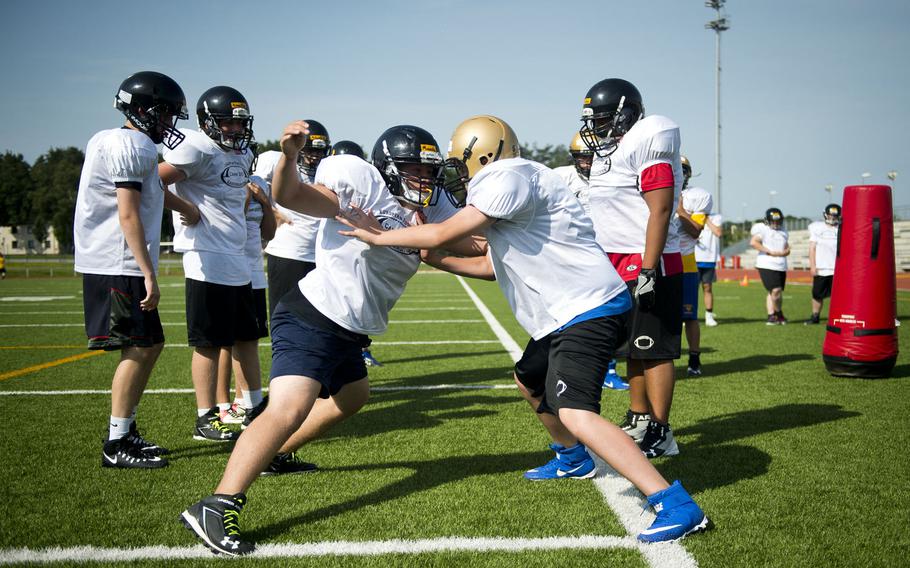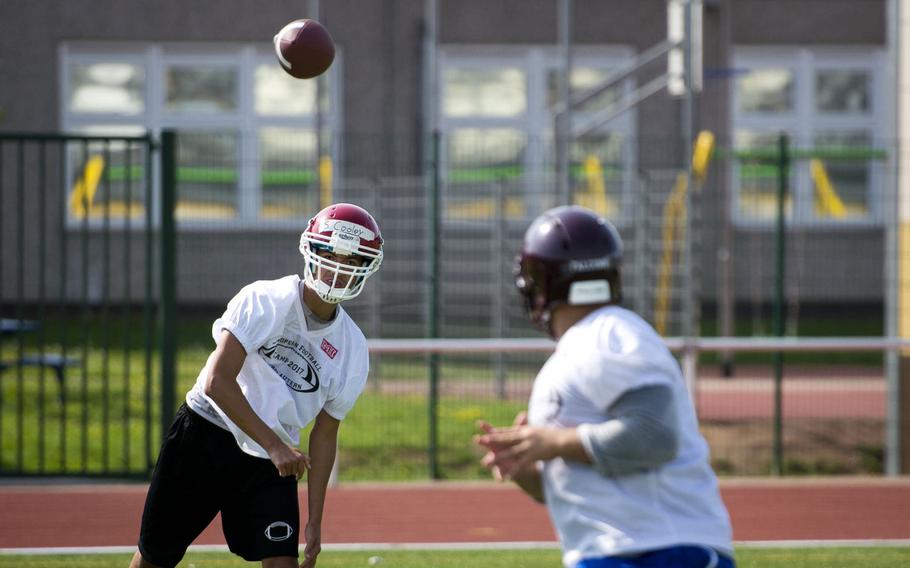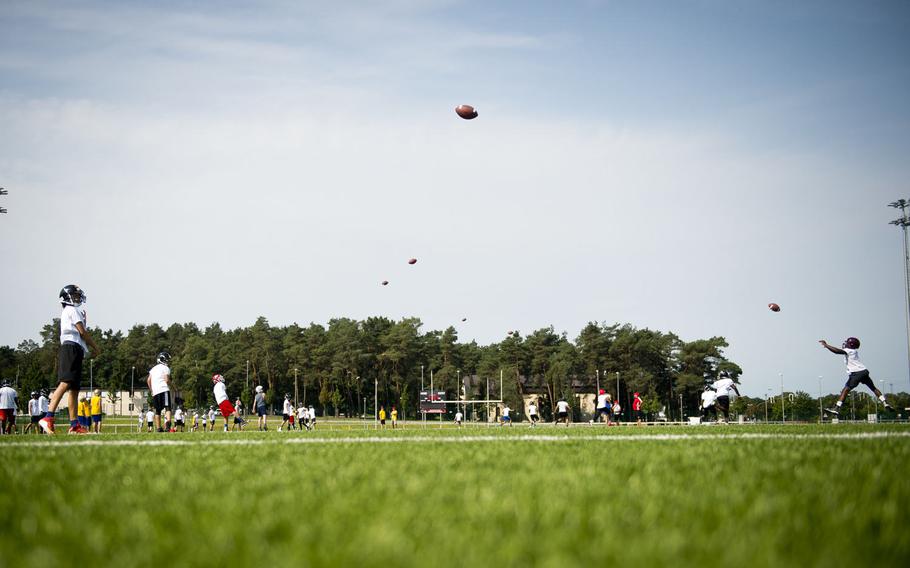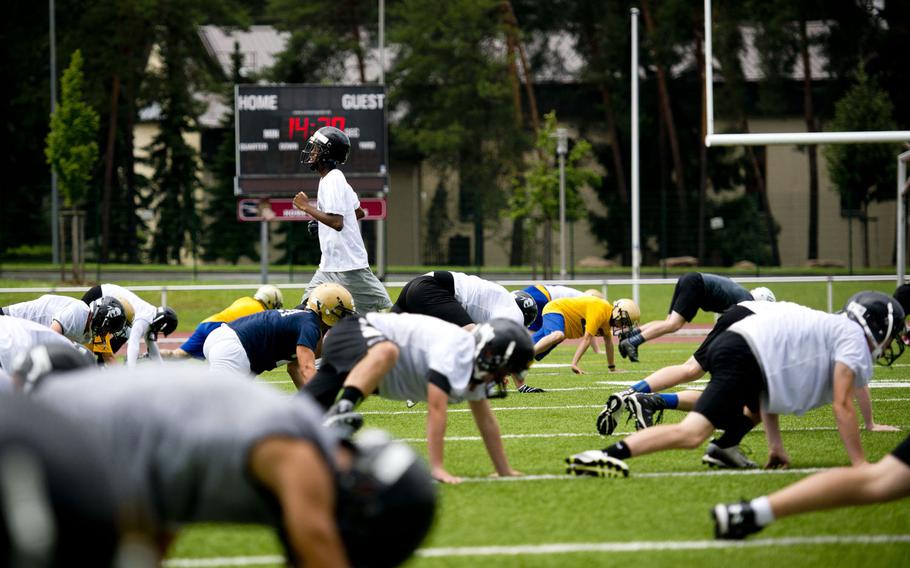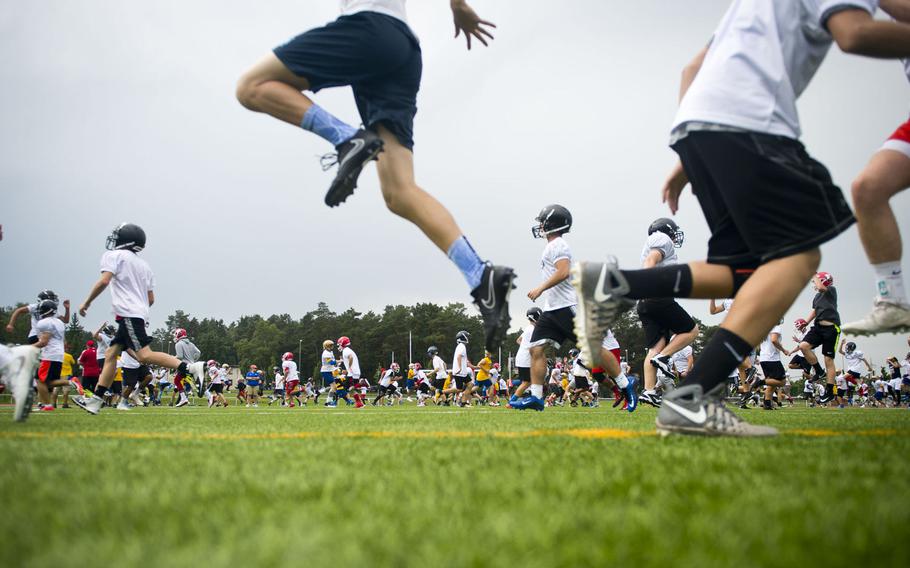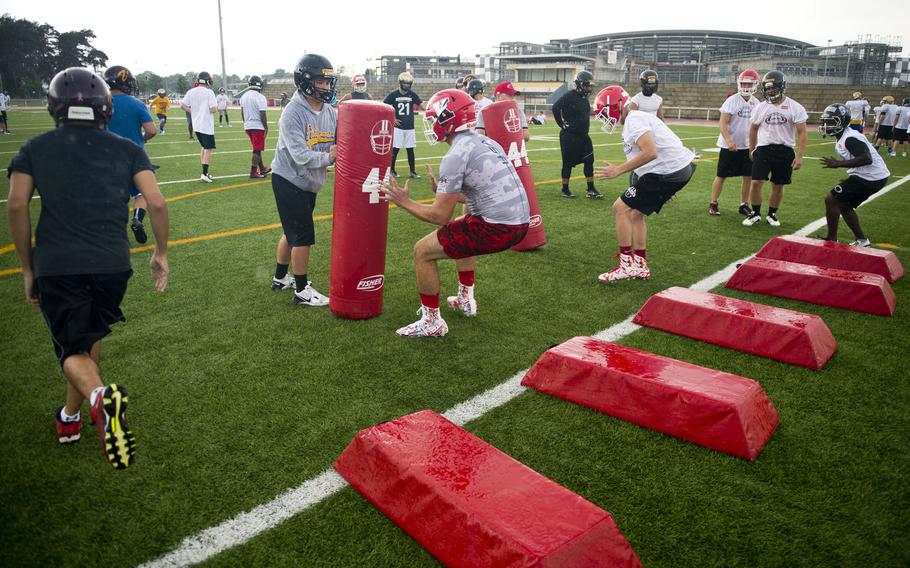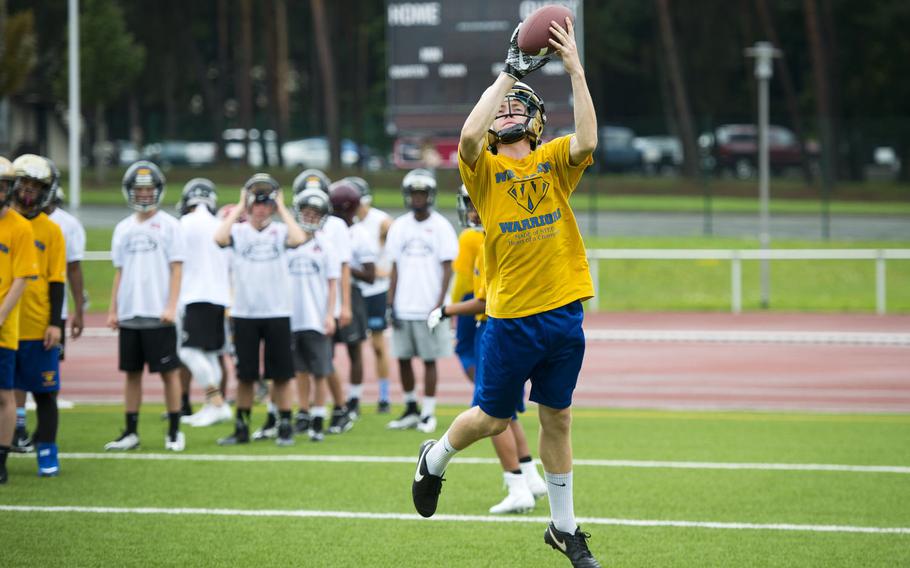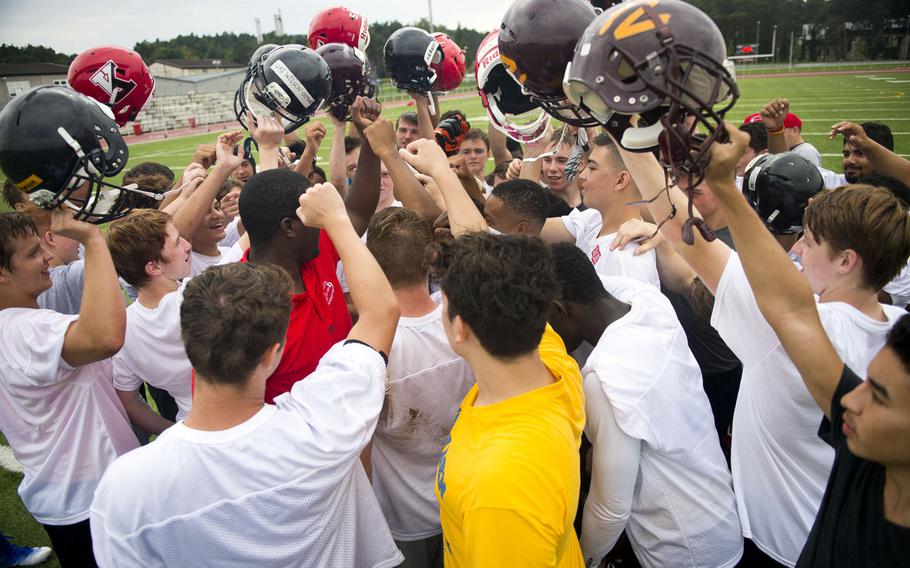 KAISERSLAUTERN, Germany — Some 200 football players from across the continent took to the gridiron at Kaiserslautern High School this week for the annual European Football Camp.
Campers from a number of DODEA-Europe and local national squads checked in Sunday as the camp began its four-day run, culminating with Wednesday's slate of skills competitions, drills and awards.
Kaiserslautern head coach Lin Hairstone served as the event's organizer as the camp relocated from its traditional spot in Ansbach.
The annual preseason event marks the beginning of the 2016-17 DODEA-Europe sports calendar. Schools were authorized to begin fall practice for football, volleyball, tennis, cross country and golf on Wednesday, the same day the football camp ended. The regular season is slated to begin the weekend of Sept. 9.