Familiarity breeds success for Ramstein
by
Gregory Broome
September 2, 2018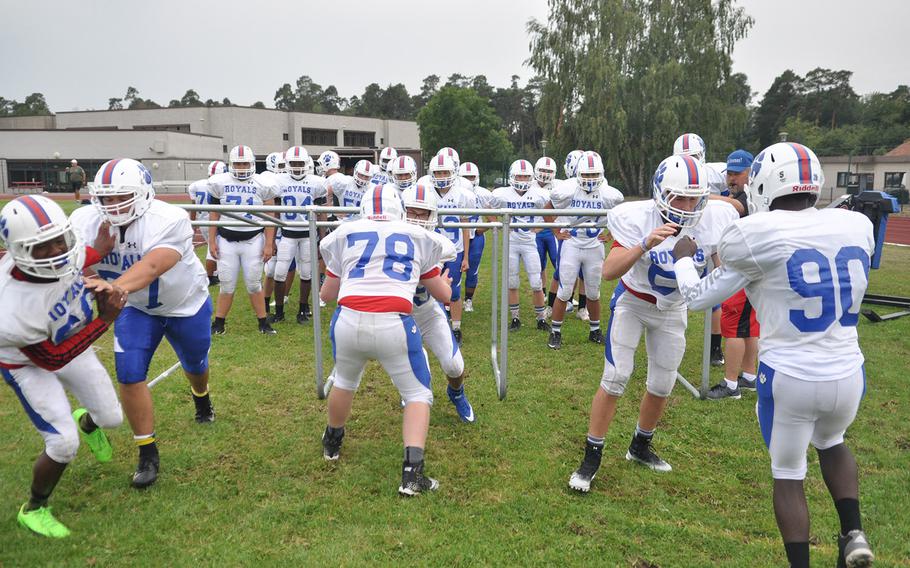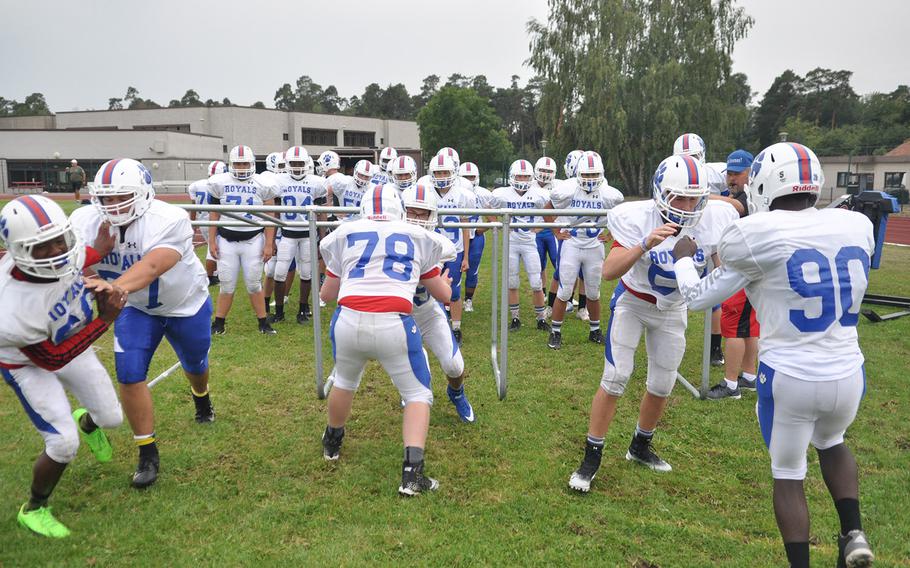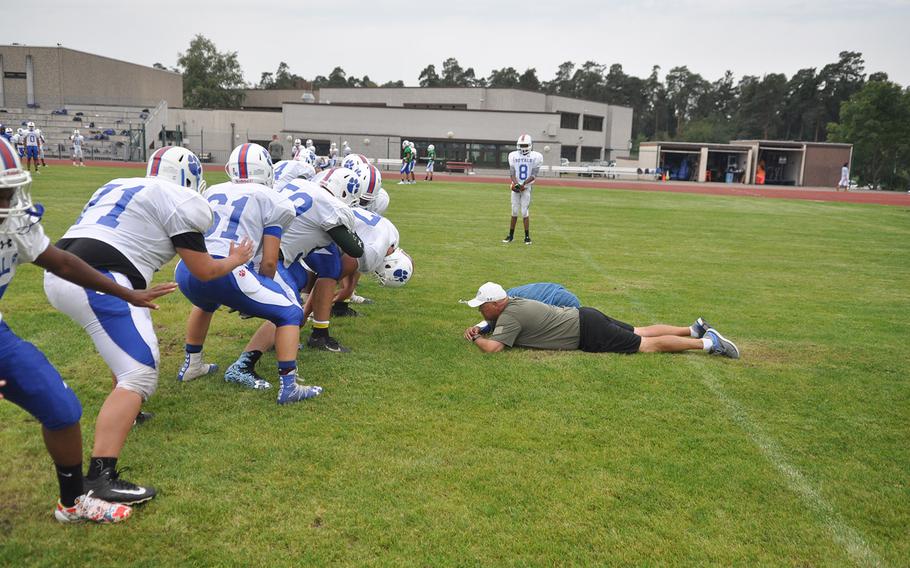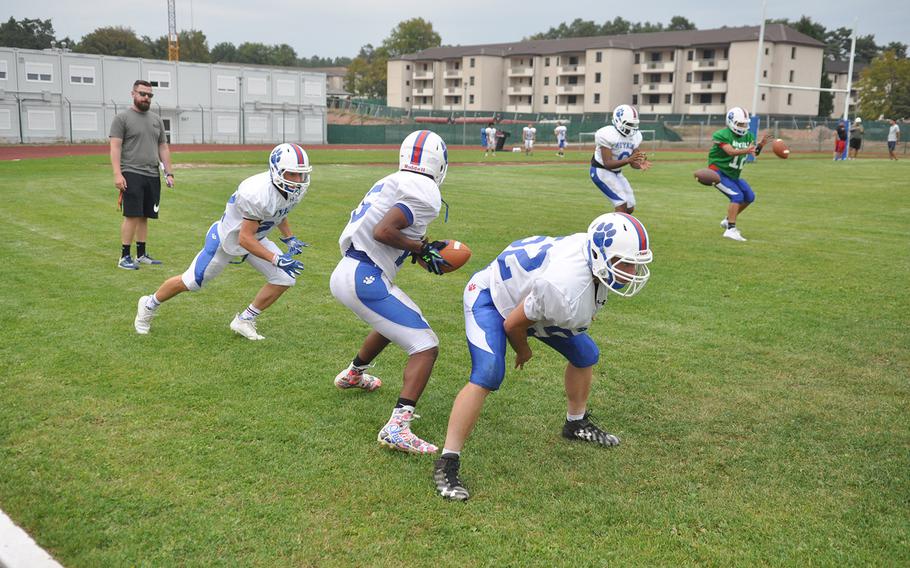 Eleventh in a series of looks at high school football camps around Europe.
Given the constant churn of families into and out of overseas bases, continuity is almost impossible to cultivate on a DODEA-Europe high school football roster. But it is more feasible on a coaching staff.
The Ramstein Royals have benefited greatly from that kind of sideline stability. Head coach Carter Hollenbeck was the Royals' defensive mastermind before taking over the top job in 2016. His staff of assistants - Andrew Short, Jason Scherden, George Bradley, Chad Horne, Lamar Hall, Richie Wessman and Kevin Smith - have worked alongside Hollenbeck for years.
That sturdy foundation is one reason the Royals have been a fixture of the Division I championship scene. Ramstein has been excluded from the European championship game just once since 2011, winning three European championships in that seven-year span.
"Continuity of our coaching staff is huge for me," Hollenbeck said. "It goes a long way. It really does. And the fact that we all like each other, that's incredible."
Hollenbeck and his colleagues have a substantial job ahead of them this fall as they get a new group of Royals ready to tangle with the likes of defending champion Stuttgart, perennially dangerous Wiesbaden, mercurial archrival Kaiserslautern and distant threats Lakenheath and Vilseck.
With 11 players back, the Royals aren't entirely starting over. Last year's European runner-up squad had a number of sophomores and juniors in key roles, many of whom are poised to make bigger impacts this fall. Running back JJ Little and wideout Naser Eaves headline the offense, while standout linebacker Bailey Holland spearheads the Royal defense.
The Royals also got a welcome boost on the line of scrimmage with the arrival of Spangdahlem transfer Nick Scherzer. Hollenbeck has big plans for the powerful two-way lineman, including the occasional handoff at fullback.
"We're trying to put a good team together," Hollenbeck said. "We're trying to be competitive."
The Royals start their season with a non-conference matchup against Kaiserslautern on Sept. 8. Their first game to count towards playoff contention is a Sept. 15 kickoff against Stuttgart, a rematch of the Panthers' 26-21 victory in last year's championship game.
Twitter: @broomestripes