Europe DIII girls soccer final
Dragons edge Sigonella to retain crown
---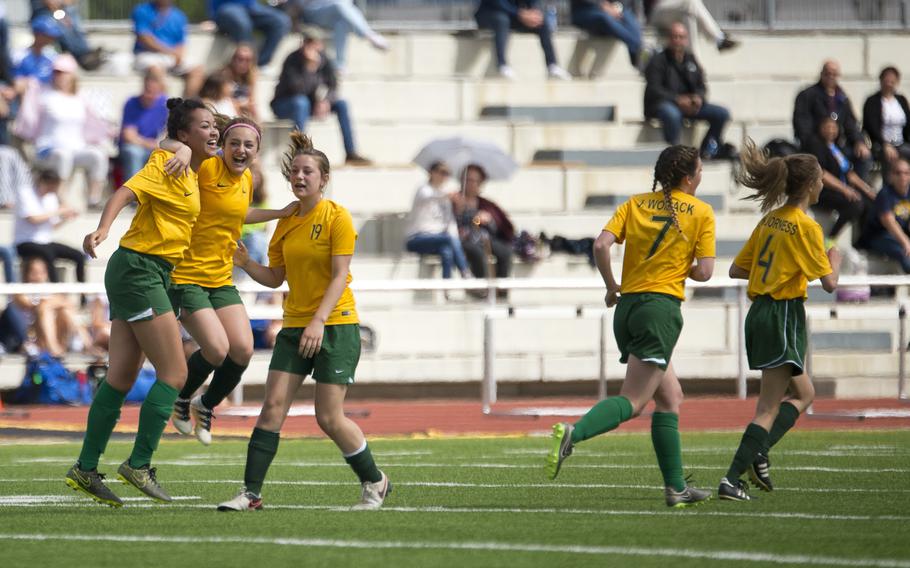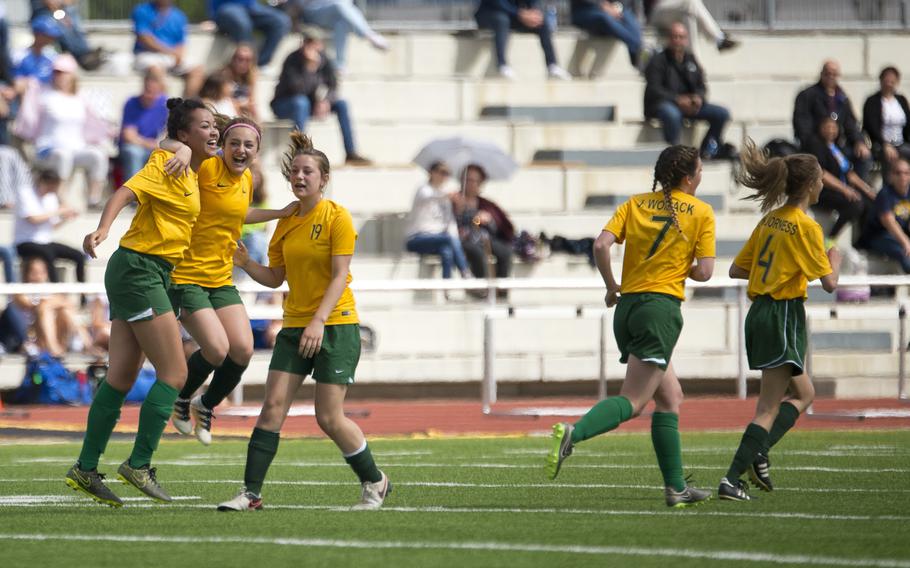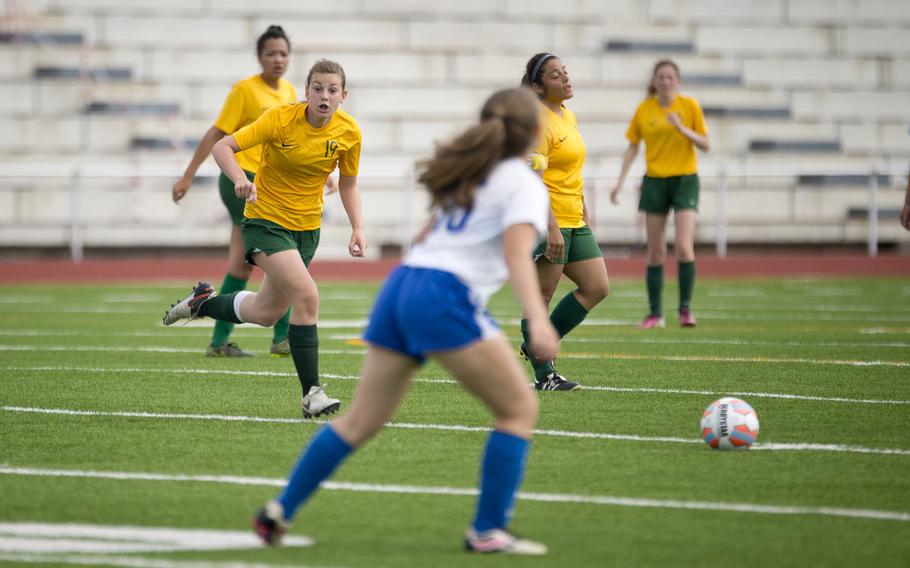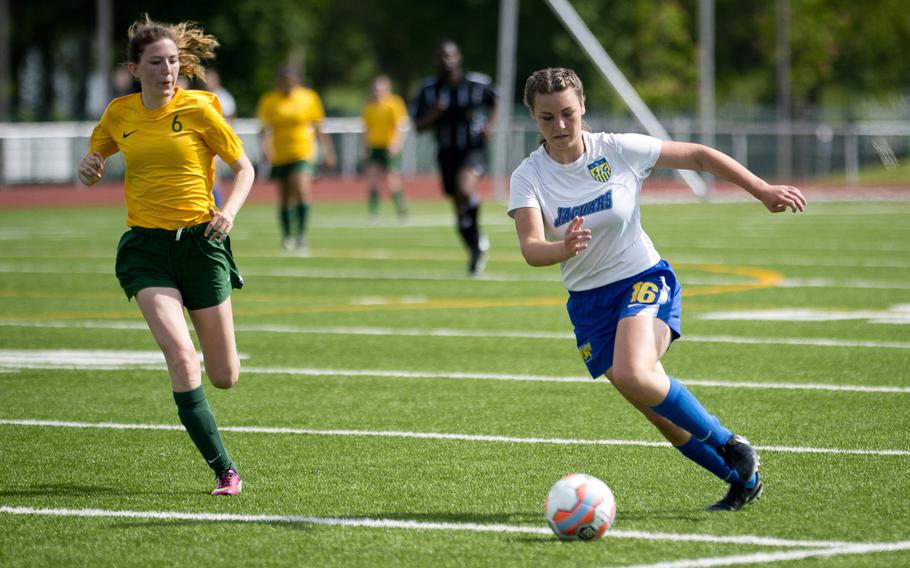 KAISERSLAUTERN, Germany – Isabel Black's volley three minutes from time lifted Alconbury to its second successive DODEA-Europe Division III girls championship Saturday in a fast-paced match against Sigonella at Kaiserslautern High School.
"I can't believe it," the Alconbury forward said after her team's 1-0 win. She also scored in last year's final against Brussels.
Both sides started cautiously, playing an uneventful first half with the action restricted mainly to the midfield.
Sigonella beat Alconbury 5-4 in an earlier round of the round-robin tournament on Wednesday, but the two teams were evenly matched in Saturday's game.
The only scoring chance in the first half came in the 25th minute, when Alconbury goalkeeper Bethany Bleichroth accidentally handled the ball outside the penalty box.
Sigonella midfielder Lynda Reed's free kick from the edge of the area was deflected by the defensive wall.
The pace picked up significantly in the second half, with both sides playing more offensively, trading fast breaks and creating several opportunities.
The best chance came in the 55th minute, in a fast break by Sigonella forward Caitlin Newman-Sanders, who caught a long pass through the middle, outpaced the Alconbury defenders and fired a low shot from inside the area -- straight into Bleichroth's arms.
When it seemed that the game would go directly to penalty shots – rather than the usual overtime sessions -- a long cross by Alconbury forward Laela Evans found Black, whose volley from 10 yards out hit the back of Sigonella's net.
"I couldn't be happier, I didn't want my team to go through a penalty shootout," Black said.
Alconbury coach Jeffrey Black described the match as "one of the best championship games in a long time."
Sigonella coach Shawn McCarthy said it was a fun game to watch because the two teams were so closely matched.
"It was a tough one, it could have gone either way," he said.
---
---
---
---