DODEA fall volleyball is canceled in Europe and Pacific, joining football on the sidelines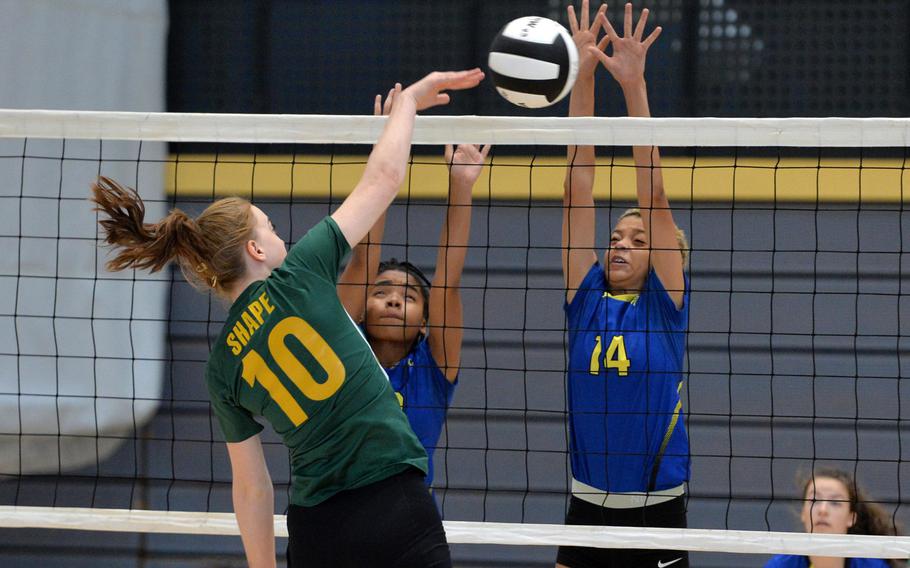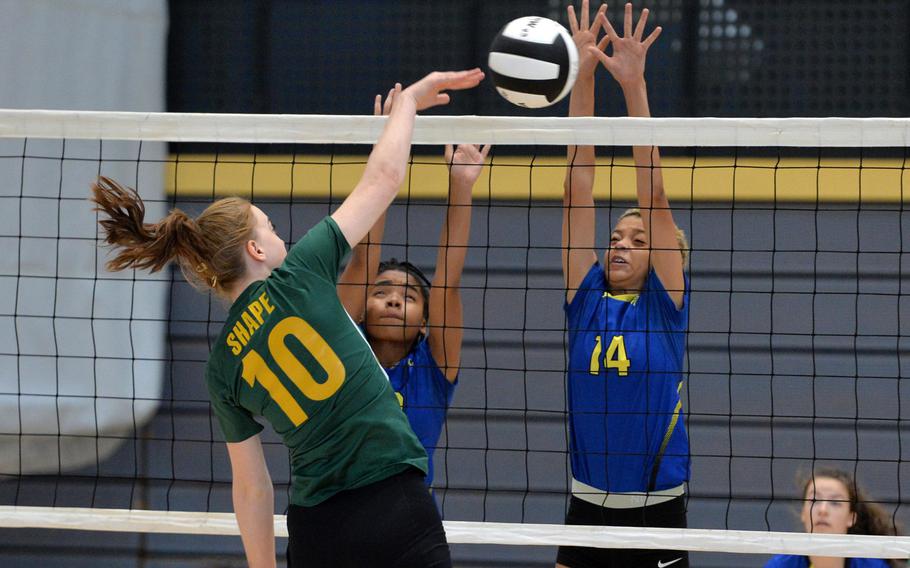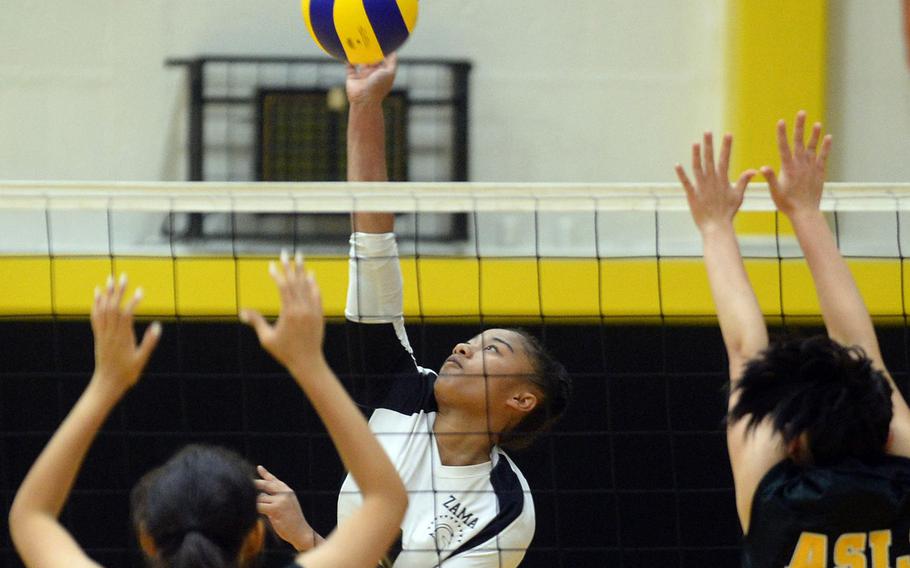 Stars and Stripes is making stories on the coronavirus pandemic available free of charge. See other free reports here. Sign up for our daily coronavirus newsletter here. Please support our journalism with a subscription.
Volleyball became the second fall sport to be canceled by both DODEA Pacific and DODEA Europe on Thursday due to concerns over the coronavirus pandemic.
DODEA Pacific chief of staff Todd Schlitz confirmed the move to Stripes in a Facebook message Thursday evening, a couple of hours after DODEA Europe athletics coordinator Kathy Clemmons confirmed that volleyball was off the table.
"Volleyball is not going to happen," Schlitz said.
Fall football was canceled earlier this month in both locations. Singles tennis, cheer, cross country and golf are the sports being offered by DODEA in Europe and Pacific this fall, along with a competitive fitness-based activity in Europe that Clemmons hopes will attract the interest of sidelined student-athletes.
Practice for the remaining fall sports in Europe will begin Sept. 8, Clemmons said, around the time the regular seasons would start during a conventional fall. Details about the fall schedules, including European championship events, are yet to be finalized.
Volleyball practice was supposed to start on Monday in the Pacific, with school scheduled to begin on Aug. 24 and the first regular-season matches the weekend of Aug. 28-29 in DODEA Japan.
Reaction among coaches and players was negative, but understanding.
"Pretty disappointing," said coach Mike Hogen of 2019 Far East D-I runner-up Kubasaki. He said his team stood an excellent chance of winning its fifth D-I tournament title in seven years, having lost just one starter and returning eight of nine players.
"Honestly, I'm OK with whatever decision they make," said coach Veronica Jones of defending Far East D-II champion Zama American. "At this point, I just want the kids to be safe."
Senior middle blocker Grace Bryant, the reigning Far East D-II Best Hitter and 2018 tournament Most Valuable Player, said she was disappointed her team wouldn't get a chance to defend its title, but grateful for her previous opportunities.
"I'm forever thankful for everything my team and my coaches have taught me throughout the years," Bryant said. "Not having a season will give me the motivation to work harder and I will use my spare time to better myself as a person and a athlete."
ornauer.dave@stripes.com Twitter @daveornauer