DODEA-Europe sports suspended as school shuts down for coronavirus
---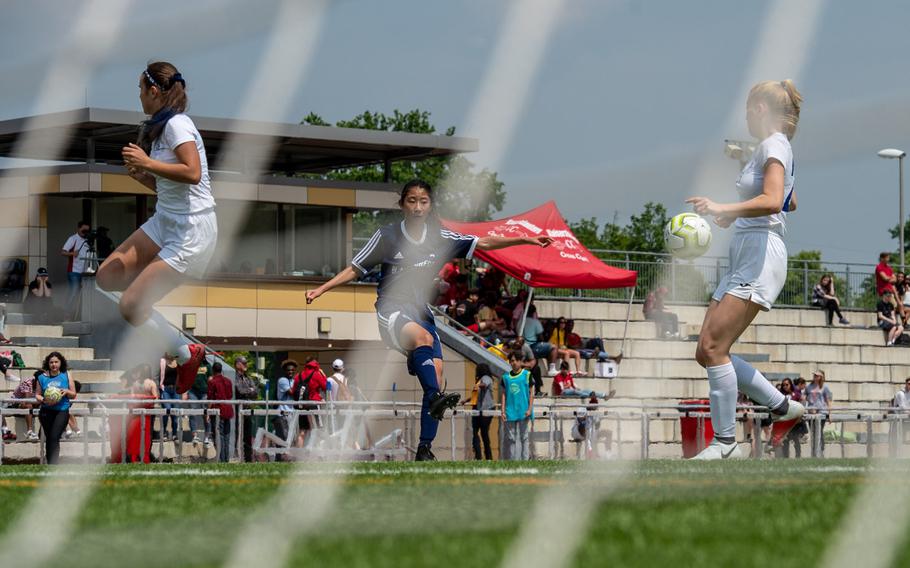 Read more coronavirus coverage from Stars and Stripes.
In-person school is canceled for the vast majority of DODEA-Europe schools as of Monday, and with it at least several weeks of the organization's slate of spring sports.
Athletic director Kathlene Clemmons confirmed Friday, soon after DODEA-Europe's announcement about the widespread closures, that all practices, games and events will be canceled for as long as the involved schools remain closed. That includes boys and girls soccer, baseball, softball and track and field.
That decision followed a spate of initial cancellations in response to the spreading coronavirus. Soccer games in Italy scheduled for the season's opening weekend of March 14 were canceled first as that country became the first in Europe to be ravaged by the disease.
Soon after, Clemmons announced that games and meets through March 21 were canceled.
Since then, leagues at every level across the world have scrapped their schedules. Major events like the NCAA basketball tournaments were canceled outright, the NBA, NHL and Premier League seasons are suspended and may not resume and the start of the Major League Baseball season has been indefinitely delayed. High-school leagues across America and under-18 leagues around Europe are in a similar predicament.
While DODEA-Pacific was not so fortunate, DODEA-Europe was able to fit in its basketball tournaments and other winter championships before the virus began to cause widespread disruptions outside of China and its neighboring countries. Six European hoops champions were crowned Feb. 22 in Wiesbaden; the boys and girls teams from northern Italian schools Aviano and Vicenza were all active just days before the area faced Europe's first major outbreak of the coronavirus.
The spring season, however, is at risk of never starting at all. Soccer was due to begin over the weekend, while baseball and softball were originally set to start March 21 and track and field was slated for a March 28 start. The DODEA-Europe season was already set for a midseason hiatus over spring break, starting April 6. If school can resume after spring break - any earlier seems unlikely - a reduced spring season remains possible. If school closures persist beyond that, the spring championships, all of which are scheduled for the week of May 18 in the Kaiserslautern Military Community, face cancelation.
For now, DODEA-Europe joins most of the rest of the sports world in an unscheduled, indefinite pause.
"We will work on a plan for the spring season when we have a better idea of when schools might be able to open again," Clemmons said Friday.
broome.gregory@stripes.com Twitter: @broomestripes
---
---
---
---