D-II teams enjoy seeing new foes
by
Kent Harris
January 19, 2018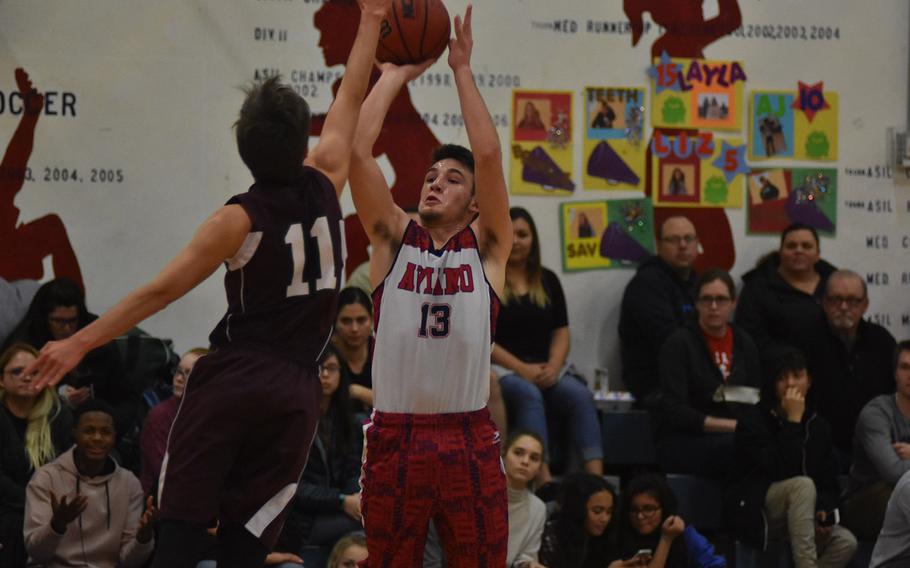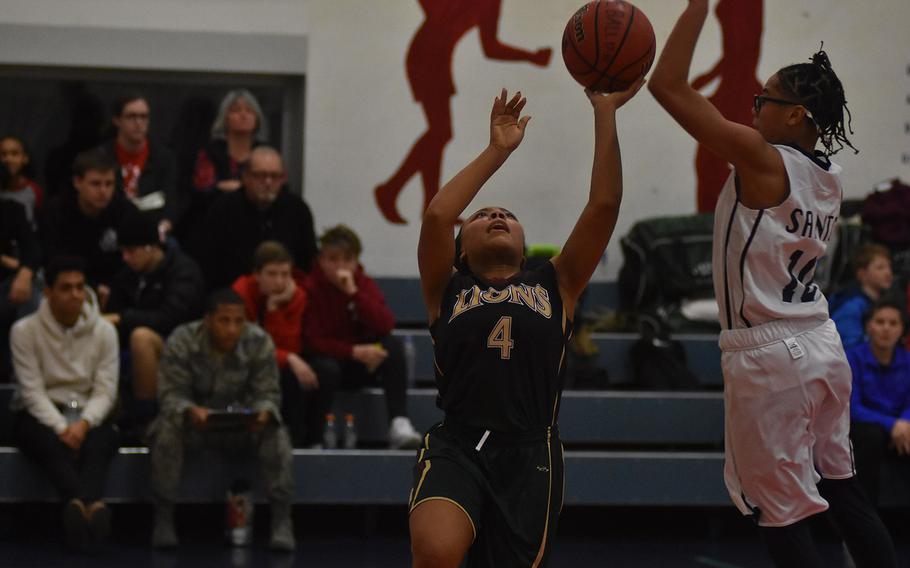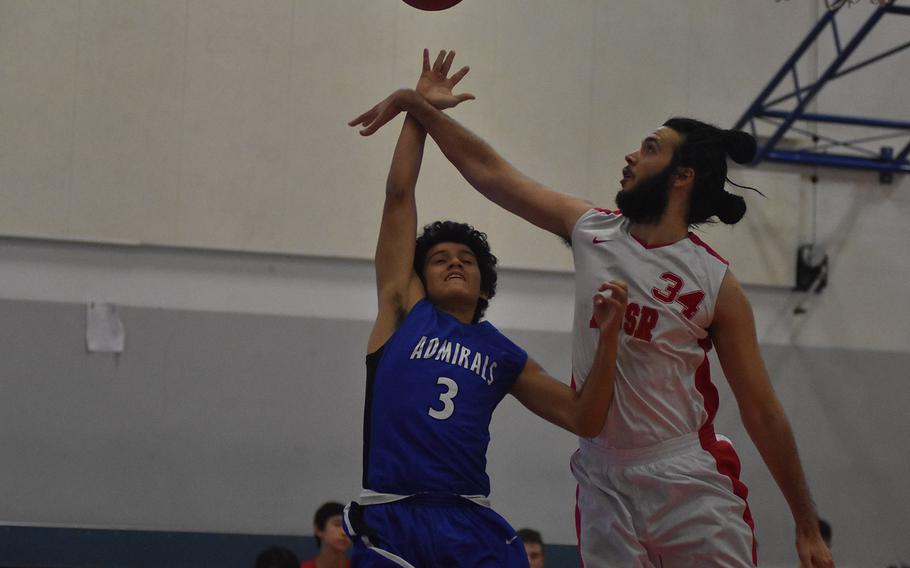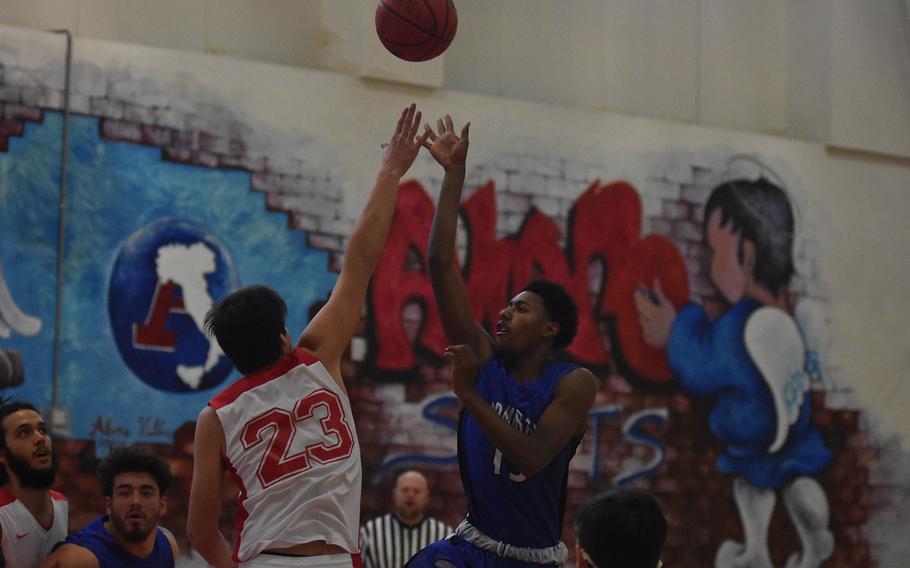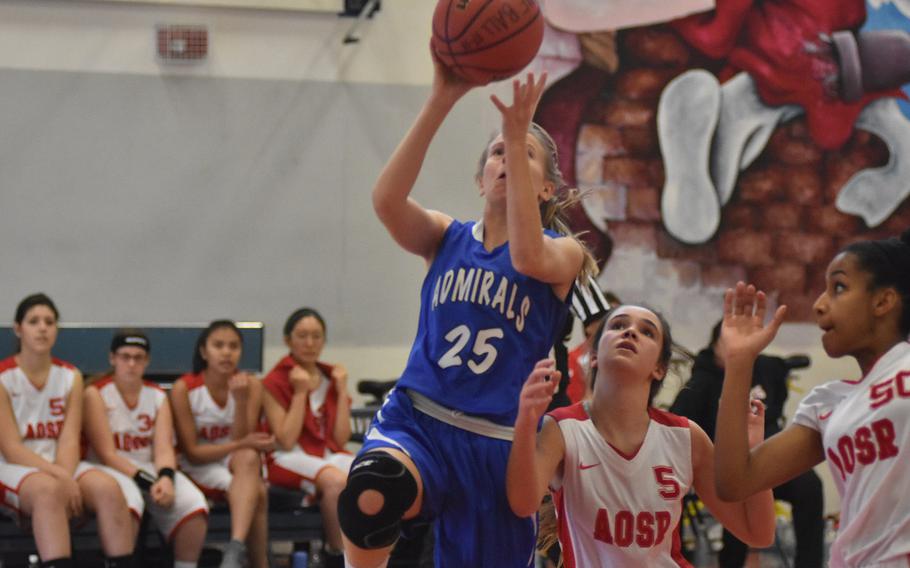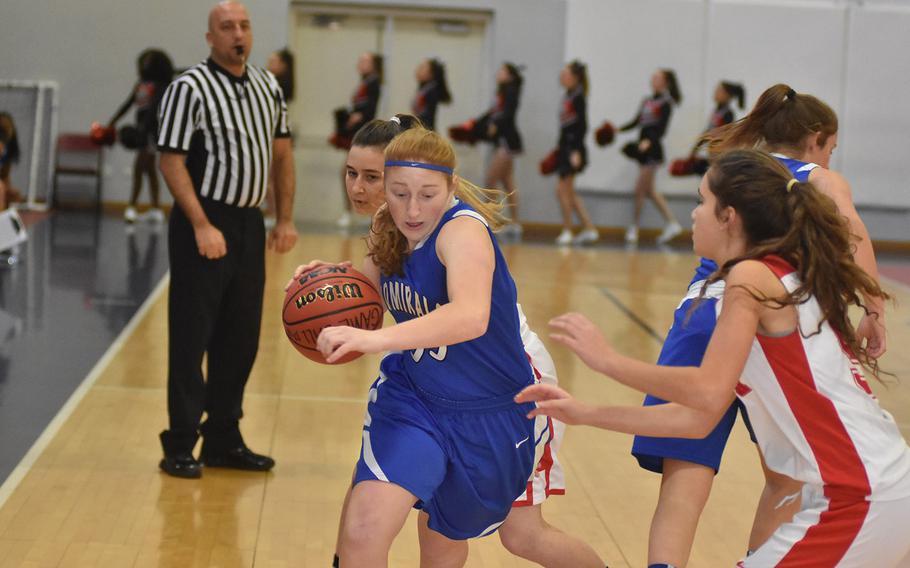 AVIANO AIR BASE, Italy – AFNORTH and Rota came to northern Italy this week in search of some new competition.
In a way, the Admirals and Lions found it Friday. And in another way, they didn't.
None of the four games in Day 1 of a two-day gathering between the two schools and host Aviano and southern Italy counterpart American Overseas School of Rome were very competitive.
Not that any of the participants in the all-Division II event were complaining.
"It's great come down here and see the teams from the Mediterranean that we wouldn't otherwise see until Europeans," said AFNORTH girls coach Matt Wise. The Lions are making the school's first non-football trip to Aviano in recent memory.
"I like every opportunity I get to play teams north of the Alps," said Aviano boys coach Kevin Lehde, whose team – like Wise's – was victorious on Friday.
GirlsRota 16, AOSR 7: The day did not start off well for those who like to see basketball players score baskets.
Neither team scored in the first quarter. Rota's Liz Campbell scored 2 minutes into the second quarter. The Admirals led 15-0 with 4:32 to play when the Falcons broke through for their first points.
The two teams combined for 87 turnovers.
AFNORTH 34, Aviano 19: Lions freshman center Ashley Bailey had 21 points to outscore each of the other three teams who played in McNeely Gym by herself. She also grabbed a game-high 13 rebounds.
AFNORTH, unbeaten in D-II play thus far, led only 4-3 after a quarter before Bailey started to get hot and helped her team pull away in each quarter.
BoysRota 54, AOSR 28: It got ugly quickly as the Admirals put on a clinic on laying the ball in the basket after either turnovers or good interior passing.
Rota went up 22-5 after one quarter and led 38-9 at halftime. Senior center Andy Drake was a key player with game highs of 17 points and 11 rebounds.
But the 6-foot-4, 250-pounder was far from alone. Joseph Perches had 12 points and nine rebounds and Antonio White added 10 points and seven boards.
"We try to play fast, intense and keep the pressure up and play good defense," Drake said of the Admirals' style of play. On offense "it's about sharing the ball. It's not about one person. It's a team sport."
Admirals coach Ben Anderson liked some of what he saw, though not all of it.
"We're getting there," he said. "We keep getting better week by week."
Aviano 53, AFNORTH 43: The Saints were the only one of four Italy-based teams to come out with a victory and the game wasn't really in doubt after the first few minutes, despite a barrage of three-point shots by the Lions.
Mason Shine scored all 13 of his team's points in the first quarter and Aviano led 22-11 at halftime. The senior finished with 21 points.
AFNORTH's Luke Priestman connected on four three-pointers to help his team stay in the game. Both teams started slowly, but the scoring heated up in the final half.
Aviano will have to step up its game Saturday when it faces Rota after AOSR and AFNORTH square off.
"I believe we have a much better game in us," Lehde said. "Whether we'll show that tomorrow …"
---
---
---