Baseball preview
Can anyone break Ramstein-Patch hold on title?
by
Gregory Broome
March 18, 2015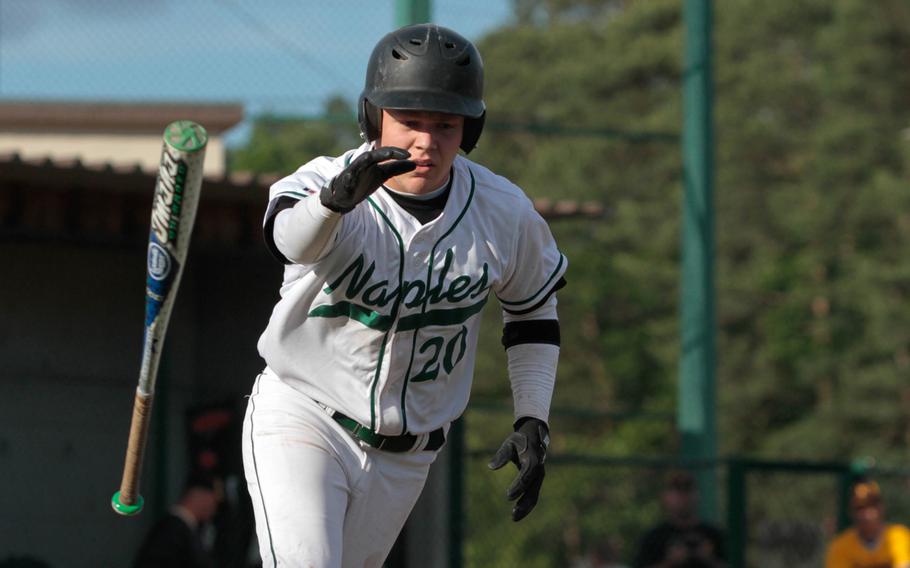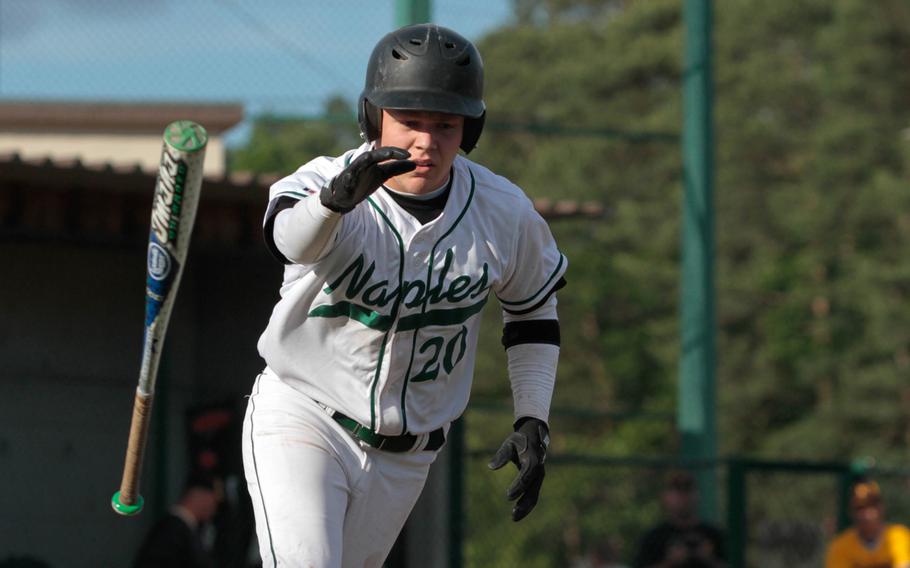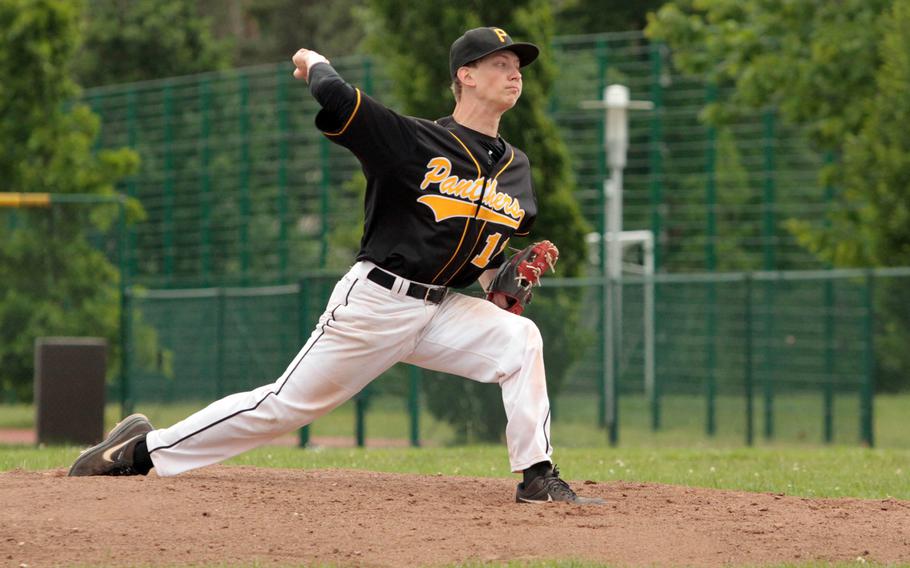 Ramstein beats Patch.
Or maybe Patch beats Ramstein.
Those are the only two endings DODDS-Europe baseball has known in its six years as a full-fledged varsity sport. The Panthers and Royals have turned the annual Division I European championship game into their own protracted rivalry as the rest of the large-school field was reduced to playing for third place.
In all likelihood, a season will eventually come that sees that ironclad grip released. And that season might be the one that starts this weekend.
Division IImproving also-rans and newly-minted Division I contenders will combine this spring to confront the Patch Panthers and Ramstein Royals with perhaps the toughest bracket they've yet encountered. While a seventh consecutive Panther-Royal clash remains a strong possibility, it's far from assured.
Start with the new additions to the field. The Naples Wildcats, Vicenza Cougars and SHAPE Spartans will make their Division I diamond debuts courtesy of last year's realignment, and each brings championship, or at least championship-game, pedigree to the proceedings.
Naples and Vicenza have played for the Division II/III title in each of the last two seasons, with the Wildcats winning both. SHAPE has been a solid contender throughout DODDS-Europe's brief baseball history and won the 2012 Division II/III championship.
This season, the Wildcats in particular are stacked with enough talent to give the Royals and Panthers pause. Incumbent All-Europeans George Shaffer and Kory McKinney are back to anchor the Naples batting order along with fellow senior Zane Zimmerman. New coach David Nichols reports an influx of underclassmen solidifying the squad's always-formidable lineup.
Meanwhile, returning challengers Kaiserslautern, Wiesbaden and Vilseck will redouble their efforts to break up the Patch-Ramstein monopoly.
The Kaiserslautern Raiders return six varsity starters from last year's third-place finisher, and coach Chris Grogan says the team has shown early promise in the field and on the mound.
All-Europe utility man Dylan Blackmon is back to headline a senior-heavy Wiesbaden Warriors squad built to make good on two years of steady progress towards contention. The Vilseck Falcons have a deep and experienced roster surrounding one of DODDS-Europe's most effective all-around players in Kurt Hall.
One of the above will need to make a major competitive leap to supplant the Royals or Panthers in the title game. Because neither of DODDS-Europe's resident juggernauts seem to be coming back to the field.
Two-time defending champion Ramstein is again loaded with talent despite some significant offseason attrition. Pitching ace Jon Oswald returns to spearhead the rotation, fellow first-team All-European Antonio Ortiz is back for his senior campaign and another All-Europe first-teamer, senior Ben Ciero, arrived via fortuitous transfer from Division I rival Lakenheath.
While Ramstein is formidable, Patch has the personnel to potentially take back the title that has eluded it since its three-year reign from 2010 to 2012. Five Panther starters are back, including All-Europe pitchers and utility players Andrew Buxkemper and Garrett Becker.
Division II/IIIAs has happened with many sports throughout DODDS-Europe season of upheaval, realignment has presented a major opportunity to small and middle-sized baseball programs across the continent.
While it merely threatens the Division I power structure for now, the move of Naples and Vicenza completely blew up the Division II hierarchy. With SHAPE also leveling up, one has to look back all the way to the 2011 Bitburg Barons to find a Division II/III champion still playing at the Division II/III level. The Wildcats, Cougars and Spartans finished first, second and third last spring, respectively, leaving fourth-place Ansbach as the highest-finishing incumbent program.
As a result, teams are staring expectantly at the wide-open Division II/III field like an expansive gap in left-center.
The Barons would love to step back into the title picture, and they may have the pieces to do so. Senior Dom Ferneding is entering his fourth season as an integral part of the Bitburg varsity, and he'll have plenty of new freshmen on hand to help mold into contributors in time for a tournament run.
An experienced Alconbury roster and a strong pitching staff from Sigonella might be enough to separate those two contenders from a pack that also includes Aviano, Hohenfels and Rota.
Twitter: @broomestripes