D-II girls championship
Black Forest edges AFNORTH for historic win
---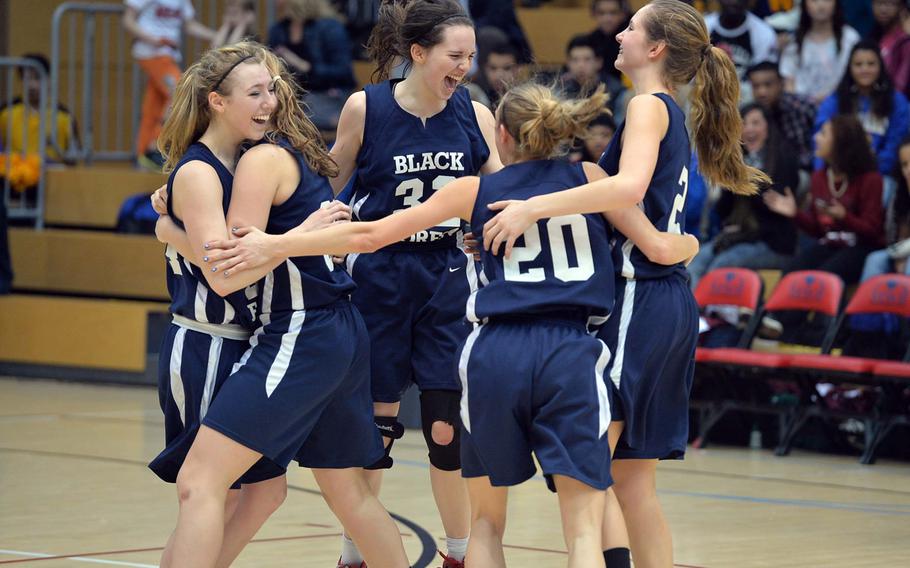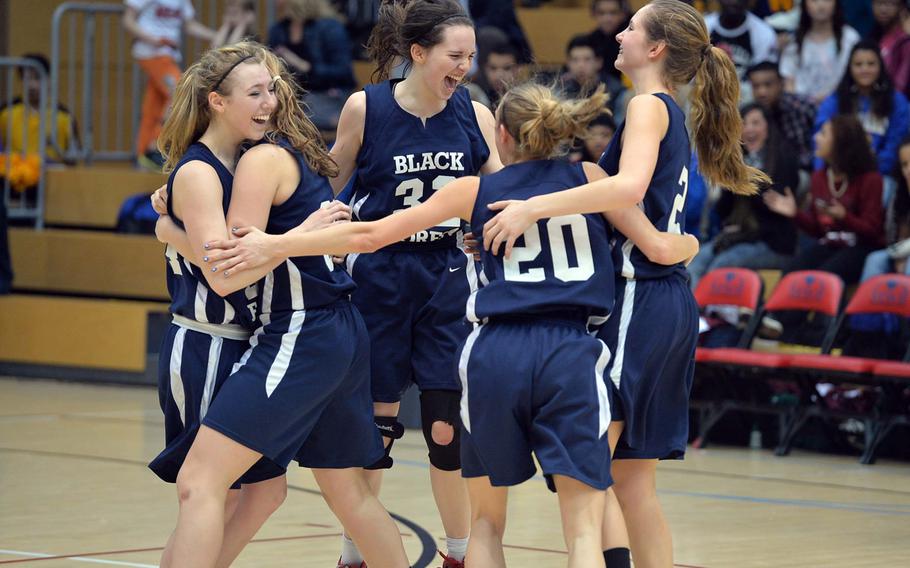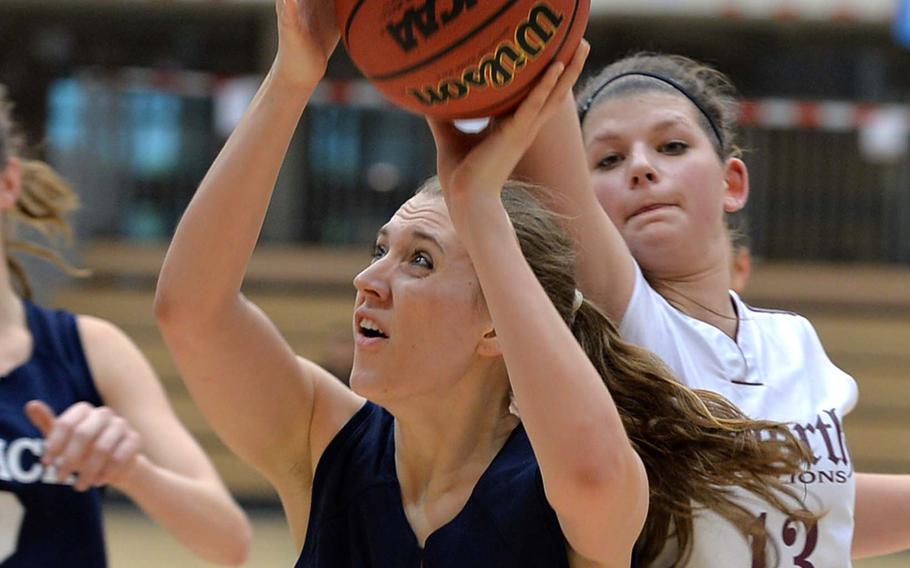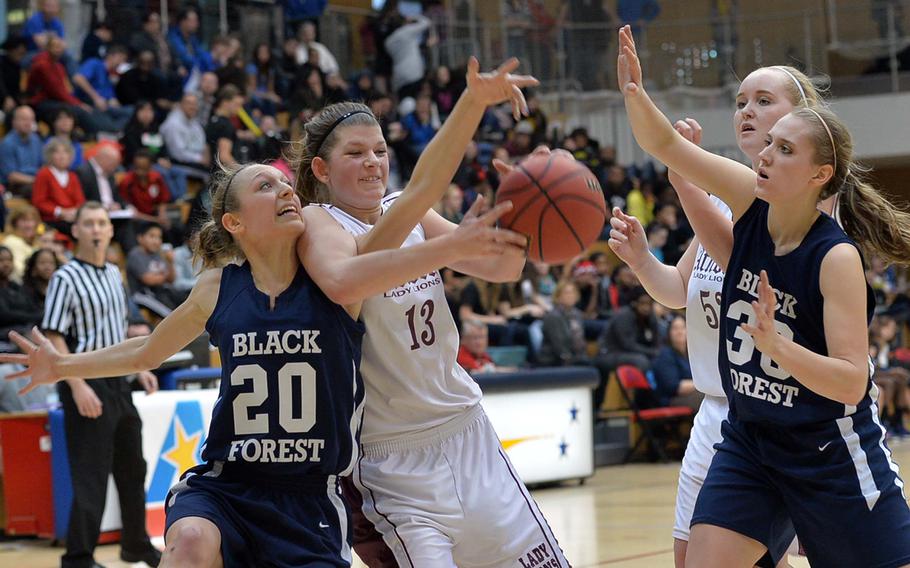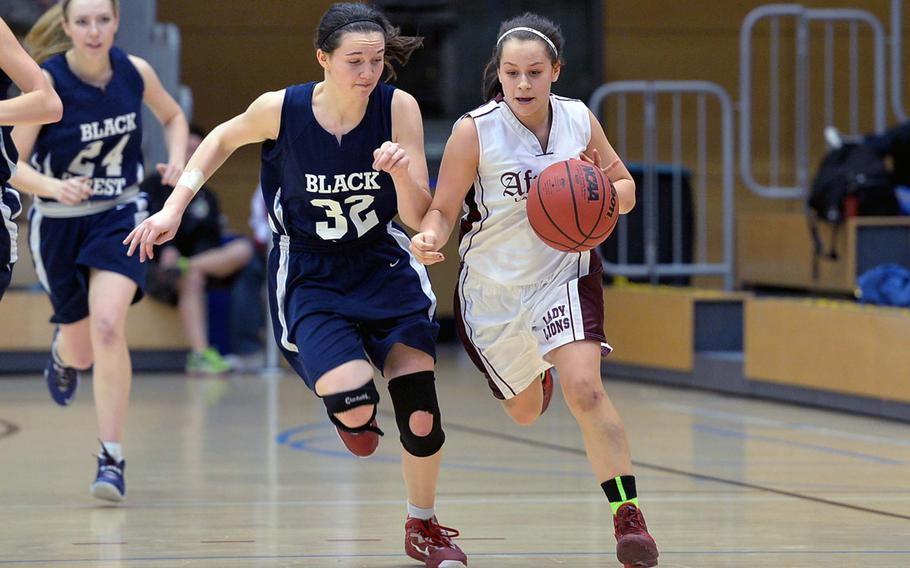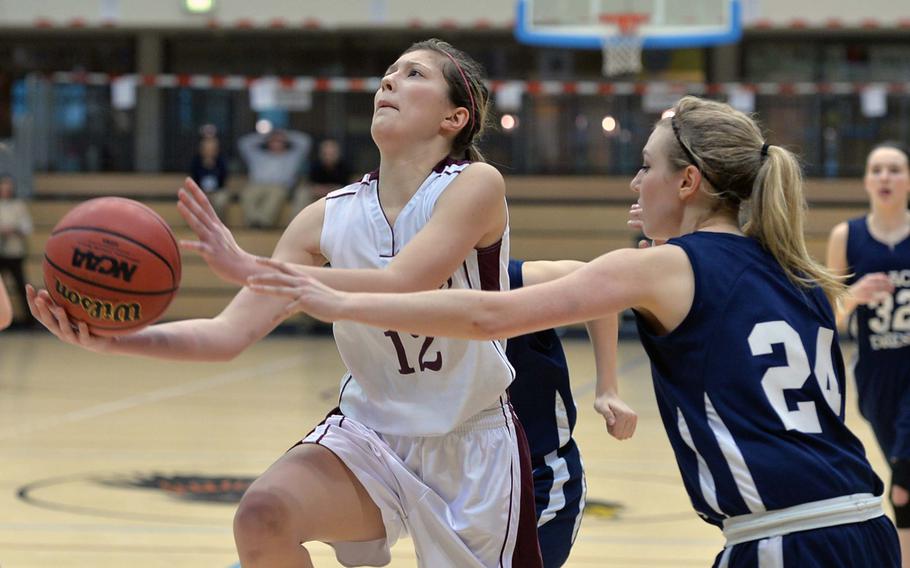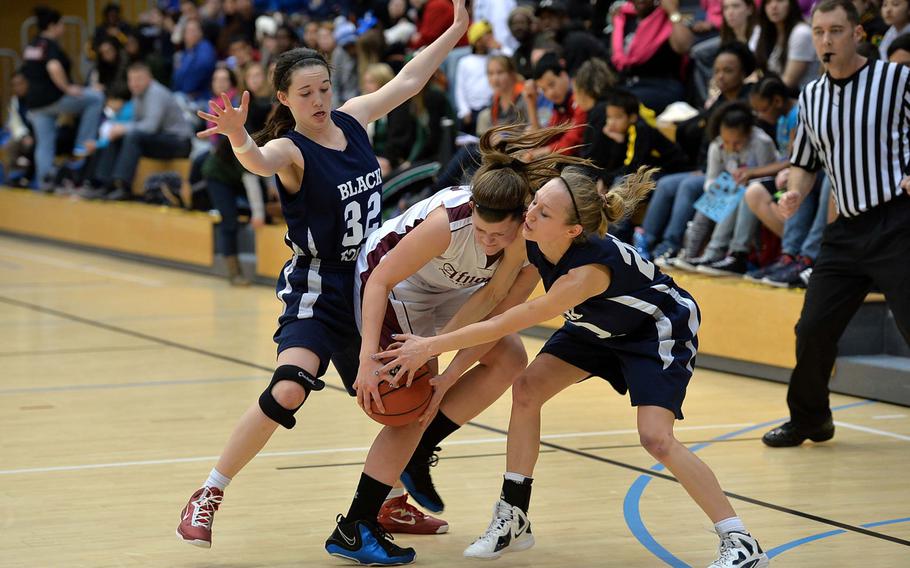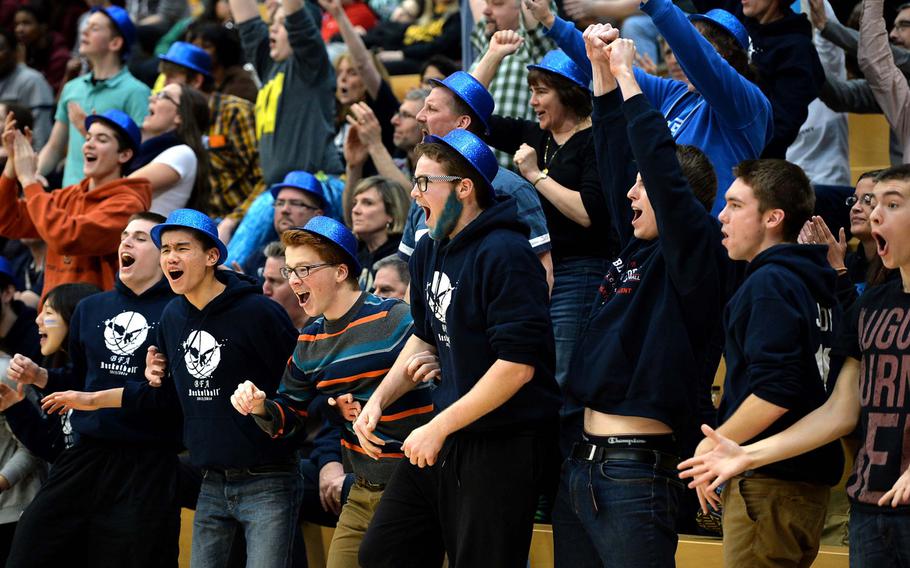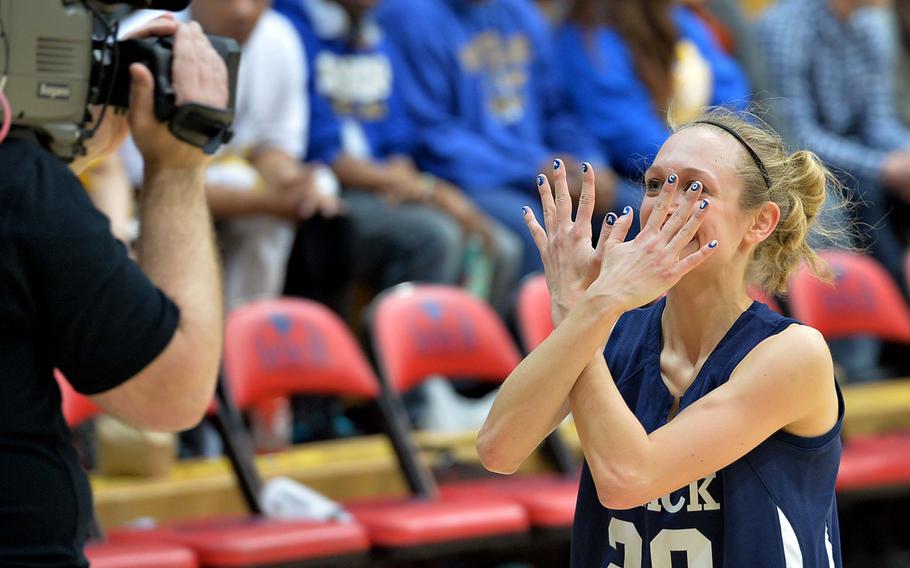 WIESBADEN, Germany – Black Forest Academy employed a relentless, swarming defense to get by AFNORTH 19-13 Saturday and secure its first-ever DODDS Europe girls' basketball championship.
But unlike the Division II rivals' first meeting Wednesday in pool play, the outcome of this game hung uneasily in the balance until the final minutes.
"It was stressful, but the girls stuck it out," BFA head coach Luke Welbourn said moments after the win. "It was one of those games where we had to tough it out. Our shots weren't falling in as much as they were in the last few games."
Both teams struggled on offense. BFA's one-three-one zone defense – a smothering, double-team, in-your-face coverage - gave the Lions more than they could handle.
But AFNORTH, playing stingy defense itself, made just enough shots to stay within striking distance, while the Falcons missed open shots and turned over the ball on unforced errors.
The first quarter saw only 10 points on the board – six by BFA, four by AFNORTH. Scoring didn't pick up much in the second quarter, either.
BFA junior post Emily Campbell gave the Falcons an extra cushion going into halftime when she found the basket as time expired, putting the Falcons ahead 13-8.
The Falcons, however, wouldn't score again for another 12½ minutes, as AFNORTH chipped away at the lead, closing to within two, 13-11, at the end of the third.
In the fourth quarter, both teams continued to struggle on offense. Each forced several turnovers but couldn't capitalize on those added possessions.
Then, finally, with 3:30 left to play, the Falcons broke through the offensive stalemate when junior wing/ guard Hannah Harrop scored, stretching BFA's lead ever so slightly, to 15-11.
About 40 seconds later, senior Brianne Riffe scored again for BFA as the game started to get away from the Lions.
AFNORTH managed two more points on free throws – from senior Eliska Volencova and freshman Grace Phillips – but that was it.
Campbell sealed the victory for the Falcons with two points at the buzzer, as BFA fans, decked in blue party hats, stood and cheered from the bleachers.
"I'm so excited," Hannah Harrop said afterwards. "Our team really deserves it. I think we worked really hard."
"This is a really special moment for our school," said Welbourn, in his first season as head coach. "This is going to be hard to beat."
The elation of BFA's players and fans mirrored the disappointment of AFNORTH players.
Not a dry eye could be seen as the Loins headed to the locker room.
"I told them I know how much this hurts," AFNORTH head coach D.C. McDonald said. "But let it hurt. If you don't hurt right now, you didn't care."
With a squad of rookies and only three returning players, "no one expected us to be here," he said. "I told them to cherish the memory of this."
AFNORTH senior Jena Solorzano said despite the loss, the Lions were happy to play so tough against BFA.
"I think as a team, we held them pretty well," she said.
The title game was the only one this week that BFA didn't win by double digits. The team's defense has been nothing short of dominant.
"The goal is to put pressure on the ball and be very intense," Welbourn said. "At this level we have found that to be pretty effective."
Phillips said her team never played against a defense like BFA. "It's really hard, once you get trapped, to see a player. They have long arms. It was hard to see around them, to see where to pass."
To counter BFA's trapping defense, McDonald switched Phillips, a 5-foot-10 post player with Solorzano, a 5-1 point guard, so she "could bring the ball down the court and see to make passes," he said.
"They made some adjustments after our last game," Welbourn said of the Lions. "Good for them. They're a good, young basketball team."
For BFA, Campbell had seven points and 10 rebounds, and senior forward/post Abby Eucker had four points, 14 rebounds and four steals.
The leading scorer for AFNORTH was Volencova with four points. She also had five rebounds and nine blocked shots. Phillips contributed 11 rebounds and five blocked shots. Solorzano had three assists, three blocks and five steals.
---
---
---
---