Bitburg takes a pair from Hohenfels
by
Martin Egnash
January 21, 2017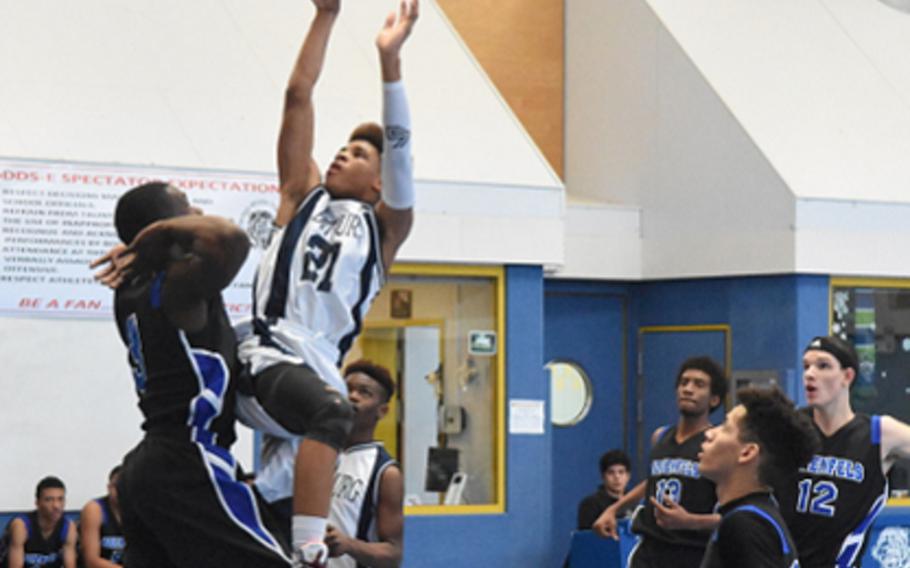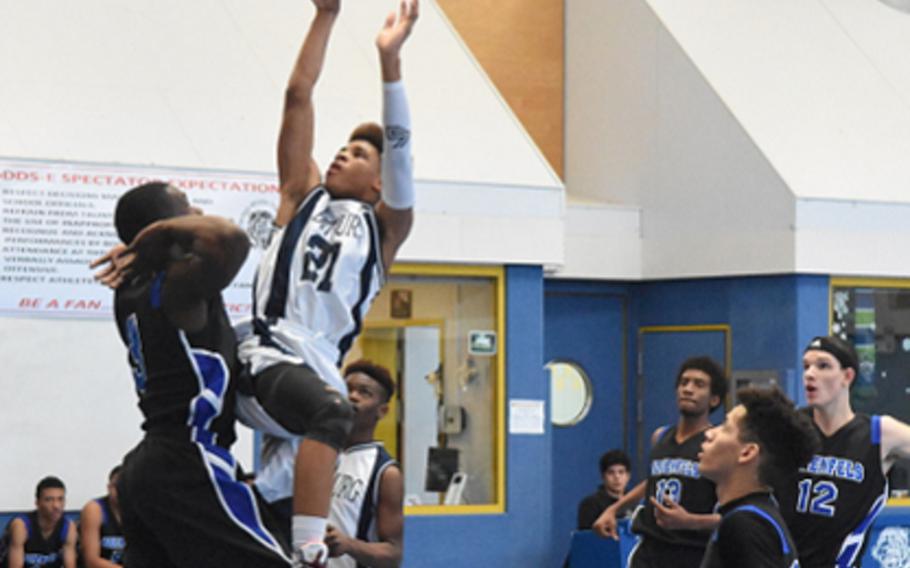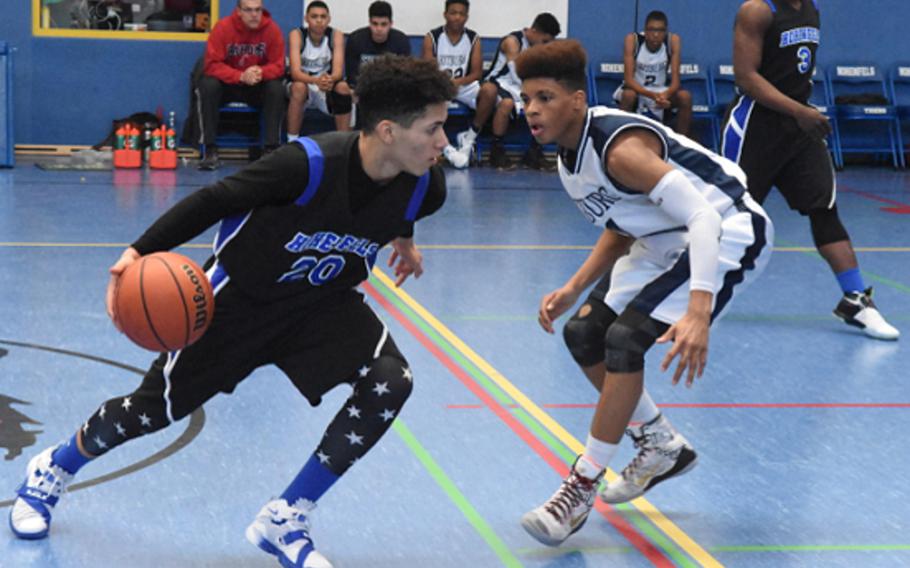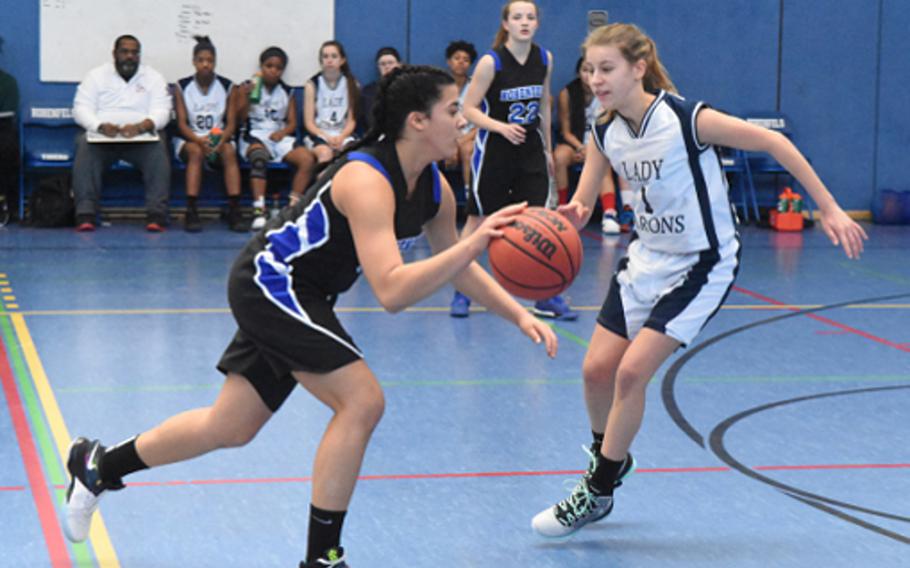 HOHENFELS, Germany – The Bitburg Barons swept the Hohenfels Tigers in their boys' and girls' DODEA-Europe basketball games Saturday afternoon.
The boys' game was competitive, with the Barons securing a 10-point lead late in the second quarter and keeping it until the end. The girls' game was less back and forth, with the Barons dominating the second half.
BoysBitburg 53, Hohenfels 43: The first half of the game was extremely close, with the Tigers keeping up with every Baron score, resulting in a tied score at the end of the first quarter.
The Barons gradually pulled away in the second period.
"Our speed and fitness turned out to be a huge factor," Barons coach Nate Goolsby said. "We haven't played a game since the first week of December, so we've been working on our conditioning a lot, and I think it paid off."
The win was especially impressive considering the lack of experienced players on Bitburg's team.
"I like the way our kids dealt with the pressure," Goolsby said. "We don't have any seniors on our team, so it's nice to see that they could play a great game without getting inside their heads. They put everything aside and stayed focused."
Bitburg's team captain, Eli Canaan, set up shots for his teammates, and scored 13 points of his own. "It was a really fast-paced game," Canaan said. "It's not what we're used to. We had to stop the pace to get ourselves together, then shoot when it was open. We really pulled through together."
Canaan said a lot of the team's success is owed to the defense of his teammate Deon Montgomery.
"We controlled the ball," Montgomery said. "We played all the right plays, and we worked together."
GirlsBitburg 38, Hohenfels 14: The two teams played a close game during the first half, until the Barons turned up their defense, resulting in a dominating second half.
"The first half of the game was out of control," Bitburg coach Chris Howard said. "Then we switched to man-on-man defense, and it really turned things around. We played our game. Cutting and passing work for us. We took the easy shots, we didn't take risks. And our girls really played a great game."
The Barons' star player was Elise Rasmussen with 14 points.
"We cleaned up our game," Rasmussen said as she caught her breath after the game. "We passed a lot and did what we've been practicing to do."
The star on defense was Baileigh Mcfall.
"She (Mcfall) does a lot of gritty stuff," Howard said. "She does a lot of steals and sets us up to win."