Big meet highlights track season debut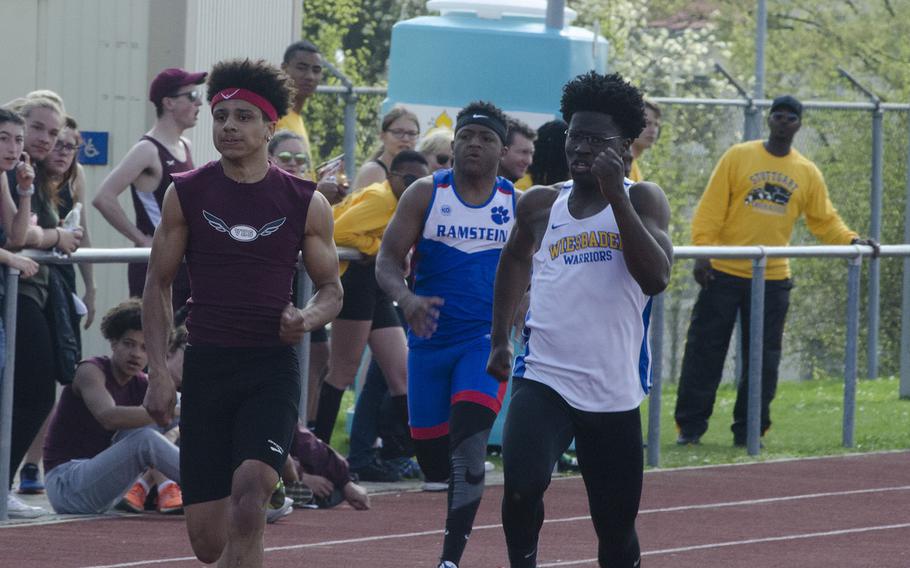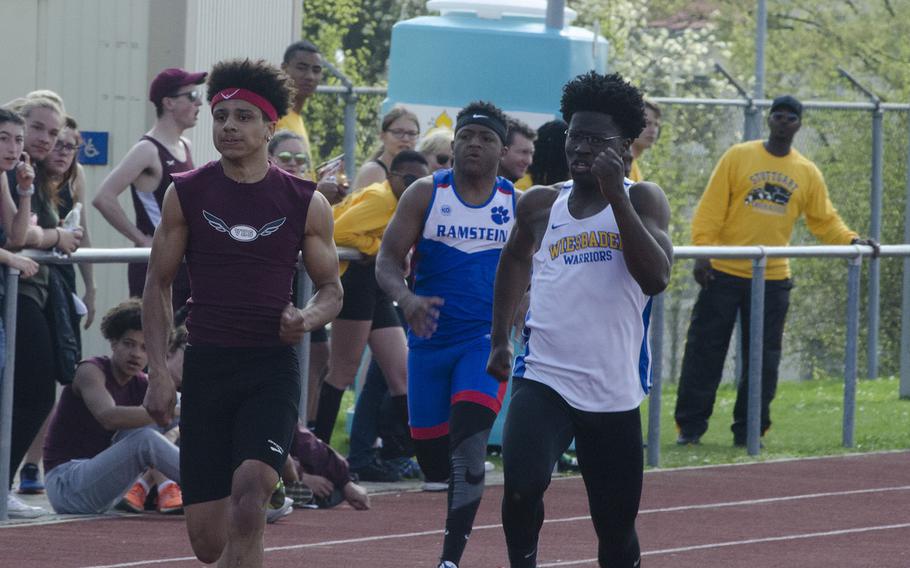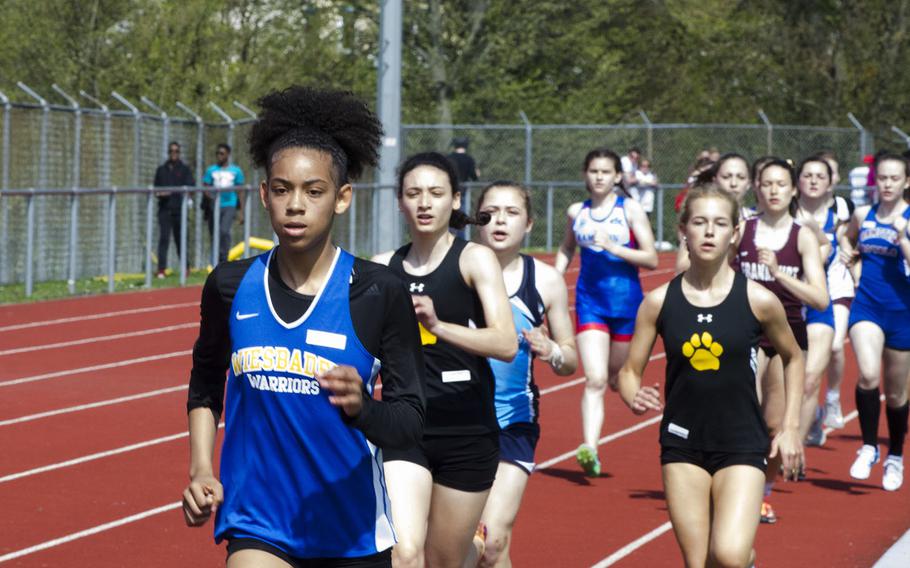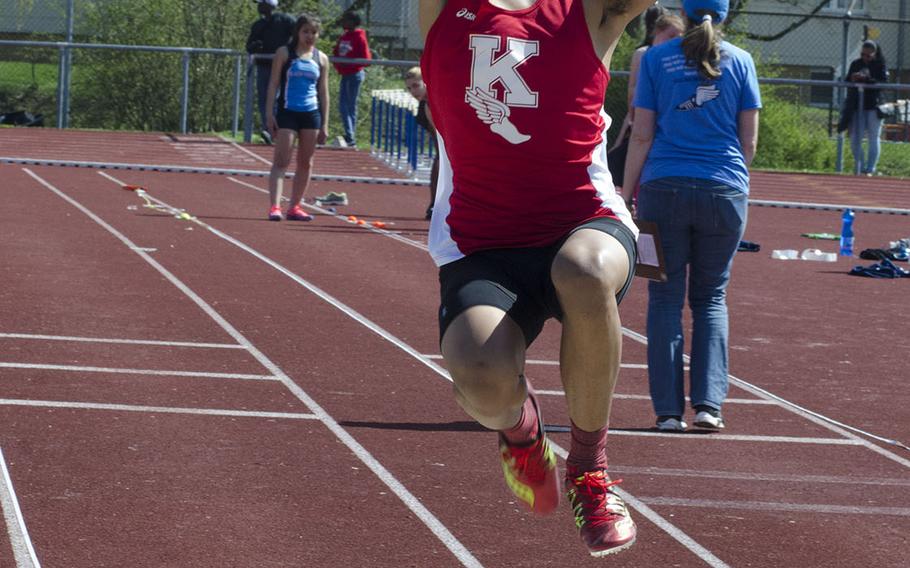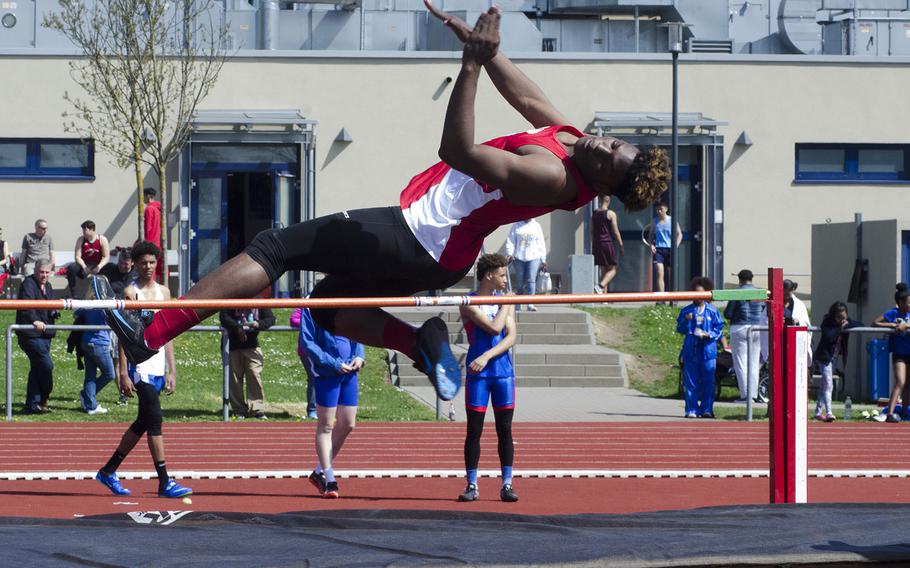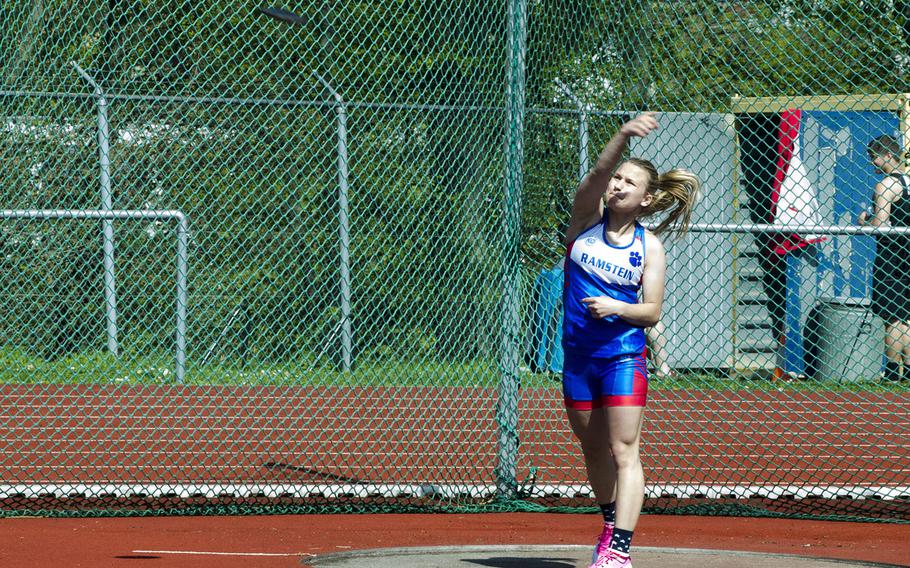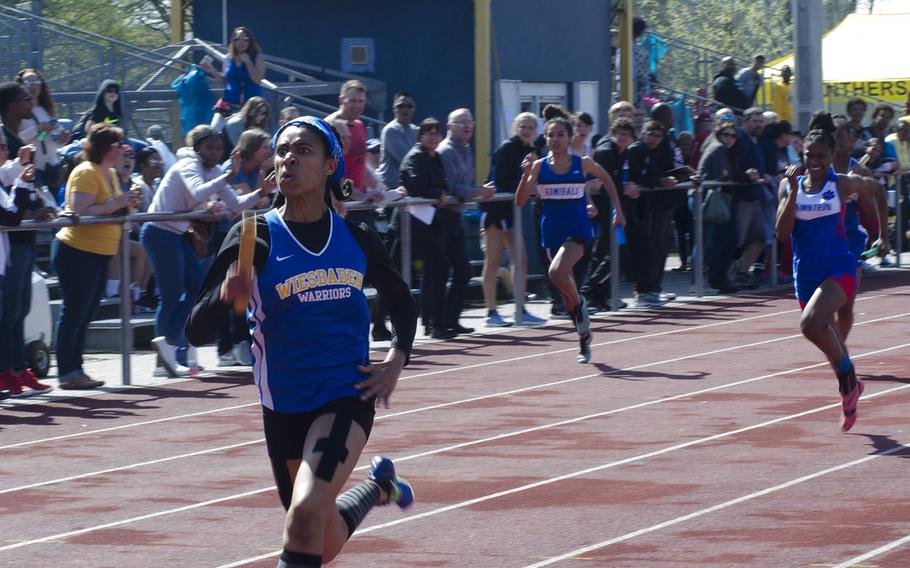 WIESBADEN, Germany — A quartet of DODEA's largest German schools topped the team rankings in the first meet of the 2018 track and field season, which also featured some dominant individual performances from the likes of Wiesbaden's Caleb Brown, Ramstein's Jose Serrano and Stuttgart's McKinley Fielding.
Wiesbaden's girls took first place on home turf, while Ramstein's boys were impressive, easily topping their rivals with a massive 60-point margin. The Warriors and Royals were joined in the top four in both the boys' and girls' standings by Stuttgart and Kaiserslautern, showcasing the big schools' depth and quality. The 10-team meet featured schools from across all three divisions, with Vilseck, Frankfurt International, Rota, Ansbach, Black Forest Academy and Hohenfels also in attendance.
The number of schools competing made it a memorable experience for the athletes, who were able to measure themselves against a wide range of competition.
"It's good to have that much competition," Rota's Deja Alexis said. "I love that it's a big competition, there's a lot of people, a lot of energy. I love it."
Alexis won both the girls' 100 meters and long jump events, something she hopes to match at next month's European championships.
Another standout on the girls' side was Stuttgart's Fielding, who led a typically strong Panther distance contingent. Fielding swept the 1,600 and 3,200 with plenty of room to spare, winning the respective races by 22 and 48 seconds.
In the relays, Wiesbaden was impressive, especially in the 4x400. The girls' team, featuring Ta'Nya Thomas, Whitney Bivins, Catianna Binyard-Turner and Chloe Edson, won by more than 17 seconds. The boys' squad of James Wagenblast, Garrett Armel, Isaiah DeVane and Brown had a 16-second edge on second-place Ramstein.
Brown, anchor on the relay team, was similarly impressive in the 400, winning by nearly three seconds. He wasn't as fortunate in the 200, however, as Vilseck's Devin Gamble edged him out at the line. "Yeah, I saw him," Gamble said of the close finish. "It pushed me when I saw him coming."
In the boys' middle distance, Serrano reigned supreme, winning both the 800 and 1,600 with relative ease. He said the former is his preferred distance.
"I like it because it's fast-paced, it's intense, and the competition is just amazing this year," he said. Serrano hopes to break the two-minute mark in the race this season, something he came .91 seconds away from Saturday.
Twitter: @DKS_Stripes