BFA, Kaiserslautern square off in chilly spring opener
by
Gregory Broome
March 17, 2018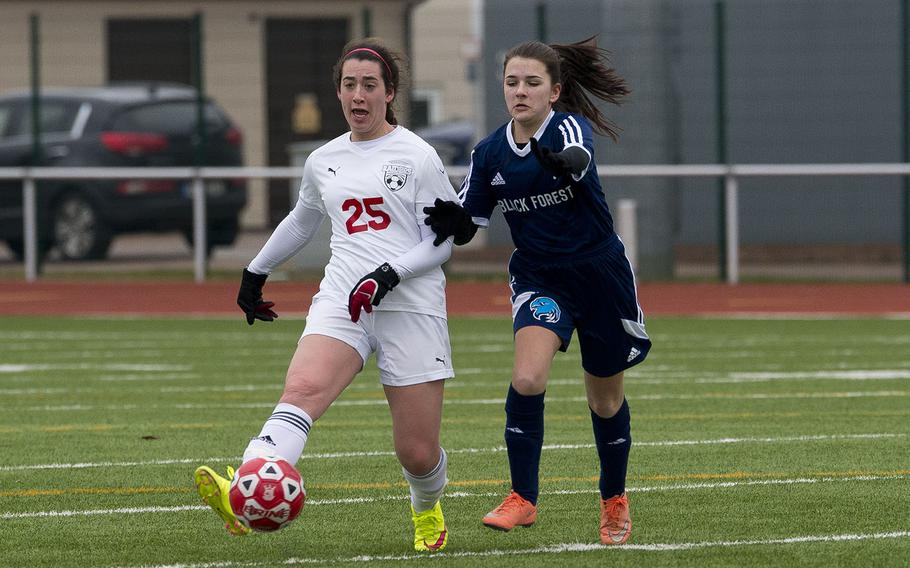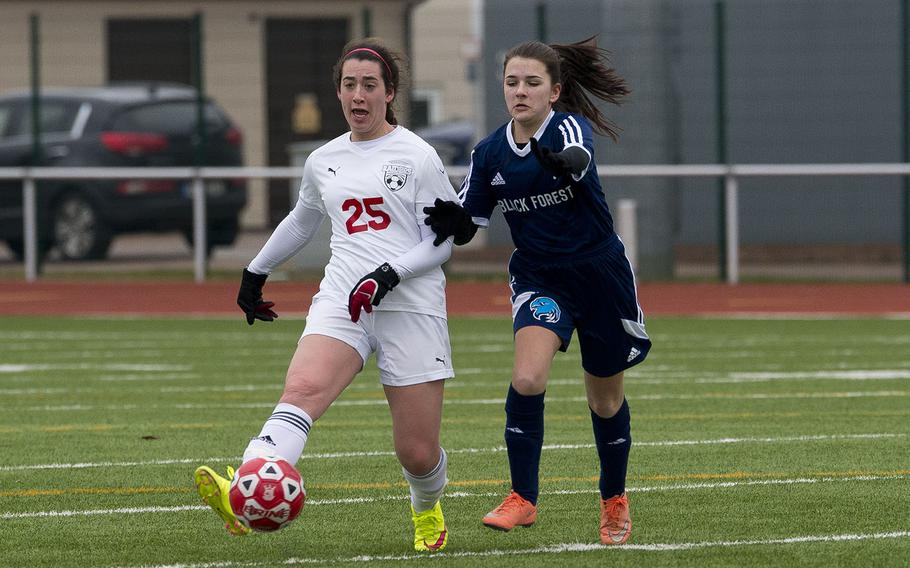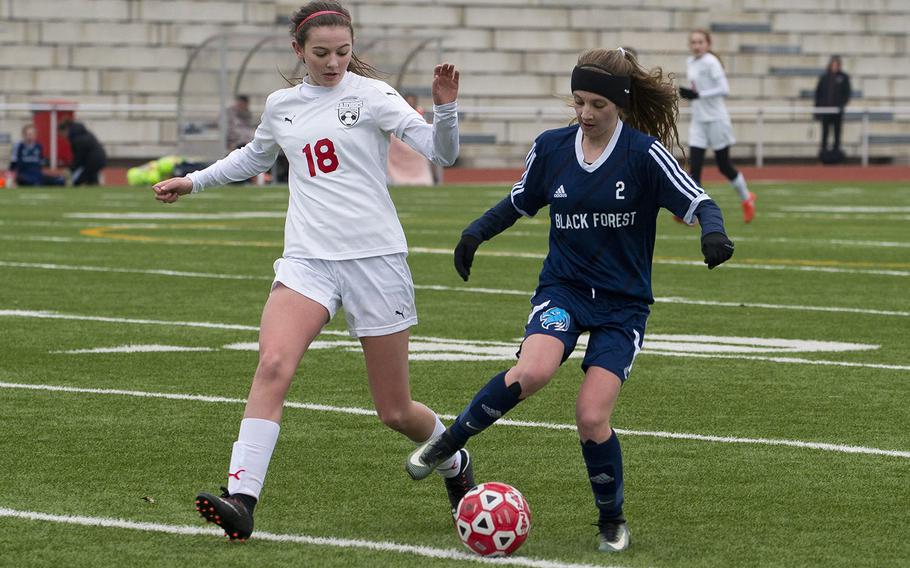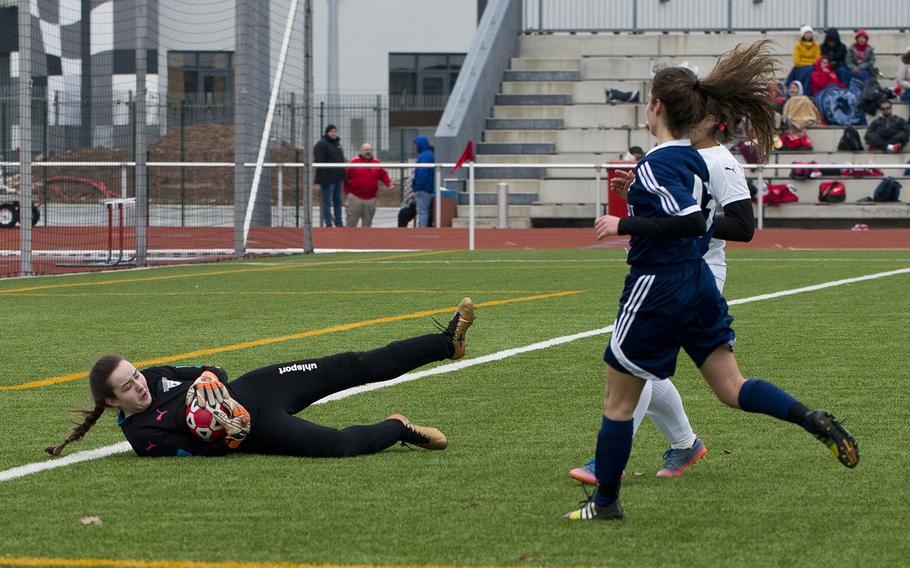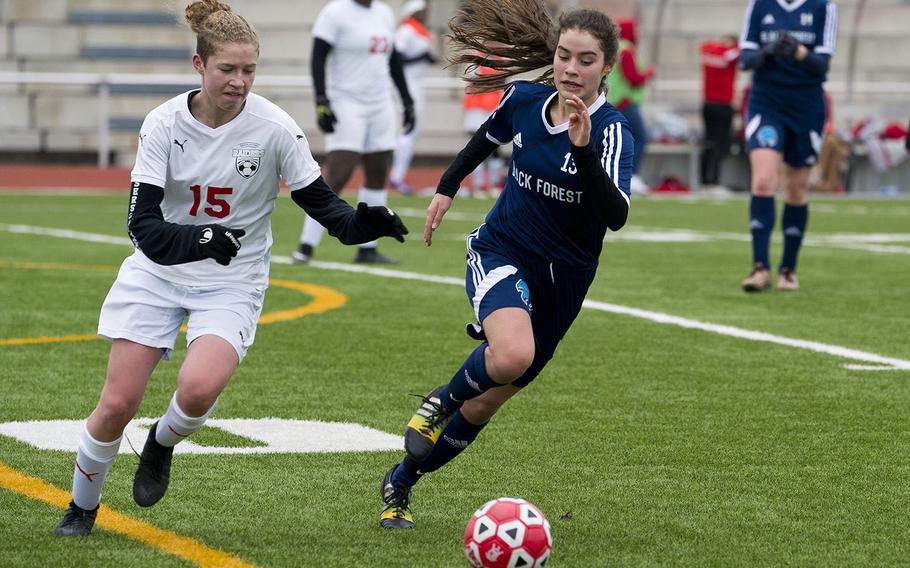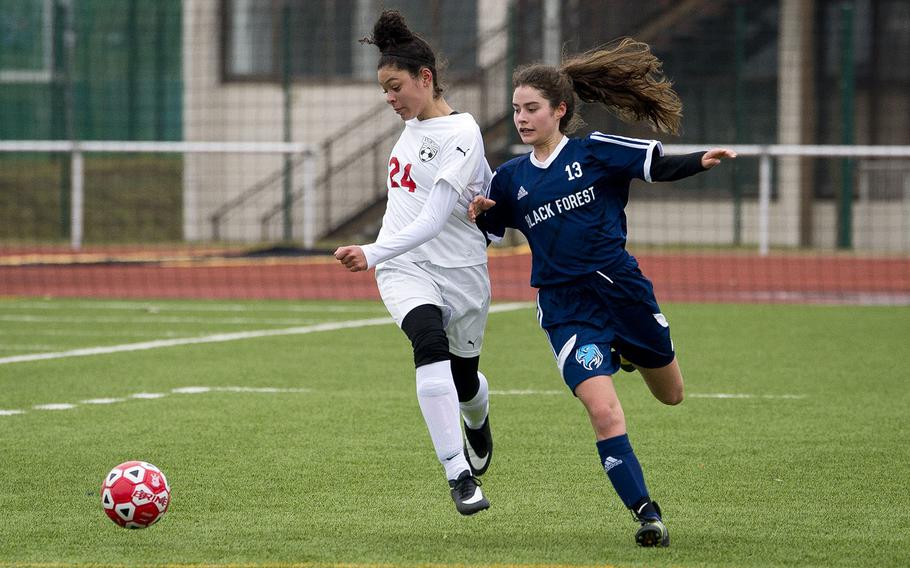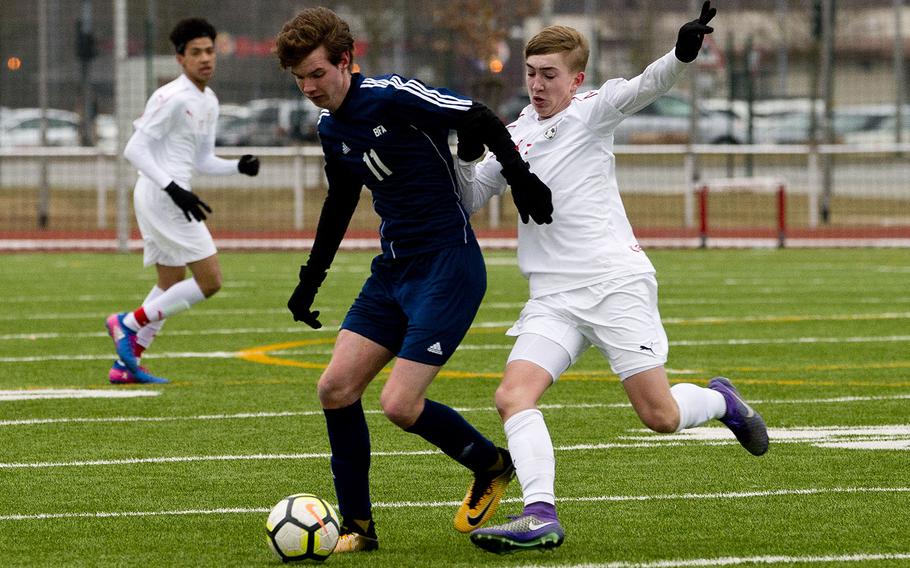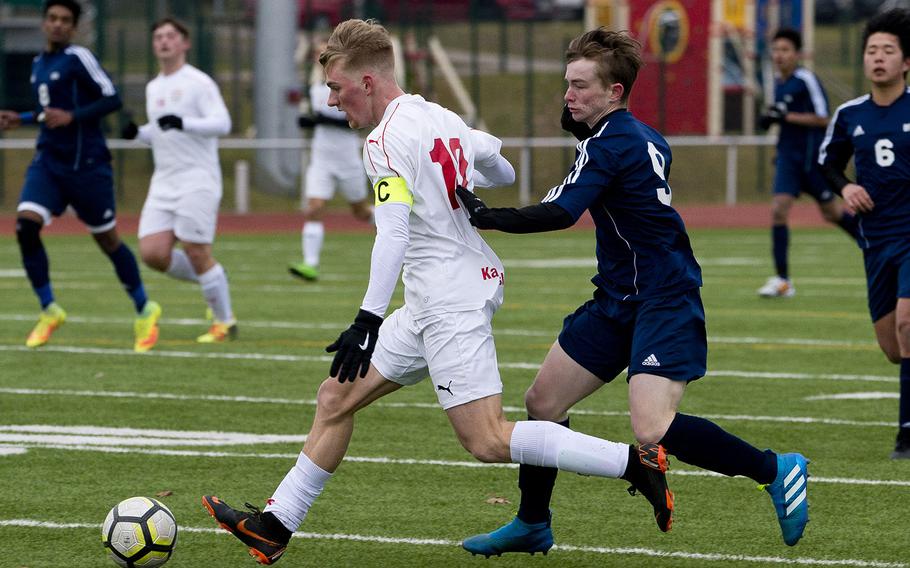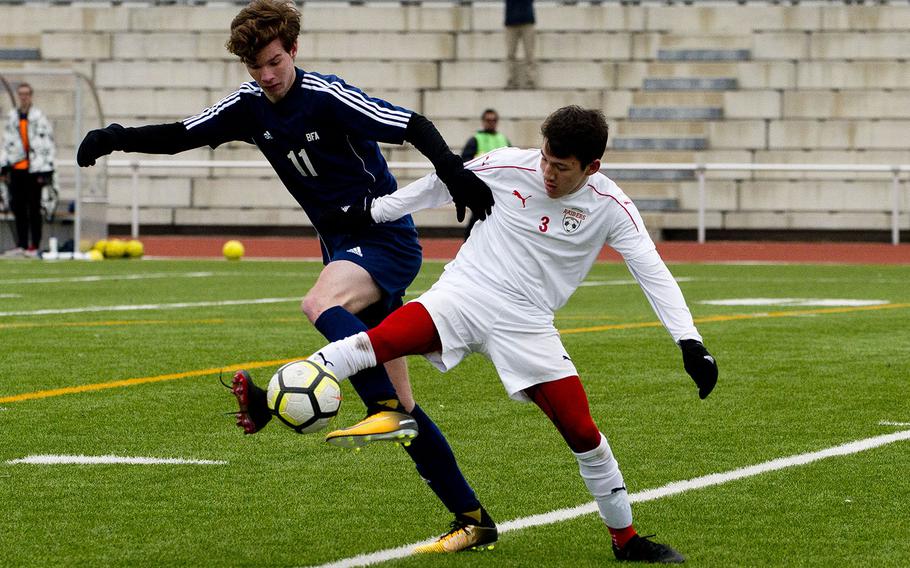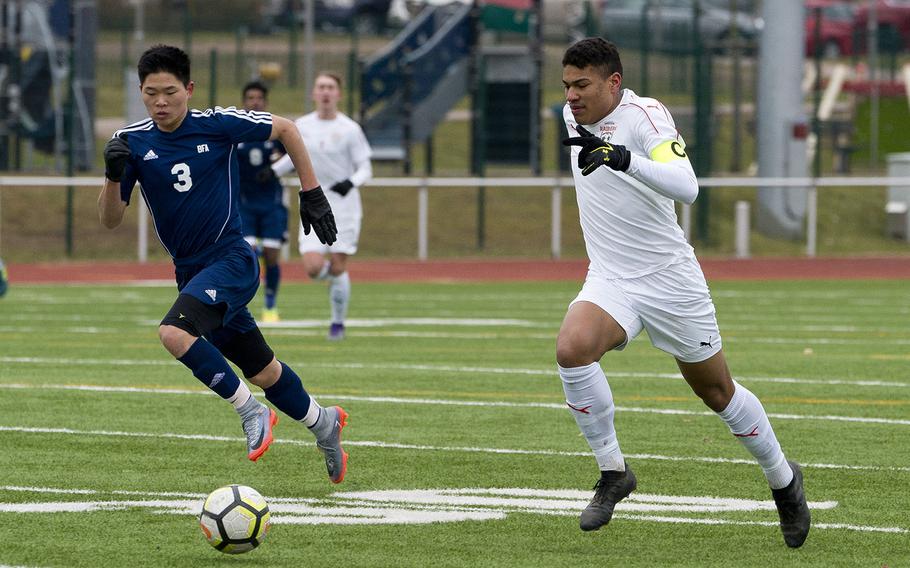 KAISERSLAUTERN, Germany -- The 2018 DODEA-Europe spring sports season opened under decidedly wintery conditions Saturday at Kaiserslautern High School as the host Raiders and visiting Black Forest Academy Falcons persevered through a boys and girls soccer doubleheader in windy, near-freezing weather.
BoysKaiserslautern 2, BFA 1: First the Raiders showed the vulnerability of their rebuilt roster. Then they demonstrated what they're still capable of.
Tyler Jankowski scored a pair of goals in the span of a first-half minute as the reigning Division I champions shook off an early BFA goal and opened their title defense with a comeback victory.
Jankowski, one of just a handful of key contributors back from the breakthrough squad that delivered a long-awaited European championship last spring, acknowledged that the Raiders lost "a lot of talent" from last year's dominant roster.
He said "more leadership" would be required of him and his fellow returnees this season as the program pushes older players into expanded roles and grooms its younger prospects.
The incumbent Raiders demonstrated that leadership on Saturday. Both of Jankowski's goals came on assists from fellow returnee Philipp Rimmler, and goalkeeper Enrico Ard made four saves as the Falcons were held scoreless after an early goal by David Forcucci.
The Raiders will see their first divisional action of the season next weekend at Stuttgart, then will face archrival Ramstein on March 30 in a rematch of last year's 3-1 Kaiserslautern victory in the Division I European final.
GirlsBFA 1, Kaiserslautern 1: A second-half score for each squad finally broke the ice in a chilly season opener.
The Falcons' goal came at the midway point of the second half. Bianca Liberti got behind a scrambled Raider defense, accepted a precision pass from teammate Kennedy Wilbanks and firmly knocked in the game's first score after nearly an hour of scoreless play.
"I just kind of anticipated it, really," Liberti said of the scoring connection with Wilbanks. "We had a plan for our team and that's what we did."
Kaiserslautern ramped up its offensive efforts in the latter stages of the match and was rewarded with a penalty kick with about five minutes to play. Angelina Popovic calmly converted the kick to earn the Raiders a draw.
Twitter: @broomestripes