Baumholder latest bump as Ansbach keeps rolling along
---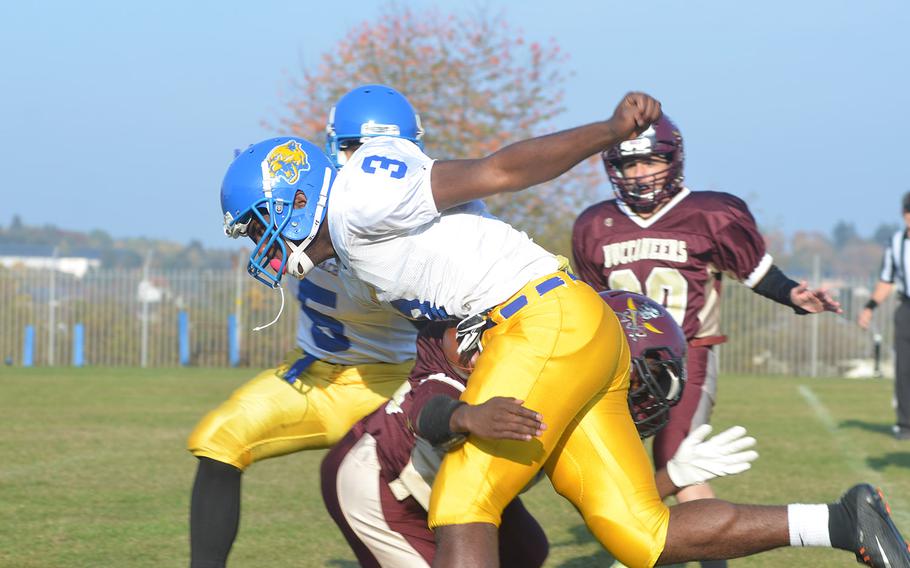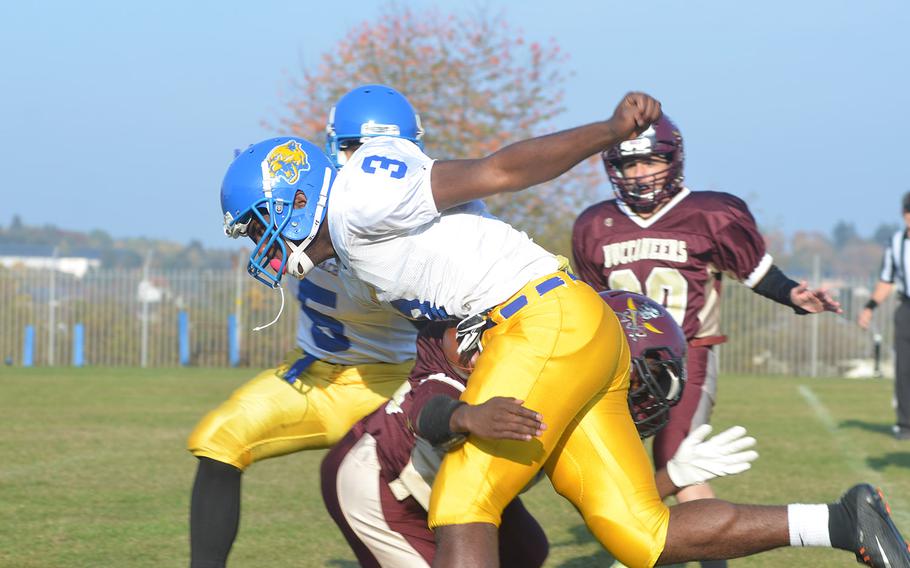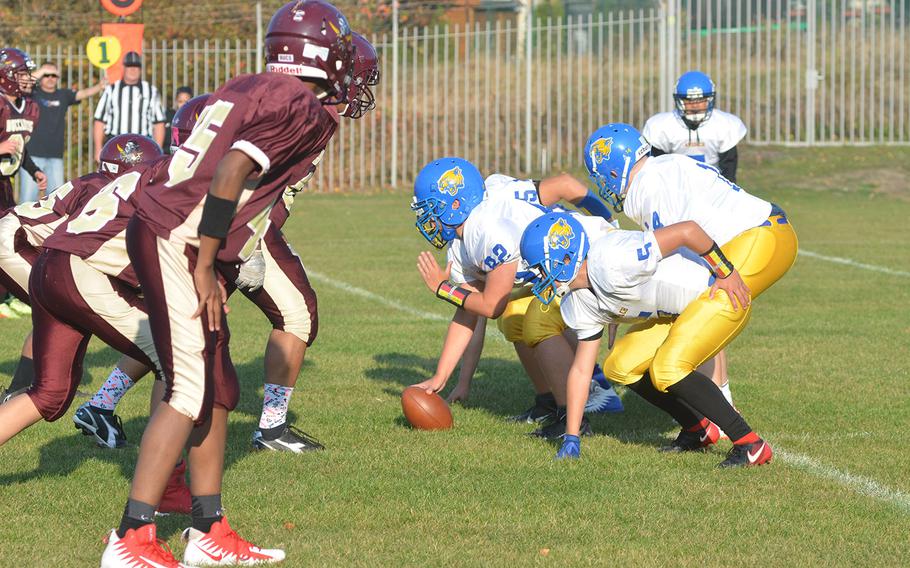 BAUMHOLDER, Germany - The Baumholder Buccaneers faced tough odds against the Ansbach Cougars during their final game on their home field Friday.
The Bucs, who haven't won a game in the first season of Division III six-man football, fielded a total of nine players, while their opponents brought 21 players to the field.
Baumholder won the coin toss, but that was one of its few highlights in a 58-12 defeat.
By the end of the first quarter, the Cougars already had tallied two touchdowns and a field goal.
By halftime, the score was 46-6 favoring Ansbach.
The second half was no different than the first.
The issue continued to go back to the short roster of players that Baumholder had. It was impossible to field separate defensive and offensive units, so players were required to pull double duty. This meant no rest for any of the players, unlike the Ansbach team.
The Cougars improved to 4-0 the victory and have secured a spot in the championship game. The Bucs finished their season on a losing note.
But BJ Walker, assistant coach for the Buccaneers, was proud of his players for continuing to put up a fight in the losing battle.
"[Ansbach] is a very good team, very athletic, and we just simply turned the ball over too many times," Walker said.
"Some of my players, this is their first football game, which is great," Walker said. "You have to start somewhere. Hopefully, they will all be back next year."
Twitter: @AKStripes
---
---
---
---