Aviano splits with Naples, Sigonella to open softball play
---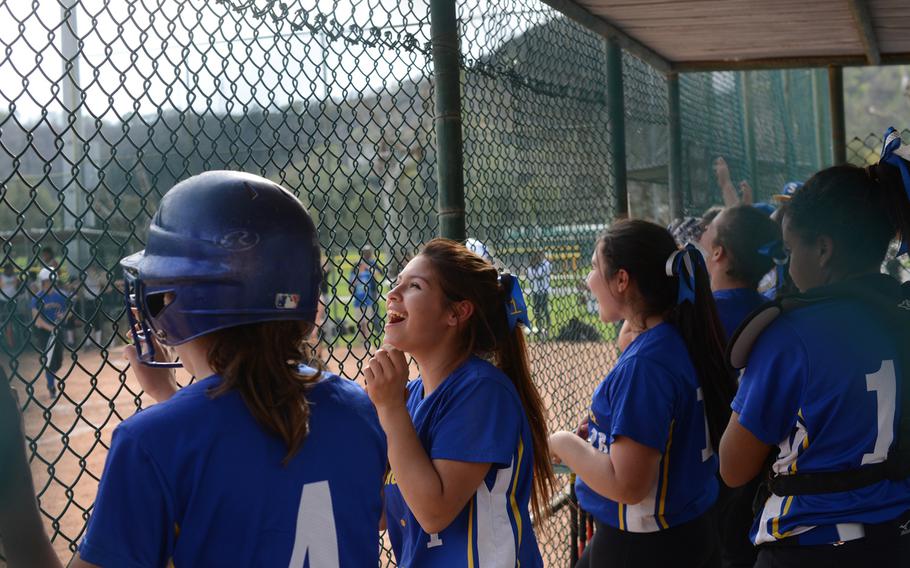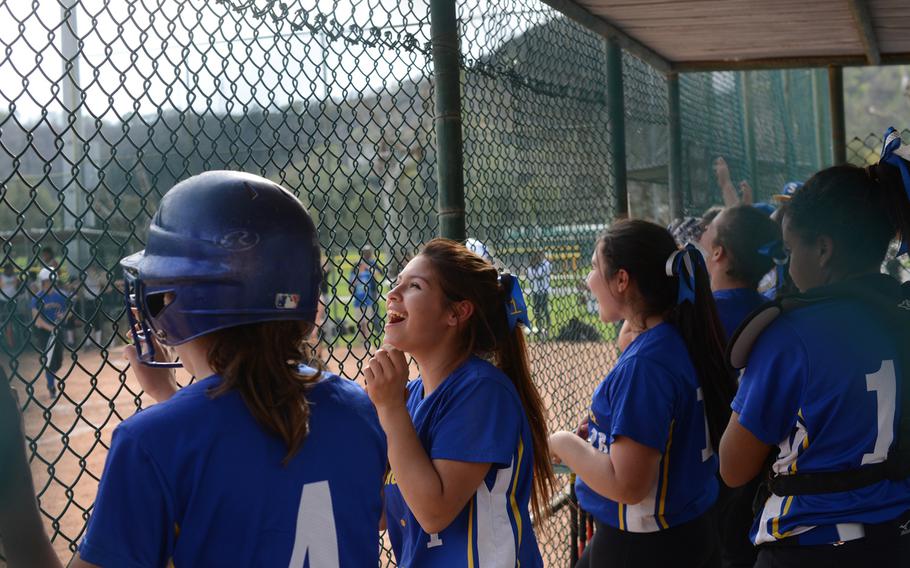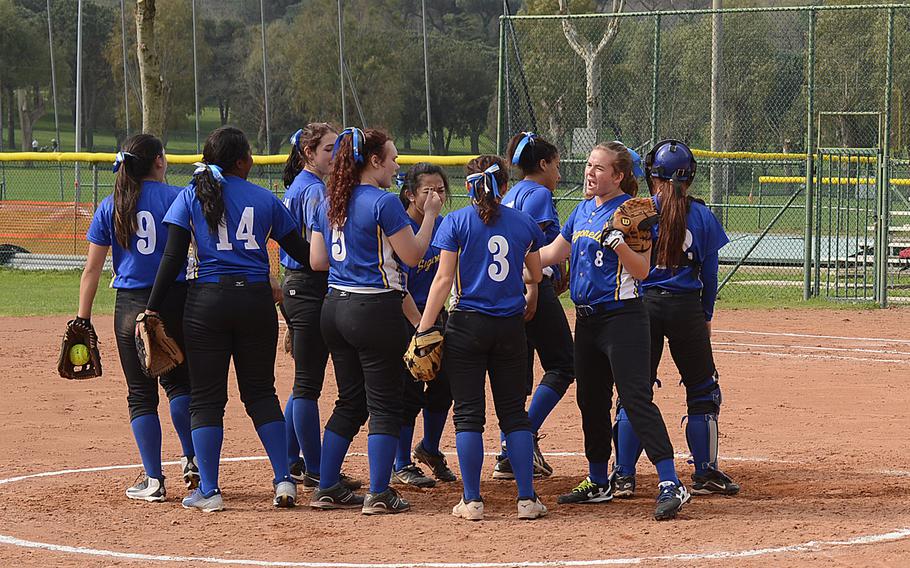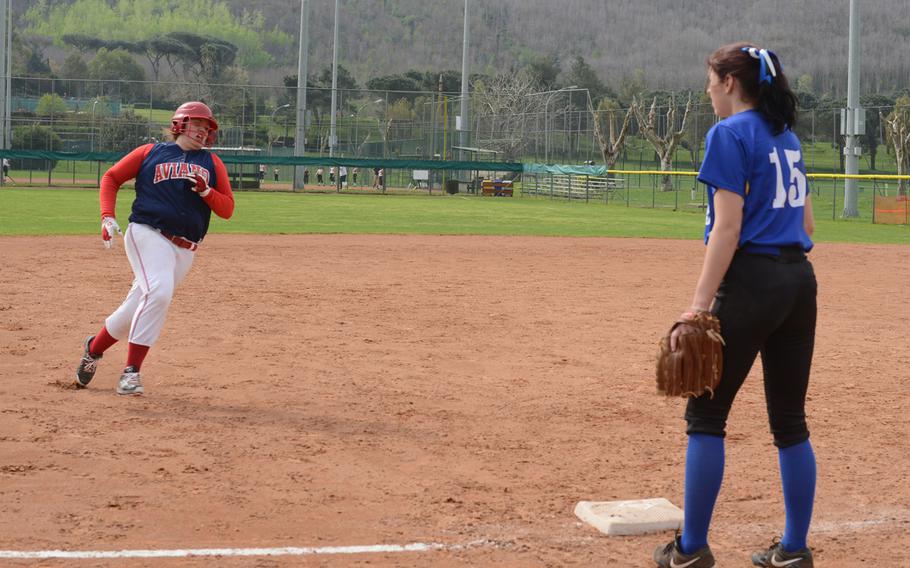 NAPLES, Italy — Naples and Sigonella walked away with the best records, but Aviano proved it remains dangerous during the opening weekend of DODEA-Europe softball play in Italy.
The Wildcats and Jaguars each finished 3-1, although the two teams never played each other, a matchup that comes later this month in Sicily. Aviano finished 2-2, while Vicenza wrapped its first four games without a win.
Naples excelled with steady hitting and aggressive base-running, outscoring its opponents 43-6 in its three wins. Senior Sarah Kemp stood out Saturday with two inside-the-park home runs, each at the top of a different game. Freshman Juliana Betancourt showed promise on the mound with a 10-0 defeat of Aviano on Friday. The Wildcats downed Vicenza 17-5 on Saturday, but fell to Aviano 8-6.
Division III Sigonella relied on juniors Hanna Barnes, Kaitlyn Lehtola and Liz Camus in its three wins. Barnes, returning to play this season from a torn ACL, now looks dangerous both on the mound and at the plate. The Jaguars split two games Saturday, falling to Aviano 7-4 before routing Vicenza 17-2.
It was last year's Division II/III champ, Aviano, that looked most dangerous on Saturday — at least with Junior Mackenzie Milligan on the mound. Milligan was dominant in both games, compiling 22 strikeouts against Sigonella and Naples. Third baseman Deja Knight, a senior, remains a solid defender and a strong bat.
Aviano coach Sherry Milligan chalked up Friday's losses — including a 9-6 loss to Sigonella — to early season jitters.
"It was their first games. They had to get those jitters out and just get confident in their team," she said.
Vicenza had the roughest start over the weekend, with struggles fielding and behind the plate. Senior catcher Rachel Hoyt was a bright spot for the team.
Teams won't play again until after spring break, which will offer time for recovery and practice, according to Naples assistant coach Mike Sharp.
"We get everybody healthy and we give it a few weeks to get ready to go, and I think we'll give (everyone) a run for their money," he said.
Twitter: @sjbeardsley
---
---
---
---