Aviano, Sigonella play to competitive split
---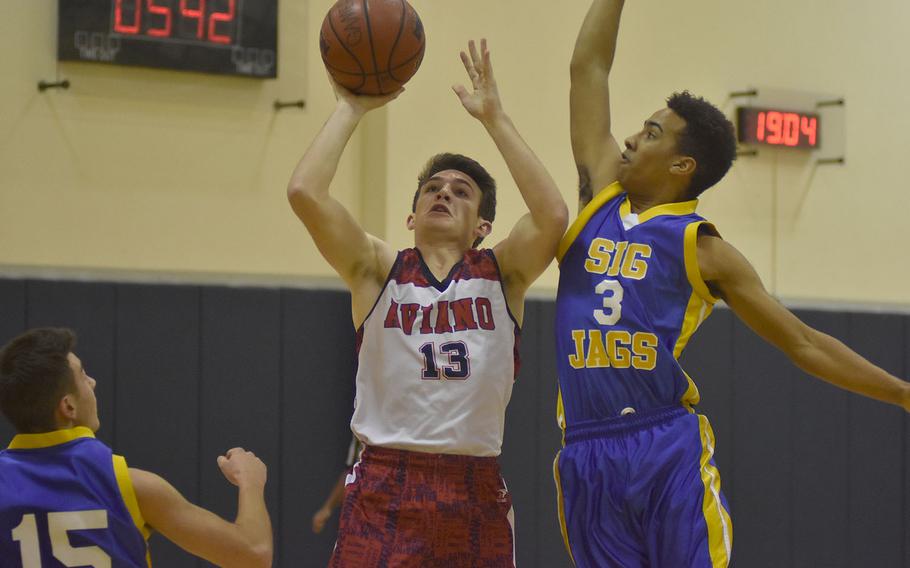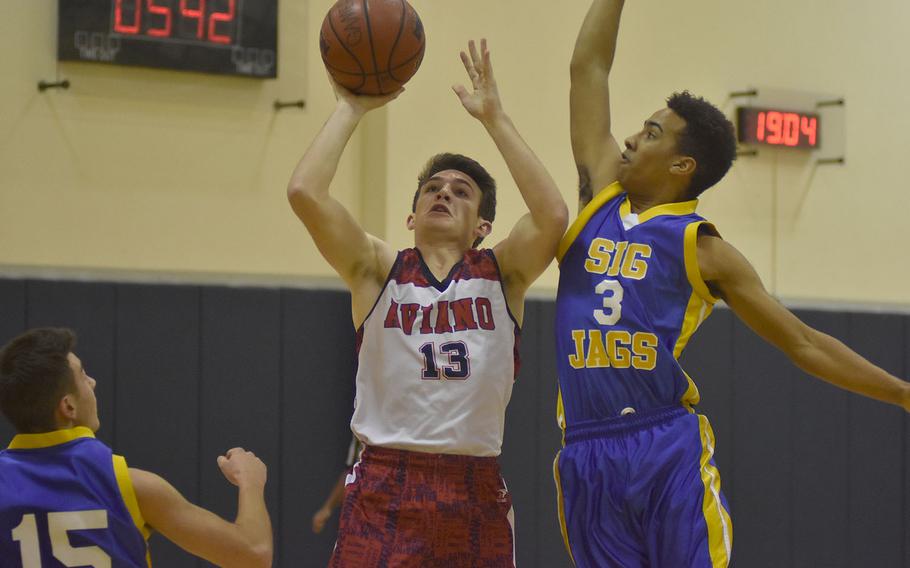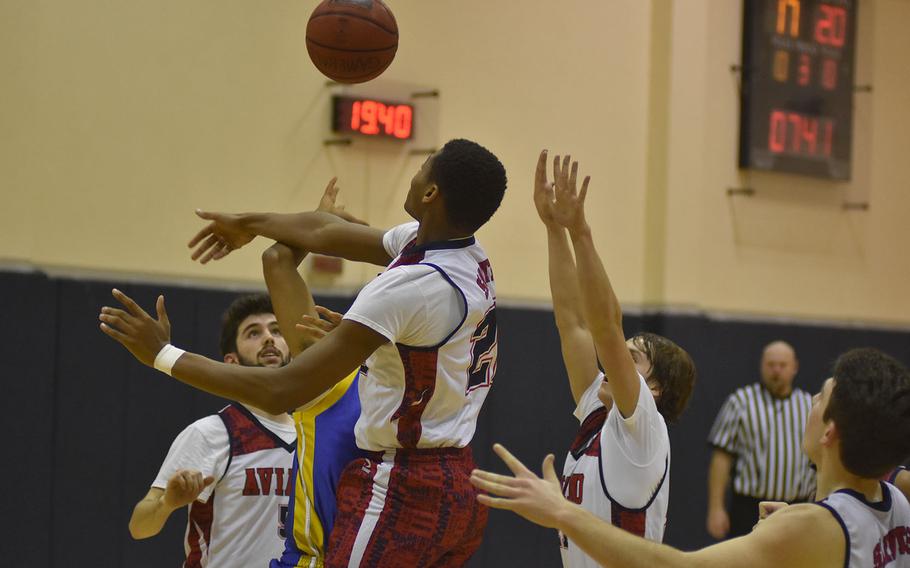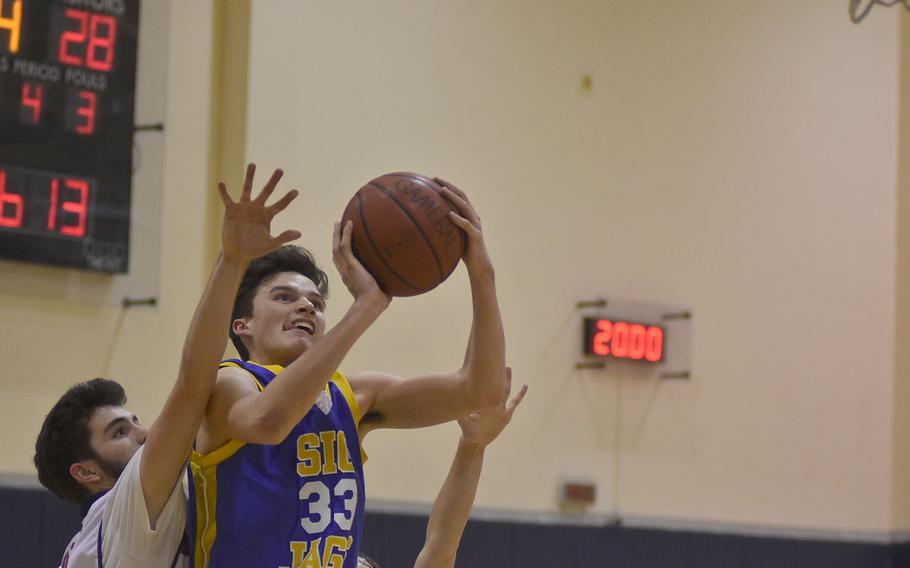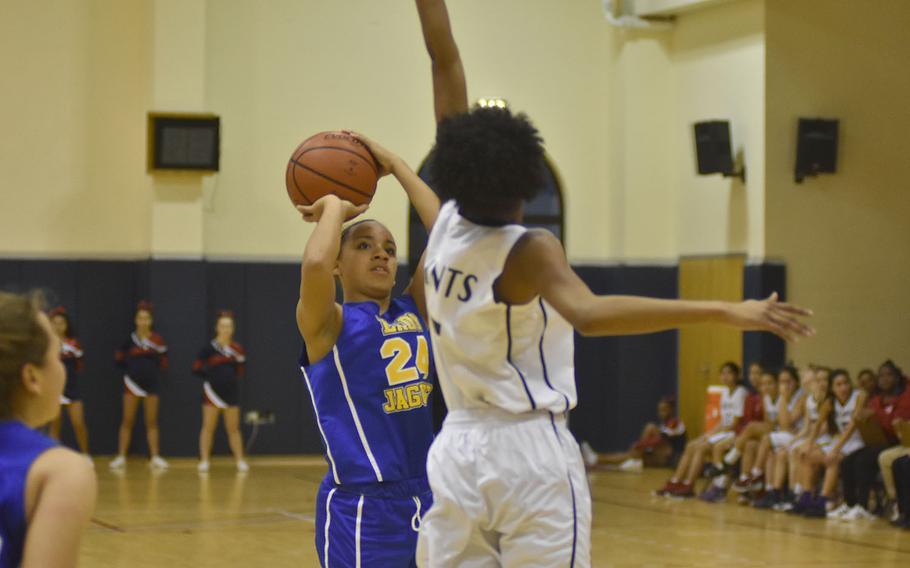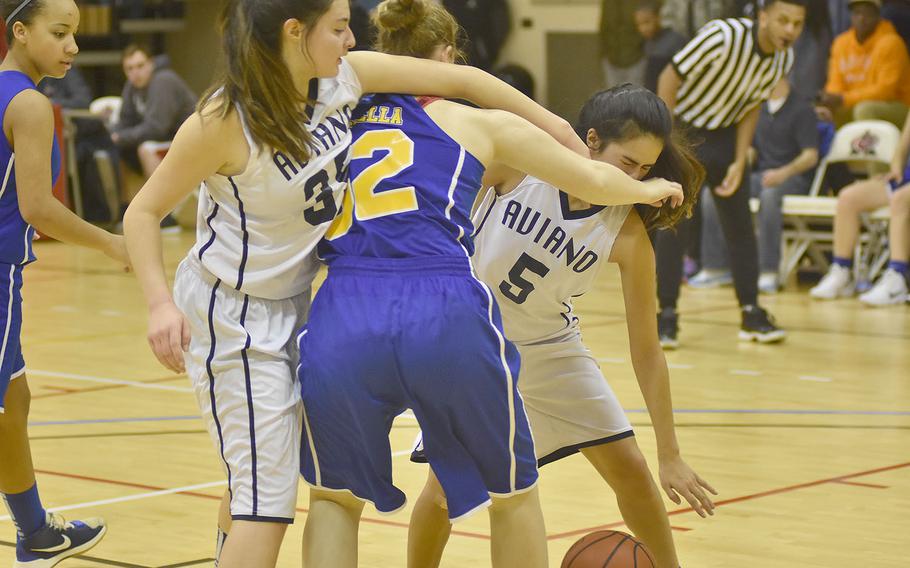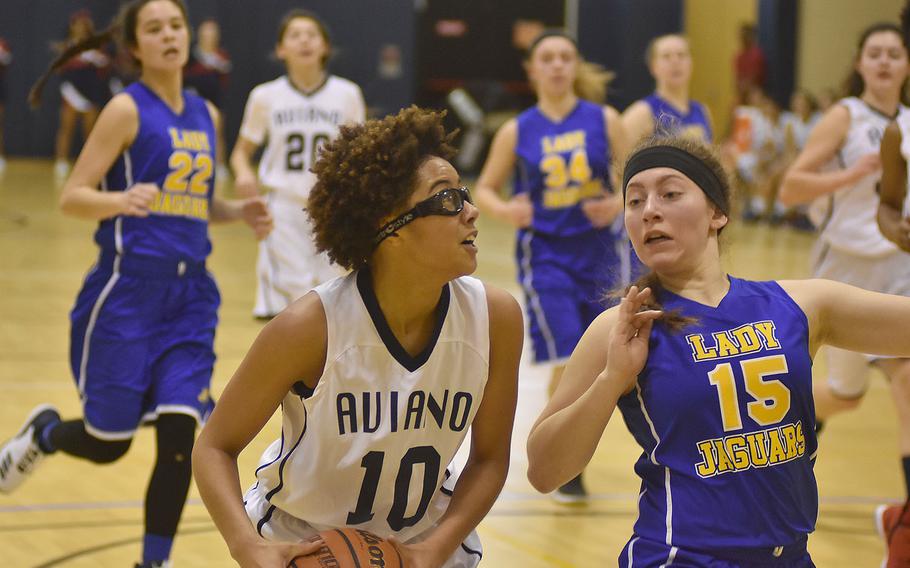 AVIANO AIR BASE, Italy – If you're going to drive 870 miles for a few basketball games, the competition had better be worth it. And if Saturday's matchups between Sigonella and Aviano are similar in nature to Friday's games, the time on the bus was well-spent.
The Jaguars prevailed 40-33 in the girls game, and the Saints won the boys contest 43-38. Both games were undecided until the final seconds.
Sigonella, the southernmost DODEA-Europe school, left Sicily on Wednesday night. They'll get back on Sunday. The school's wrestling team is also in action Saturday in Aviano.
BoysThe Jaguars entered the night with an 8-5 overall record and will be playing in the European Division III championships in a few weeks. Coach Matt McKown said before the game that he wanted to use the trip to work on some things.
Friday proved that the team's spread offense still needs some work. After trailing early, Sigonella led for most of the first half – thanks to some crisp passing and 6-foot-4 center Isaac Griswold, who had 13 of his game-high 21 points in the first 16 minutes.
But Sigonella slowed it down for much of the second half, trying to get Aviano to come out of its trademark 1-3-1 zone. That forced Aviano to switch to man-to-man a bit, but also seemed to wake the Saints up.
"We had a good week of practice," McKown said. "We just didn't execute it. I thought this weekend would be the perfect time to start using it, but …"
Aviano junior Giacomo Fabbro, a top goalkeeper during the soccer season, had eight steals as the Saints surged ahead and held off Sigonella multiple times down the stretch.
"He was my MVP tonight," Aviano coach Kevin Lehde said. "Definitely his best game of the season."
Sigonella brought only eight players. Aviano played 12, subbing liberally. "We're pretty deep," Lehde said. "There's really not a lot of difference on our team between No. 6 and No. 12."
McKown said fatigue wasn't a factor, though, and the offense wasn't really meant to slow the game down — just spread the floor and get better shots.
"We have a couple big guys who are pretty good, so teams usually try to play zone and pack it in against us," he said.
Traevian Ware was the only Aviano player to crack double figures, with 12 points.
GirlsIt was about as ugly as it could get early on for Aviano, which entered the game with only a single victory in seven contests.
Sigonella was up 8-2 after a quarter and 18-6 at halftime. Aviano didn't score a single point in its half-court offense.
But after a few offensive rebounds and scores, the game changed dramatically in the third quarter. The Saints scored a season-high 19 points in the quarter and made a game of it. Aviano never managed to grab the lead, but trailed by only three points with more than 2 minutes left.
"I had some inexperienced players in to start the third quarter, (the Saints) got some rebounds and made some shots and got some confidence," Sigonella coach Michelle Chandler said.
So Sigonella, 9-3 on the season, got a closer game than it expected. But Chandler said that might not be a bad thing.
"Playing under pressure is something we need to do," she said.
Saints coach Brian Roers called the team's second half "unbelievable. They've had it in them. We've had moments of playing like that all season, but …"
Sigonella point guard Jessica Jacobs led all scorers with 21 points. Tatyana Valenzuela led Aviano with 10.
---
---
---
---