Aviano shows a hint of old form to top Sigonella
by
Kent Harris
April 29, 2017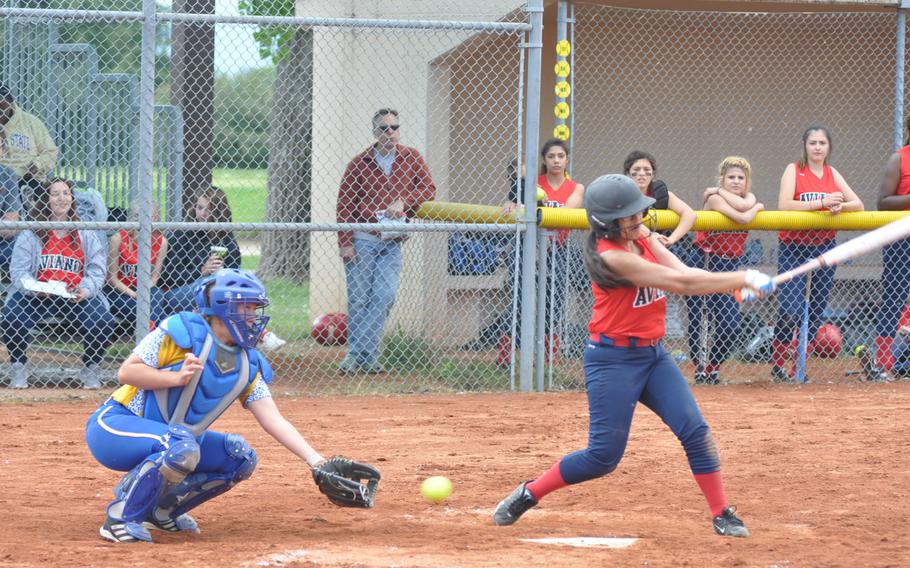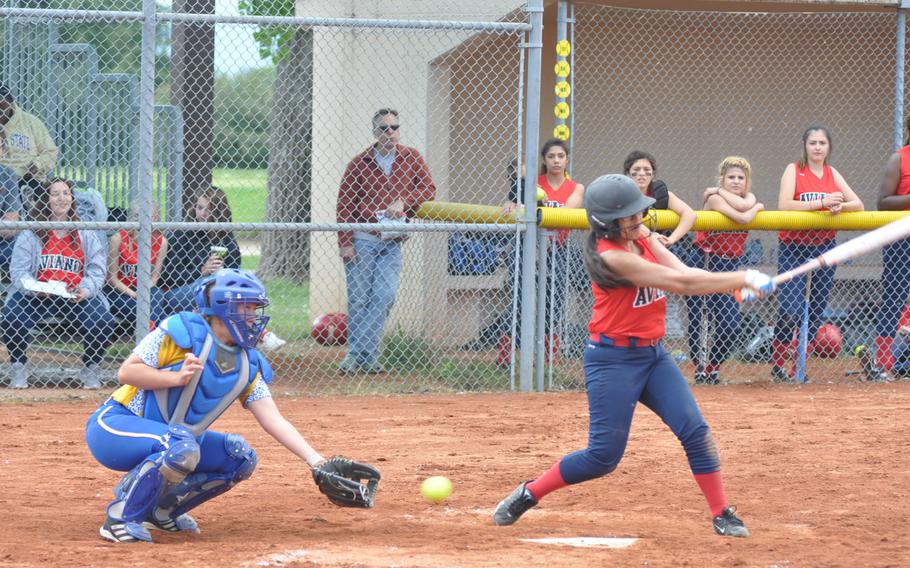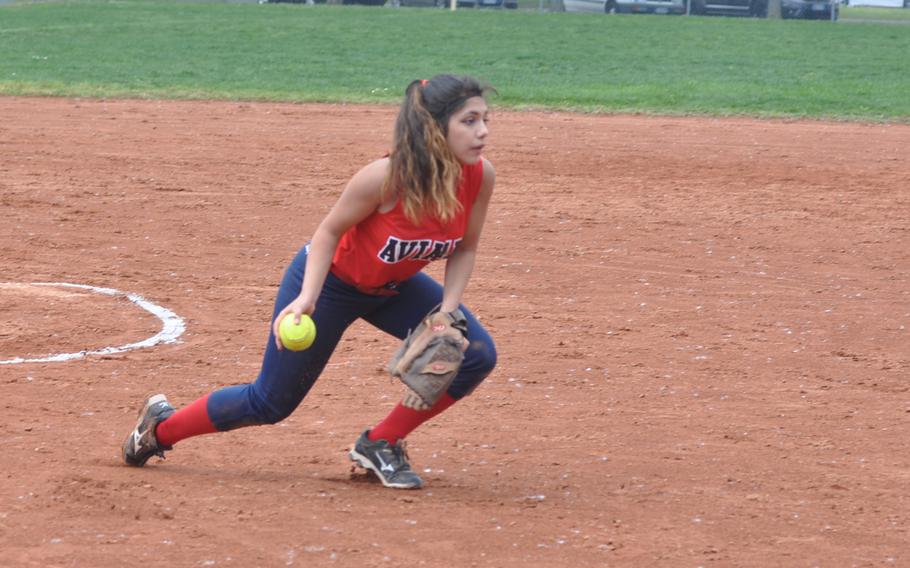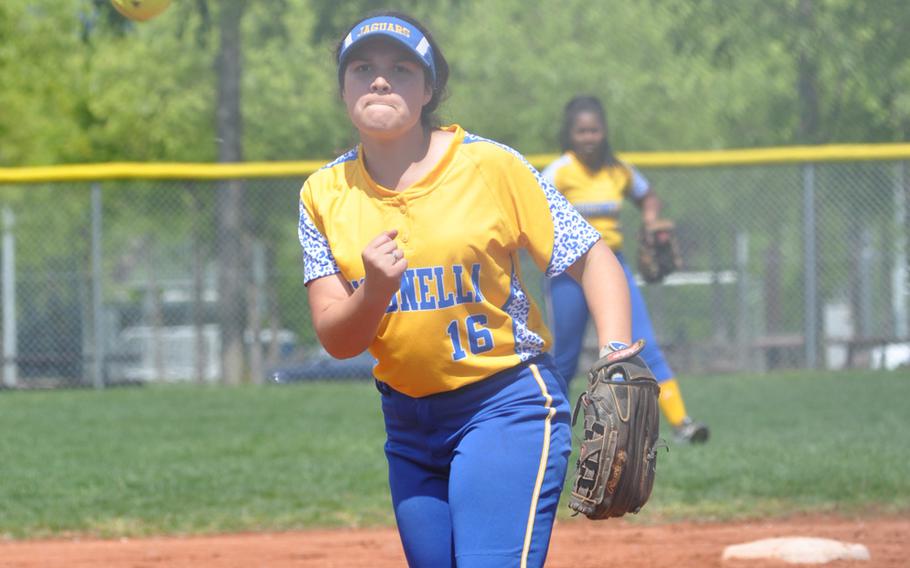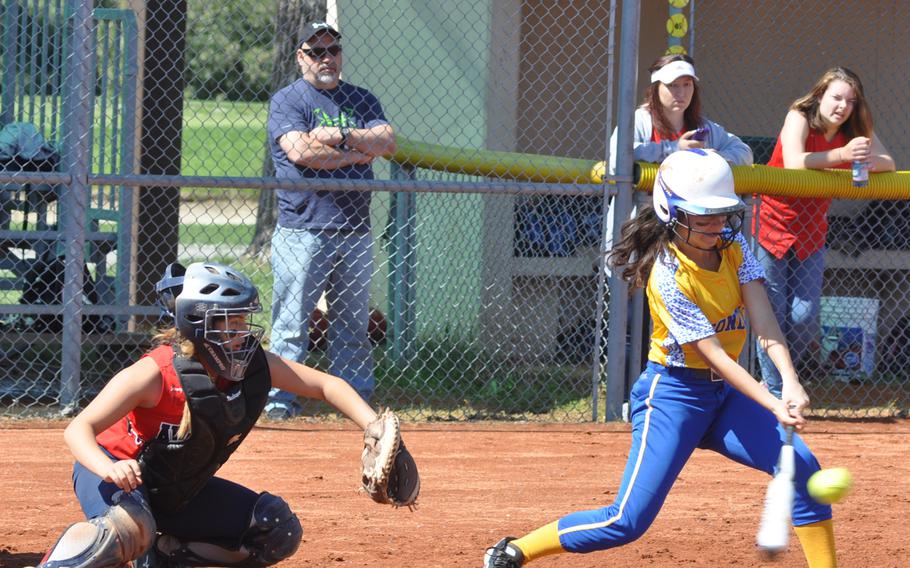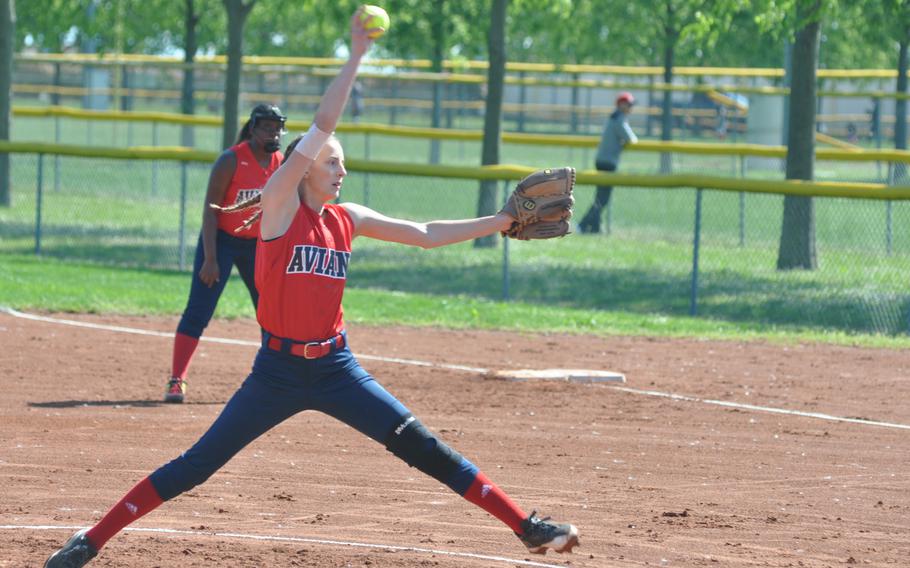 AVIANO AIR BASE, Italy – Six games into its season, the Aviano softball team didn't look like a two-time defending European champion. Literally or figuratively.
Only two players return from last year's squad, which took home top honors in Division II. And losses to Naples, Sigonella and Vicenza to open the season had Aviano desperate for a victory.
That didn't look likely very early Saturday, though, as Aviano sophomore pitcher Elizabeth Bond walked five batters in the opening inning and the first four Jaguars to come to bat scored.
After that, though, signs of recent past glory started to emerge. Bond allowed only one hit and one walk the rest of the way and Aviano won 6-4. Then the Saints jumped on Sigonella early and often and held on in the second game for a 12-8 win and a sweep.
Aviano coach Brian Irizarry wasn't about to predict a title repeat. But he liked much of what he saw.
"We've been playing some close games," he said. With only two returners – and those didn't start – there's been a lot of moving around in the lineup and field to try to find fits, he said. "Leadership as well. That's starting to emerge."
Some timely hitting did, too. The Saints had only three hits in the first game – one more than Sigonella. The biggest one was Ariana Artis' two-run single that broke a 4-4 tie in the fourth.
The Saints got as many hits (five) in the first inning of the second game as both teams had combined in the first. The first six Aviano batters scored. Eliana Morales' two-run single in the second put Aviano on top 9-0.
Sigonella scored six times in the fifth to get within 10-7, but couldn't get closer.
"Aviano just outplayed us today," said coach Steve Larson. "They hit, we didn't. They played defense, we didn't. They ran the bases. We …" He shrugged and smiled.
The Jaguars had defeated the Saints 20-9 and 14-13 to open the season.
"They've improved a good deal since we saw them those games," Larson said. "We knew they would. We have a little as well, though we didn't show it today. We really don't know anything about the other teams (at the European championships), but I think we'll be right there."