All-Stars end fall season by showcasing talents
---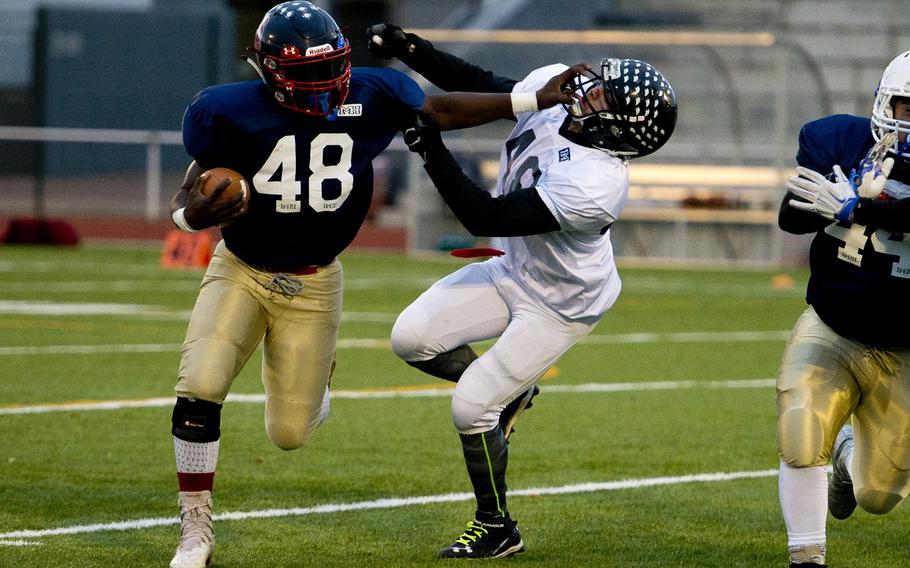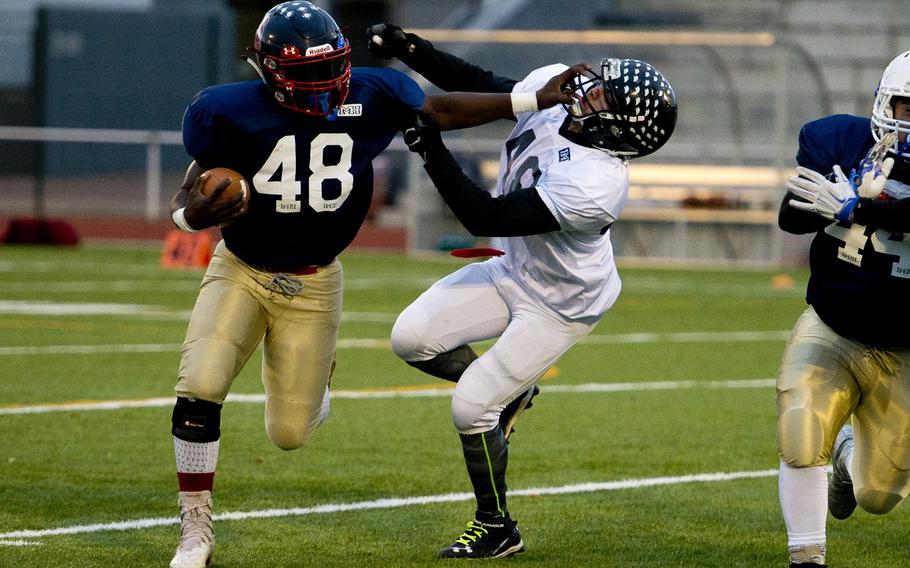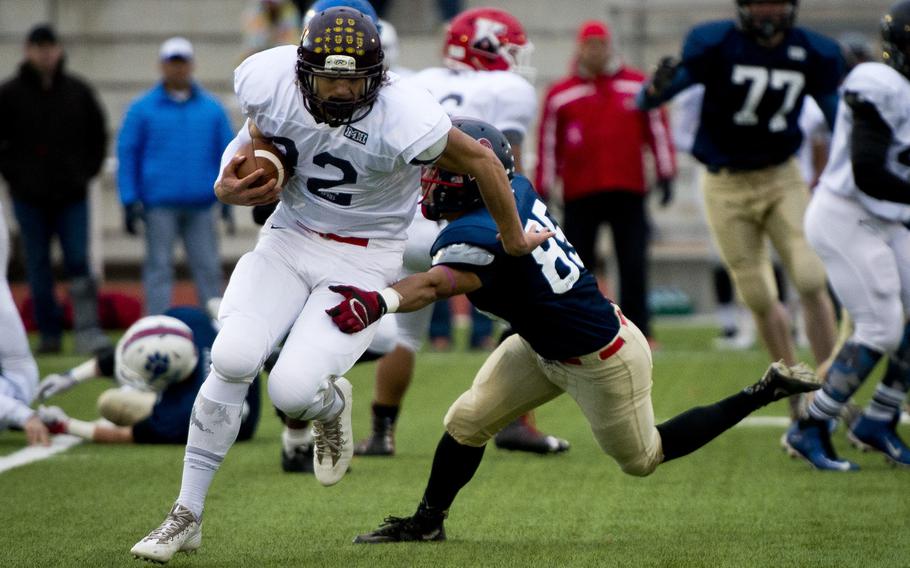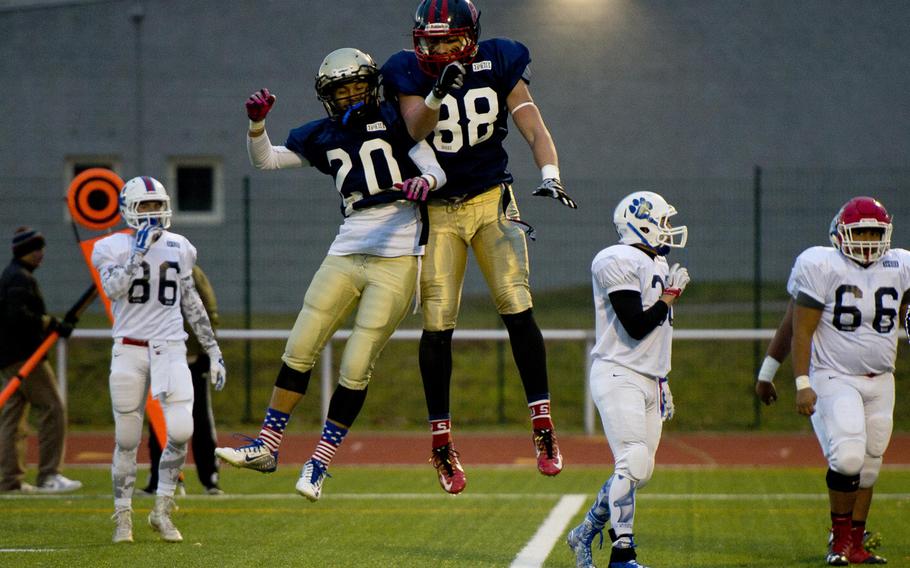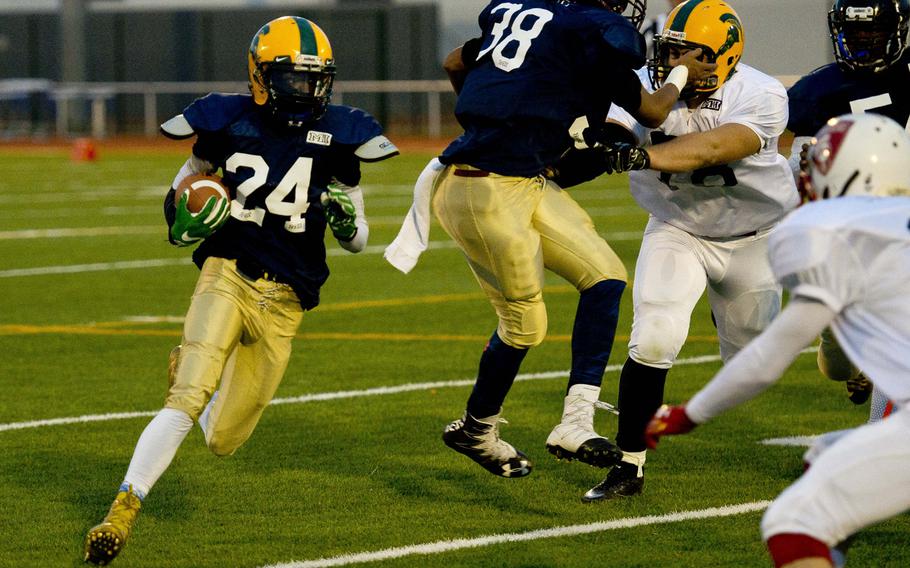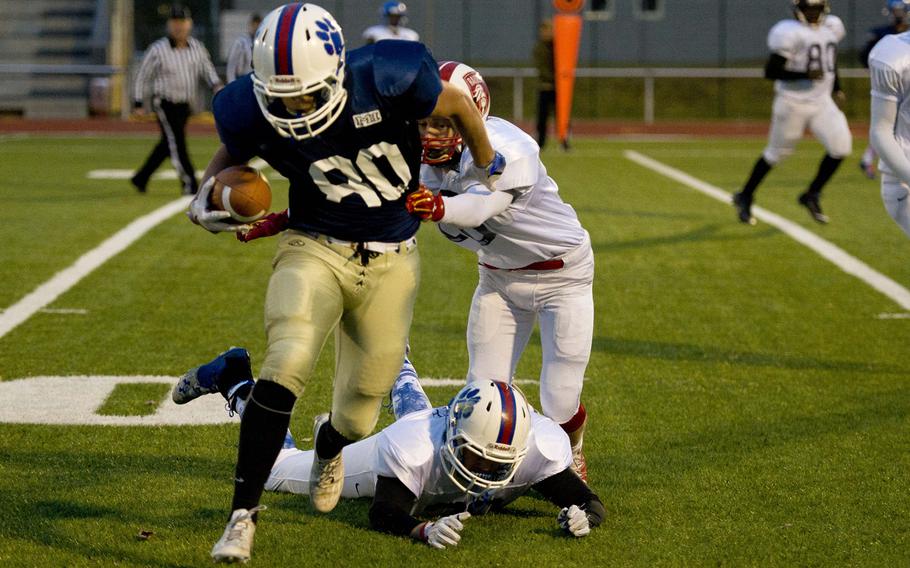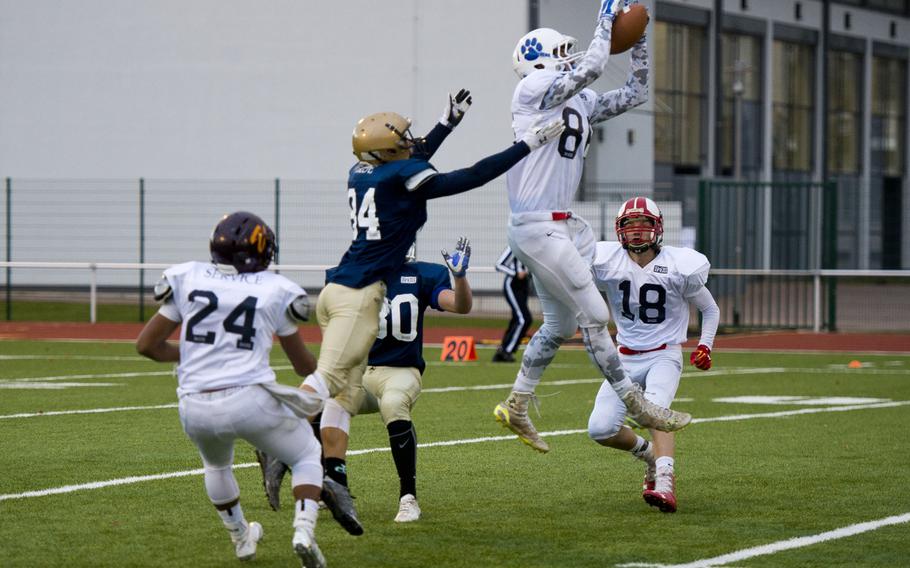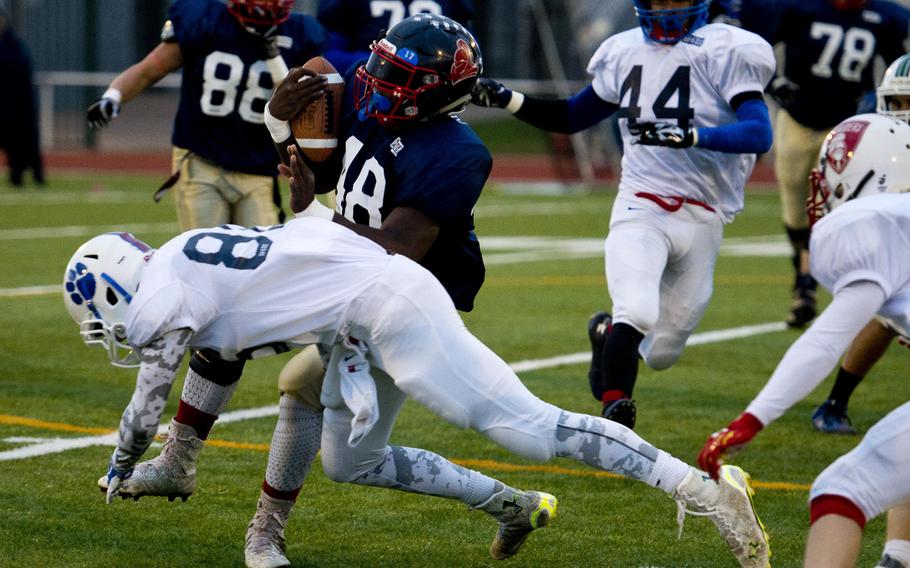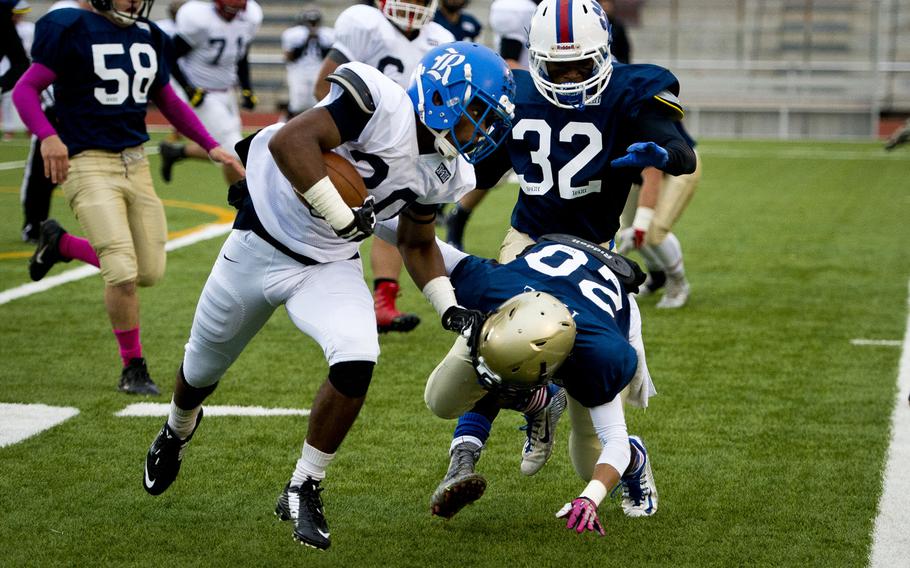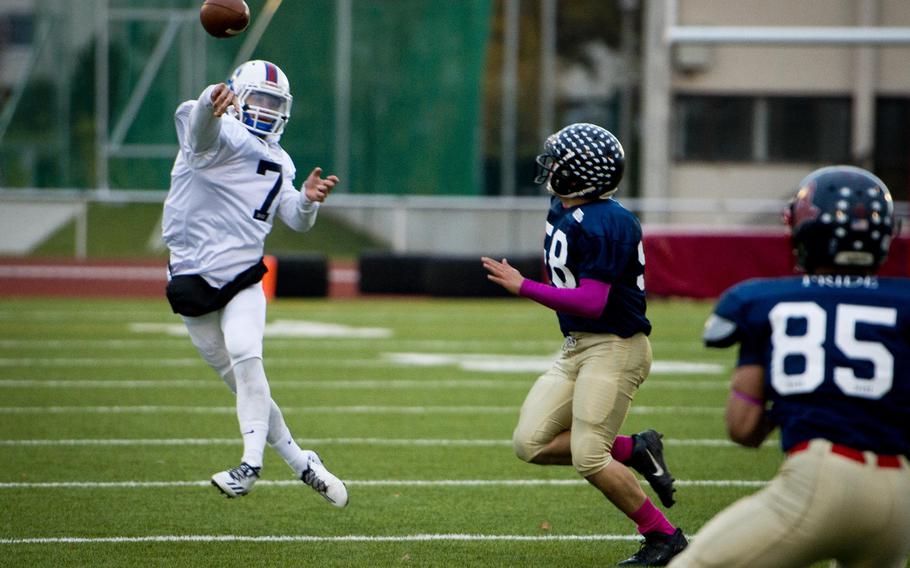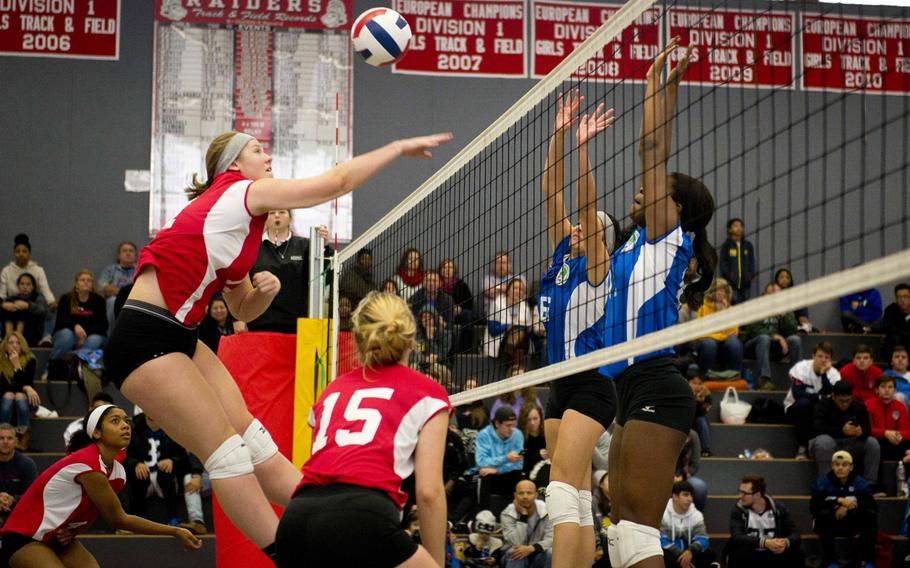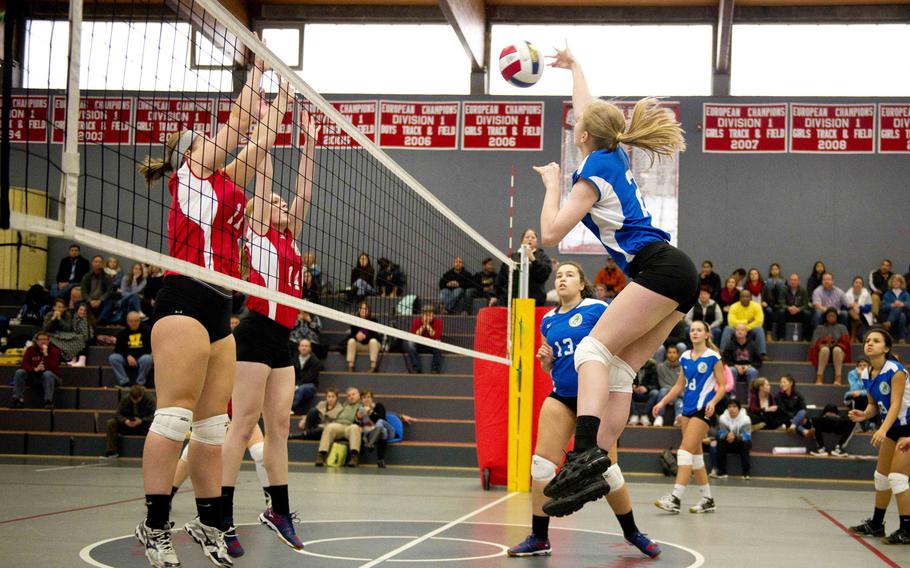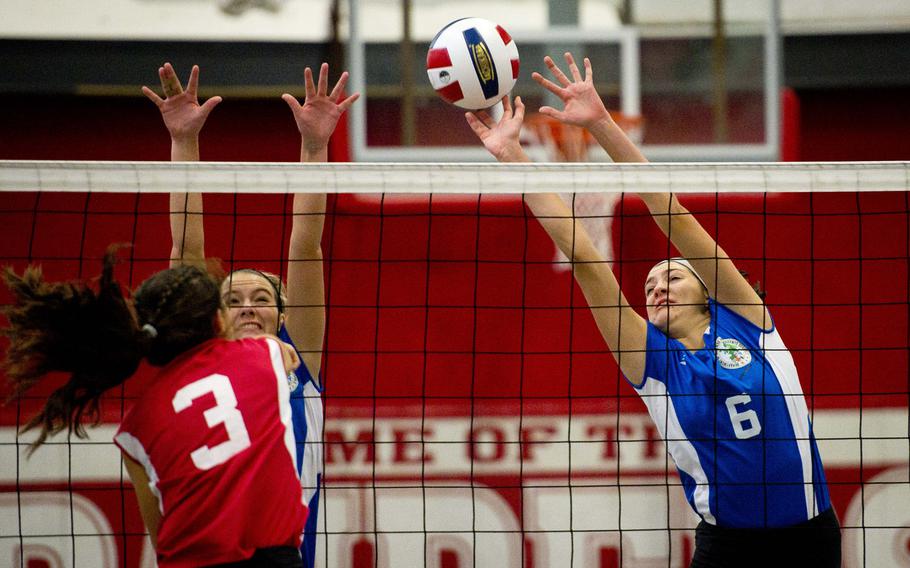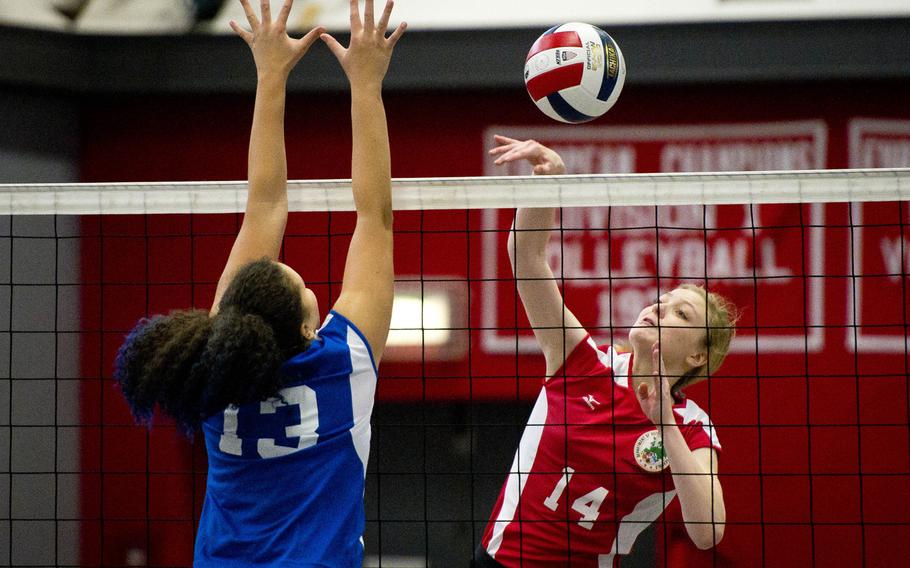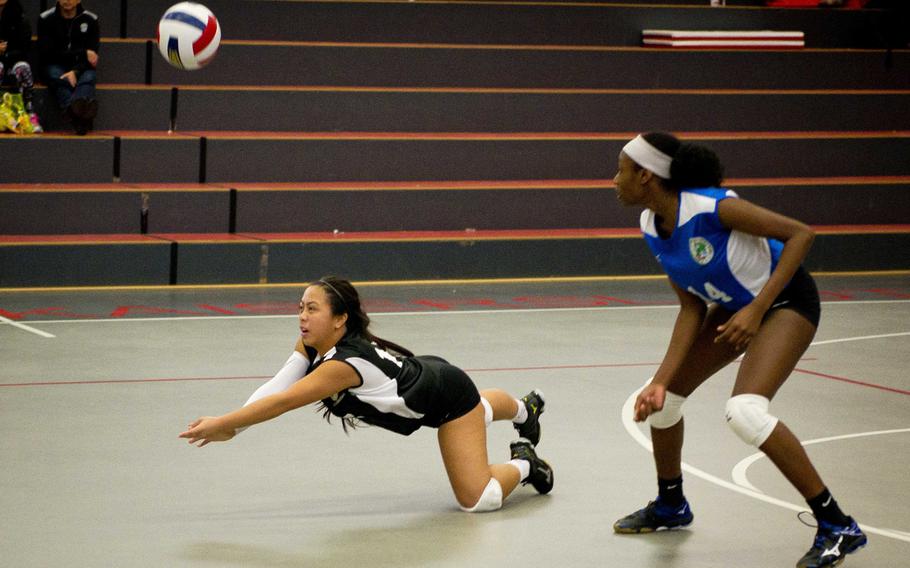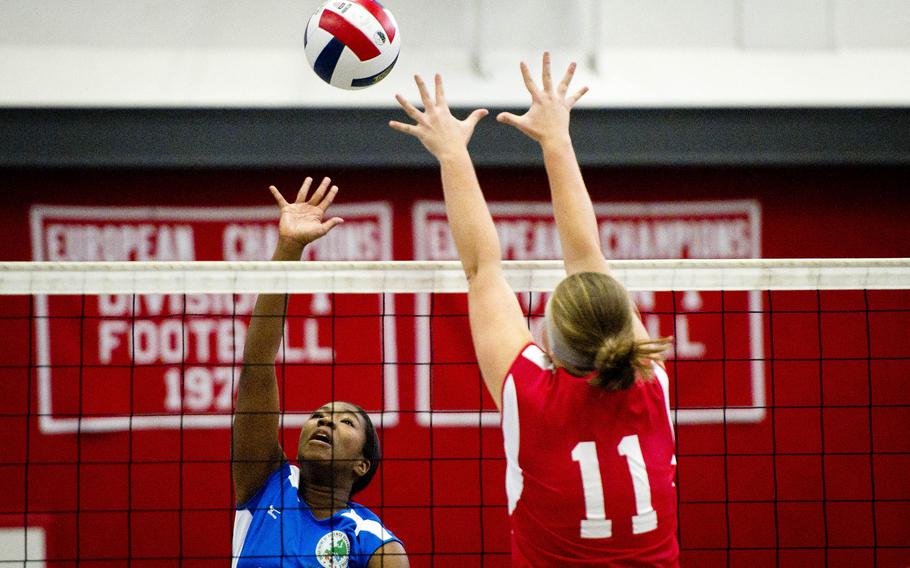 KAISERSLAUTERN, Germany -- The pressure was off and the fun was on Saturday as some of DODEA-Europe's most accomplished volleyball and football players gathered for the organization's annual fall all-star festivities.
The Red team, led by coach Mike Rubino and senior libero Janey Greenberg of Division I champion Stuttgart and Lakenheath coach Dennis Ullery, won both volleyball matches against the Blue team, helmed by Vicenza coach John Kohut. The Red squad won the morning match 25-21, 25-15, 18-25, 25-16 and the afternoon match 25-23, 25-20, 25-18.
The football all-stars took the field about 90 minutes after the end of the volleyball action.
Team Service, coached by Rota's Ken Walter, Stuttgart's Billy Ratcliff and Kaiserslautern's Lin Hairstone, defeated Team Pride, coached by Vilseck's Jim Hall, Ramstein's Carter Hollenbeck and Wiesbaden's Steve Jewell, by a score of 35-28.
Vilseck's Zavier Scott scored two of his three touchdowns in the fourth quarter and the Team Service defense denied Team Pride in the red zone to clinch the victory.
De'Ontae Bradley added two rushing touchdowns for Team Service, while Marcus Smith of Lakenheath did the same for Team Pride.
In years past, the end of the fall season was marked only by a one-off football all-star game. Last year, a matching set of volleyball matches was added to the agenda. This year's edition represented another step in the weekend's evolution as a highlight of the DODEA-Europe athletics calendar.
Whereas last year's volleyball matches and football game were split between venues at Ramstein and Kaiserslautern, respectively, this year's events were held consecutively at the adjacent gym and football field at Kaiserslautern High School.
The football all-stars were introduced during an intermission between volleyball matches, and the volleyball all-stars were similarly recognized at halftime of the football game.
"We did change it up a bit this year," said Ramstein head volleyball coach and all-star organizer Erin Markus. "We're doing more collaboration stuff with the football, which is kind of cool.
"The girls have had a great time."
That's included a number of activities and dining out over the three days, allowing recent adversaries to get to know each other outside of their on-court and on-field rivalries and cool down from the intense European championship tournament held just a week prior.
"It's fun," Ramstein senior volleyball player Montgomery Sauter said. "It's a good relaxer."
While they enjoyed the social aspects of the weekend, the all-stars also benefitted from the heightened level of practice and play produced by the consolidation of DODEA-Europe's best.
"It's cool being able to play with other players that you haven't played with before," Vicenza senior setter Gabriela Campos said. "It's more competitive."
By the end, the impromptu teammates had formed lasting bonds. Scott, the breakout star of the football all-star game, relished the time around "people that love football just as much as I do."
"I'm just glad that I had the team that I had," Scott said. "Those honestly feel like my brothers."
Twitter: @broomestripes
---
---
---
---