Alconbury gets rare win over Lakenheath
by
William Howard
May 12, 2017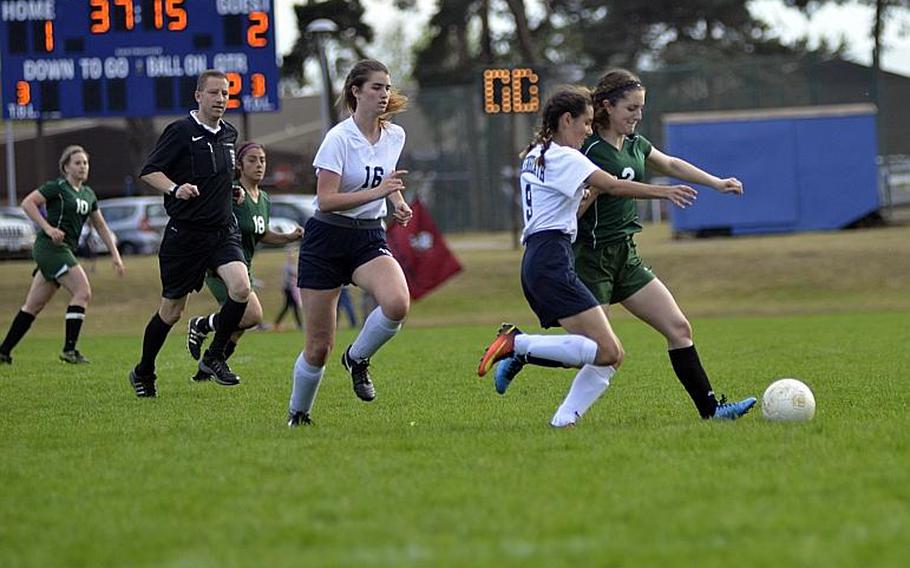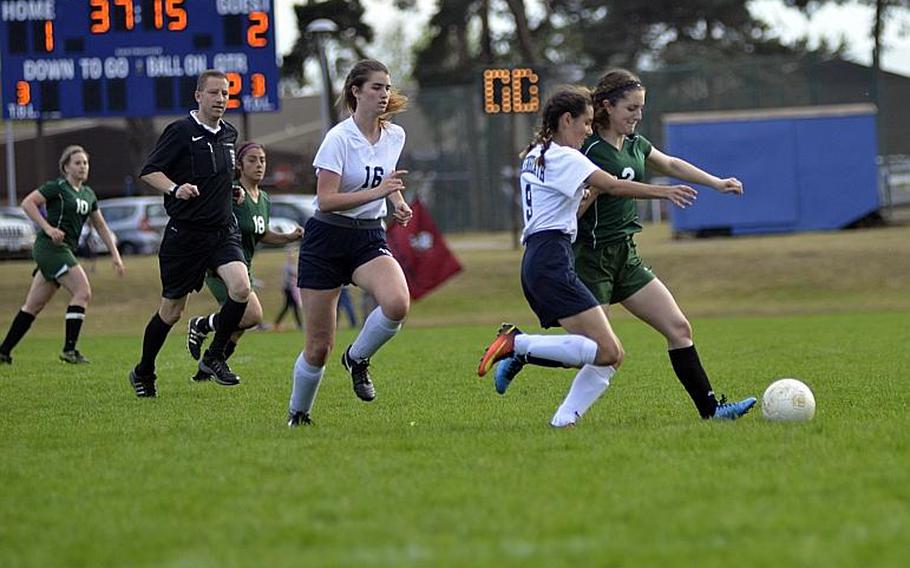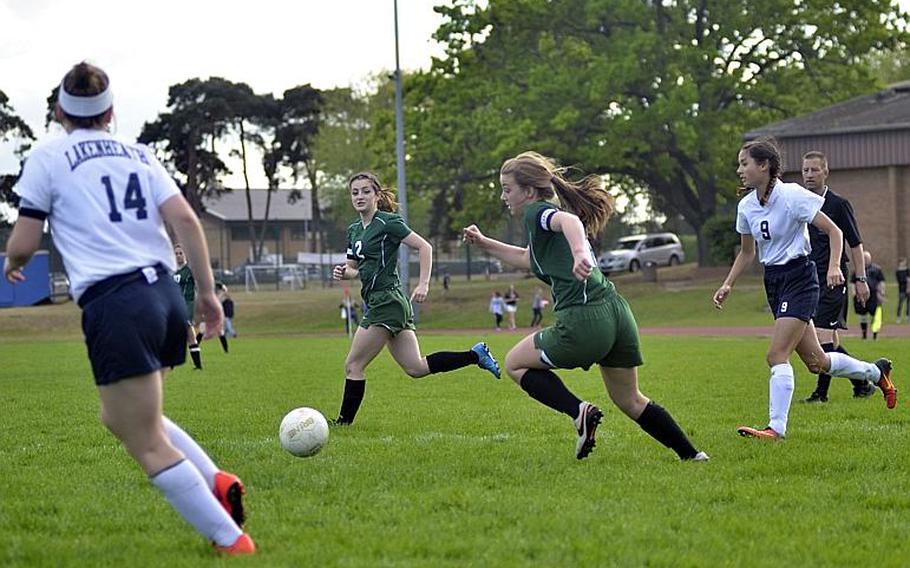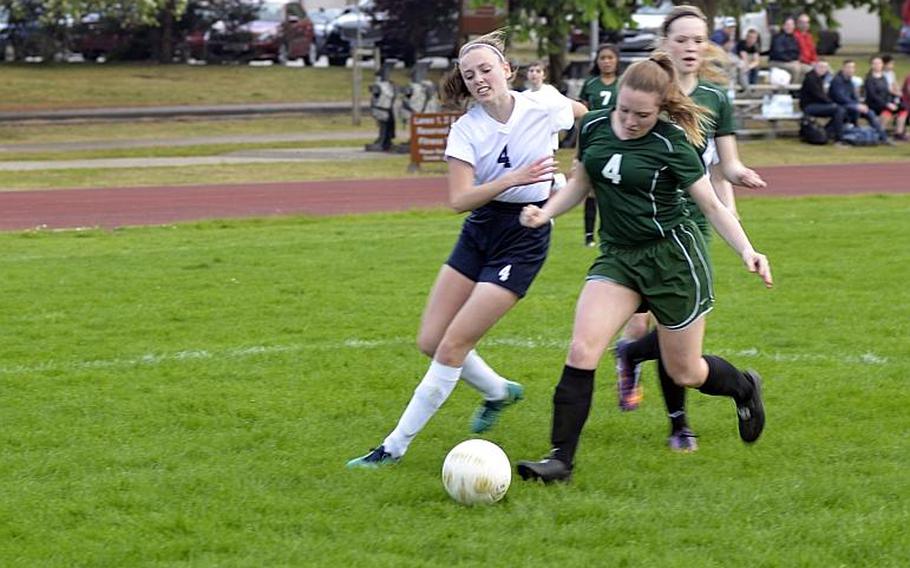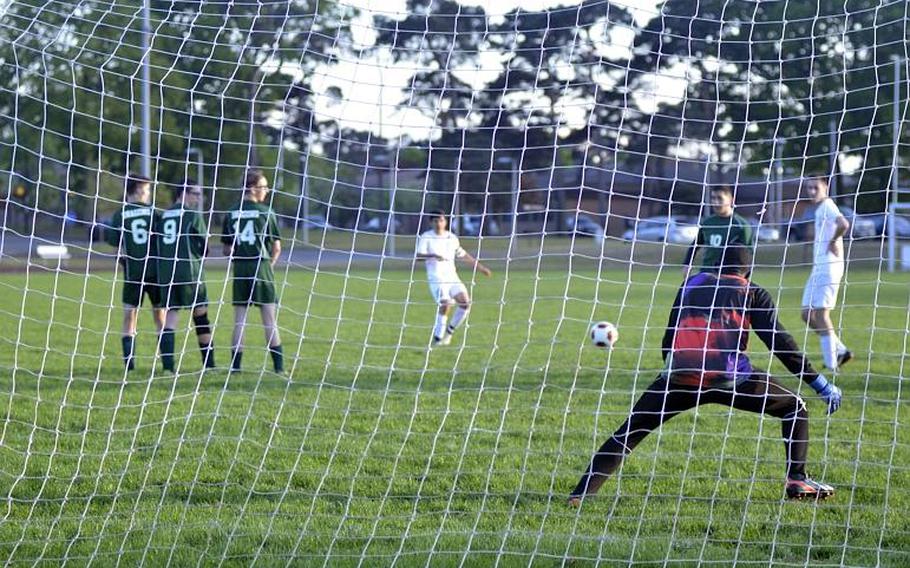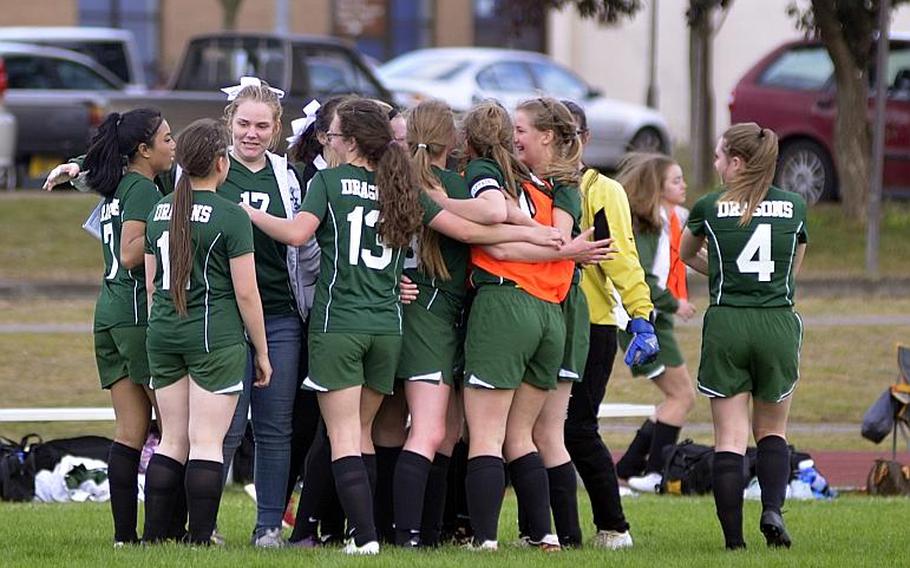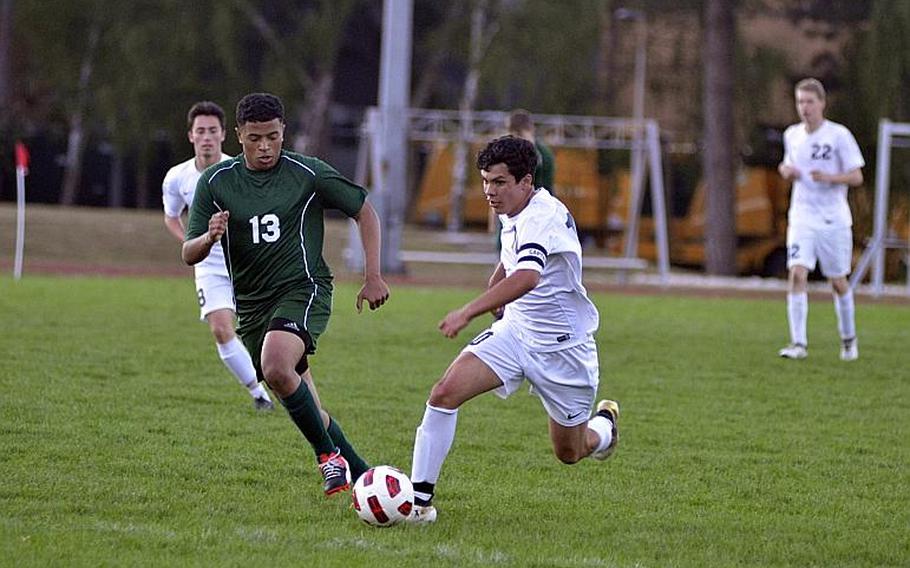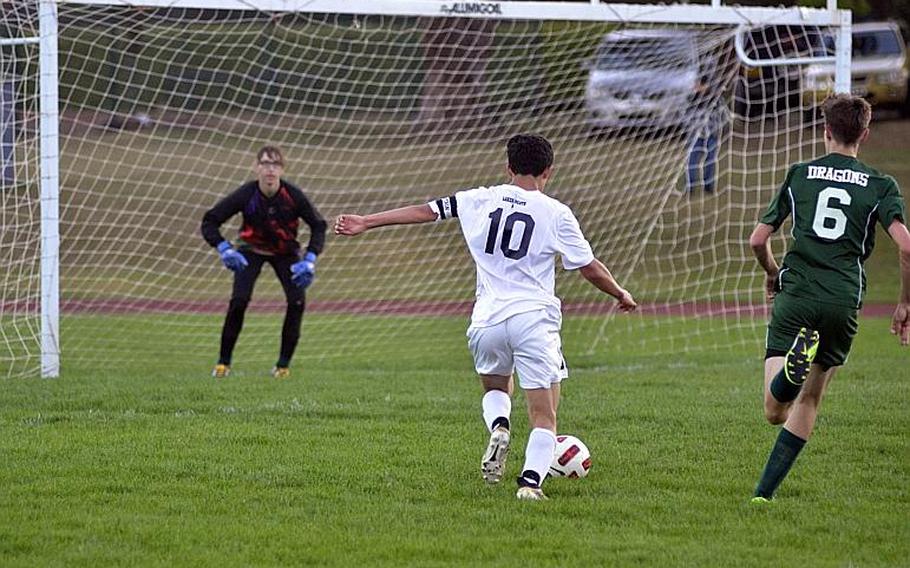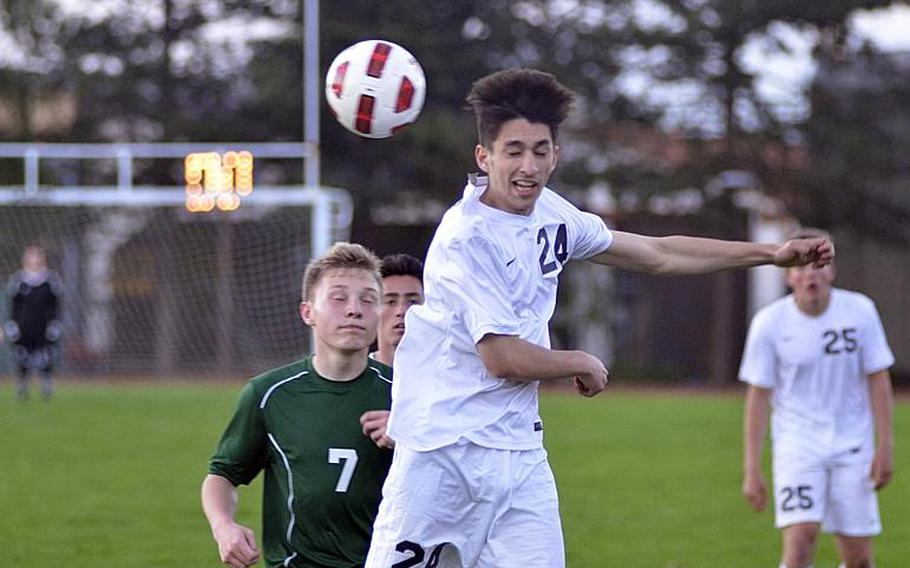 RAF LAKENHEATH, England ― The Lakenheath Lancers hosted girls and boys soccer against Division III Alconbury in the last game of the regular season Friday.
For the first time in 10 years, the Dragons walked away from the field with a win against their Division I foe after a 4-1 victory.
"It was a huge win for us," coach Jeffrey Black said. "It's a testament to how hard these girls have worked."
Lakenheath's midfield defender Ashlyn Smoot seemed like she was glued to Alconbury's forward Laela Evans. But she couldn't stop her from scoring three times in seven shots on goal.
Alconbury's Roni Teti and Lakenheath's Mistika Dela Garza also scored a respective goal for their teams.
The Dragons celebrated after their historic win and move on to face unfamiliar teams in the European Championships next week.
"The thing about Euros is that it's a big mystery," Black said. "You never know what you're going to see. When you play out of your division so much and then you get to the tournament and you're playing against unknowns."
For the boys' teams it was a completely different display as Lakenheath consistently dominated the field during a 6-0 victory.
Lancer striker Tristen Reyes scored four goals and had one assist while Joshua Lopez and Jacob Brown each contributed with one goal. Riley Fleming and Asher Cedillo also each had one assist.
The goal tenders for Alconbury were under constant pressure and Daniel Doctor left the game with a hand injury after seven saves.
Robert Diamond took over and did his best to keep his team in the game with 13 saves, but the Dragons weren't able to launch a successful offensive effort.
Lakenheath coach Gregory Mako was happy with the win but was already thinking about what to improve for the championship tournament next week.
"We need to get our midfield working with our wing and then I think we'll be good," Mako said. "When we spread the field we're actually a little bit dangerous."
Due to a late start, the boys finished their game in the setting sun. With the soccer battle for Britain concluded, both teams will need to rest up and prepare for the DODEA European Championships that start Wednesday in Germany.
Twitter: @William16058388