D-III boys
Jaguars cap perfect tourney run with shutout
By
Stars and Stripes
May 20, 2022
---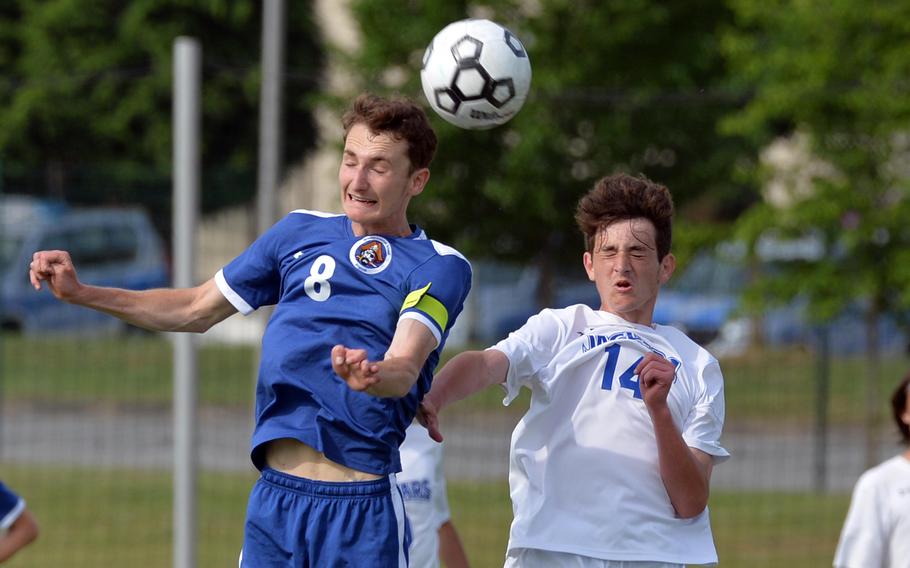 KAISERSLAUTERN, Germany – If there was any doubt which boys soccer team was the best in DODEA-Europe's Division III this season, Sigonella's 5-0 victory over Brussels in the championship game pretty much ended it.
But when the season opened in April, the Jaguars weren't exactly world beaters.
"This team has come a very long way," tournament MVP Jeremy Reardon said. "We started out with nine players and had to recruit. A lot of them had never touched a soccer ball before."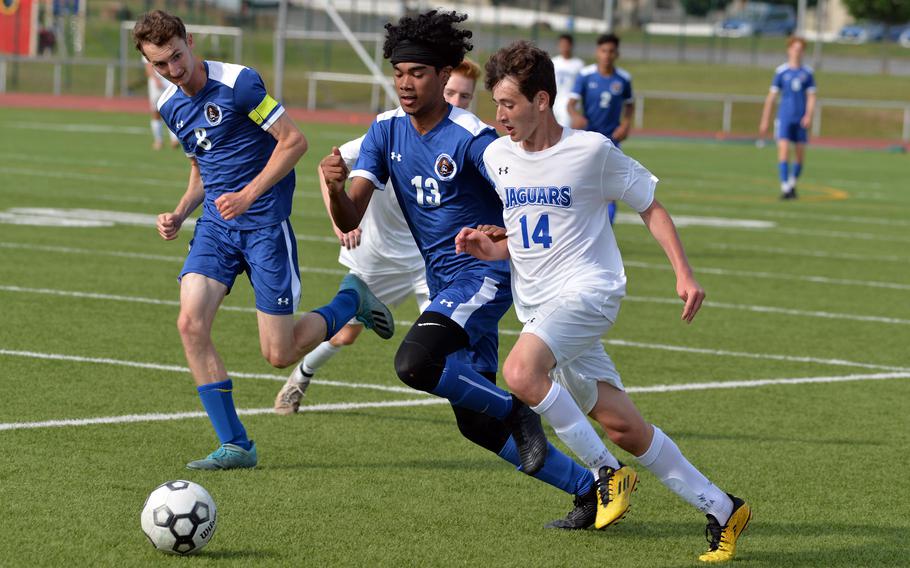 That's not the case with Reardon, who scored twice and provided an assist. The senior never played in goal for the team this year, but will do so in the fall for Texas Lutheran, an NCAA Division III program. He has played in goal extensively for a local Italian club in Sicily.
"He's like a coach on the field," Sigonella coach Andrew Caro said.
Reardon wasn't even the team's top scorer Thursday.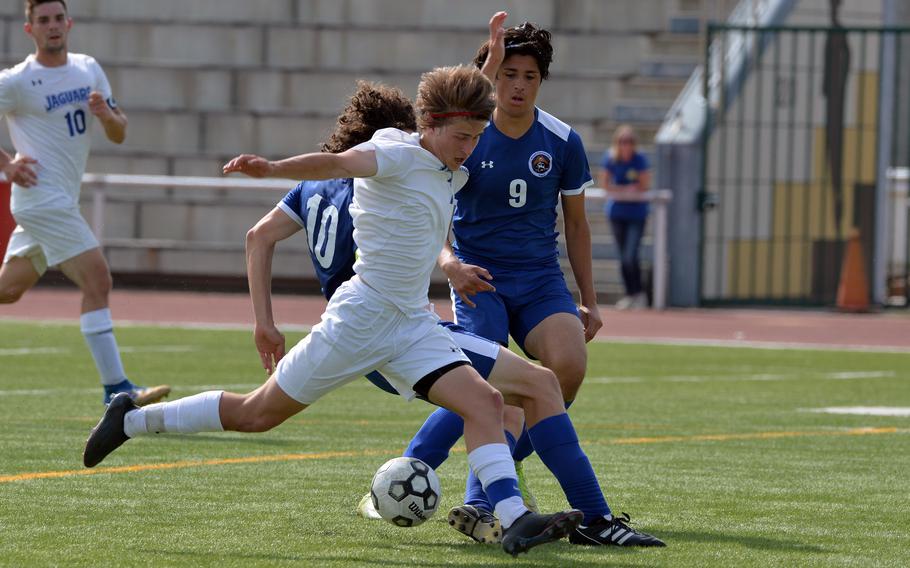 That honor belonged to Tim Garcia, who scored three times.
Garcia, a junior, didn't make it complicated on explaining his team's run to a title after a tough regular season that featured all Division II opponents.
"We came here to win," he said. "We just wanted it more than the other teams."
Brussels, which entered the eight-team tournament as the No. 7 team, trailed only 1-0 at halftime. Reardon used about half of a full bicycle kick to put his team up.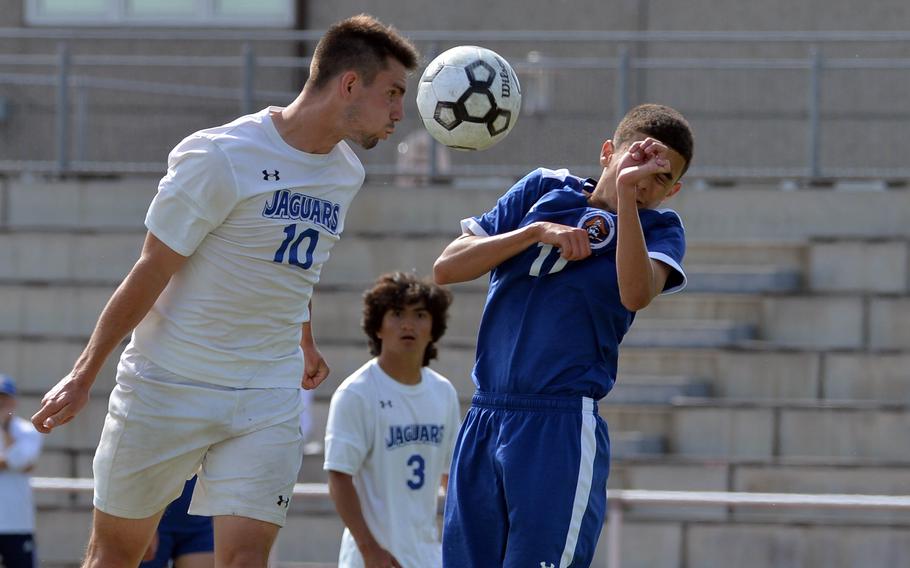 The Brigands didn't get a shot on goal until the second half. And that one just seemed to spark the Jaguars.
Garcia's shot less than a minute later hit the crossbar, bounced hard to the ground and eluded Brussels keeper Luke Heinbaugh while bouncing into the goal. Shortly after, Reardon won a battle for the ball with Heinbaugh near the edge of the goal box and then curled the ball into an empty net to make it 3-0.
Reardon's pass then set up Garcia streaking toward the goal and Garcia lofted the ball over Heinbaugh into the net. Garcia did it pretty much by himself for the final goal, moving from right to left in front of the goal before firing back to the left and scoring as Heinbaugh couldn't quite get a hand on it.
Caro gave credit to his team's hard work.
"I couldn't be happier right now," he said. "Perfect execution. Great game."
The game was the final one for Brussels coach Bill Scofield, who is retiring after more than 20 years coaching in DODEA - including stops in Bamberg, Germany, and Robert D. Edgren and Nile C. Kinnick in Japan.
He said the Brigands' goal was to try to control the midfield and the pace of the game: "They answered our plan pretty well."
---
---
---
---