Europe girls roundup: Two wins over Hanau keep Vilseck in D-II chase
---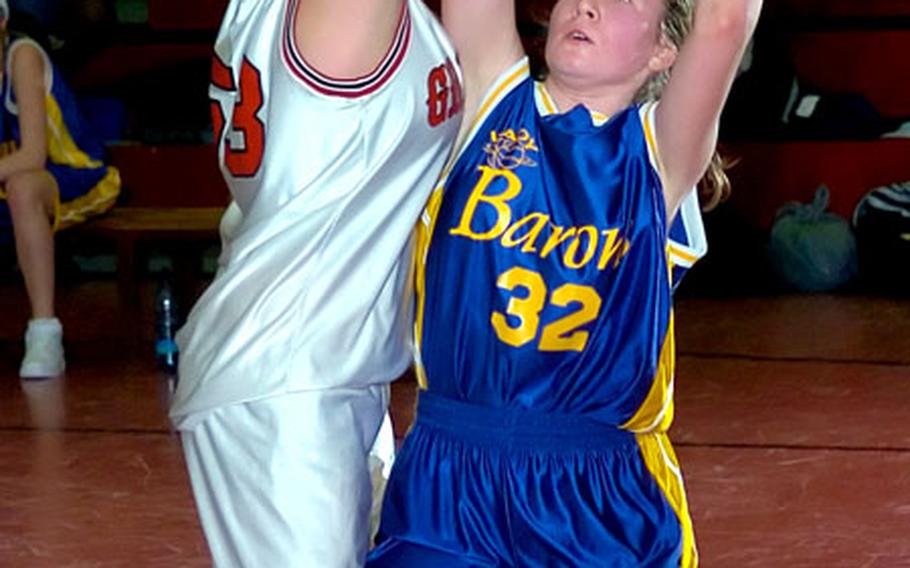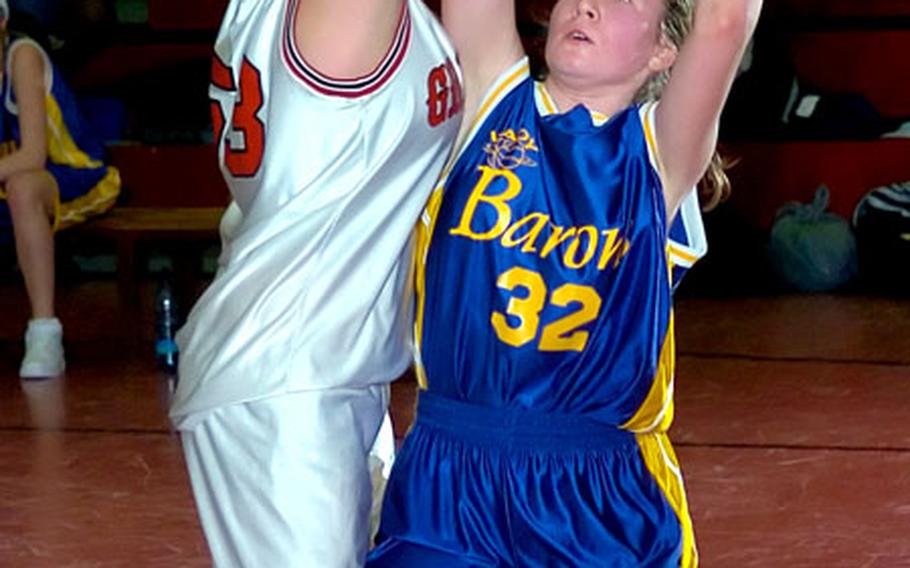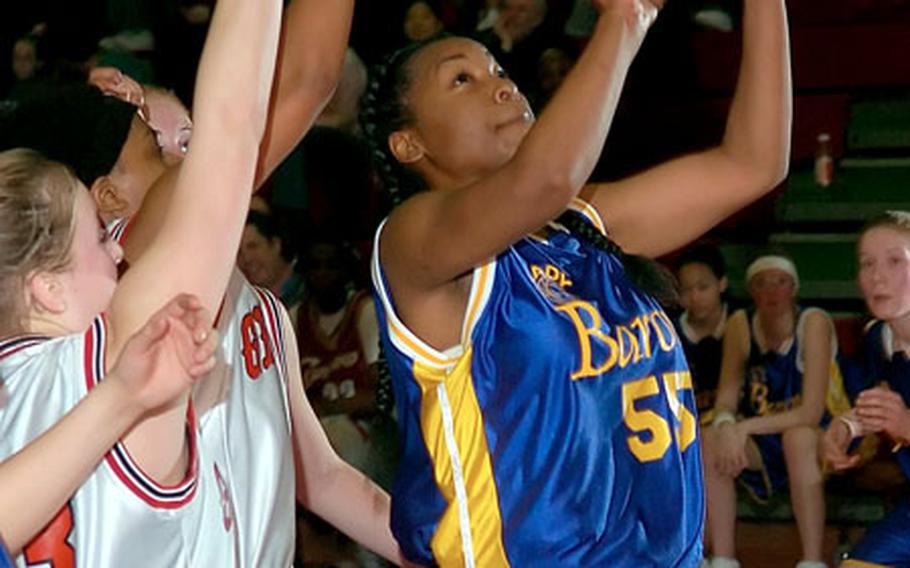 The Vilseck girls still have Hanau's number.
Less than a year after the Falcons stunned previously unbeaten and top-seeded Hanau in double-overtime in the semifinals of the European Division II tournament, Vilseck took a pair of home wins from the Lady Panthers — 40-26 on Friday and 34-27 on Saturday.
LaPorchea Sanders posted a double-double in each game, making a pair of three-point shots in a 16-point, 14-rebound effort on Friday, and three threes in an 18-point, 19-rebound outing on Saturday.
Sanders' scoring and rebounding were crucical, but according to Vilseck coach John Mitchell, his inside trio of Eboney Chambers, Jessica Linka and Terrikka Foust was just as key.
"I cannot say enough about the play of our inside players," he said after they held All-Europe first-team forward Katisha Fauntleroy to just six points on Friday and just one point on Saturday.
"They were helping down low and moving with her from side to side," Mitchell said.
The wins allowed Vilseck (9-1 overall, 5-1 in D-II) to keep within striking distance of Mannheim for the Division II lead. Mannheim is 9-2 and 5-0 in D-II after road victories on Friday and Saturday at AFNORTH and SHAPE.
Mannheim and Hanau (8-3, 4-1) play Friday.
Next up for Vilseck are non-conference road games Friday and Saturday in Aviano against Aviano and Naples.
In other games of note on Friday and Saturday:
Lady Bison escape SHAPE: At SHAPE, Belgium, Mannheim outscored SHAPE 7-5 in the first period Saturday and made the margin stand up for a 25-23 victory over the defensively tough Lady Spartans.
Vicky Kearney, who led all rebounders with 13, blocked two shots, and teammate Ashley McGee, who scored a game-high 16 points, pulled off seven steals to blunt the Mannheim offense.
Kelsey Chavarria, whose inside play was key to Mannheim's 47-35 conference victory at AFNORTH on Friday, scored nine points to lead the Lady Bison. Amanda Knox scored eight points, and had 11 steals and seven rebounds.
SHAPE fell to 1-11 and 1-4 and next plays at AFNORTH this Saturday in a league game.
Lady Admirals take command: At RAF Alconbury, England, Rota established itself as a Division III team force by posting easy victories over Alconbury and London Central in their first games of the season against DODDS-Europe opponents.
The Lady Admirals thumped Alconbury 45-15 on Friday night, even though All-Europe scoring ace Samantha Crowder focused on defense with a game-high nine rebounds.
Kerry Yudiski and Cindy Brice each scored 12 points for Rota in a game it led 31-5 at halftime.
Saturday, Rota routed London Central 57-25 behind a near triple-double by Crowder: 20 points, 11 rebounds and nine assists. Rota led 27-13 at halftime.
Kaiserslautern rebounds: At Brussels, Belgium, Kaiserslautern ended a two-game losing streak with a 44-38 Division I overtime victory over International School of Brussels on Saturday.
The game was tied at 20 at the end of three quarters, and at 34 at the end of regulation.
Bianca Gerena Perez scored 19 points to help the Lady Raiders, who had nonconference losses at Heidelberg on Tuesday and at ISB on Friday, improve their overall record to 7-2 and 2-0 in D-I. Their next game is a nonconference match Tuesday night at Wiesbaden.
ISB (9-3, 2-3) closes out its season at Würzburg this Friday and Saturday.
Visiting Aviano hands Sigonella first loss: At Sigonella, Italy, Kassie Mangosing scored 14 points and Ramstein transfer Katie Cordova 11 as Aviano downed Sigonella 48-43.
Aviano (9-3 overall, 6-1 in American Schools in Italy League) hosts Vilseck and Patch this weekend in a preview of the European D-II tournament Feb. 22-26 in Mannheim, Germany.
Sigonella (11-1, 4-1) will collect a pair of forfeits this weekend against a disbanded Livorno team, then travel to Naples on Feb. 18-19 for a showdown against the unbeaten Lady Wildcats.
---
---
---
---