Europe girls basketball: Vicenza sweeps defending D-III champion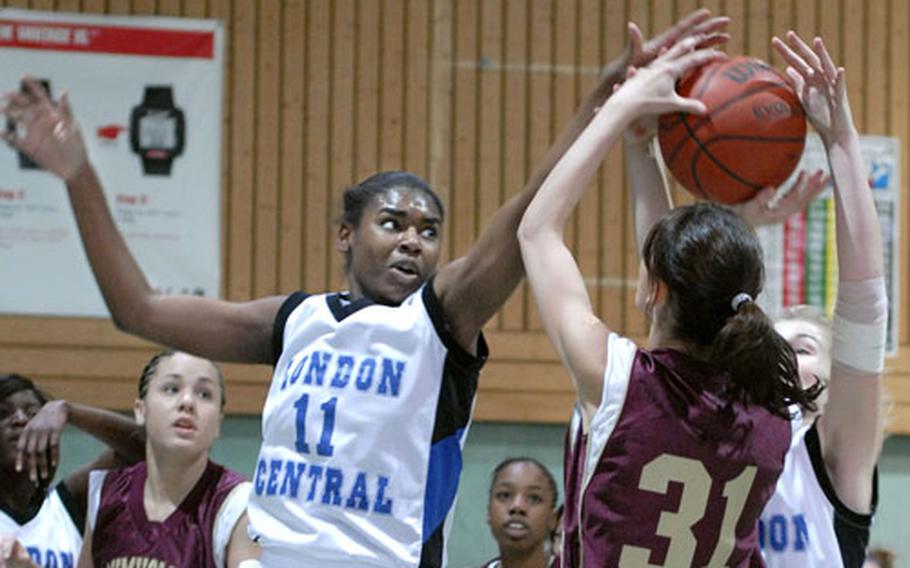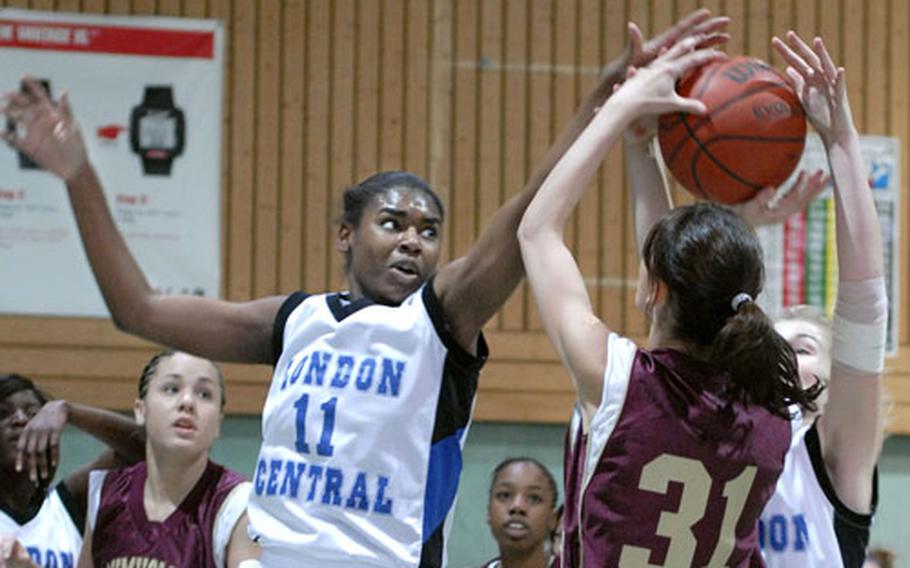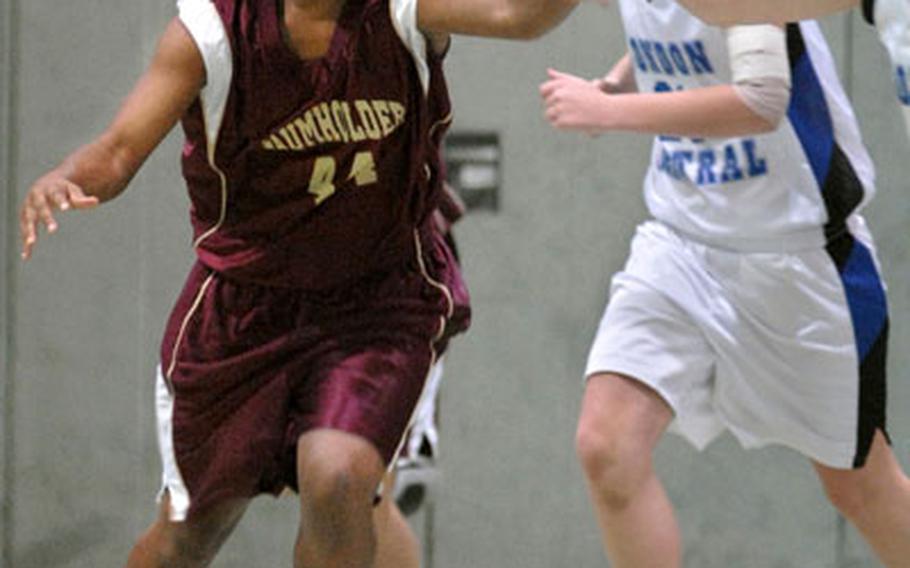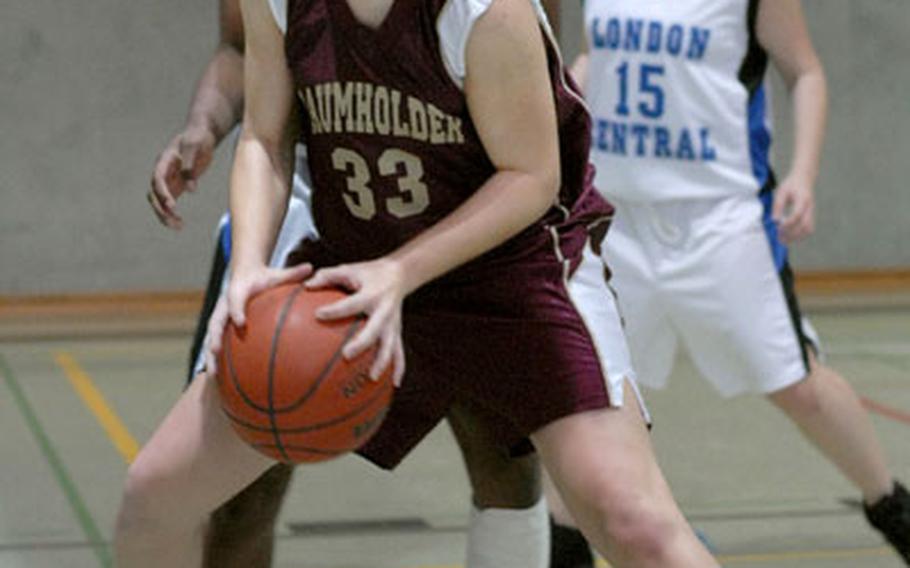 ¶ See scoreboard for game summaries and statistics.
At Vicenza, Italy, Chakeira Gilbert led the Lady Cougars to a sweep of defending European Division III champion Sigonella on Friday and Saturday.
Gilbert made four three-pointers on Friday in a 39-point outing that helped Vicenza to a 53-25 victory. She came back in Saturday's American Schools in Italy League conference matchup to again sink four threes in a 25-point performance that fueled a 39-17 victory.
Tyler Rivers also found the range with the three-ball, sinking two each night in 10- and 12-point performances as the Lady Cougars upped their league record to 2-0 going into the holiday break.
Gilbert has scored 132 points in four games this season — a 33-point average — two each against the American Overseas School of Rome and Sigonella.
Sigonella, which got double-figure scoring from Jessica Bagley in both games, fell to 0-4 overall and 0-2 in ASIL play.
In other games:
Baumholder 66, London Central 33: On Saturday at Baumholder, Kendall Williams backed her game-high 18 points with 10 rebounds and five steals to lead the Lady Bucs to their second victory. Williams scored 17 in Friday's 62-38 victory over London Central, enough to allow the Lady Bucs to survive 20 points, and 10 steals by London Central's Felicia Bennett.
Menwith Hill 33, Brussels 31: Deseree Moore scored 12 points as the Lady Mustangs built a 10-point fourth-quarter lead and held off a rally by the visiting Lady Brigands, the defending European D-IV champions.
It was the first loss of the season for Brussels (4-1). The Lady Brigands go into the break tied with Menwith Hill for the III-North lead at 1-1.
Hanau 48, Ansbach 28: On Saturday at Ansbach, Faye Oloi scored 16 points and pulled down 10 rebounds as the Panthers evened their record at 2-2 and forged a two-game lead in the III-South conference race.
Oloi was coming off a 25-point effort in Friday's 44-24 victory at Ansbach.
Ramstein 58, Kaiserslautern 49: On Friday at Kaiserslautern, Kendra Lenoir registered 17 points and 12 rebounds, and Kaylen Bannister added 12 points and 11 rebounds as the Lady Royals remained unbeaten with a nonconference victory over the defending European Division I champions.
Ramstein (4-0) led 41-39 going into the final quarter, but the Lady Royals, who got 12 points from Crystal Richardson, outscored Kaiserslautern 17-10 in the quarter to put the game away.
The loss was the first of the season for K-town (3-1), which got 14 points from Brittany Smith.
Naples 56, AOSR 15: On Saturday at Naples, the Lady Wildcats matched the unbeaten record of their male counterparts with a courtesy-rule victory over the American Overseas School of Rome.
Naples (4-0, 3-0) got 21 points from Nyreka Davis and 14 from Kelsey Anderson.