Europe girls basketball: Naples crowned Italy champs
---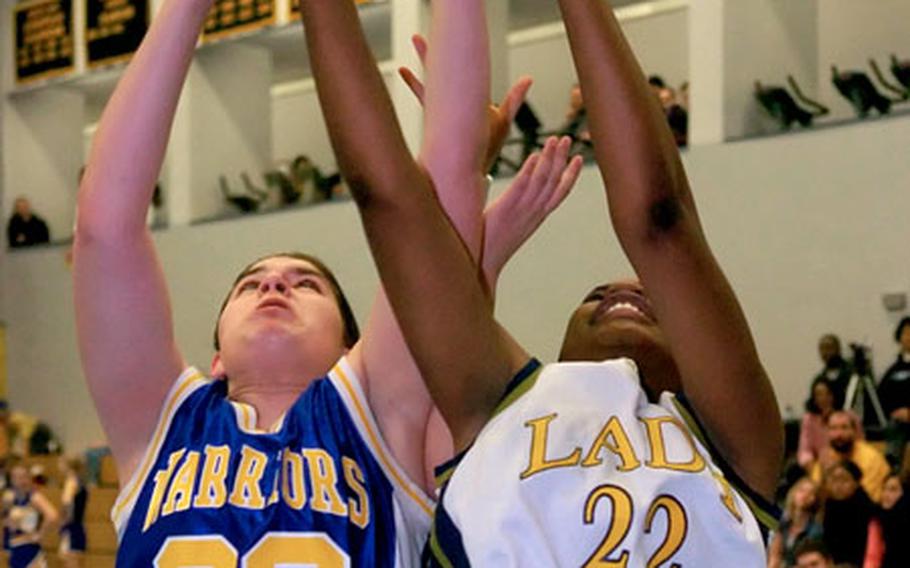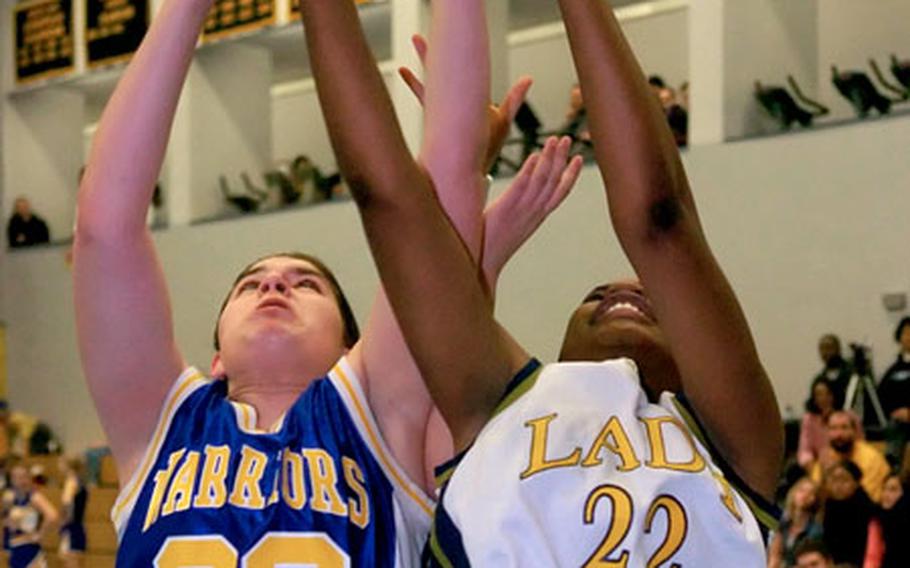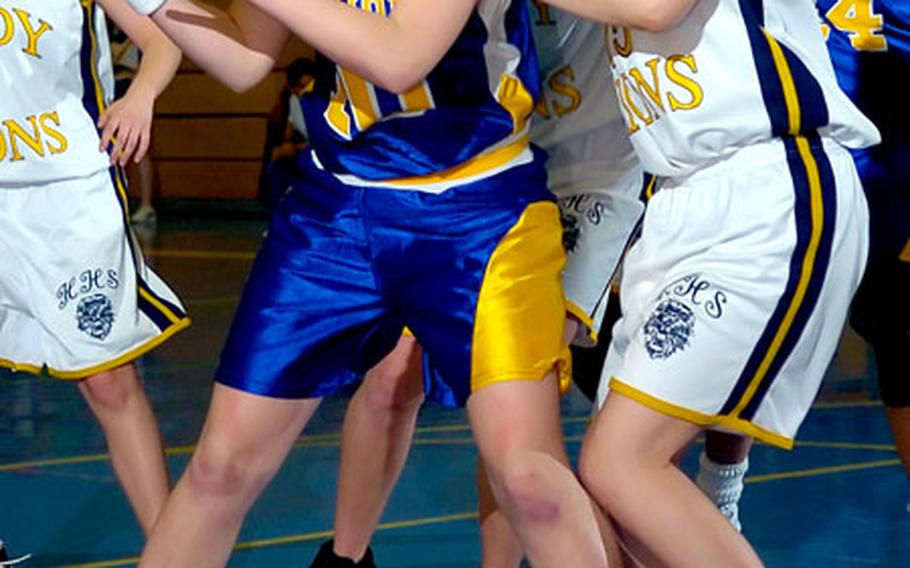 In a matchup of Italy's girls basketball powerhouses, Naples defeated Sigonella twice this weekend to capture the American Schools in Italy crown.
Naples, playing at home, beat the Lady Jaguars 37-32 on Friday and 56-40 on Saturday to finish 8-0 in the conference and 12-1 overall. Sigonella ended the regular season 5-3 and 11-3 overall.
Senior Michelle Aguila, Naples' team leader, again contributed in several phases of the game. On Saturday, she had seven assists, six rebounds and three steals while junior Mikal Willmer had a team-high 18 points.
On Friday, Aguila had five assists while leaving the bulk of the scoring to Michelle Brown (11 points) and Renna Damon (10 points).
Naples will compete against Division II teams in the DODDS European championships, which are scheduled to start Wednesday in Mannheim, Germany. Sigonella will play against D-III schools.
Hanau ends season with win
Hanau secured third place in Division II with victories at SHAPE and Brussels this weekend.
Hanau (10-4) handed SHAPE its third straight loss on Friday, winning 39-25. Hanau then sent Division III Brussels to its sixth straight defeat on Saturday. That game ended 53-13 midway through the fourth quarter when the 40-point mercy rule was applied.
As usual, Hanau was led by senior Katisha Fauntleroy, who scored 24 points against SHAPE and 14 against Brussels. Junior Kyri Bye-Nagel had 12 points on Friday and 14 on Saturday.
Ansbach's winning streak hits 31
Ansbach easily won its 31st straight game but was denied a chance for No. 32 when Saturday's game against Bamberg was snowed out.
Ansbach, which beat visiting Bamberg 46-26 on Friday, enters the Division III playoffs as the favorite to win the title.
Keke Johnson had team highs of 24 points and eight rebounds for Ansbach, while Brittney Britton contributed nine points and six rebounds.
Ansbach is close to the record 34-game winning streak set by Ramstein from 1997 to 2000.
Alex Steele is a Stars and Stripes sports clerk.
---
---
---
---